Bicondova headlines Batman Night June 24
Catwoman, fireworks all part of the FUN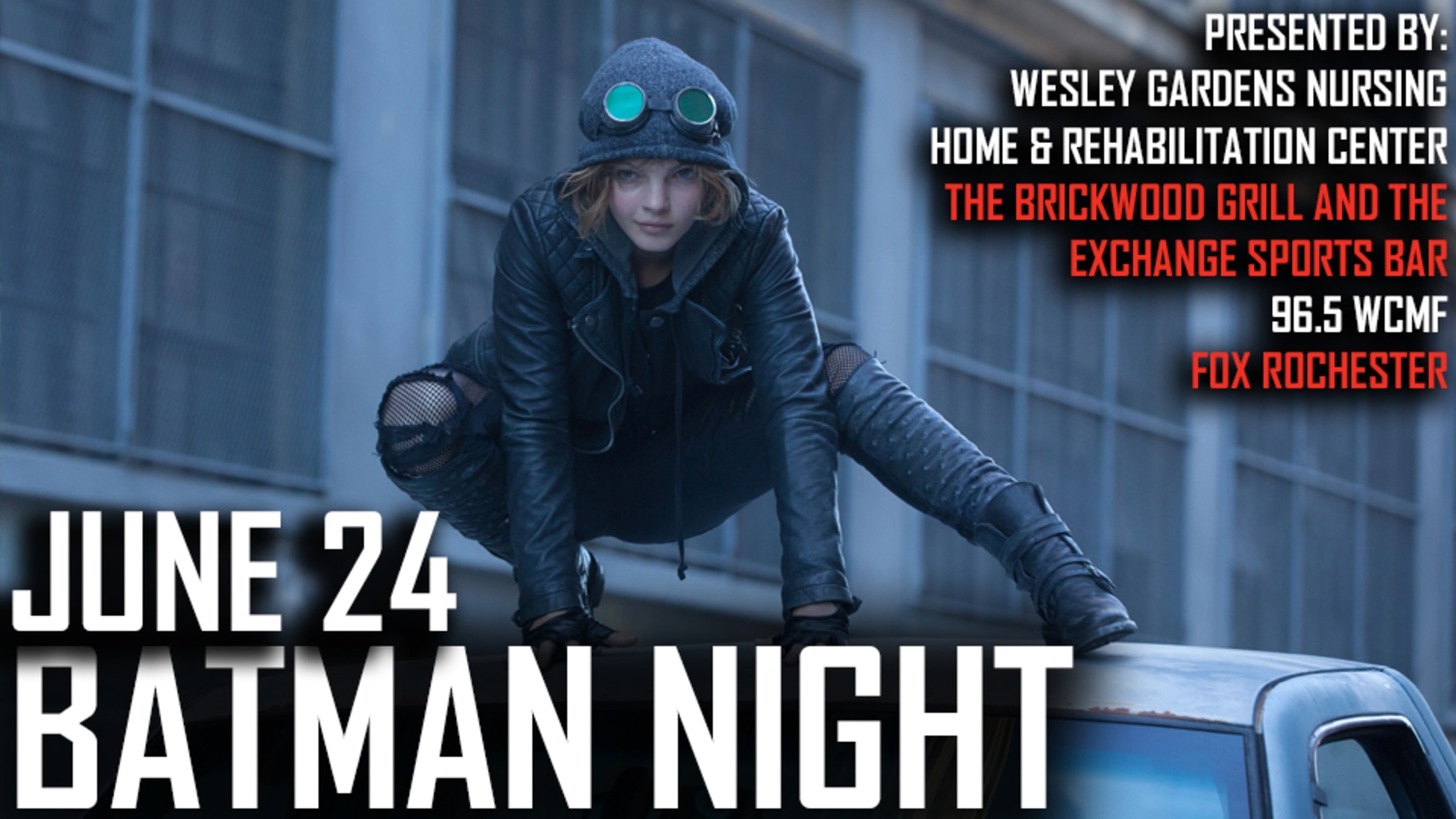 The Red Wings 4th annual BATMAN NIGHT presented by Wesley Gardens Nursing Home & Rehabilitation Center, The Brickwood Grill and The Exchange Sports Bar, 96.5 WCMF and FOX Rochester is set for Saturday, June 24!This multi-media celebration will include:- An autograph appearance by Camren Bicondova, who plays Selina Kyle (Catwoman) in the hit
The Red Wings 4th annual BATMAN NIGHT presented by Wesley Gardens Nursing Home & Rehabilitation Center, The Brickwood Grill and The Exchange Sports Bar, 96.5 WCMF and FOX Rochester is set for Saturday, June 24!
This multi-media celebration will include:
- An autograph appearance by Camren Bicondova, who plays Selina Kyle (Catwoman) in the hit TV show Gotham on Fox. She will sign from 6-6:40 pm and again from 7:15-7:35 pm in front of the Red Wings Hall of Fame on the concourse.
an on-field interview with Camren Bicondova about her career and the Gotham series.
- The post-game fireworks show will feature music from and inspired by the Tim Burton/Joel Schumacher Batman film series and the Christopher Nolan Dark Knight film series.
- The first 2,000 fans through the gates on June 24 will get a Red Wings cap courtesy of Segar & Sciortino Attorneys at Law!
PURCHASE TICKETS FOR BATMAN NIGHT HERE
Check out the JERSEYS we'll be wearing that will be auctioned off to benefit the Red Wings Community Foundation...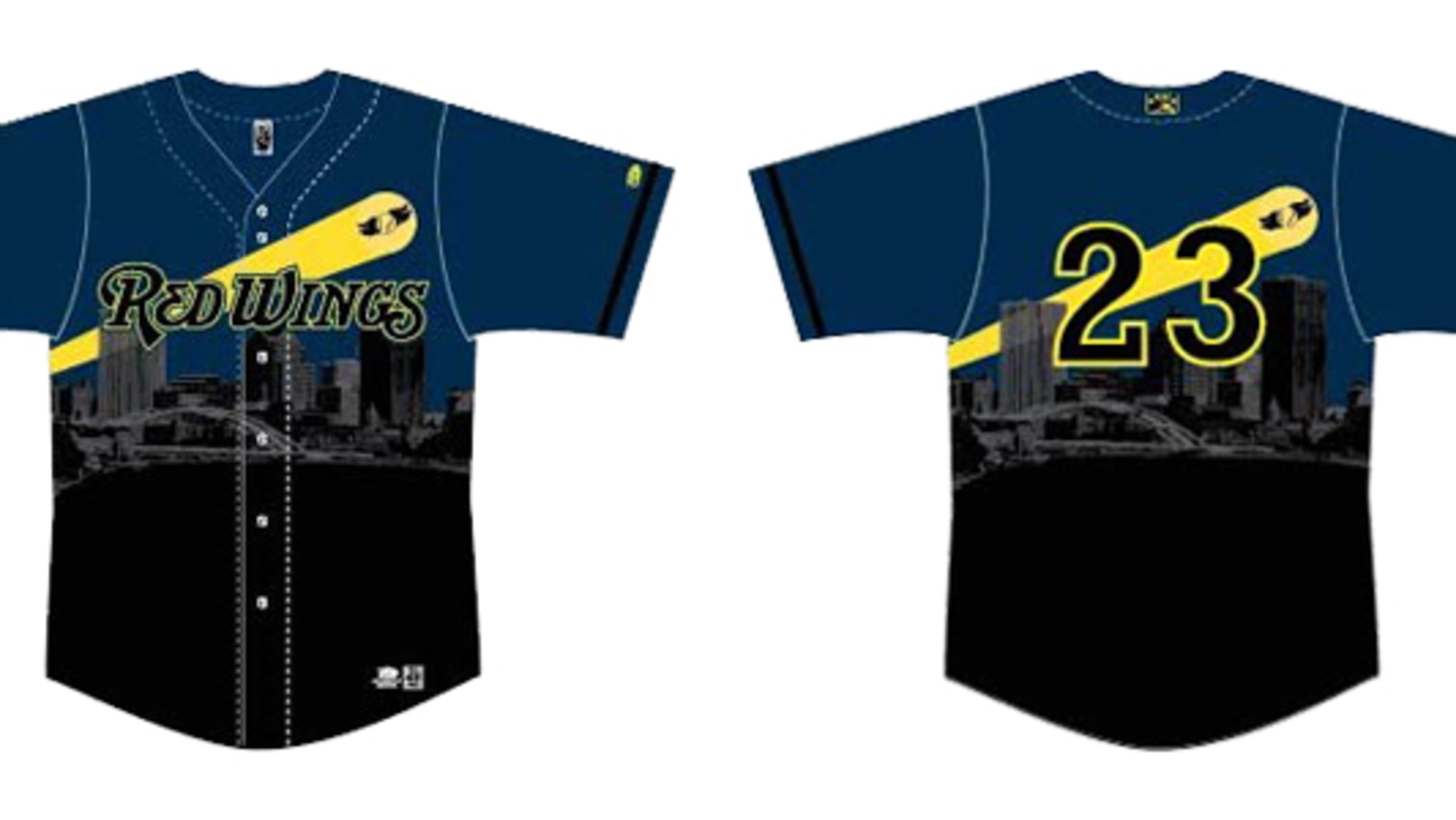 CAMREN BICONDOVA - In 2014, Bicondova landed the role of a young Selina Kyle/Catwoman on FOX's television series Gotham. She earned a Saturn Award nomination for "Best Performance by a Younger Actor in a Television Series" for Season 1. In September 2015, she was listed in Variety's annual Youth Impact Report, as an artist who "represents the next wave of Hollywood savvy and talent."
Bicondova first came to mainstream prominence when she was featured in the 2012 dance-drama film Battlefield America.That same year, her all-girl dance group 8 Flavahz was runner-up on the seventh season of America's Best Dance Crew.
AUTOGRAPH SESSION DETAILS: Fans will have two options if they would like to receive an autograph from Camren Bicondova:
* Purchase an official event color photo for $10 each, which includes a free autograph from Bicondova (choice of three photos available)
* Any other items will be signed for $30 each (cash or credit).
Time will not permit fans to ask to pose with our guest for photos or videos.
The gates will open at 5:30 p.m. and the autograph session will begin at 6:00 p.m., regardless of the weather. The autograph session will take place as scheduled, regardless of the weather and regardless of whether the game is played or not.
All books, titles, characters, character names, slogans, logos, and related indicia are trademarks of and copyright DC Comics.
All Frontier Field decorations on Batman Night are courtesy of Party City!
PREVIOUS BATMAN NIGHTS AT FRONTIER FIELD:
2016 Photo Gallery featuring Lee Meriwether
2015 Photo Gallery featuring Julie Newmar
2014 Photo Gallery featuring Burt Ward
Our June 28, 2014 Batman and Robin Night was selected as one of 10 Promo of the Year finalist in the 2014 MiLB.com MiLBY Awards, and we finished third in the voting.
Watch the video from the post-game mini-episode "Bye bye, Boy Wonder" featuring Burt Ward.