Pantry Pros: Recipe help from the Red Wings Chef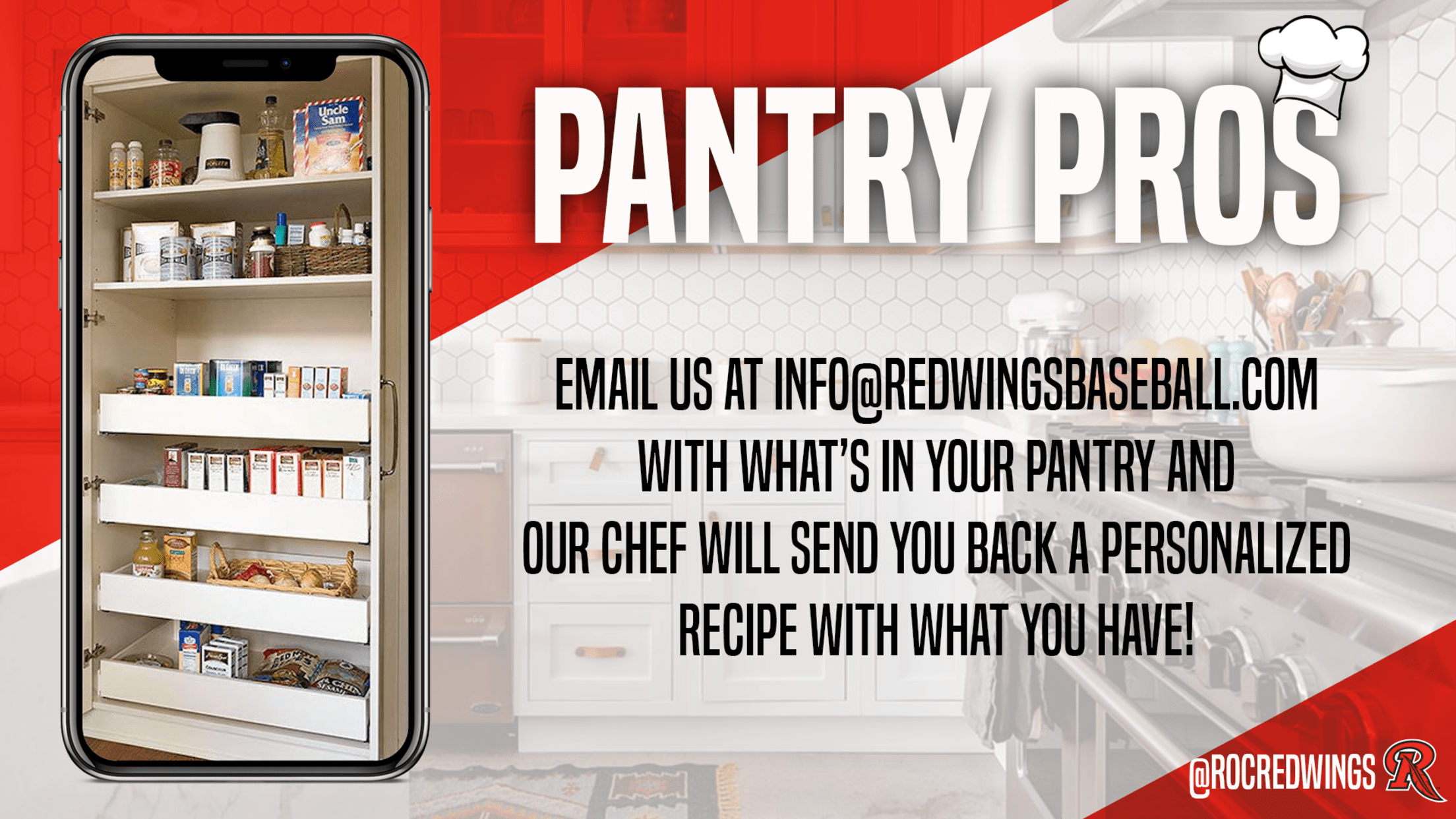 Looking for some new recipes while you're stuck inside but don't want to have to go to the grocery store?! Our Pantry Pros, led by Executive Chef Ryan are here to help! Email us a list of ingredients in your fridge/pantry right now that you'd want to include in your
Looking for some new recipes while you're stuck inside but don't want to have to go to the grocery store?!
Our Pantry Pros, led by Executive Chef Ryan are here to help!
Email us a list of ingredients in your fridge/pantry right now that you'd want to include in your dish as well as what tools you have to work with in the kitchen (i.e. blender, food processor, etc.). Please email [email protected] and be sure to include all dietary restrictions.
Within 24 hours, Chef Ryan and his team will whip together a recipe for you to try. Our chef would even be willing to help "coach" you through the recipe via a phone call or FaceTime if necessary!
Once you make your dish, send us an email and/or put it on social media and tag the Red Wings (@rocredwings). We'd love to see it!
It's easy. It's free. And you don't have to leave your house!