Join us for the first-ever Target Golf event at State Mutual Stadium on October 7th and October 14th from 5-9 p.m. Golfers of all ages and abilities will compete to win fun prizes from area restaurants and businesses.
This unique golfing experience is a 9-hole target-style course, great for golfers of all ability levels, with tee boxes set up on an elevated platform in the Suzuki Showcase in right field. Aim for targets to win prizes from the Braves, Coca-Cola, Bev South, Stonebridge Golf Club, Giggity's, Hardee's, sweetFrog, Las Palmas, Summit Hills Foods/Louisiana Hot Sauce, and Texas Roadhouse.
The fee is only $100 per bay per half-hour, up to five golfers per bay. Each golfer will receive a hot dog and beverage and a FREE hour rental of Launchbox, a TopGolf type experience, courtesy of Stonebridge Golf Club. Other food and beverage items will be available in the Suzuki Showcase.
Choose your tee time! (which will be set in half-hour increments from 5 pm to 9 pm).
To book a tee time, click the green button below. For more information, call the Rome Braves at 706-378-5100.
Best overall score each day: Miller Lite Golf Bag
Enter to Win:
Yeti Cooler, courtesy of Bev South
Smoothie King Gift Card good for twelve 20 oz. smoothies
* Players MUST provide their own clubs and are only permitted to use wedge clubs.
* Players MUST arrive 10 minutes before their tee time and are to park at Gate 6, near the Picnic Pavilion in right field.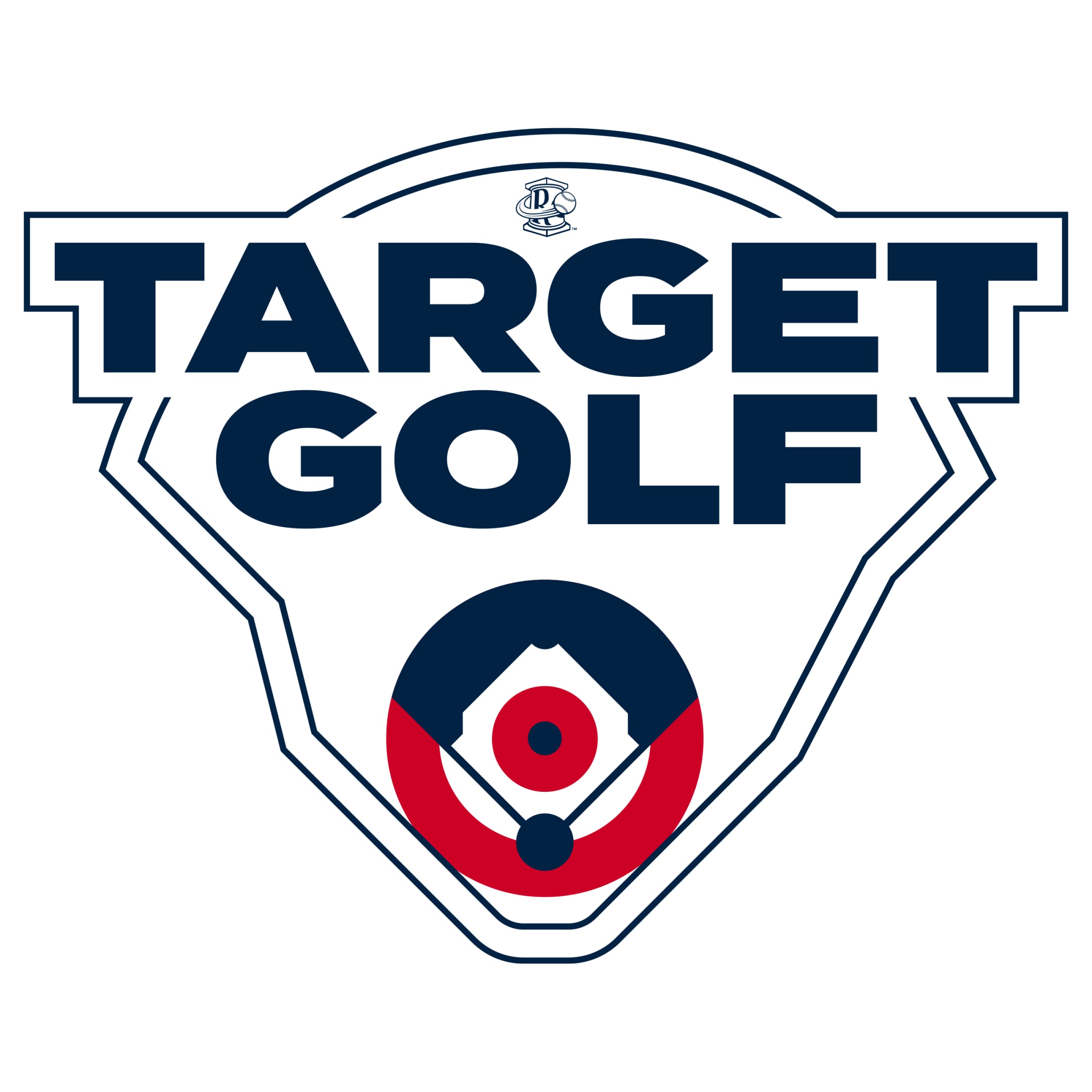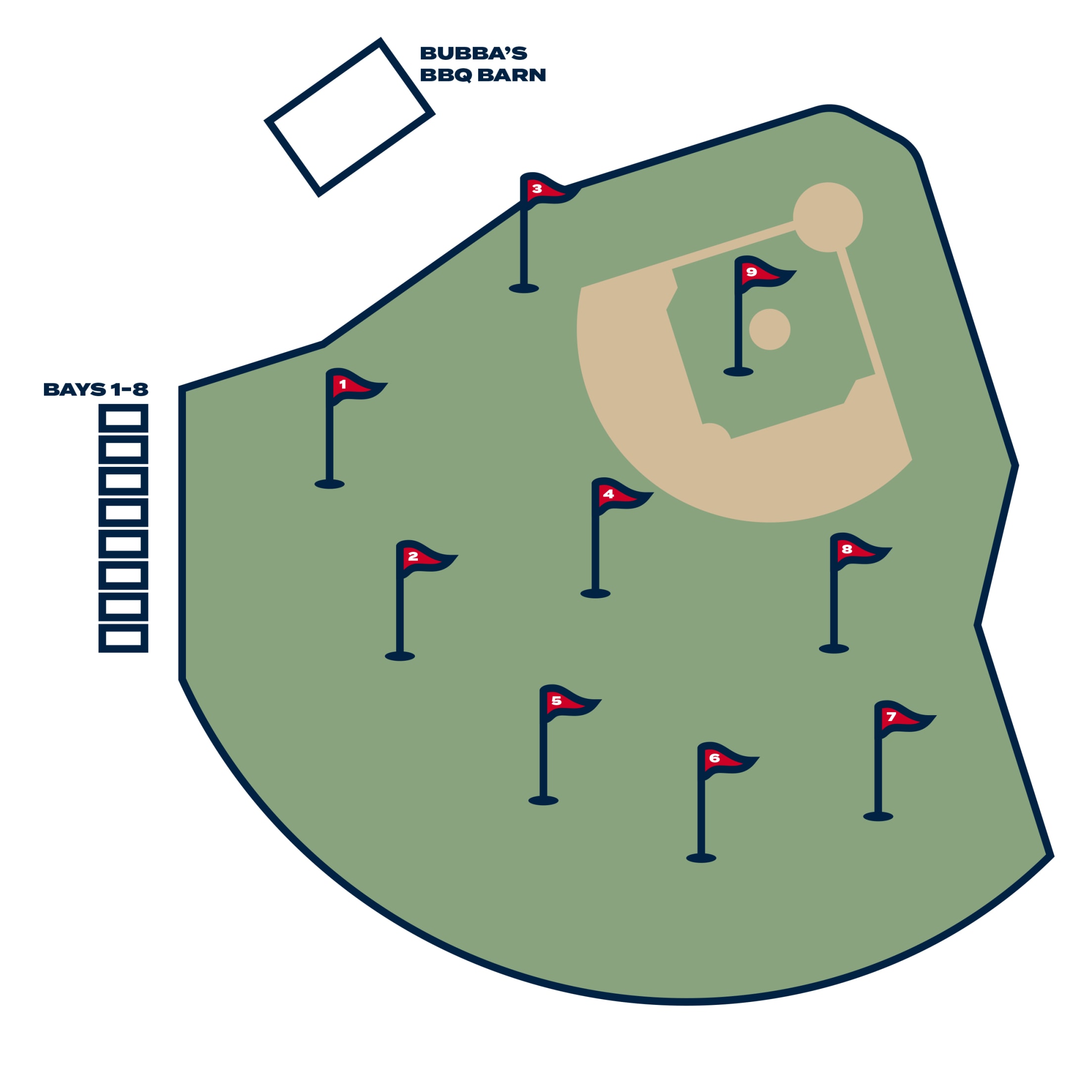 Target Golf Prizes
| Hole # (Yardage) | Birdie Prize (within 20 ft of pin) | Hole-in-One (within 2 ft of pin) |
| --- | --- | --- |
| 1 (35 yds) | Coca-Cola Golf Towel | One Dozen of Coca-Cola Golf Balls |
| 2 (47 yds) | Miller Lite Koozie | Miller Lite Golf Balls |
| 3 (78 yds) | Twilight Green Fee at Stonebridge Golf Course | Green & Cart Fee at Stonebridge Golf Course |
| 4 (87 yds) | Giggity's Koozie | $15 Gift Certificate at Giggity's |
| 5 (77 yds) | Free Famous Star at Hardee's | Ronald Acuña Jr. Bobblehead |
| 6 (101 yds) | $5 Gift Card to SweetFrog | Four Pack of 2022 Rome Braves Tickets |
| 7 (122 yds) | Bottle of Louisiana Hot Sauce | Autographed Item from the Rome Braves |
| 8 (116 yds) | Two Free Dinner Combinations at Las Palmas | Enter to Win a Free Rome Braves Suite Night for the 2022 |
| 9 (105 yds) | Free Appetizer at Texas Roadhouse | Dinner for Two at Texas Roadhouse |