Carter Homers Again, Braves Clinch Series Win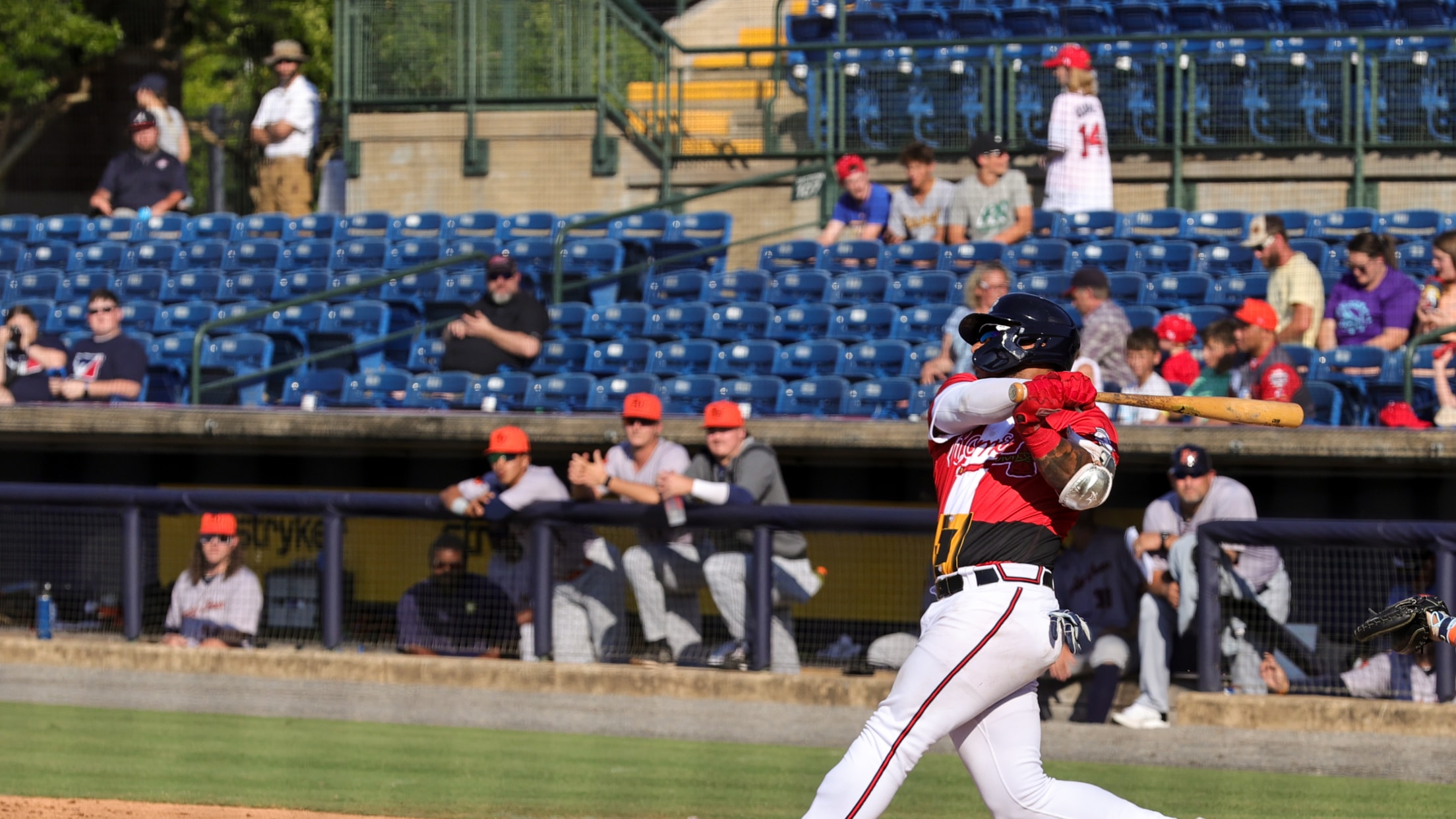 Willie Carter belts his fifth home run of the season in a 5-3 win over Bowling Green on July 16th. (Mills Fitzner)
ROME, GA - The Rome Braves used the power of a Willie Carter home run to clinch a series win over the Bowling Green Hot Rods on Saturday night, as Jake McSteen took the mound for the Rome Braves. In a spot start in the Rome rotation, Jake McSteen would
ROME, GA - The Rome Braves used the power of a Willie Carter home run to clinch a series win over the Bowling Green Hot Rods on Saturday night, as Jake McSteen took the mound for the Rome Braves.
In a spot start in the Rome rotation, Jake McSteen would do what was asked of him and more. McSteen would get his night started by retiring the Hot Rods in order in the top half of the first, and would cruise the rest of the way. McSteen would finish the night with four and one third of an inning pitched, two hits, no runs no walks, and three strike outs.
The Braves would get on the board in the home half of the opening frame, as Cal Conley's first home run as a Brave would come in the form of an inside-the-parker that would put Rome up one run to none in the early going. Willie Carter's fifth home run of the year would come in the home half of the third inning, putting Rome up three runs to none. Then a Landon Stephens sacrifice fly that scored Jacob Pearson would give the Braves a four run to none cushion headed into the later innings.
Kanekoa Texeira would dip into his bullpen in the top of the fifth, calling on RJ Freure first. Freure would work two whole innings, allowing three runs on one hit while striking out. Isrrael De La Cruz would be the next man out, hurling one inning of scoreless ball, and Dylan Spain would slam the door out of the pen, picking up the save and giving the Braves their fifty-first win overall and their fifteenth of the second half.
The Braves now sit on a four and a half game lead in the South Atlantic League's South Division, and will wrap up the series with Bowling Green with a 2:00 PM first pitch.