Lexington Over Rome 6-0
Legends Advance to SAL Championship Series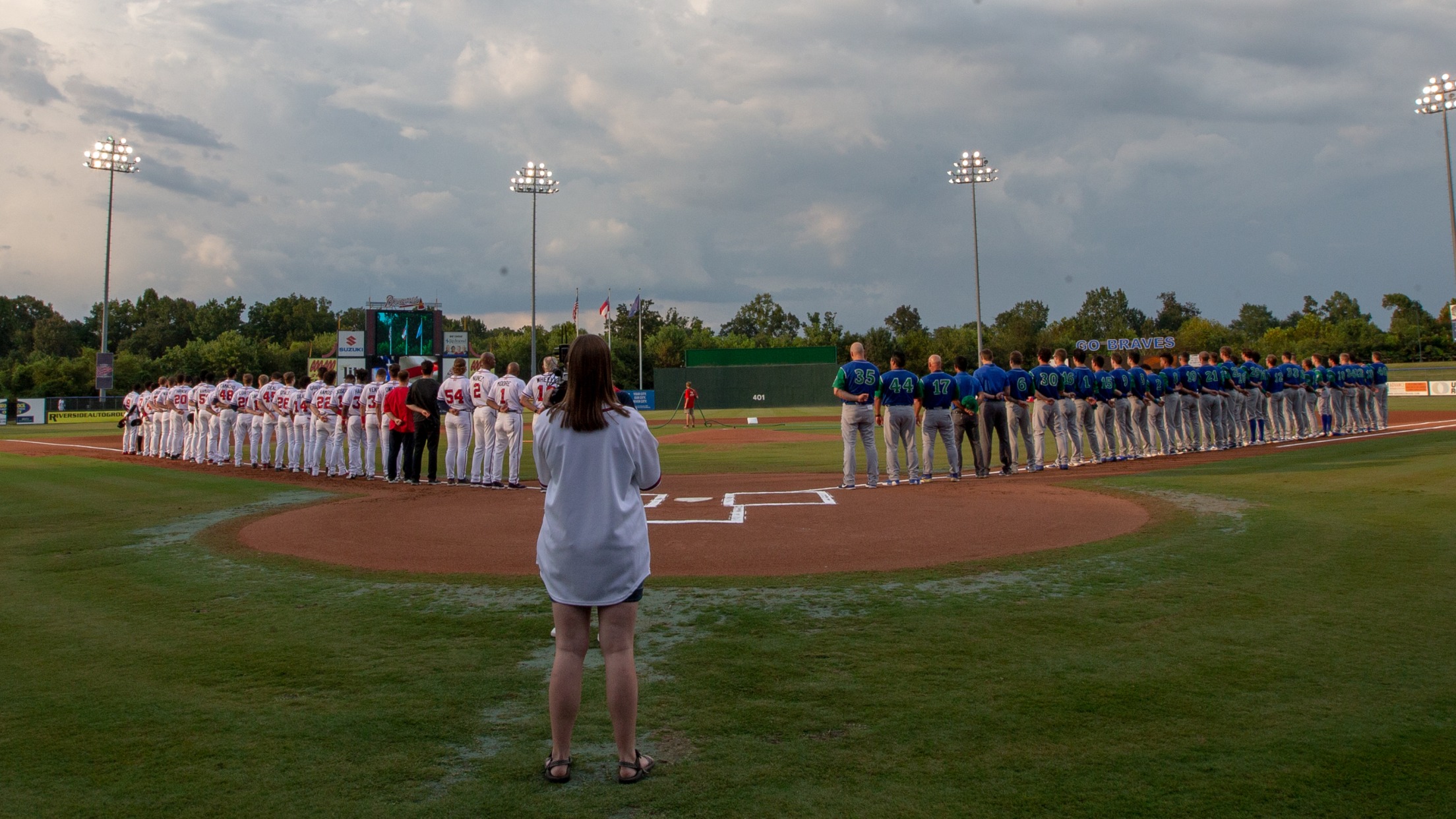 (Mills Fitzner)
Rome, GA - The Lexington Legends topped the Rome Braves Friday night at State Mutual Stadium 6-0 before a crowd of 2,041 in game two of the South Atlantic League Division Series. The Legends win the best of three series two games to none and advance to the finals on
Rome, GA - The Lexington Legends topped the Rome Braves Friday night at State Mutual Stadium 6-0 before a crowd of 2,041 in game two of the South Atlantic League Division Series. The Legends win the best of three series two games to none and advance to the finals on Monday against Lakewood.
The Legends scored single runs in the third and fourth innings thanks to a Cal Jones (1) home run and a fielding error by Kevin Josephina allowing the second run to cross the plate. The eighth inning was a big one for Lexington plating four runs highlighted by an RBI single by MJ Melendez Jr., a two run triple by Brewer Hicklin, and a double by Manny Olloque to score a run making it a 6-0 game. Rome failed to score in the bottom half of the frame and the ninth giving the Legends the win 6-0. With Wednesday's 3-1 win and tonight's victory, Lexington moves on to the league championship series on Monday.
Daniel Duarte (1-0) earns the win while Rome starter Walter Borkovich (0-1) is hit with the loss.
Opening day in 2019 is April 11th. For information contact the Rome Braves at 706-378-5144 or log nto www.romebraves.com.