2021 Flex Season Tickets
Flex Season Tickets gives fans the ultimate experience with incredible benefits that includes 70 ticket vouchers for any home game(s) at State Mutual Stadium. Whether it is for business or pleasure, Season Tickets can be used in many ways for yourself, friends, family, and even coworkers (if you're nice). Flex Season Tickets are the lifeblood of the Rome Braves organization. Be part of Braves Nation and purchase your season tickets now!
What is the benefit of being a Flex Season Ticket Holder? Flex Season Tickets Holders receive amazing fan benefits that no other membership or ticket plan can match. Receive exclusive access to State Mutual Stadium, players and coaches all summer long. Other benefits include banquets, special drawings, Atlanta Braves tickets, unlimited popcorn and much more! See below for a full list of benefits and details.
You can purchase Flex Season Tickets in person, by phone (706) 378-5144, or online at TicketMaster.com.
Flex Season Ticket Holder Benefits
Free Kids Zone Pass All Season
All Season Ticket Holders can give their guests 4-12 years old unlimited access to the kids zone all season long! Inflatable fun all night for the kids! (Limited to one pass per full season seat)
Atlanta Braves Tickets to Truist Park
Season Tickets Holders will have the opportunity to choose a selected date at Truist Park during the 2019 season (based on availability, one ticket per season ticket holder). Season Ticket Holders will also have the opportunity to purchase single game tickets to games at Truist Park before they go on sale to the public.
Atlanta Braves Playoff Ticket Pre-Sale
If the Atlanta Braves make the playoffs you will have the opportunity to purchase playoff tickets for the Atlanta Braves before they go on sale to the public!
On-Field Batting Practice
Have you ever wanted to take BP on a professional field? As a season ticket holder, you'll have an opportunity to join us for an on-field batting practice experience during the summer at State Mutual Stadium (specific date and time will be announced once a date is set).
Unlimited Popcorn
That's right, unlimited popcorn! Show your season ticket at the popcorn concession stand to receive a free bag of popcorn all season during Rome Braves home games.
Saturday Night Season Ticket Member Drawings
Each Saturday, we'll give out a prize to one (1) lucky season ticket holder. Prizes may include Atlanta Braves tickets, merchandise, autographed memorabilia and much more. Drawings will be held at each Saturday night game, and the winner will be presented the prize on the field during the game (must be present to win).
Exclusive Jersey Raffles
Each jersey auction or special jersey night during the season, season ticket holders may enter to win that night's special jersey. One (1) winner per specified night. Packs will include raffle vouchers that must be turned in at customer service to be entered into each raffle. Winner will be presented on field post-game.
Season Tickets Holders 1st and 2nd Half Banquets
During each half of the season there will be an exclusive banquet for all full season members located in the pavilion at State Mutual Stadium. Enjoy a small pre-game autograph session, raffle and heavy hor d'oeuvres with drinks. Gate 6 opens 90 minutes prior to game time. Advance RSVP required.
Parking and Game Entry
Take advantage of early entry to every game through the Concierge Lobby. Full season members are allowed entrance through the Concierge Lobby 90 minutes prior to game time (30 minutes earlier than the public and non-Club/Suite Level ticket holders). You may also save $150 in parking fees by purchasing an annual Red Lot Parking Pass for just $200.
Special Events
At various times throughout the year, State Mutual Stadium may host special events. Some events may include the All-Star Game, SAL Divisional and Championship Series, Atlanta Braves Futures Game and other sporadic events. When applicable, Season Ticket Holders may be given the first opportunity to purchase their regular-season seat location for these and other exclusive events.
2021 Flex Season Tickets Pricing
| Level | 1 Year |
| --- | --- |
| Club | $755 |
| Dugout | $655 |
| Field | $585 |
| Box | $445 |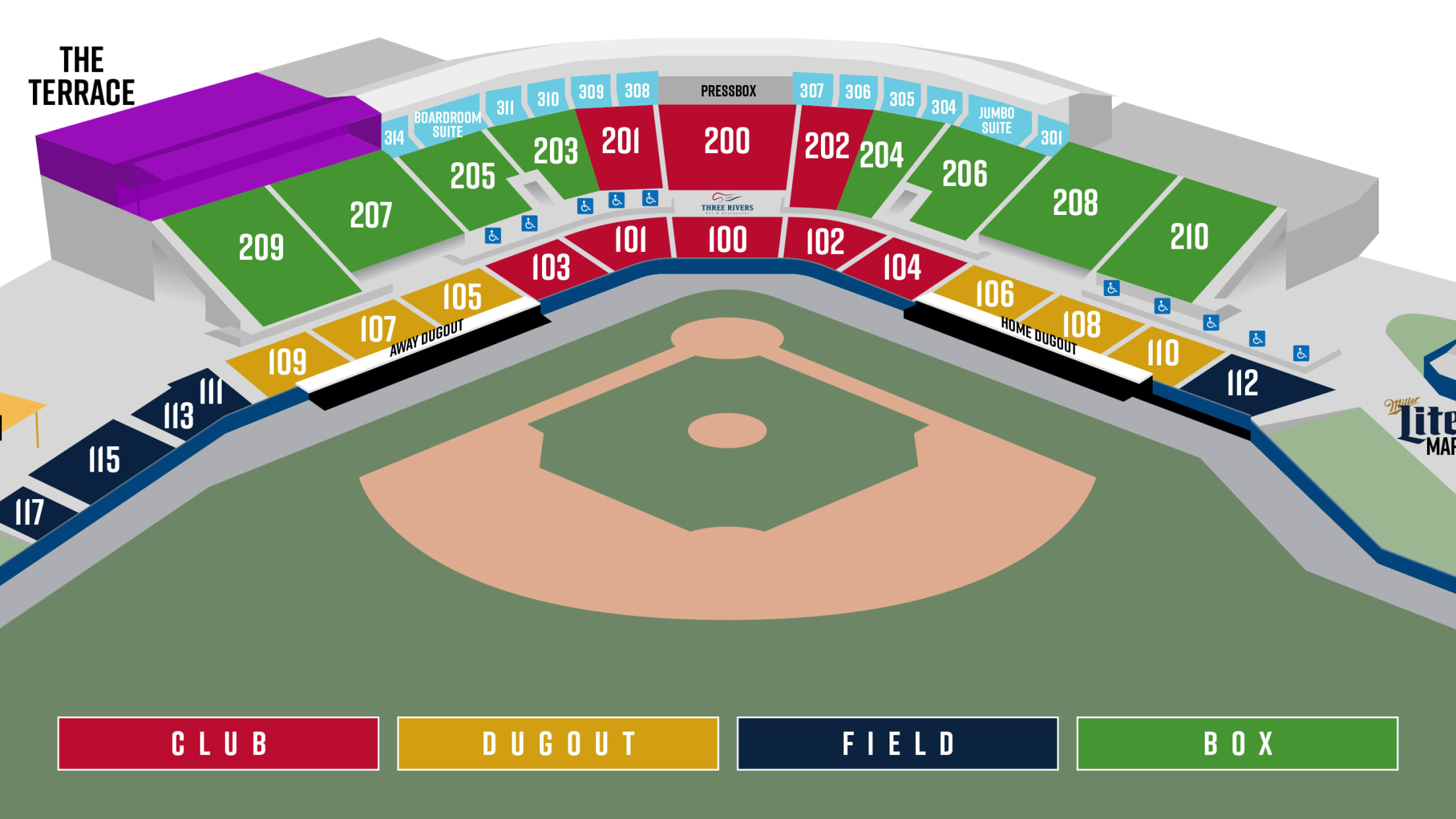 ---
Rome Braves Mini Plans
12 Pack
Undated vouchers may be redeemed at the box office for the game(s) of your choice. Save up to $35!