Round Rock Express to Host "End the Stigma Night" on July 27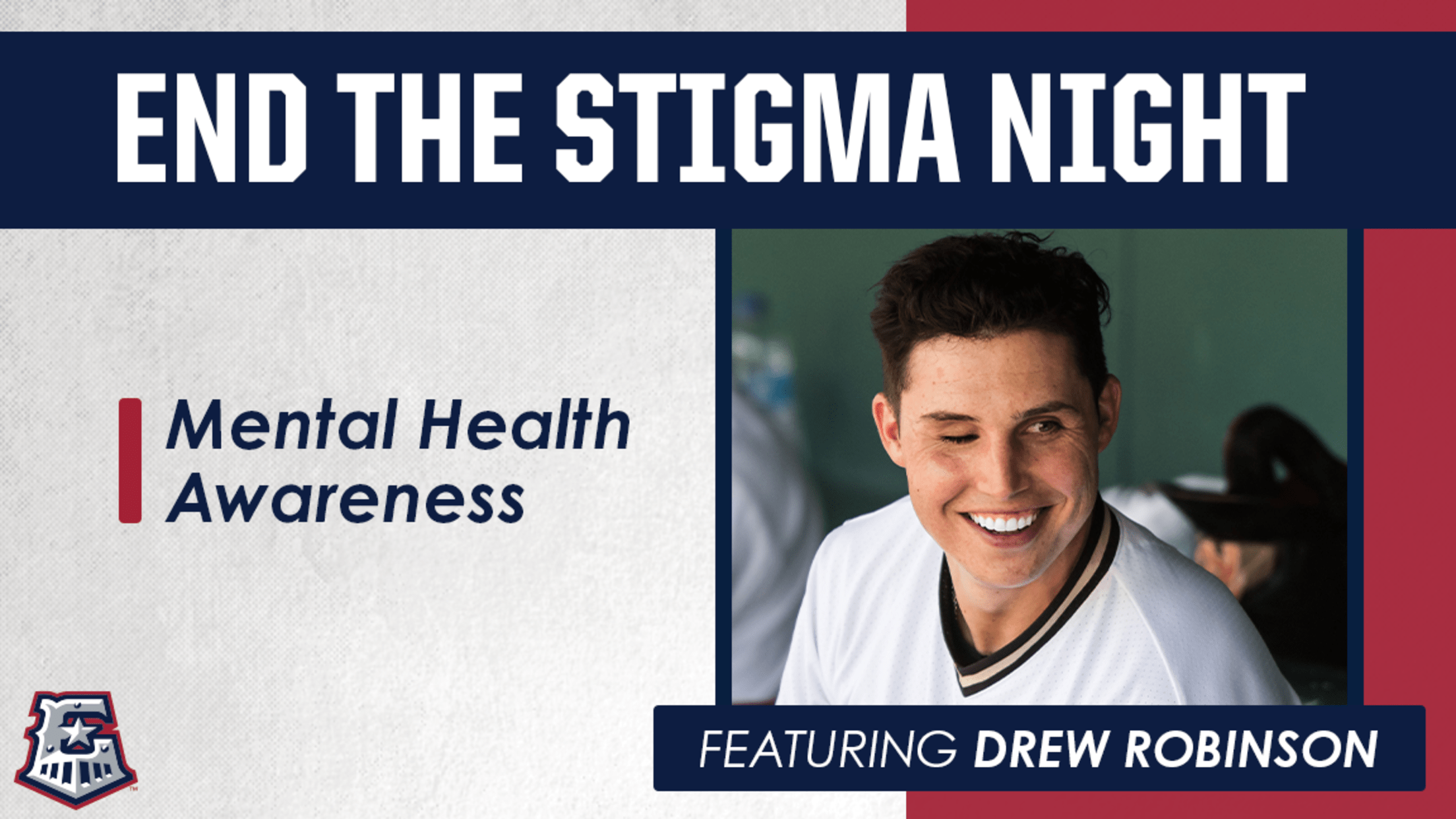 ROUND ROCK, Texas – The Round Rock Express are set to host End the Stigma Night, on Wednesday, July 27 at Dell Diamond as the Express take on the Sacramento River Cats (San Francisco Giants) at 7:05 p.m. The night will highlight the importance of mental health and self-wellness as
ROUND ROCK, Texas – The Round Rock Express are set to host End the Stigma Night, on Wednesday, July 27 at Dell Diamond as the Express take on the Sacramento River Cats (San Francisco Giants) at 7:05 p.m. The night will highlight the importance of mental health and self-wellness as former Express outfielder and current Mental Health Advocate for the San Francisco Giants, Drew Robinson, will discuss his journey after surviving a suicide attempt and how we need to "End the Stigma," surrounding mental health. Robinson will speak to the crowd from the top of the dugout before the game begins.
"I'm so excited to return to Dell Diamond, which is where I spent so much of my time growing not only as a baseball player, but as a person," Robinson said. "To be able to share my story with everyone at the stadium that welcomed and embraced me throughout my time spent there, through the ups and downs, is something not many players get the opportunity to do. I'm incredibly excited to come share my story and some lessons learned since my attempt in April 2020 with such a meaningful environment to me."
Robinson will speak to the crowd 15 minutes before the game starts. Fans in attendance will be able to purchase an "End the Stigma" t-shirt, with proceeds benefitting the Better U Foundation.
Robinson's story was detailed in the 60-minute film, "Alive: The Drew Robinson Story," which aired in May of 2021 as part of ESPN's "E:60" series and won a Sports Emmy for Outstanding Journalism. The documentary describes how Robinson survived 20 hours after attempting to take his own life.
Robinson was a fourth-round selection by the Texas Rangers in 2010 and he appeared in 100 games in the major leagues. Over the course of 2017 and 2018, Robinson appeared in 95 games for Texas and spent time with the Express from 2014-2018. He retired from baseball in July 2021 and continues to promote his message of self-love across the country.
"We're thrilled to have our old friend Drew Robinson back at Dell Diamond," Express President Chris Almendarez said. "He has overcome so much in his life and his message of positivity and strength will be incredibly powerful for our fans to hear."
Local mental health non-profit organizations will be tabling on the concourse to spread awareness. If your organization is interested in having a table, please e-mail [email protected].
Tickets to July 27's End the Stigma Night are on sale now and can be purchased online at RRExpress.com or by phone at (512) 255-2255. For more information about the Express, visit RRExpress.com or call (512) 255-2255. Subscribe to the E-Train email newsletter and keep up with the Express on Facebook, Instagram and Twitter!