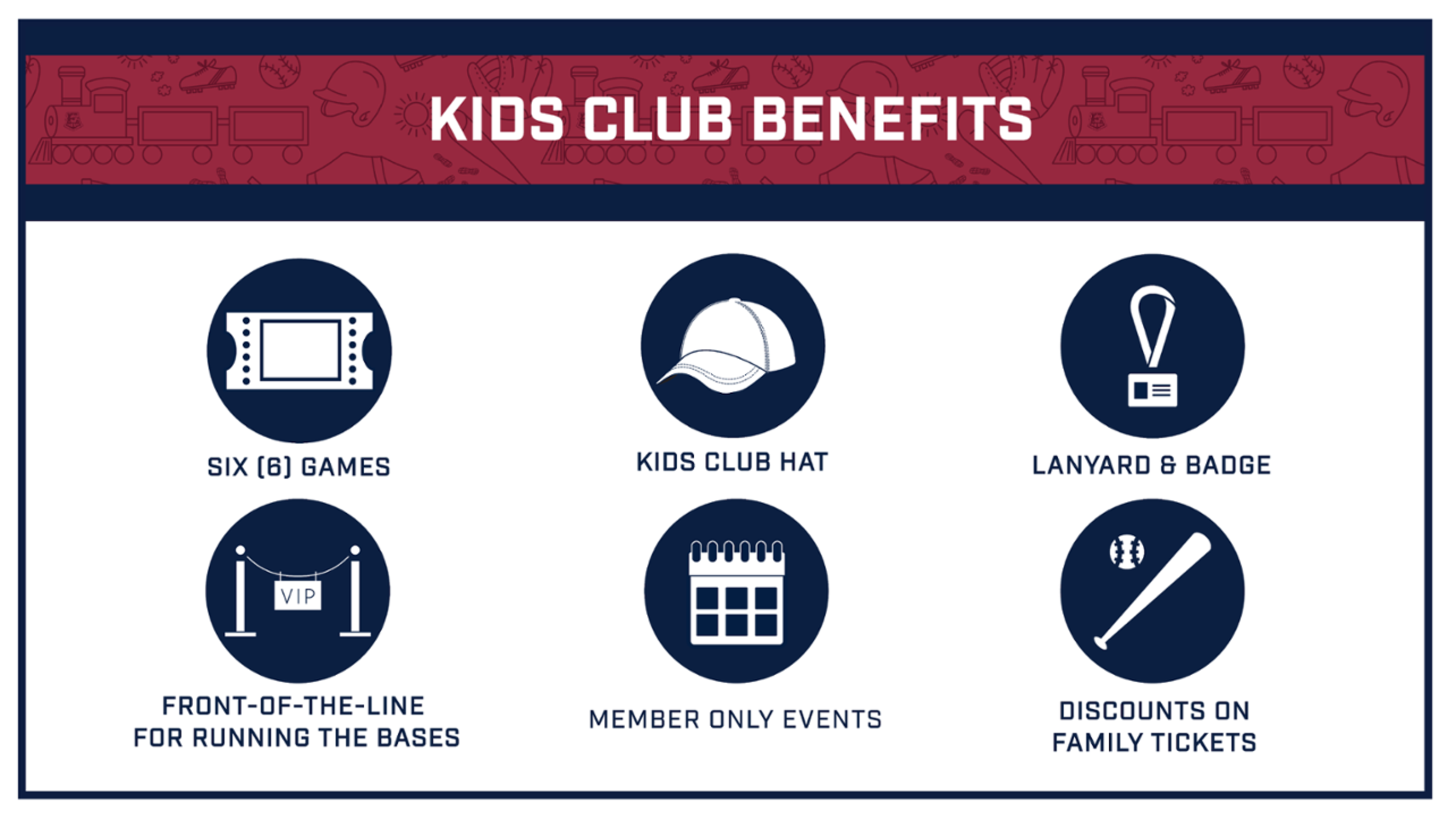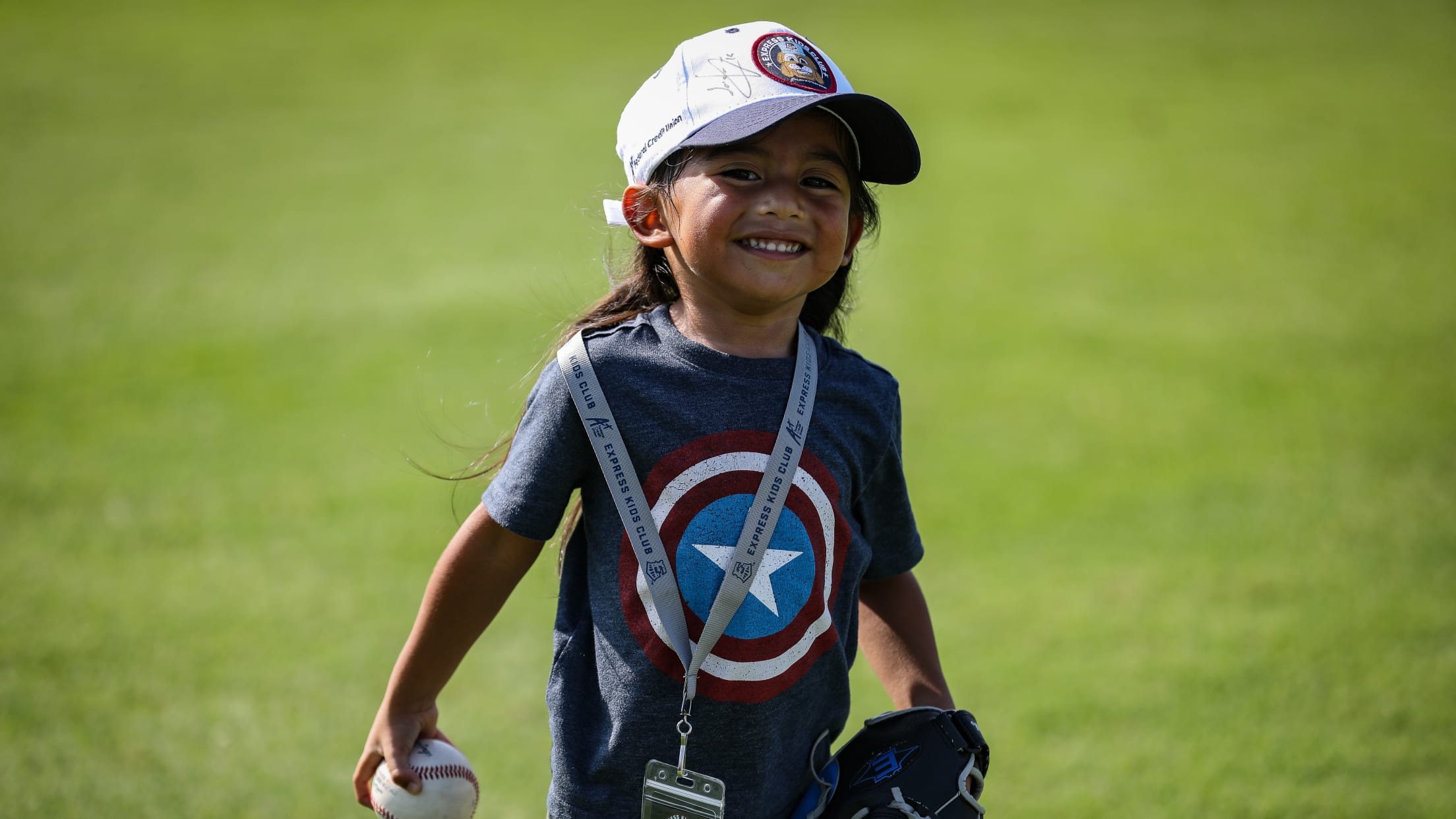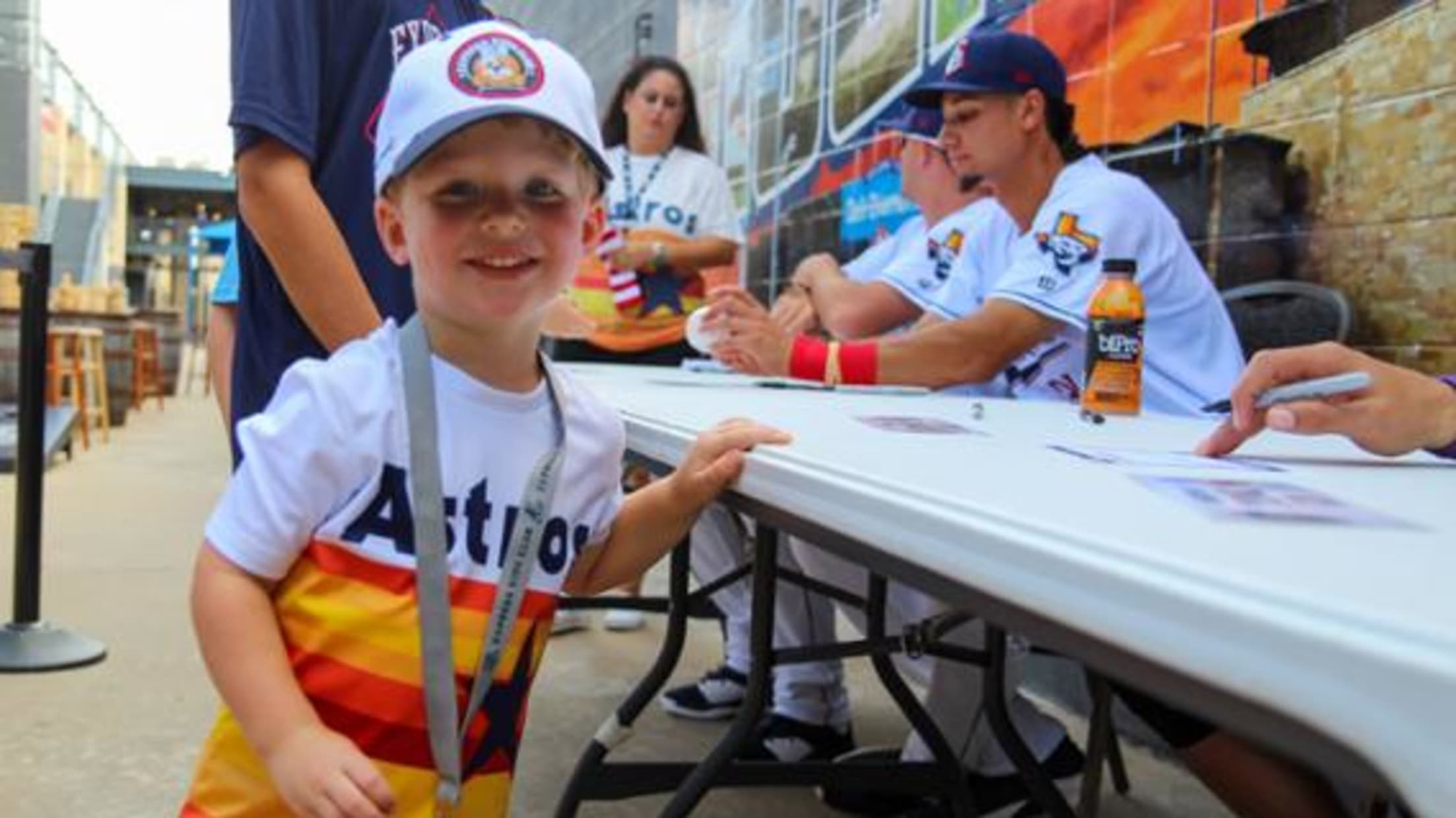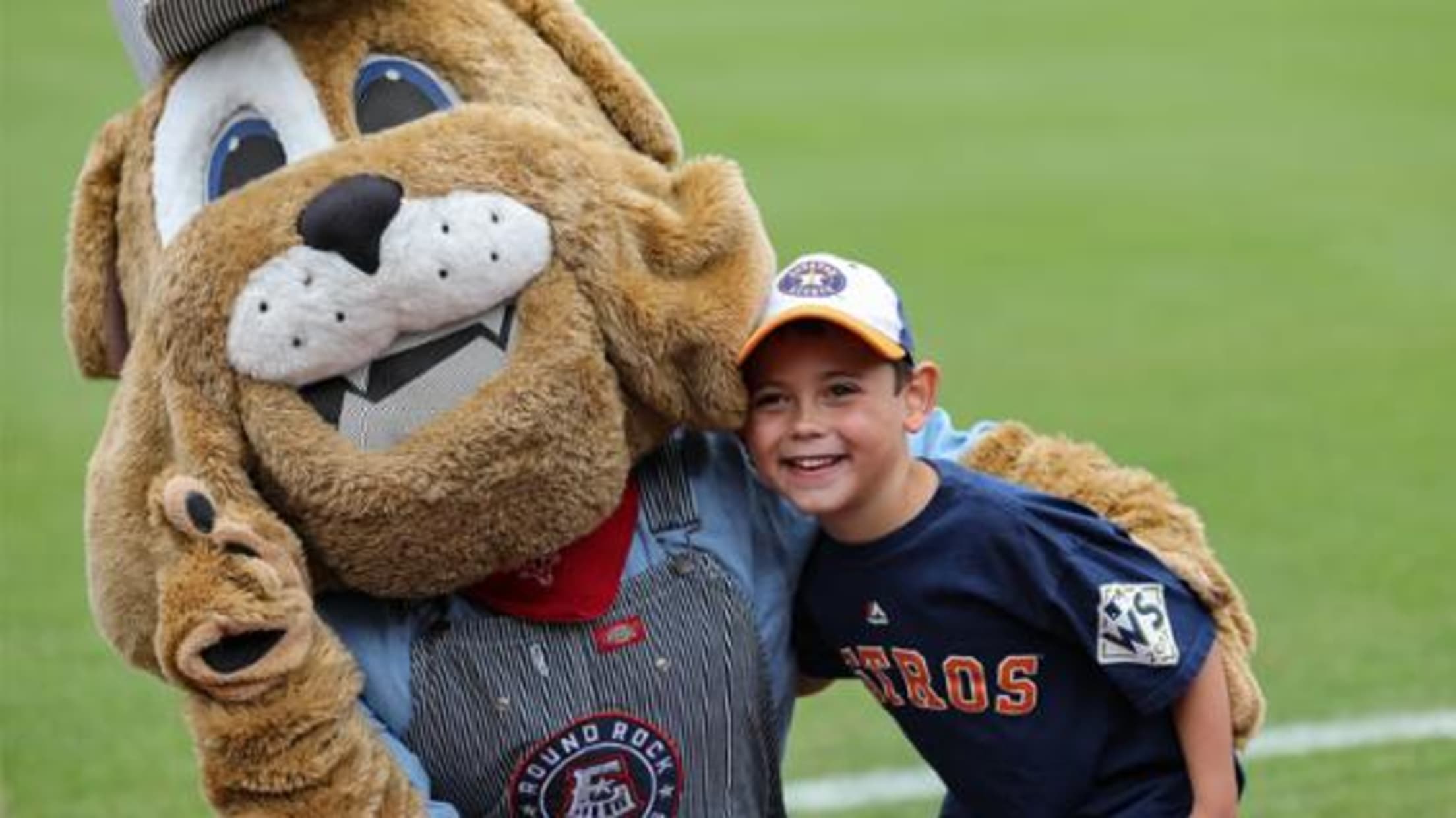 Presented by A+ Federal Credit Union, each $20 (plus tax) 2021 Express Kids Club membership (children ages 12 and under) includes:
Digital tickets to six predetermined games
Access to exclusive Kids Club events
Express Kids Club cap
Lanyard and badge
Front-of-the-line access to run the bases after Sunday games
Discounts for tickets to select game dates
Your 2021 member badge and/or 2021 cap is required to attend exclusive Express Kids Club events. All 2020 Kids Club memberships have been rolled forward to the 2021 season. There will not be any refunds or exchanges on unused Kids Club memberships after June 30, 2021.
Express Kids Club Schedule
Express Kids Club memberships include access to exclusive member-only events. Details for each activity will be sent to the parent's email address associated with each membership in our Express Kids Club newsletter. Express Kids Club member-only events are subject to change.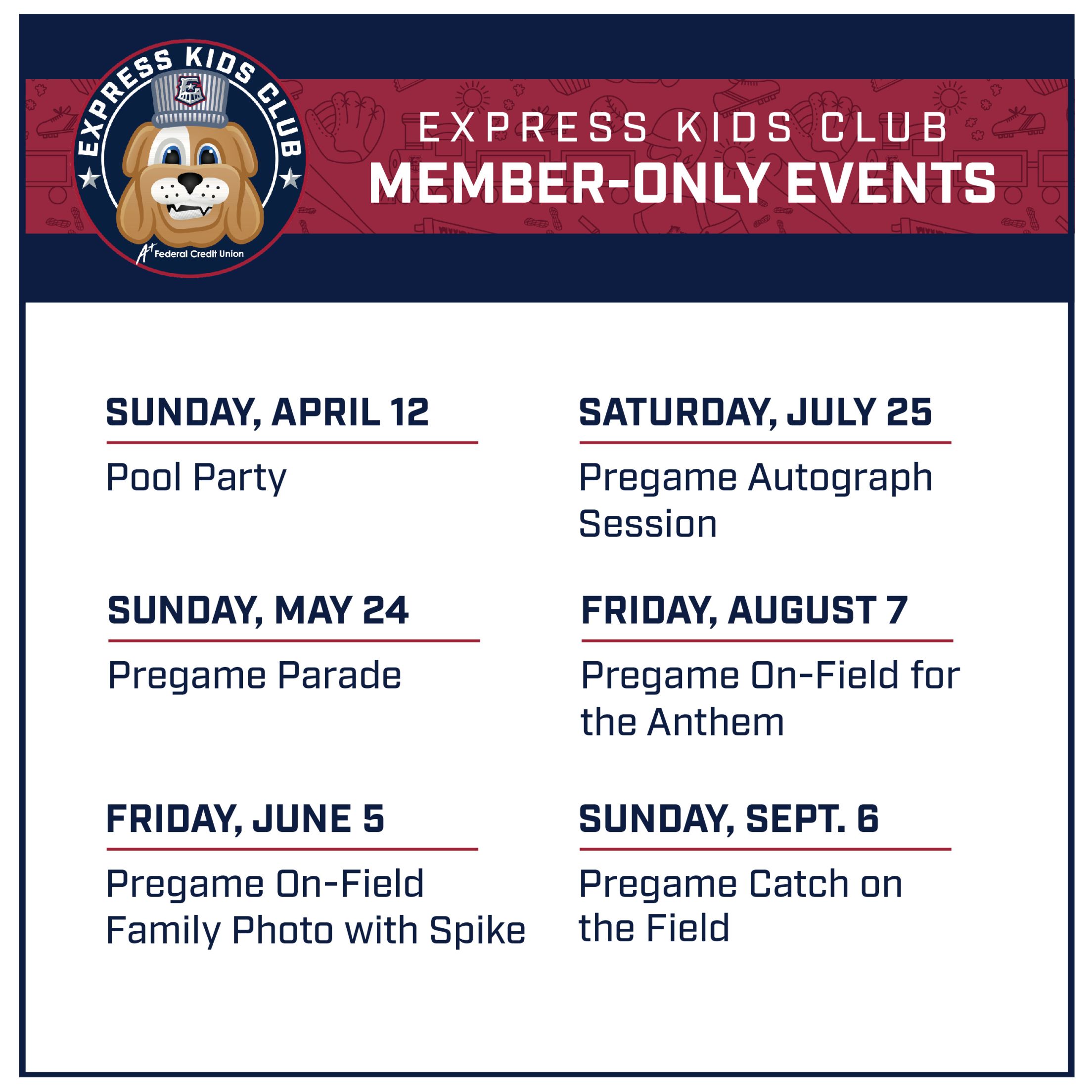 Express Kids Club Savings
Express Kids Club members can enjoy the following savings: