McCarthy breaks out of slump to help River Cats even series
Right fielder collects three hits and drives in two runs in 8-6 win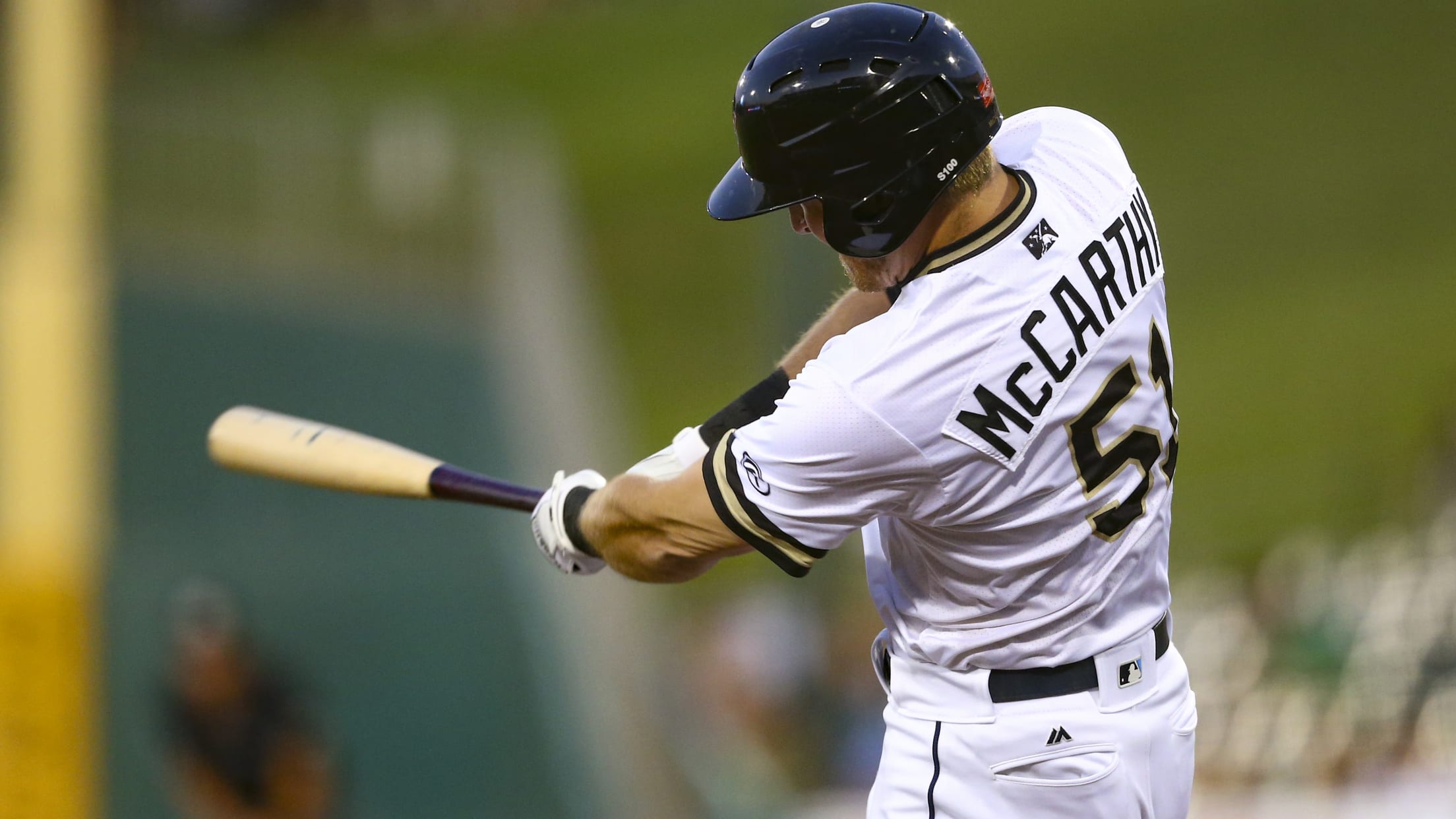 Photo: Ralph Thompson / River Cats (Ralph Thompson)
WEST SACRAMENTO, Calif. -- The Sacramento River Cats bounced back from their game-one loss to defeat the Las Vegas Aviators 8-6 on Thursday night to send a deadlocked series to Las Vegas.Outfielder Joe McCarthy, who entered tonight's ballgame with 16 strikeouts to just one hit in his last 30 plate
WEST SACRAMENTO, Calif. -- The Sacramento River Cats bounced back from their game-one loss to defeat the Las Vegas Aviators 8-6 on Thursday night to send a deadlocked series to Las Vegas.
Outfielder Joe McCarthy, who entered tonight's ballgame with 16 strikeouts to just one hit in his last 30 plate appearances, laced three hits including a two-run double in the bottom of the third. The club's five-run inning looked worthy of holding until the Aviators plated five runs of their own in the fifth and sixth innings.
But the River Cats would immediately take back the lead as infielders Zach Houchins and Abiatal Avelino each knocked in a run with singles in the bottom half of the sixth. Relievers Dan Winkler and Williams Jerez teamed up to fend off the Aviators in the final three innings, with Jerez securing a four-out save.
As the series shifts to Las Vegas, right-hander Brandon Lawson will be making his River Cats debut as he takes the ball for game three. The Aviators will go with Oakland Athletics No. 1-ranked prospect, left-hander Jesus Luzardo. First pitch is set for 7:05 p.m. (PT). Listen to all of the action live online at rivercats.com, on the MiLB First Pitch app, and on Money 105.5 FM.
Additional Notes
• In the PCL American Conference Semi-Final, the Round Rock Express won 4-3 in 10 innings to put Iowa on the brink of elimination, though the series now moves to Des Moines for potentially three additional games.
• Newcomers Jacob Heyward and Zach Houchins have been a nice boost for the River Cats offense since being transferred from Double-A Richmond. Heyward, younger brother of Cubs outfielder Jason Heyward, has reached base in all four games made up of three hits and five walks. Houchins homered and went 2-for-4 in his River Cats debut and logged another pair of hits tonight while driving two runs.