Wilmington Wins First Mills Cup in Two Decades
Rocks Post Second Straight Shutout to Capture CL Crown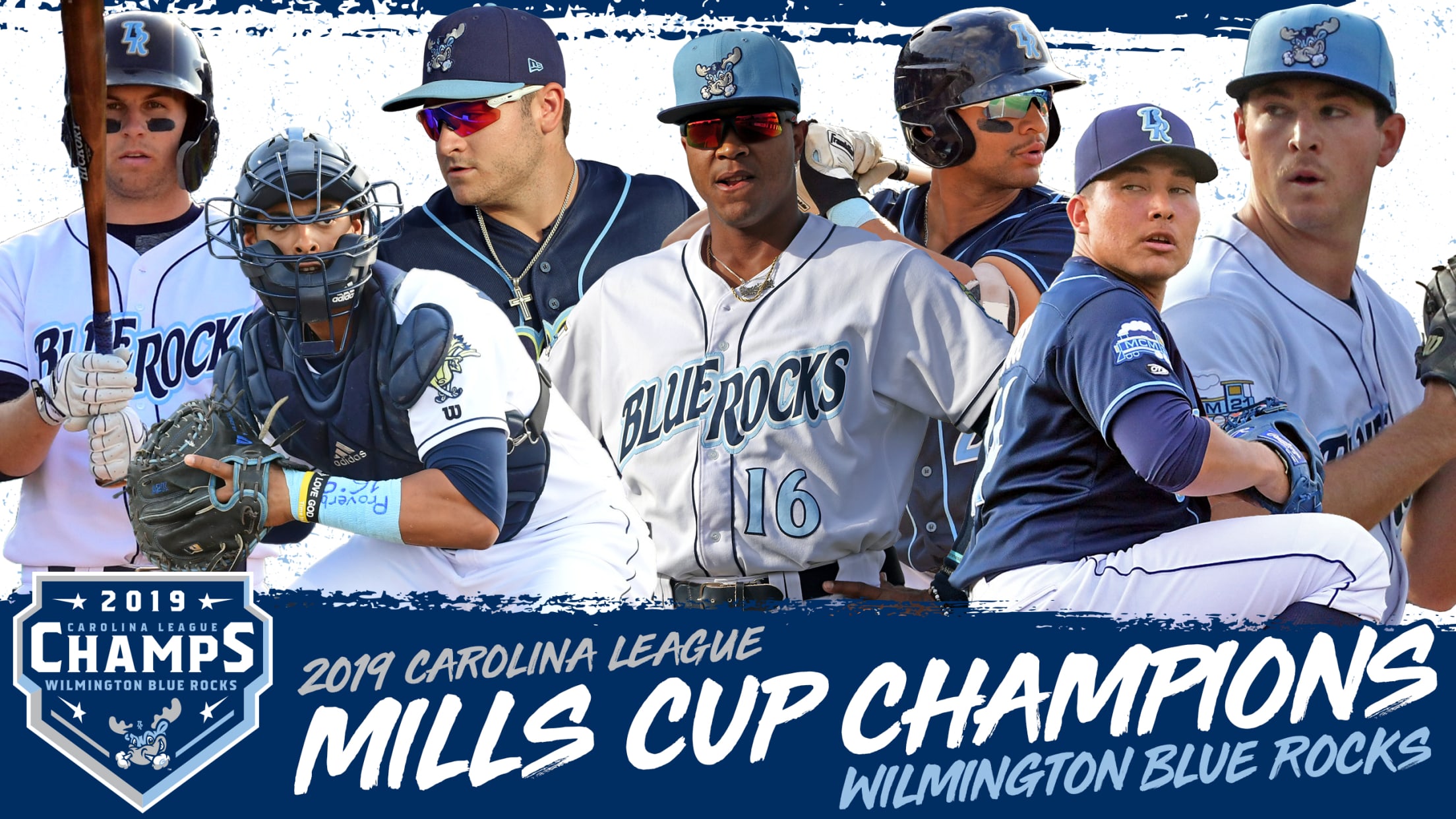 Fayetteville, NC - For the fifth time in franchise history, but the first time in two decades, the Wilmington Blue Rocks are Mills Cup Champions. The Blue Crew captured the Carolina League crown by beating the Fayetteville Woodpeckers, 2-0, on Saturday at Segra Stadium. The Game Five triumph came courtesy
Fayetteville, NC - For the fifth time in franchise history, but the first time in two decades, the Wilmington Blue Rocks are Mills Cup Champions. The Blue Crew captured the Carolina League crown by beating the Fayetteville Woodpeckers, 2-0, on Saturday at Segra Stadium. The Game Five triumph came courtesy of Wilmington's second straight shutout. The Woodpeckers did not score a run over their final 20 trips to the plate in the series.
Rito Lugo set the tone, turning in a sparkling six-frame start. The lefty did not allow a run, while working his way around six hits, thanks in large part to six strikeouts and no walks. Fayetteville's best shots to score against Lugo came in the second and the fifth. A pair of two-out hits in the bottom of the second were stranded when Lugo induced a fielder's choice grounder off the bat of Michael Papierski. The Woodpeckers got two on with two down three innings later, but after a visit from pitching coach Steve Luebber, Lugo escaped the jam with a strikeout.
Dennicher Carrasco provided the game's first offense in the fourth inning. The infielder launched a 1-2 pitch from Luis Garcia over the fence in left to put Wilmington up 1-0. It was Carrasco's second homer of the postseason.
Garcia was the tough-luck loser for Fayetteville. The right-hander yielded only the single score on three hits over 6.1 frames. He fanned 11, while issuing zero free passes.
It was not enough, however, thanks to a Blue Rocks pitching staff that allowed three runs or less in six of the team's final eight playoff contests.
Collin Snider entered in the seventh and faced the minimum courtesy of an inning-ending double play. Snider came back out to start the eighth and whiffed the first two batters before giving way to Josh Dye. The lefty hit Cal Stevenson with a pitch and then allowed a single to David Hensley, which put runners at first and third. Dye got out of trouble by fanning Chandler Taylor to end the frame.
The Rocks got some insurance in the top of the ninth. MJ Melendez worked a two-out walk and then Nick Pratto brought him in with a double to right.
Tad Ratliff entered in the bottom of the ninth and brought the tying-run to the plate when Marty Costes opened the frame with a seeing-eye single to left. Ratliff bounced back to get Papierski to fly out to left. He then worked a 2-2 count to Ruben Castro, before getting a grounder to third that turned into a title-clinching around-the-horn double play.
The Rocks hoisted their first Mills Cup since 1999, when a Hurricane left them as co-champs. It was the franchise's first outright title since 1997.