Albuquerque Holds On For 6-3 Triumph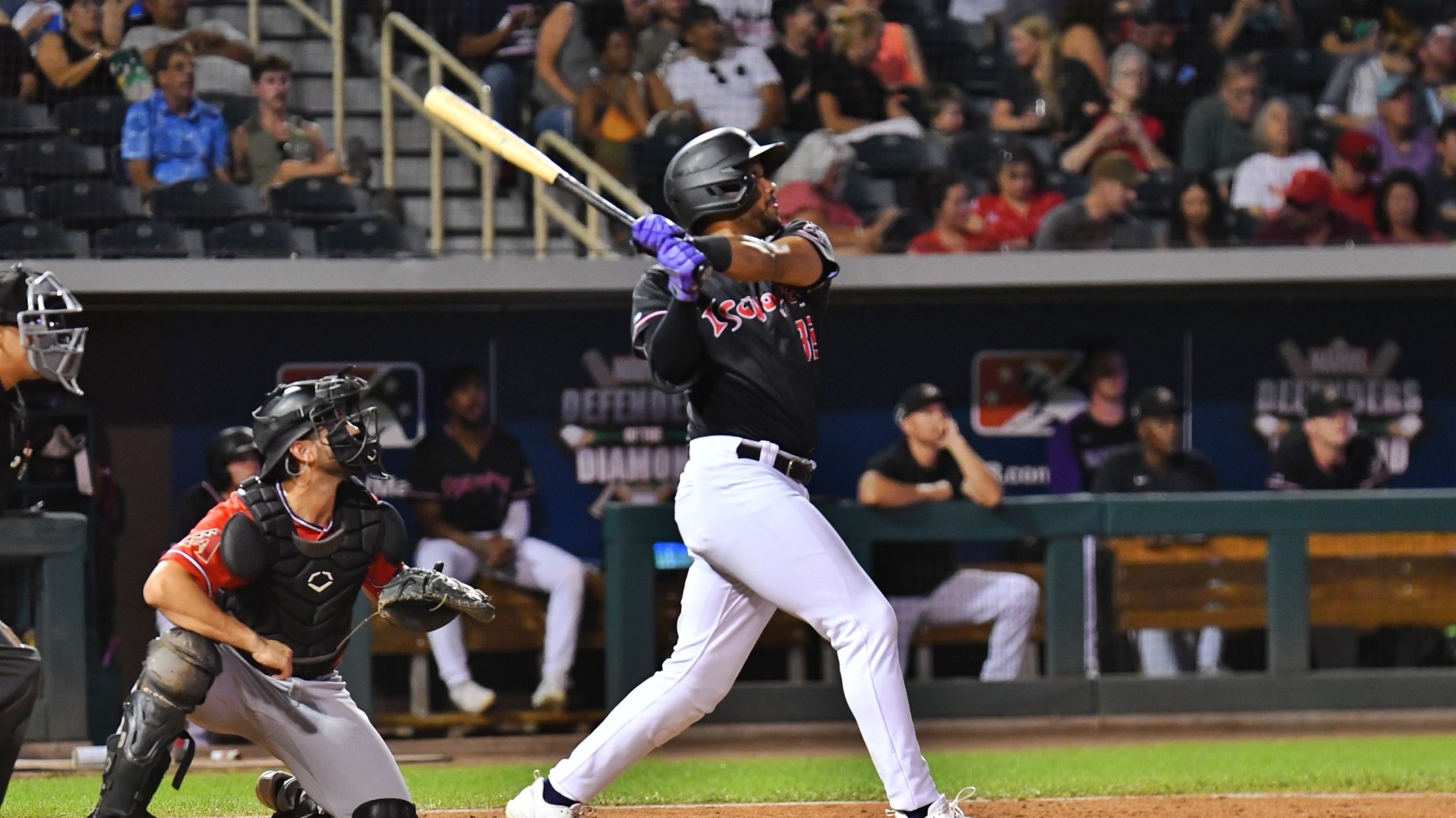 El Paso, TX – Ryan Feltner spun 4.2 frames of one run ball on a Major League rehab assignment while the offense plated two runs in three frames, including a two-run dinger from Coco Montes in the eighth, and the bullpen held off a late rally by El Paso to
El Paso, TX – Ryan Feltner spun 4.2 frames of one run ball on a Major League rehab assignment while the offense plated two runs in three frames, including a two-run dinger from Coco Montes in the eighth, and the bullpen held off a late rally by El Paso to claim a 6-3 victory Tuesday night at Southwest University Park.
Topes Scope: - With the win, Albuquerque won its 14th game of the year over El Paso, the most against the Chihuahuas in a season in team history (previous high: 13, 2021). Additionally, the club has won 10 of its last 12 contests over the Chihuahuas.
-The 14 wins over El Paso are also the most over any team in a season in franchise history. Albuquerque previously won 13 over the aforementioned Chihuahuas in 2021, Iowa in 2012 and Memphis in 2013.
-Albuquerque remains undefeated, 5-0, in September games at El Paso after the cub swept the final four contests of the 2016 campaign.
-The Isotopes are 9-4 in their last 13 road contests (wins: five, OKC; three, SAC).
-Both Julio Carreras and Jimmy Herron were caught stealing. It's just the third time the club has been nabbed on the base paths twice in the second half and fourth overall in 2023, a team high (also: Aug. 24 at Oklahoma City; July 25 vs. Sacramento and April 8 vs. Salt Lake).
-However, Albuquerque did swipe two bags. On the year, the team has stolen 152 bases, the third-most in team history (second-most: 165, 2013).
-The Isotopes improved to 15-10 in series openers and 7-7 on the road. It's the club's third-straight road series opening triumph, the longest streak since claiming five-straight from April 30-June 5, 2018 (Tacoma, Reno, Las Vegas, Sacramento and Iowa.
-Albuquerque held the Chihuahuas to three runs, the 13th time in 2023 the club has limited their opponent to three tallies. It's also the first time since Sept. 1 at Sacramento the team has permitted fewer than five runs, an eight-game stretch.
-The Isotopes plated six runs, giving them 894 tallies for the year—tied with the 2022 club for most runs scored in a campaign.
-The pitching staff yielded just one extra-base hit (double) for the 16th occurrence this year and ninth in the second half.
-In his third overall rehab start and second with the Isotopes, Feltner tossed 4.2 frames and allowed one run on three hits and two walks while fanning four. He did not allow a hit until the fourth inning with two outs. Over his two starts with Albuquerque, he has combined for 7.1 innings, six hits, two runs four walks and six strikeouts.
-Chihuahuas starter Aaron Leasher tossed 6.0 innings and allowed two runs. He's the 25th opposing starter to complete at least 6.0 frames and first since Sacramento's Mason Black Sept. 3.
-Daniel Montaño went 1-for-4 with a triple and two RBI. It's his fifth two RBI game of the year. He also has a hit in 13 of his las 14 games while slashing .304/.350/.589 with two doubles, four triples, two homers and 13 RBI. For the year, Montaño has six triples, tied for fourth on the Pacific Coast League leaderboard. Additionally, 12 of his 25 extra-base hits have come in his last 20 contests.
-Montes blasted his 21st round-tripper for the Isotopes and 22nd of the year (one with Colorado). He has recorded homers in two-straight for the third this year while also tallying an RBI in four-straight for the second time.
-Jimmy Herron saw his career-high nine-game hitting streak come to an end but he did draw two free passes for the 13th time this year. He has now reached base in 50 of his last 54 games, compiling a slash line of .344/.462/.557 with 15 doubles, one triple, eight homers, 41 RBI, 39 walks and 23 stolen bases in 25 attempts.
-Wynton Bernard has a hit in 14 of last 16 games. He's hitting .296 (21x71) with three doubles, a homer and six RBI.
-Willie MacIver is 5-for-11 over his last three games with four runs, two RBI and a double and a triple.
-In seven games in El Paso in 2023, Daniel Cope is hitting .428 (12x28) with four doubles, two homers and 10 RBI after the 1-for-4 performance tonight.
On Deck: The Isotopes and Chihuahuas meet for game two Wednesday at 12:05 pm. Albuquerque is expected to send Noah Davis to the hill while El Paso is slated to start Anderson Espinoza.