Isotopes Unveil New Concessions Items For Second Half Of 2022 Season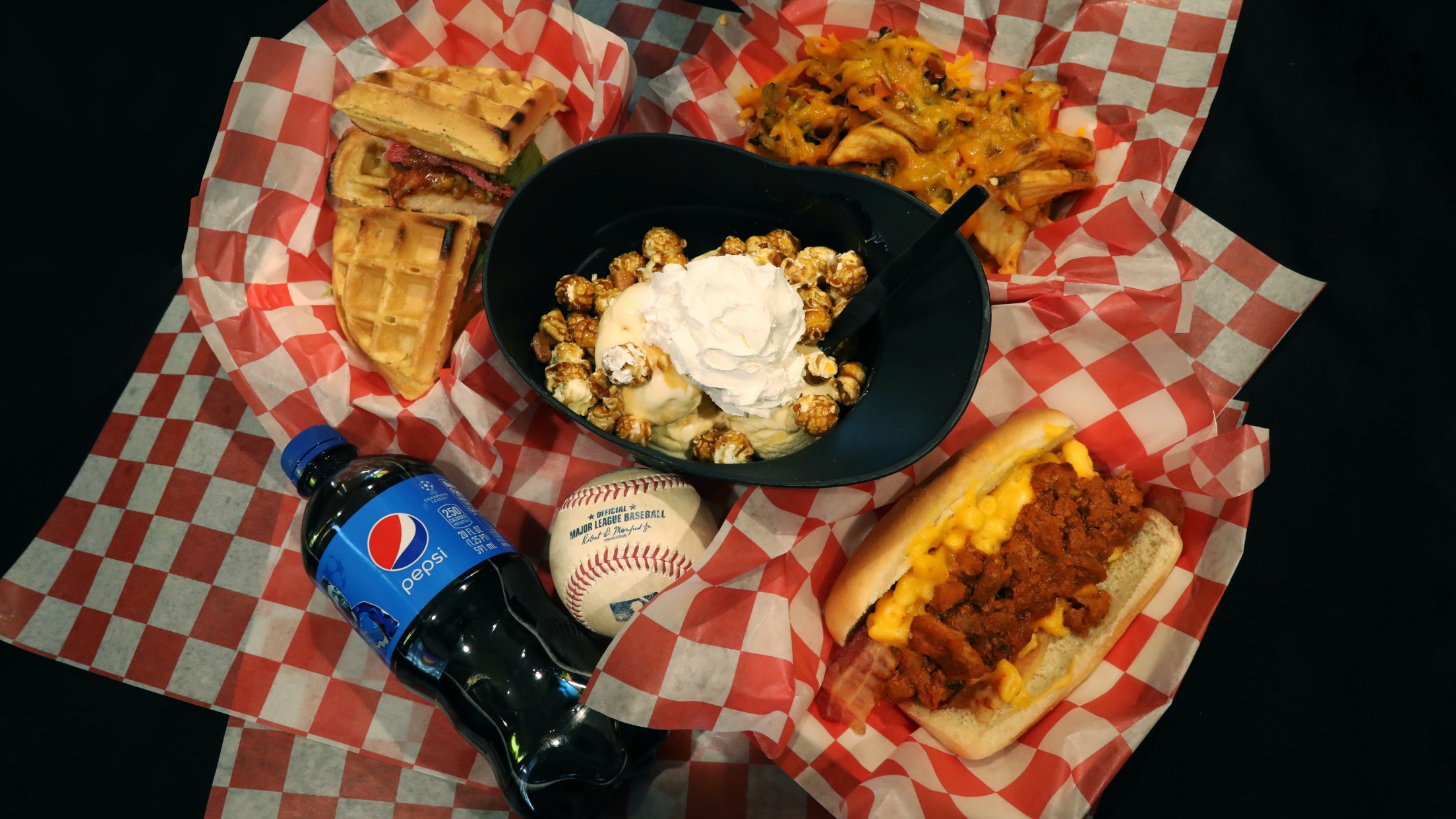 The Albuquerque Isotopes today unveiled four new concessions items that will be featured during the second half of the 2022 season. "We are so excited to unveil these new amazing items to the concessions menu," stated John Traub, Isotopes General Manager. "The fans who've been missing the Orbit Dog will
The Albuquerque Isotopes today unveiled four new concessions items that will be featured during the second half of the 2022 season.
"We are so excited to unveil these new amazing items to the concessions menu," stated John Traub, Isotopes General Manager. "The fans who've been missing the Orbit Dog will in particular be thrilled with the return of this popular item. But all of them will have the fans looking forward to coming to their next Isotopes game."
In addition to the fantastic assortment of concessions items that our fans love, here are the newest featured additions:
BTE ORBIT DOG (Available at Stand 1 near Section 114)
The BTE (that's "Better Than Ever") ORBIT DOG, takes a classic to the next level. Crispy bacon nestled alongside a traditional stadium dog, topped with tangy macaroni and cheese and then, just to ramp up the flavor volume, we top that with homemade spicy carne adovada. It's one of Orbit's new favorites, for sure!
The Atomic Chicken & Waffle Sandwich (Available at Stand 2 by Section 108)
This sandwich is all about sweet and spicy! Two sweet and crispy waffles serve as the bun for chicken that has been deep-fried to perfection and dipped in a spicy hot sauce. Avocado sauce cools the bite and maple cotton candy brings the sweetness home. This sandwich is pure sweet lightning.
Green Chile Cheese Fries (Available at the Stand 2 by Section 108)
A New Mexico staple! Crispy French fries smothered with a warm green chile sauce, topped with shredded cheddar cheese. It's so good, you might need two orders!
Isotopes Cracker Jack Sundae (Available at the Banana's Foster Stand by Section 101)
Every ballgame needs Cracker Jack! In this ballpark sundae, creamy vanilla ice cream is topped with crunchy traditional ballpark favorite Cracker Jack. A caramel drizzle and whipped cream finish this ballpark must-have dessert.
About the Chef:
Joining Spectra earlier this year, the exclusive concessionaire of the Isotopes, Executive Chef Jim Griego started his culinary career after working in the corporate environment. His passion for food and customer service led him to study Culinary Arts at CNM.
Nominated for the NM Restaurant Association Chef of the Year in 2019, Chef Jim has served as the Executive Chef of Presbyterian Hospital, a recipe developer for the Social Apron and a culinary manager at Bone Fish and PF Chang's Restaurants.
Born and raised in Albuquerque, Chef Jim values the rich traditions of the Southwest and can be counted on to add a unique spin to classic dishes.