The Nine: The Early Years (1888-1971)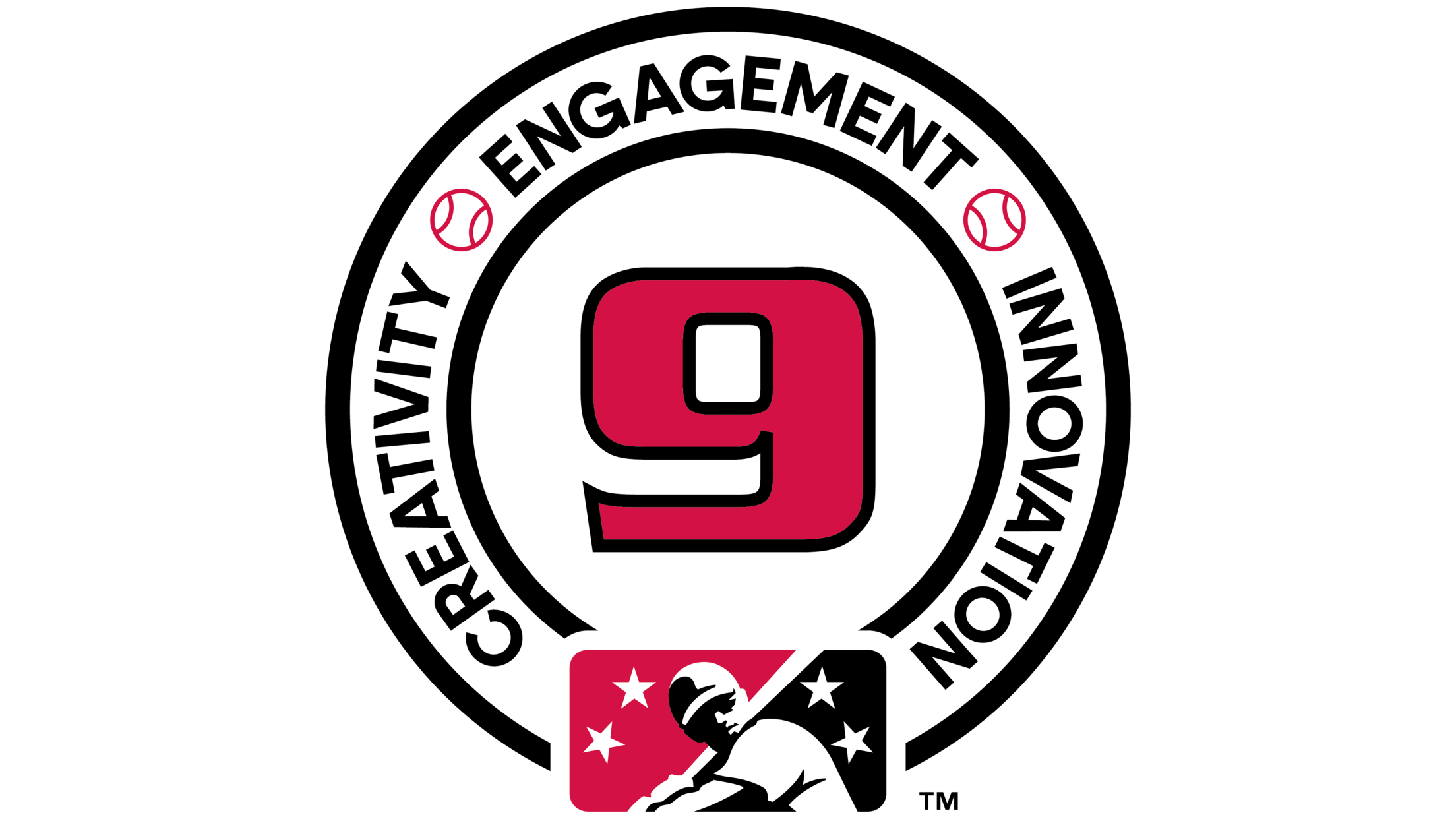 Minor League Baseball has announced the launch of "The Nine," a new, Black-community focused outreach platform specifically designed to honor and celebrate the historic impact numerous Black baseball pioneers made on the sport. It's named for the number Jackie Robinson wore during his only season playing in MiLB with the
Minor League Baseball has announced the launch of "The Nine," a new, Black-community focused outreach platform specifically designed to honor and celebrate the historic impact numerous Black baseball pioneers made on the sport. It's named for the number Jackie Robinson wore during his only season playing in MiLB with the Triple-A Montreal Royals in 1946. The Albuquerque Isotopes will look back at the rich history of Black ballplayers in the Duke City by highlighting the Top Nine over various eras.
P/2B Bud Fowler – 1888
Bud Fowler played professional baseball all over the United States, usually only one year at a time due to the color of his skin. Fowler integrated baseball in New Mexico in 1888, playing for a team in Santa Fe, the only year of the New Mexico Baseball League, and also co-owned a barber shop at the Plaza. Historians estimate he played for more than a dozen leagues and Fowler himself said "22 different states and in Canada." In 1909, the Berkshire Eagle wrote, "For 16 years he was a pitcher and for 12 years a second baseman, and he never wore a glove, taking everything that came his way with bare hands. He was considered the equal of any man who ever covered the position." Fowler will be inducted into the Baseball Hall of Fame in July 2022.
1B/C/OF Bill Pettus – 1902-03, 1906
Bill Pettus skirted the so-called "gentlemen's agreement" for many years, playing baseball in 1902 and 1903 in Albuquerque, the only Black player on an otherwise all-White team. Pettus was manager and team captain in 1905 for a team made up of 10 Mexicans and 2 Blacks. They went 48-1 that season. After a year as the only Black player on teams in Oakland and San Francisco, Pettus returned to Albuquerque in 1906. He caught for the Santa Fe Salmon Grays in 1907. Pettus also made money boxing and working the coal mines near Madrid, NM. He accumulated a .330 lifetime batting average over 12 years in the Negro Leagues for teams in Kansas City, Brooklyn, New York and Philadelphia.
OF/1B William Guice – 1953-54
William Lee "Bill" Guice attended high school in Alabama, where was a three-sport star, and served four years in the Air Force. Guice was one of three Black players on the 1953 pennant-winning Albuquerque Dukes team. Guice was unstoppable, compiling a .351 batting average, 32 doubles, 18 triples, 23 home runs and 145 RBIs in 139 games. He slugged .602, posted a 1010 OPS and was a West Texas-NM League All Star. The Chicago Cubs purchased his contract after the season and he played two more years in the minors, but a career-ending knee injury forced him to retire. Guice and his wife, Gladys, moved to Limo, Ohio. He worked the rest of his life at General Motors and the Teledyne Ohio Steel Foundry, and remained an active ballplayer and bowling in community leagues.
1B/OF Herbert Simpson – 1952-54
One of the biggest trailblazers for integrating baseball in the West, Herbert Harold "Briefcase" Simpson was one of the last links to Negro League Baseball when he died in 2015. Simpson integrated the Class-A Western International League in 1952, when he played at Spokane, then integrated the Class-C West Texas-New Mexico League when his contract was sold to the Dukes. Simpson played three years in Albuquerque and was one of the most popular players. His best season was 1953, when he slashed .372/.475/.563, as the Dukes won the league title. Dukes owner Cy Fausett invited Simpson to marry his high school sweetheart, Sophie Harris, at home plate before a game at Tingley Field in 1954. When Simpson injured his right ankle, the Dukes donated 10 percent of the proceeds from a game to help offset his medical bills.
LHP Grover Blacksher – 1953-54
A few days after graduating from El Cerrito High in Northern California, pitcher Grover Blacksher was signed by the Oakland Oaks of the Pacific Coast League and assigned to the Albuquerque Dukes in the West Texas-NM League. At age 18, Blacksher nearly threw a no-hitter for the Dukes on Sept. 13, 1953, giving up one hit in the eighth inning of a 5-0 win over Lubbock. That was Game 2 of the playoff series against Lubbock. Two weeks later, Blacksher was on the mound for the pennant-clinching victory over Clovis. A diminutive lefty who was listed at 5'7, 150 pounds, Blacksher was a consistent pitcher for the Dukes for two seasons.
RHP Reggie Lee – 1956
The Dukes were affiliated with the New York Giants in 1956 and played in the Class-A Western League. One of their pitchers was born James Reginald Lee in 1933 in Philadelphia. As a player, he went by Reggie Lee and he was a workhorse for the Dukes. Lee started 25 games and went the distance 10 times. Lee compiled an 11-9 record and 4.14 ERA. In an era when strikeouts were rare, Lee whiffed 183 batters in 176 innings (and also walked 115). Lee also hit one home run. Lee played two more seasons of minor league baseball before his professional playing career ended.
OF Willie Crawford – 1966-67
Los Angeles native Willie Crawford was clocked at 9.7 seconds in the 100-yard dash, making him a highly recruited running back for college. But two days after graduating from high school in 1963, Crawford signed with the Dodgers for $100,000. This was before the draft and the "Bonus Baby Rule" meant that Crawford had to spend time in the majors immediately, so Crawford make his debut at age 17 in 1964, and got a pinch-hit single in the 1965 World Series. Crawford played for Double-A Albuquerque in 1966 and 1967. The latter year he led the team to a first-place finish. Crawford was sixth in average (.305), seventh in homers (21) and eighth in OPS (888). He played 14 years in the major leagues and was a starting outfielder on the Dodgers 1974 World Series team.
RHP Leon Everitt – 1967
In an era before pitch counts and innings were monitored closely for young pitchers, Leon Everitt had the type of season in 1967 that would never occur now. At age 20, in his second full season of pro ball, Everitt made 30 starts, went the distance 16 times, tossed two shutouts, and compiled 222 innings. Everitt was 15-13 with a 3.45 ERA, and the Dodgers thought so highly of him, he was included on their roster for a Goodwill Tour to Japan that offseason. McBean reached the majors in 1969 with the expansion San Diego Padres, where he pitched in five games, but that proved to the final season of his career.
OF Von Joshua – 1968, 1972, 1988-92
Von Joshua crosses over a lot of significant markers in the Duke City's baseball history. In 1968, he played for the Double-A Albuquerque Dodgers in the final season at Tingley Field. In 1972, he played for the Albuquerque Dukes in the first season as a Triple-A affiliate. Joshua won the PCL batting title that year with a .337 average, while adding 47 extra-base hits and 17 stolen bases. He played 10 years in the major leagues, then turned to coaching, and returned to Albuquerque again as the Dukes hitting coach from 1988-92. Joshua was inducted into the Albuquerque Professional Baseball Hall of Fame in 2014.
Other The Nine Articles:
The Nine: Isotopes Era (2003-Current)