Curve Classic at PNG Field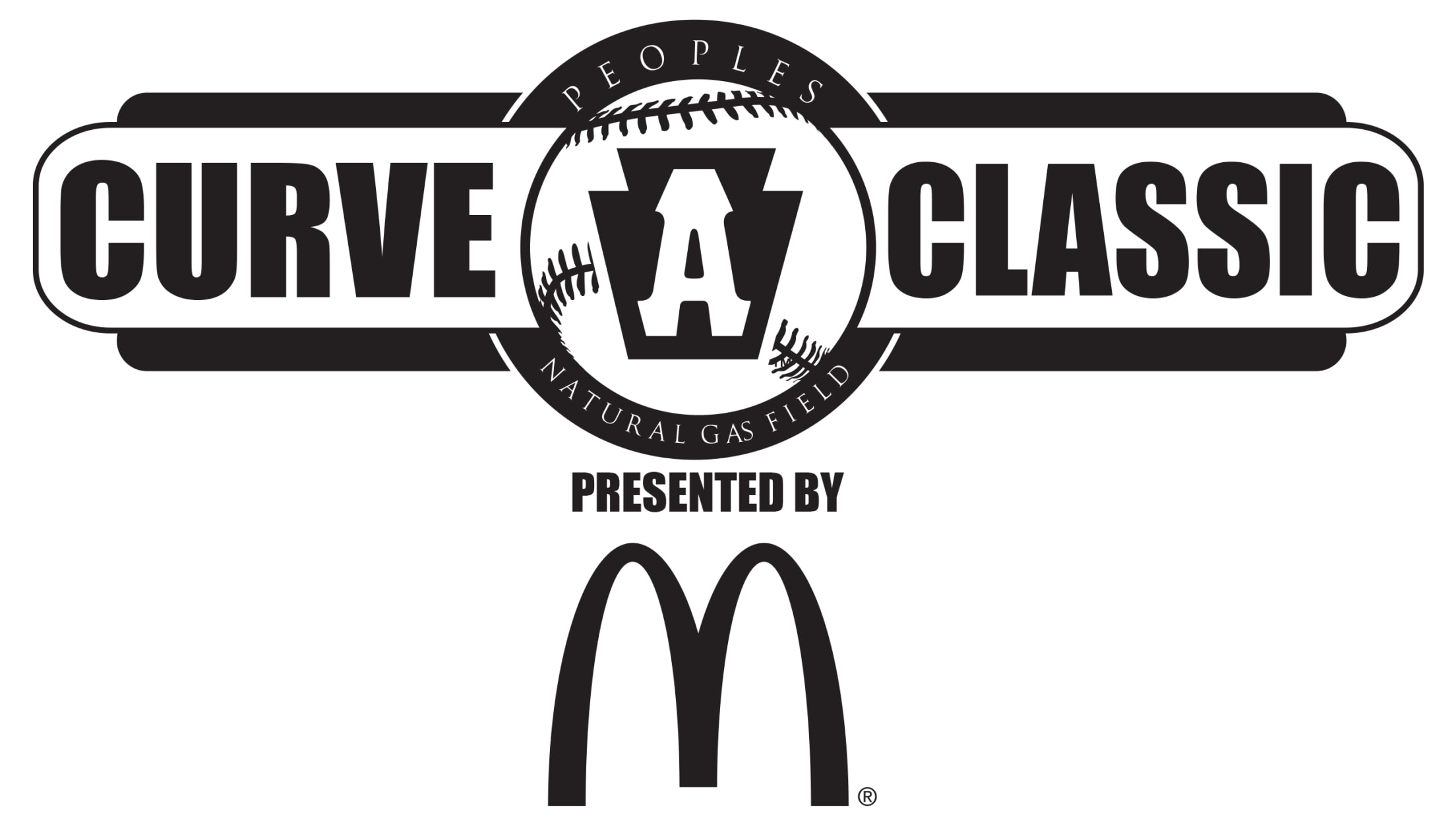 2021 Curve Classic Schedule
Day 1
Quarterfinal #1: Bishop Guilfoyle vs. Northern Cambria | 12:30 p.m.
Quarterfinal #2: Central vs. Tyrone | 3:00 p.m.
Day 2
Quarterfinal #3: Hollidaysburg vs. Portage | 10:00 a.m.
Quarterfinal #4: Altoona vs. Huntingdon | 12:30 p.m.
Quarterfinal Loser #1 vs. Quarterfinal Loser #3 | 3:30 p.m.
Quarterfinal Loser #2 vs. Quarterfinal Loser #4 | 5:30 p.m.
Day 3
Quarterfinal Winner #1 vs. Quarterfinal Winner #3 | 10 a.m.
Quarterfinal Winner #2 vs. Quarterfinal Winner #4 |12:30 p.m.
2021 Championship Game | 3:00 p.m.
The 18th Annual Curve Classic high school baseball tournament, presented by McDonald's, will be held in April 2021 at Peoples Natural Gas Field, the home of the Pittsburgh Pirates' Double-A affiliate, the Altoona Curve.
The eight schools participating in this year's tournament are: Altoona, Bishop Guilfoyle, Central (Martinsburg), Hollidaysburg, Northern Cambria, Tyrone, Portage and Huntingdon.
The format of the tournament will be as follows: Two (4) Quarterfinal match-ups will take place on Day 1; Two (2) Quarterfinal and two (2) consolation contests will be played on Day 2; and two (2) Semifinal games and the Championship Game will be held on Day 3. (NOTE: All schools are GUARANTEED two games in the tournament. Schools advancing to the Championship Game will play three games).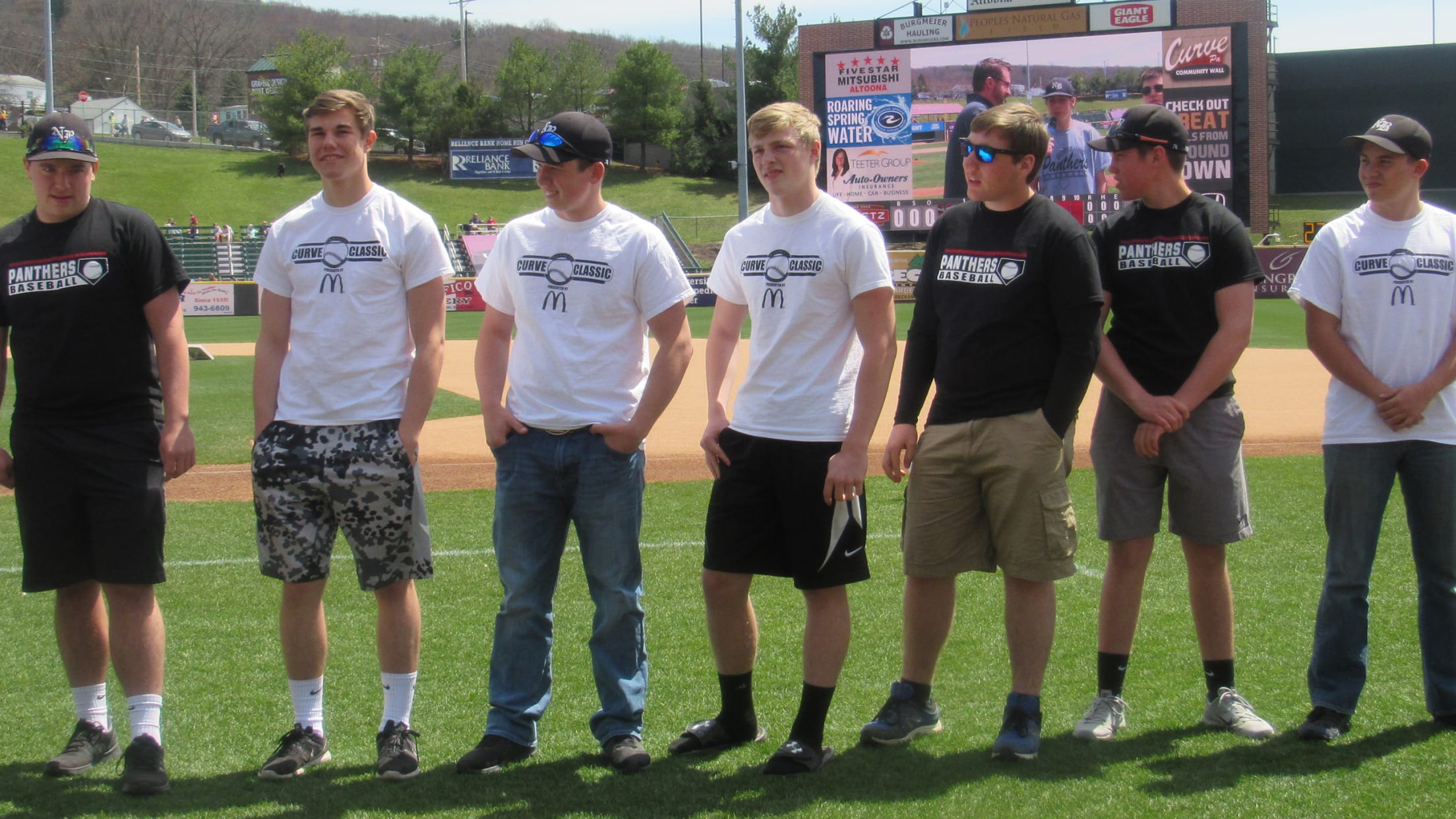 ---
TOURNAMENT ENTRY REQUIREMENTS: There is no cost for schools to participate in the Curve Classic, presented by McDonalds. However, schools are required to participate in a 200-ticket Altoona Curve fundraiser, which in the end earns money for each school's baseball program or athletic department. Schools are given a minimum of 200 Curve tickets at a cost of $5 and players can sell the tickets for up to the face value of $9 each. When a school sells all 200 tickets at $9 per ticket, it will receive a profit of $600. Schools are also encouraged to sell more than 200 tickets because the more tickets sold means the more money raised. A 25% deposit is due to ensure admission into the tournament and the balance is due on a 2021 date TBD or two weeks before the selected game. If additional tickets are needed past the 200, let us know at the two-week-before deadline. The Curve will assign a ticket sales specialist to each participating school to assist in the ticket fundraising process. Tickets will be sold for a select Curve game in April or May 2021. Players/coaches/bus driver will need a ticket for the selected Curve game in April or May 2021. An agreement will be sent to decide which game you'd like to sell tickets for.
USE OF PEOPLES NATURAL GAS FIELD FACILITIES: Prior to each Curve Classic game, presented by McDonald's, participating schools will be assigned use of Peoples Natural Gas Field's indoor batting tunnel. Beginning 30 minutes prior to each game or at an earlier time determined by the Curve Grounds Crew, teams will be permitted use of the outfield area and bullpen mounds for warm up purposes. No batting or infield practice will be taken on the field because of the short time between games. Teams will be permitted use of the dugout areas, but the Altoona Curve and Visiting Clubhouse areas will not be available to Curve Classic teams. Each participating school is required to provide four baseballs for each game. Teams may use the Curve bullpens to warm up pitchers before and during the game. The Curve asks during warm up that all teams please stay off the foul lines in the outfield while warming up pregame. PLEASE NO SEEDS IN THE DUGOUT OR INDOOR BATTING TUNNELS.
DETERMINATION OF HOME/VISITING TEAM: For quarterfinal round contests, the home team will be the school which was originally scheduled to play at home, in the event the game was previously scheduled and moved into the Curve Classic, presented my McDonald's. Otherwise, a coin toss shall determine the home team for any quarterfinal, semifinal or championship contest. The home team will use the Altoona Curve dugout (first base), while the visiting club will use the third-base dugout.
UMPIRES: PIAA umpires are selected and compensated by the Altoona Curve. Two umpires will be used for each game.
PROMOTIONAL EVENTS:
TBD - 2021 Altoona Curve home date in April or May
Team Introductions: Players and coaches will be introduced as a team in an on-field ceremony prior to the Curve's scheduled game time. (PLEASE CHECK IN AT CUSTOMER SERVICE 45 MINUTES BEFORE THE SCHEDULED GAME TIME TO GO DOWN TO THE FIELD FOR THE RECOGNITION ON THE FIELD). Please let us know if you'd like to participate in a tour of the facilities. We would prefer to do tours around 90 minutes before game time.
Curve Classic presented by McDonald's T-shirts will be given to team members as well. Please send rosters and t-shirt size preferences to Nate Bowen at (814) 283-3118 or e-mail [email protected].
CURVE CLASSIC, presented by McDonalds, MVP SCHOLARSHIP FUND: There will be a monetary donation from the Altoona Curve and McDonald's to the Most Valuable Player's Team's Athletic Fund.
Donations will be encouraged and accepted to benefit the Ronald McDonald House.
TICKET/PARKING INFORMATION: Admission and parking to all Curve Classic games are free, but fans attending the tournament are asked to be considerate and donate to the Ronald McDonald House. Fans should park in the VIP Parking Lot at Peoples Natural Gas Field and enter through the lower-level VIP entrance.
If you have any further questions, please call Nate Bowen at (814) 283-3118 or e-mail [email protected].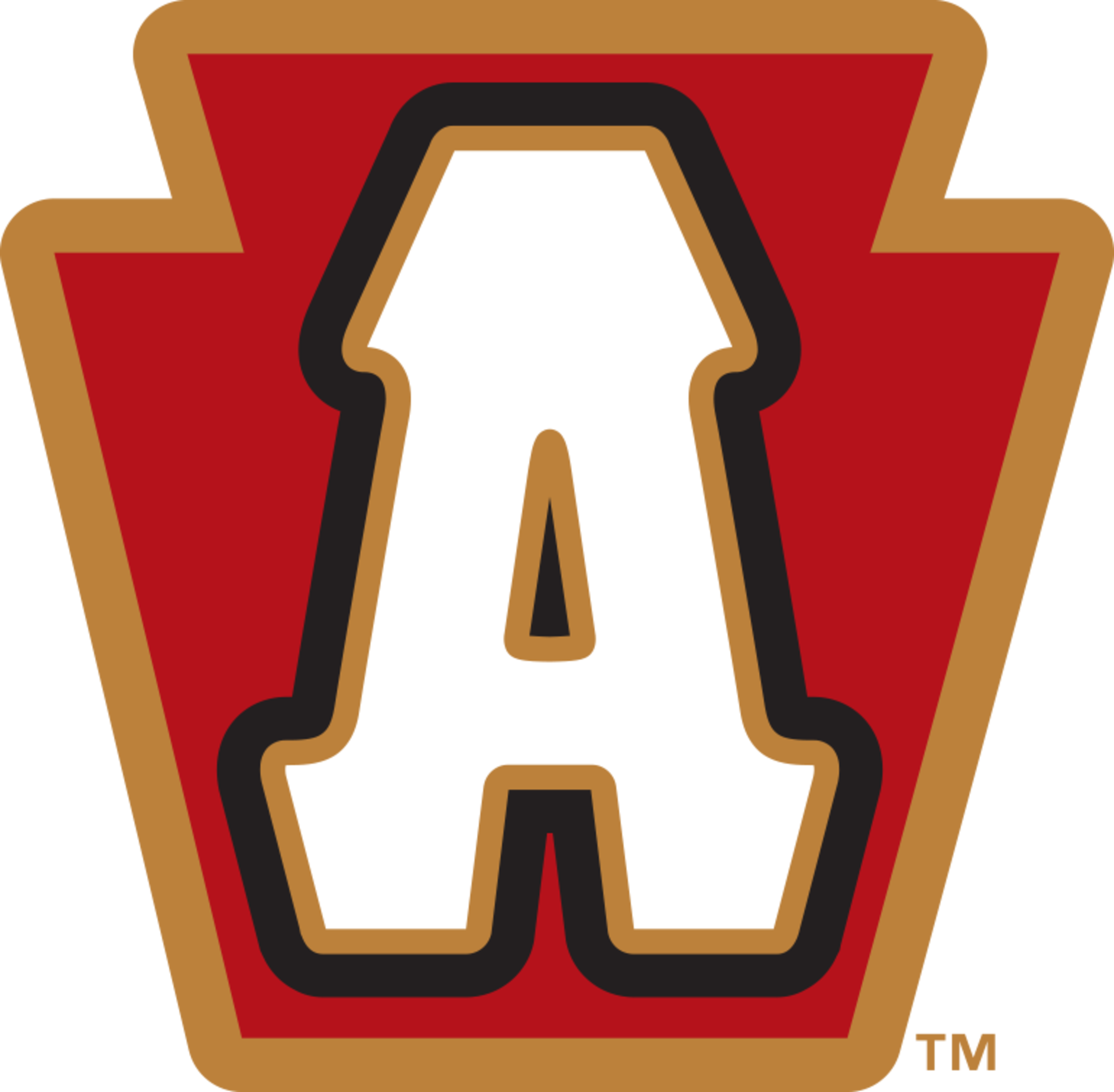 Address and Phone
Peoples Natural Gas Field
1000 Park Ave
Altoona, PA 16602
877.99.CURVE or
814.943.5400