Blue Claws Power Past BKLYN in Series Finale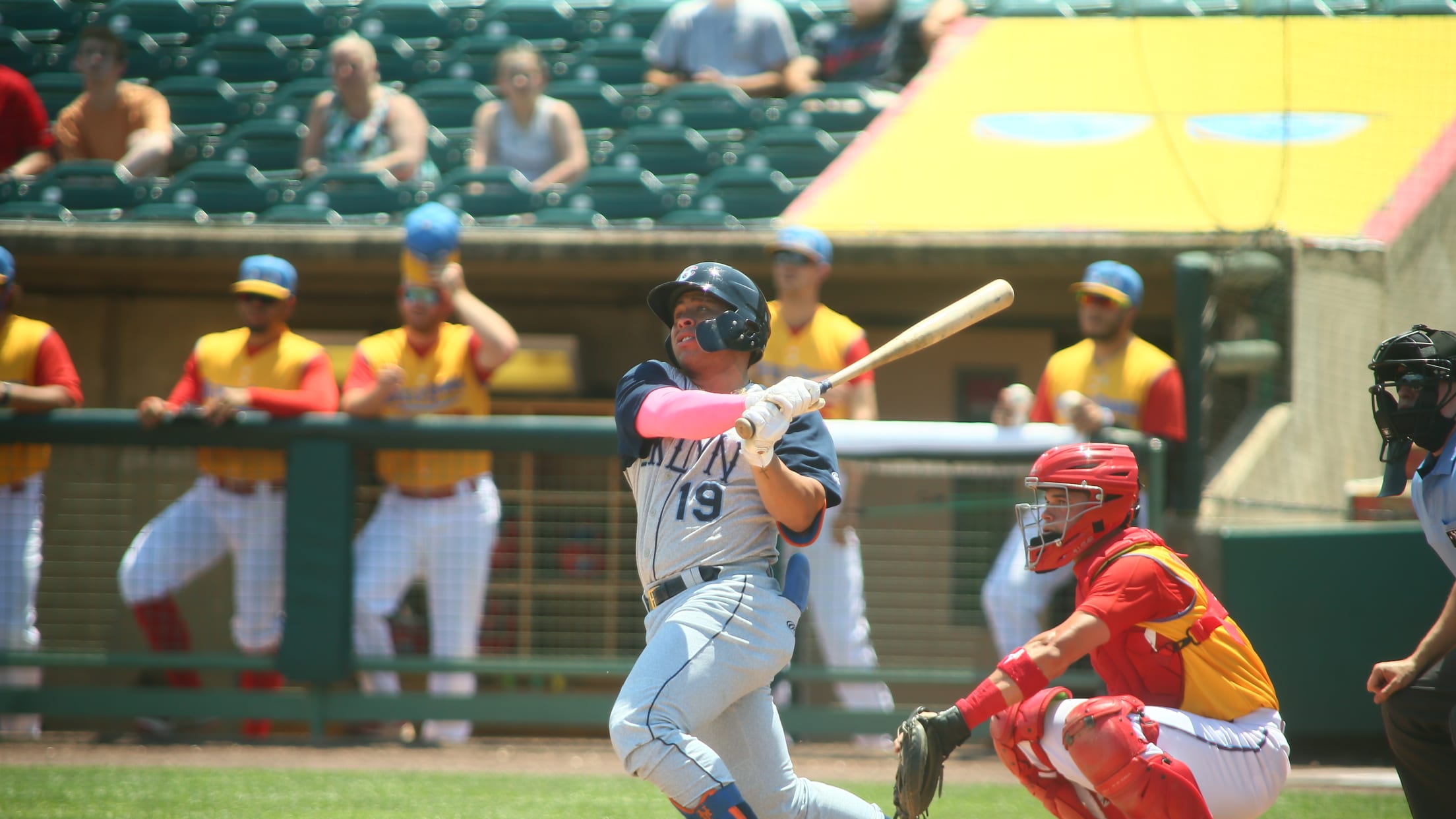 Prospects Pop, But so do 'Claws 11-6 Baty finishes series with a bang, Alvarez drives in four *Win: Lackney (1-0) | Loss: Butto (1-2) Cyclones HR: Baty (4) Attendance: 2,043 *Box Score I Play-by-Play LAKEWOOD, NJ (June 6, 2021) – Behind five home runs, the Jersey Shore BlueClaws toppled the
Prospects Pop, But so do 'Claws 11-6
Baty finishes series with a bang, Alvarez drives in four
Win: Lackney (1-0) | Loss: Butto (1-2)
Cyclones HR: Baty (4)
Attendance: 2,043
**Box Score** I Play-by-Play
LAKEWOOD, NJ (June 6, 2021) – Behind five home runs, the Jersey Shore BlueClaws toppled the Brooklyn Cyclones, the High-A affiliate of the New York Mets, 11-6 Sunday afternoon in 97-degree weather at FirstEnergy Park to win the series four games to two.
BIG MOMENTS
Trailing 3-1 in the third, the BlueClaws slammed three home runs against Brooklyn starter Jose Butto. Jose Tortolero, Logan O'Hoppe, and Jhailyn Ortiz each launched solo shots to take a 4-3 lead. Later in the eighth inning against Andrew Edwards, Nate Fassnacht capped the big day with a two-run home run.
The Cyclones jumped out to a 3-0 lead in the first inning, running Jersey Shore starter Jonathan Hughes from the game after just 2/3 of an inning. Francisco Alvarez ripped a two-run double to left field to make it 3-0 Cyclones. Alvarez added two more RBIs in the top of the sixth, ripping a single up the middle to cut the Brooklyn deficit to 6-5.
Brett Baty ripped a two-out solo home run to right field in the top of the eighth inning, bringing Brooklyn within three, 9-6.
KEY CYCLONES PERFORMERS GAME ONE
Francisco Alvarez: 3-4, two doubles, four RBI, walk
Brett Baty: 1-3, home run, RBI, two runs, two walks
Antoine Duplantis: 2-5, run
Ronny Mauricio: 1-5, double
NEWS AND NOTES
Brett Baty finished his week in Jersey Shore with two doubles, four home runs, and 10 RBIs in six games. The lefty swinger finished 11-21 (.524).
Jose Butto became the second Cyclones pitcher this week to allow four home runs in a game, joining Jaison Vilera who allowed four on Friday night.
Brooklyn bats homered 11 times in the series, while the pitching staff surrendered 13 long balls.
WHAT'S NEXT
Cyclones vs. Hudson Valley, Tuesday, 6:30 p.m. - Maimonides ParkWatch: MiLB.TV** Audio:** Brooklyn Cyclones Radio Network