Asheville's Santana Homers Twice, BKLYN Falls 11-4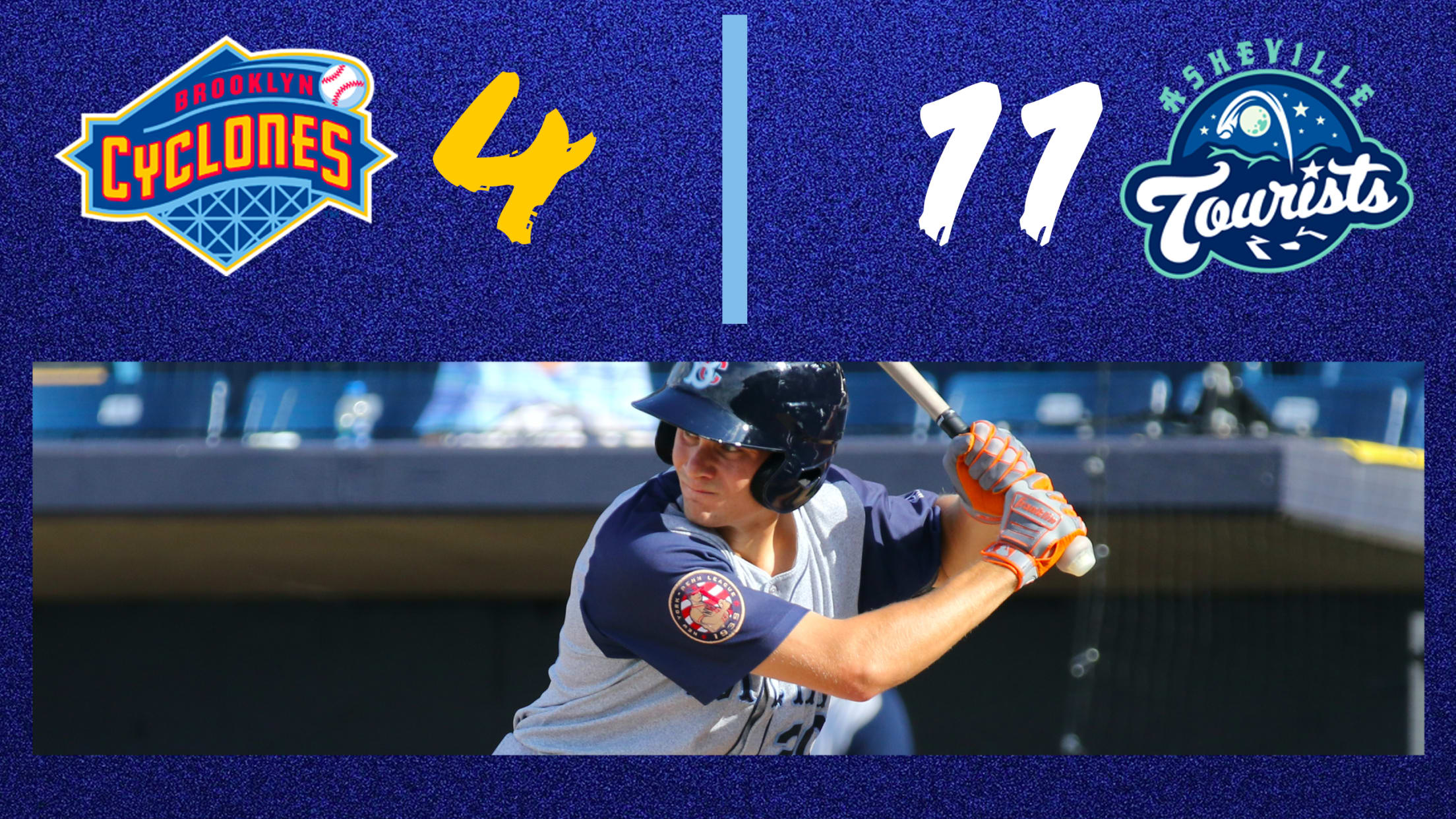 W: Ruppenthal (1-0) | L: Rojas (0-1) Brooklyn HR: Duplantis (1) Attendance: 1,200 ASHEVILLE, NC (May 6, 2021) – Asheville's Luis Santana clobbered a pair of home runs, leading a 11-hit offensive attack to a 11-4 victory over the Brooklyn Cyclones, the High-A affiliate of the New York Mets, Thursday
W: Ruppenthal (1-0) | L: Rojas (0-1)
Brooklyn HR: Duplantis (1)
Attendance: 1,200
ASHEVILLE, NC (May 6, 2021) – Asheville's Luis Santana clobbered a pair of home runs, leading a 11-hit offensive attack to a 11-4 victory over the Brooklyn Cyclones, the High-A affiliate of the New York Mets, Thursday night in game three of a six-game set at McCormick Field.
BIG MOMENTS
Former Mets prospect Luis Santana slammed a three-run home run in the first inning and a two-run shot in the fourth to push the Asheville lead to 6-1. Part of the trade with Houston that sent J.D. Davis to the Mets in 2019, Santana also added a double to finish 3-5 with five RBIs.
Trailing 8-1 in the fifth, Cyclones outfielder Antoine Duplantis launched his first career home run, a solo shot, to cut into the Tourists lead.
Hayden Senger doubled and scored twice, scoring on Joe Genord's RBI groundout in the second and Matt Winaker's run-scoring single in the sixth.
KEY CYCLONES PERFORMERS
Antoine Duplantis: 1-4, home run, RBI, run
Hayden Senger: 2-4, two doubles, two runs
Bretty Baty: 2-3, two doubles, RBI, walk
Michel Otanez: 1.0 IP, 3 K
NEWS AND NOTES
The Cyclones have homered in three straight games to start the season, collecting long balls from Antoine Duplantis, Luke Ritter, and Hayden Senger.
Brooklyn starter Oscar Rojas made his Brooklyn debut, pitching for the first time since 2018 with the Kingsport Mets. The Mexican right-hander missed 2019 due to injury.
The Cyclones went just 2-7 with runners in scoring position Thursday night and are now 5-28, hitting .179 over the first three games of the series.
WHAT'S NEXT
Cyclones at Asheville, Friday, 6:35 p.m.
Probables: RHP Jaison Vilera (first start) vs. RHP Tyler Brown (first start)
Audio: MiLB First Pitch App