Friday Fill 'Er Up Flash Sale - $5 Tickets for Tuesday & Wednesday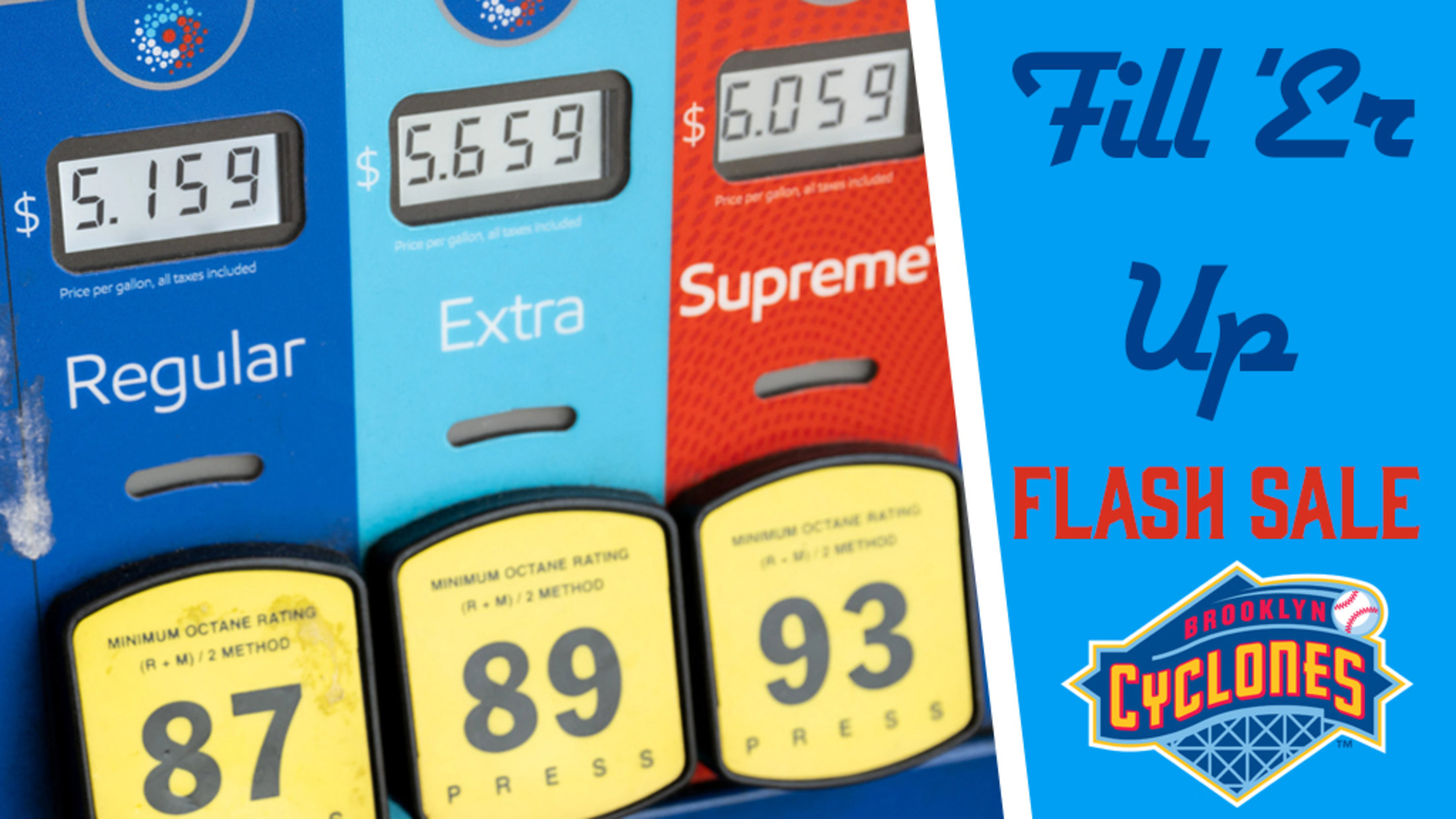 To Purchase Tickets for TUESDAY -- Click Here
To Purchase Tickets for WEDNESDAY -- Click Here With gas prices climbing to over $5 a gallon, we thought everyone could use a price DROP for a change. Starting Friday, June 17th at 10 AM we are offering special $5
With gas prices climbing to over $5 a gallon, we thought everyone could use a price DROP for a change. Starting Friday, June 17th at 10 AM we are offering special $5 Box Seats for Tuesday & Wednesday games. That's 50% off normal pricing.
PLUS on Tuesday we'll be offering two tacos for $5 and on Wednesday it will be Buy One Get One Free Hot Dogs for even MORE savings.
You can stay close to home - maybe even take the Subway or ride your bike to Coney Island - and an enjoy a night of $5 fun.
There are only 555 tickets available at the $5 price point, so don't wait. Use code GAS in the coupon code field or click the links above. Offer expires Monday, June 20th at 10 AM or when tickets are no longer available.