Homerun for Hunger | 8/1
Drive-thru donations at Veterans Memorial Stadium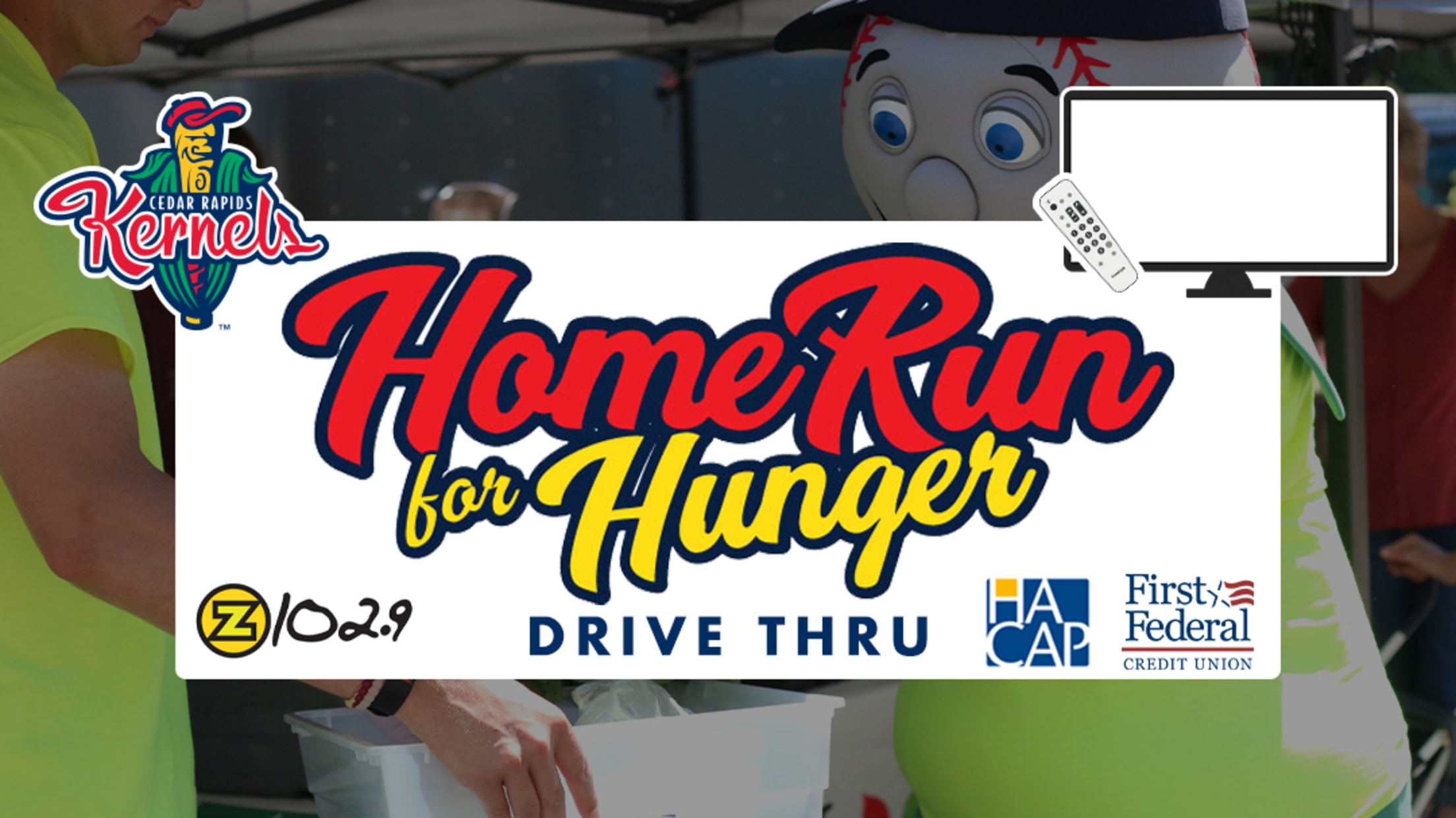 CEDAR RAPIDS, IA - On Saturday, August 1st from 10 am- 12 pm First Federal Credit Union, Z102.9, and the Kernels will be collecting food for the HACAP Food Reservoir in the Kernels parking lot. Please enter the parking lot from Veterans Memorial Drive, off Rockford Rd. and watch for
CEDAR RAPIDS, IA - On Saturday, August 1st from 10 am- 12 pm First Federal Credit Union, Z102.9, and the Kernels will be collecting food for the HACAP Food Reservoir in the Kernels parking lot. Please enter the parking lot from Veterans Memorial Drive, off Rockford Rd. and watch for volunteers in bright yellow shirts to guide you (see the map below).
ITEMS TO BRING | high protein food (peanut butter, canned meat), canned fruits & vegetables, non-perishable foods
WHEN | Saturday, August 1st | 10:00 am - 12:00 pm
WHERE | Veterans Memorial Stadium, upper parking lot
PLEASE NO | glass, fresh food, or unpackaged food
DONATE AND YOU COULD WIN A 50'' TV
Help those in our community who are hungry by making a donation. When you make a donation, you will get a FREE raffle ticket for a chance to win a 50'' TV from First Federal Credit Union.