Nick Adenhart Scholarship 2021
Application Deadline: 4/9/21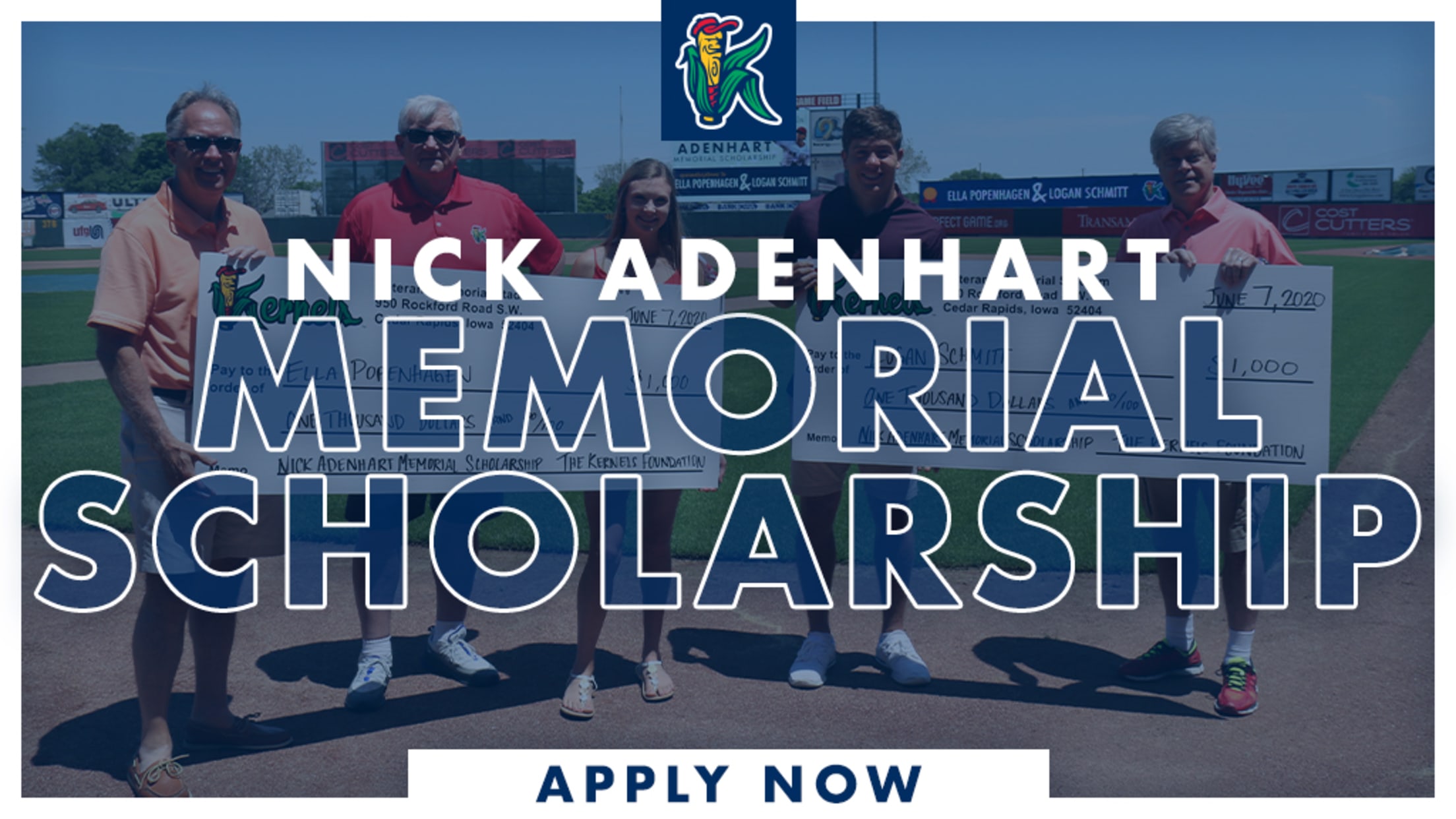 CEDAR RAPIDS, IA - The application deadline for the ninth annual Nick Adenhart Memorial Scholarship, administered by the Kernels Foundation, is Friday, April 9th. Nick Adenhart was a bright young pitcher who played for the Cedar Rapids Kernels in 2006, and he was a rising star in the Los Angeles
CEDAR RAPIDS, IA - The application deadline for the ninth annual Nick Adenhart Memorial Scholarship, administered by the Kernels Foundation, is Friday, April 9th.
Nick Adenhart was a bright young pitcher who played for the Cedar Rapids Kernels in 2006, and he was a rising star in the Los Angeles Angels of Anaheim organization. Only hours after Nick's 2009 season debut on the mound for the Angels, Nick was tragically killed by a drunk driver on April 9, 2009 at age 22.
Nick's family would like to honor him by awarding two $1,000 scholarships in his memory. The Kernels Foundation is privileged to administer the scholarships on behalf of Nick's family.
Applicants must be a graduating high school senior from an area high school and attend a two or four-year accredited college or university and take 12 or more hours per semester. The applicant must have played an organized sport in the last two years, must be a great teammate, must demonstrate hard work and determination, and must have a clear vision of their career goal.
With the closure of Veterans Memorial Stadium due to the COVID-19 pandemic, scholarships can be submitted one of two ways:
ATTN: Nick Adenhart Memorial Scholarship
Cedar Rapids Kernels
PO Box 2001
Cedar Rapids, Iowa 52406-2001
OR
Via email to [email protected]
For questions, please contact:
Doug Nelson, Chief Executive Officer Cedar Rapids Kernels
319-896-7614 [email protected]
Scholarship applications may be downloaded online, just click here.