Dragons Baseball Camps Set for This Summer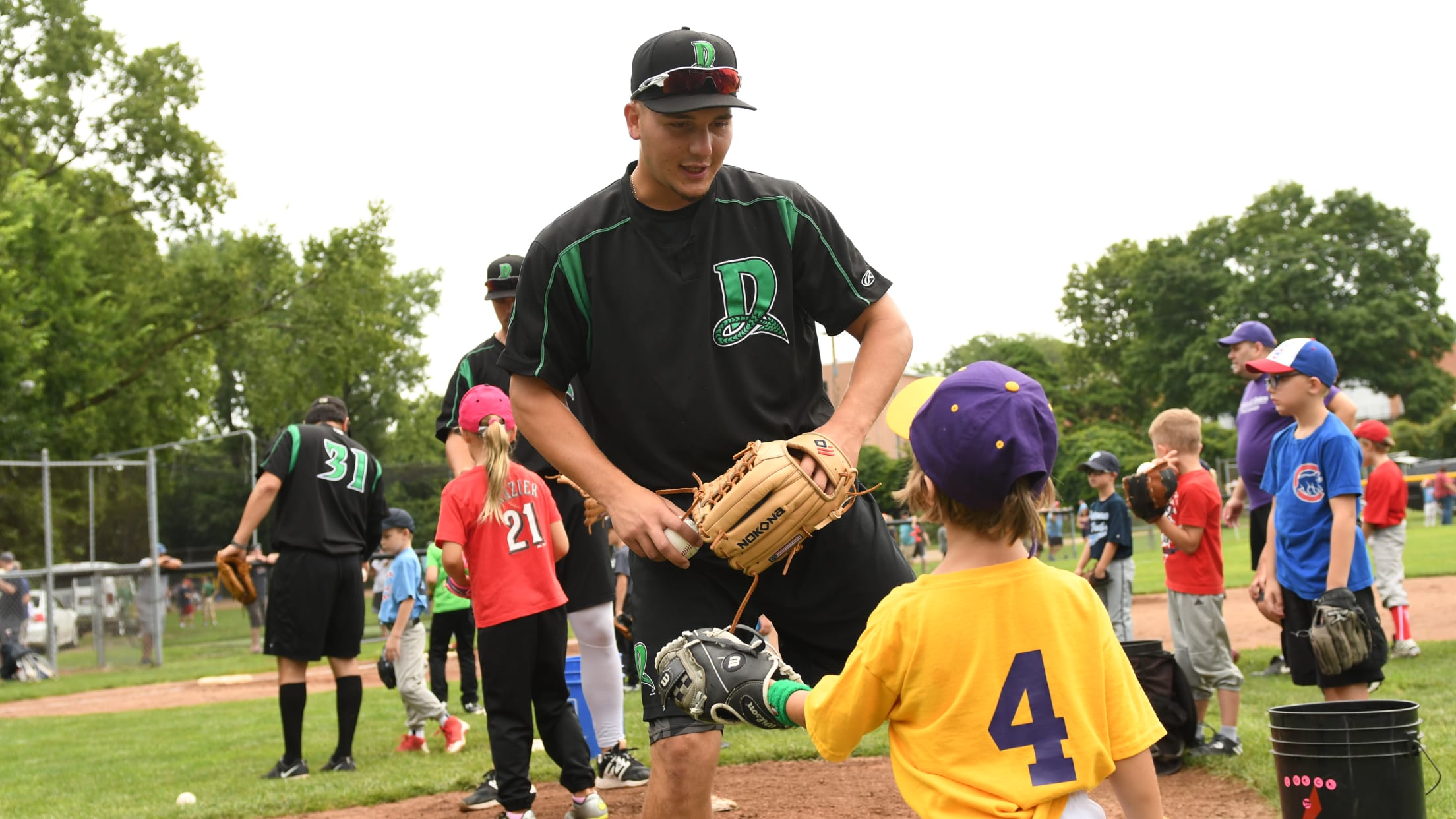 DAYTON, OHIO - The Dayton Dragons and IGS Energy continue their partnership to enhance the youth baseball experience all over the Dayton area in 2018. The Little Big Leagues program has been an integral part of connecting Dragons players with aspiring young baseball players over the years, and this program
DAYTON, OHIO - The Dayton Dragons and IGS Energy continue their partnership to enhance the youth baseball experience all over the Dayton area in 2018. The Little Big Leagues program has been an integral part of connecting Dragons players with aspiring young baseball players over the years, and this program expands out into the community as well.
This summer, the Dragons will host two baseball camps at Fifth Third Field as part of the Little Big Leagues program, presented by IGS Energy. The camps run for two days each from 9 AM to 1 PM each day. Participants will learn baseball fundamentals from Dragons players and coaches. The experience includes player autographs, a Dragons shirt, Dragons hat, certificate of participation, a gift from IGS Energy, and four tickets to a future Dragons home game.
The dates for the camps are June 25 and 26 as well as July 30 and 31. Any youth baseball or softball player ages 7 through 14 is eligible to participate in the two-day camp. The cost is $90 for the two-days and lunch will be provided at the ballpark on the second day of the camp.
For more information on how little league teams and players can get involved in the Dragons "Little Big Leagues" program, presented by IGS Energy, contact the Dragons group sales department at (937) 228-2287, email [email protected], or visit www.daytondragons.com/IGS.
About IGS
IGS is a leading provider of retail energy supply, home services products, distributed generation such as solar and combined heat and power as well as compressed natural gas services. With over 25 years of experience, the company leverages extensive in-house expertise to bring innovation to the energy industry. By embracing new technologies, supporting alternative energy resources, and encouraging energy independence, IGS is inspiring homeowners, businesses, and communities to make smart energy decisions. The company also has a community investment program which provides employees with opportunities to get involved with and give to causes that are meaningful to the company and to them personally.
###