National Anthem Auditions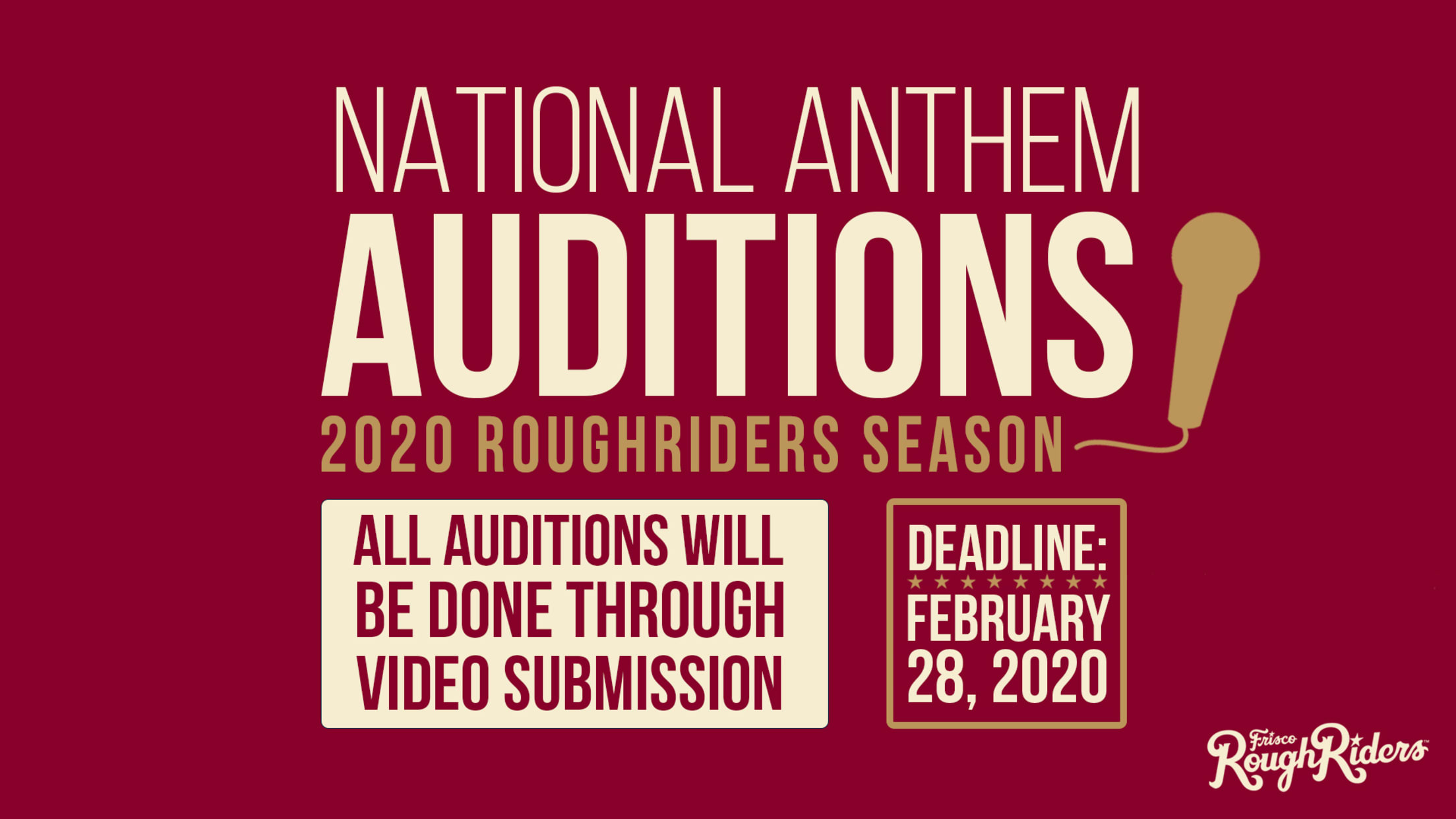 Please complete the form below to be considered for a National Anthem date during the RoughRiders 2020 season.

All performances must be a cappella or instrumental and MUST be under 90 seconds in length.

All applicants will be notified of their status in March. Please no phone calls or e-mails.