Drive and GreenJackets Suspended on Sunday
Game will be resumed on Tuesday, May 29th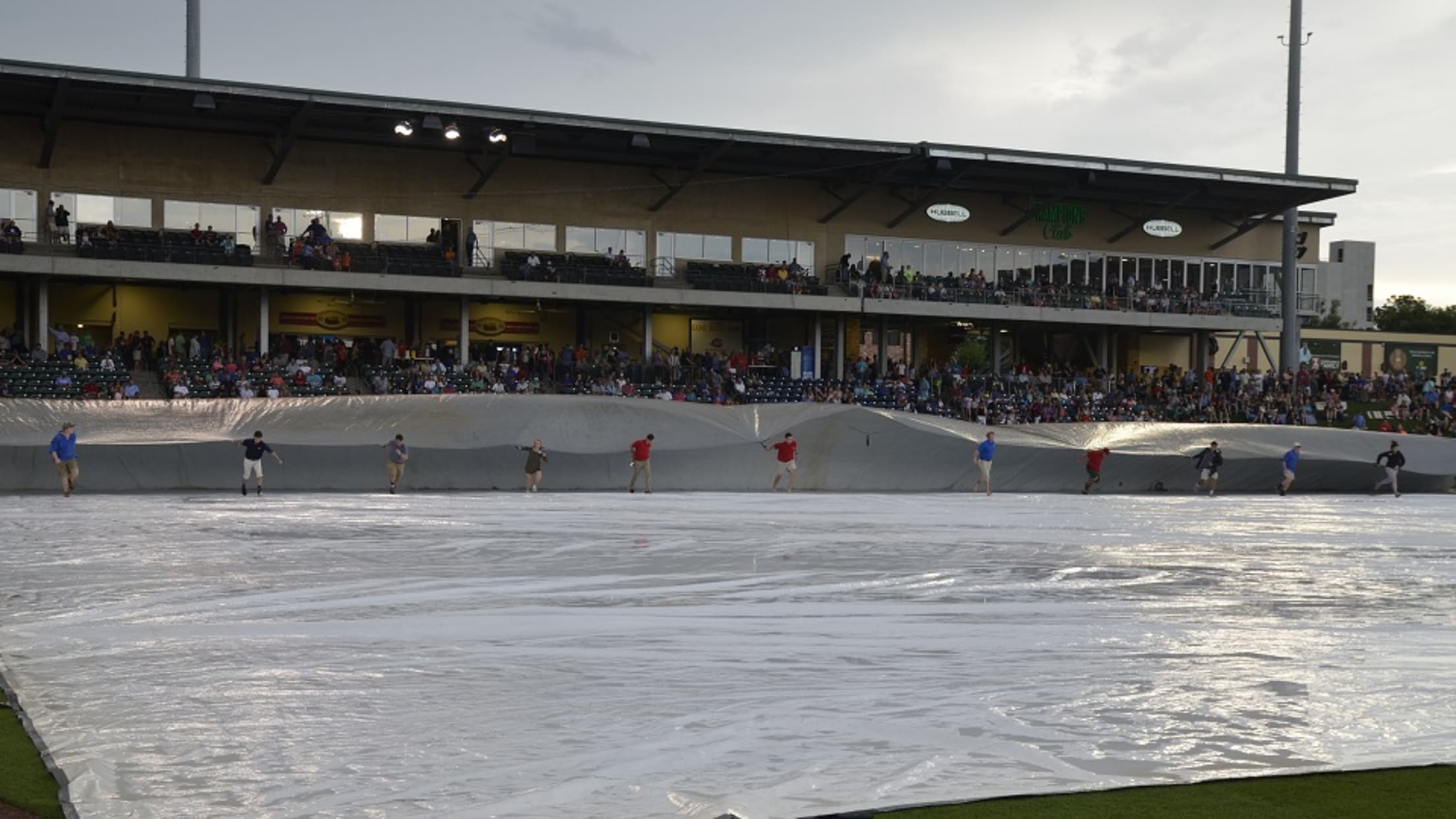 (Mike Burton)
Greenville, SC - Due to inclement weather at Fluor Field, Sunday's game between the Greenville Drive and Augusta GreenJackets has been suspended in the bottom of the second inning with the score tied at 1-1.The game will be resumed at Fluor Field on Tuesday, May 29th at 4:30 PM, with
Greenville, SC - Due to inclement weather at Fluor Field, Sunday's game between the Greenville Drive and Augusta GreenJackets has been suspended in the bottom of the second inning with the score tied at 1-1.
The game will be resumed at Fluor Field on Tuesday, May 29th at 4:30 PM, with nine innings scheduled. The regularly scheduled game on the 29th will still be played at approximately 7:05 PM, but it will be a seven inning game.
Because Sunday's game was not an official game, fans with tickets to the game can exchange them for tickets to any remaining Drive home game in 2018, subject to availability. Any fans who already have tickets for May 29th can use them for both games.
The Drive plated their run in the bottom of the first on a pair of Augusta errors, while a GreenJackets solo homer in the top of the second inning tied the game at one.
From here, the Drive will hit the road to begin a four-game series on Monday against the Asheville Tourists, an affiliate of the Colorado Rockies, at 7:05 PM. Right-hander Hildemaro Requena will take the mound for the Drive, and the Tourists will start right-hander Will Gaddis (2-1, 5.97), who was selected by the Rockies in the third round from Furman University last summer.
Greenville Drive