Military Appreciation Day is Sunday, July 7th
First pitch at 3:05 PM; Don't miss special recognitions throughout the day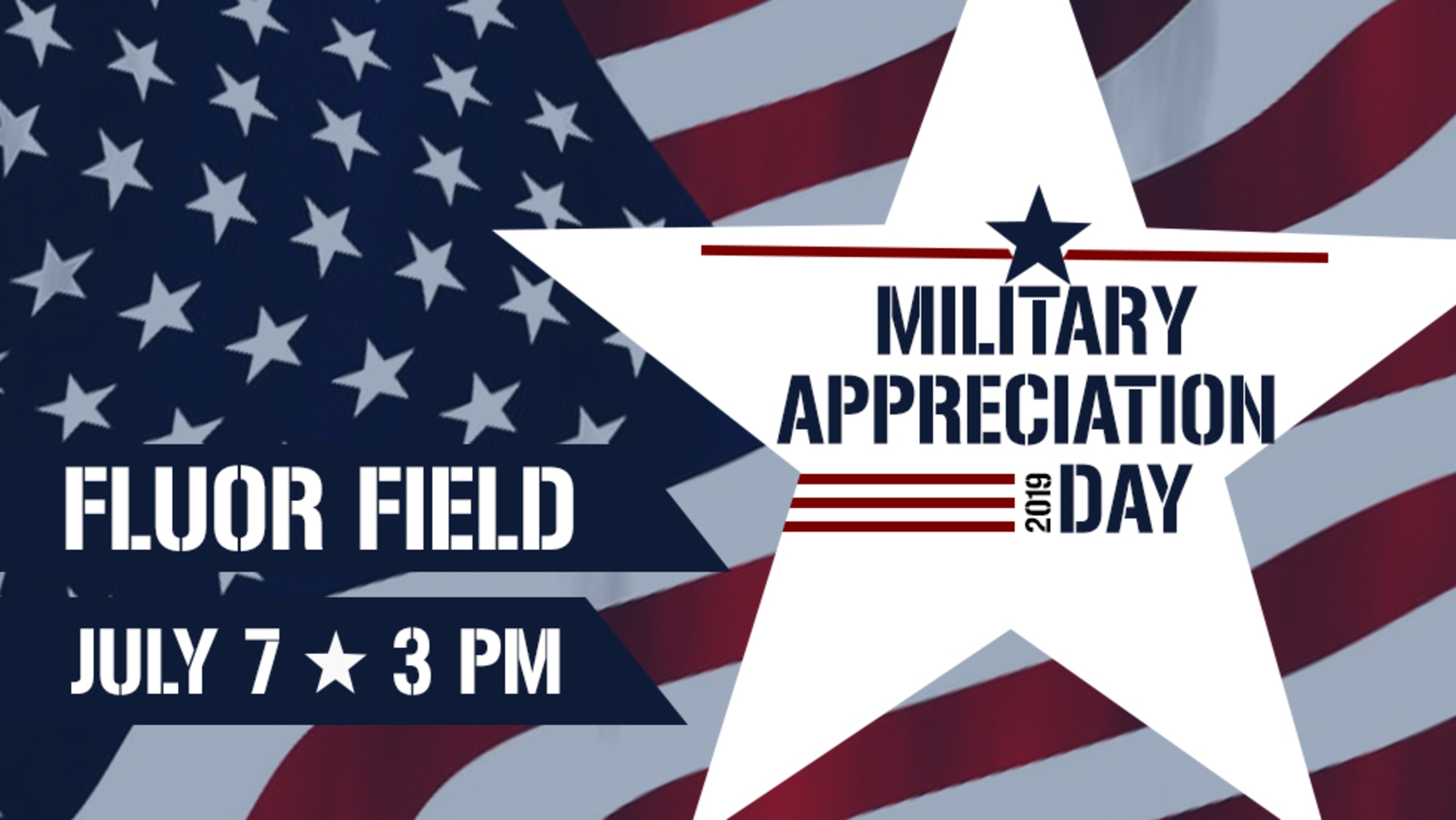 CLICK HERE TO PURCHASE TICKETS FOR MILITARY APPRECIATION DAYThe Drive will celebrate Military Appreciation Day on Sunday, July 7th at Fluor Field. The game against the Charleston RiverDogs will begin at 3:05 PM, with gates opening at 2 PM, and the Drive are honored to recognize the brave men and
CLICK HERE TO PURCHASE TICKETS FOR MILITARY APPRECIATION DAY
The Drive will celebrate Military Appreciation Day on Sunday, July 7th at Fluor Field. The game against the Charleston RiverDogs will begin at 3:05 PM, with gates opening at 2 PM, and the Drive are honored to recognize the brave men and women who have served, or continue to serve, our country as part of this special day.
Throughout the evening, the Drive will team up with Upstate Warrior Solutions, a nonprofit that assists warriors with future opportunities and encourages the community to embrace them as neighbors and friends. Prior to the game, the Drive will have a special military vehicle display on Field Street for kids to take pictures with.
The military celebrations will also begin before the game with a special performance from the Ft. Jackson Marching Band and a flyover of Vintage Warbirds Aircrafts. During the game, we'll be featuring special moments such as a 75th anniversary of D-Day, a Purple Heart recognition, and special jump by the US Army Special Forces Parachute Jump Team and more!
Each Veteran or Active Military member will also receive their first beer (or other beverage) free, courtesy of the Drive! Make sure to check in at the tables located near each gate with your Military ID to receive your voucher valid for any beverage at either concession stand (7th Inning Stretch or Splendid Splinter) or the Budweiser beer carts on the concourse.
Don't miss this special celebration of the military at Fluor Field on July 7th! Tickets are available now at the Main Street Box Office, by calling (864) 240-4528 or by CLICKING HERE