Drive Introduces Mug Club Membership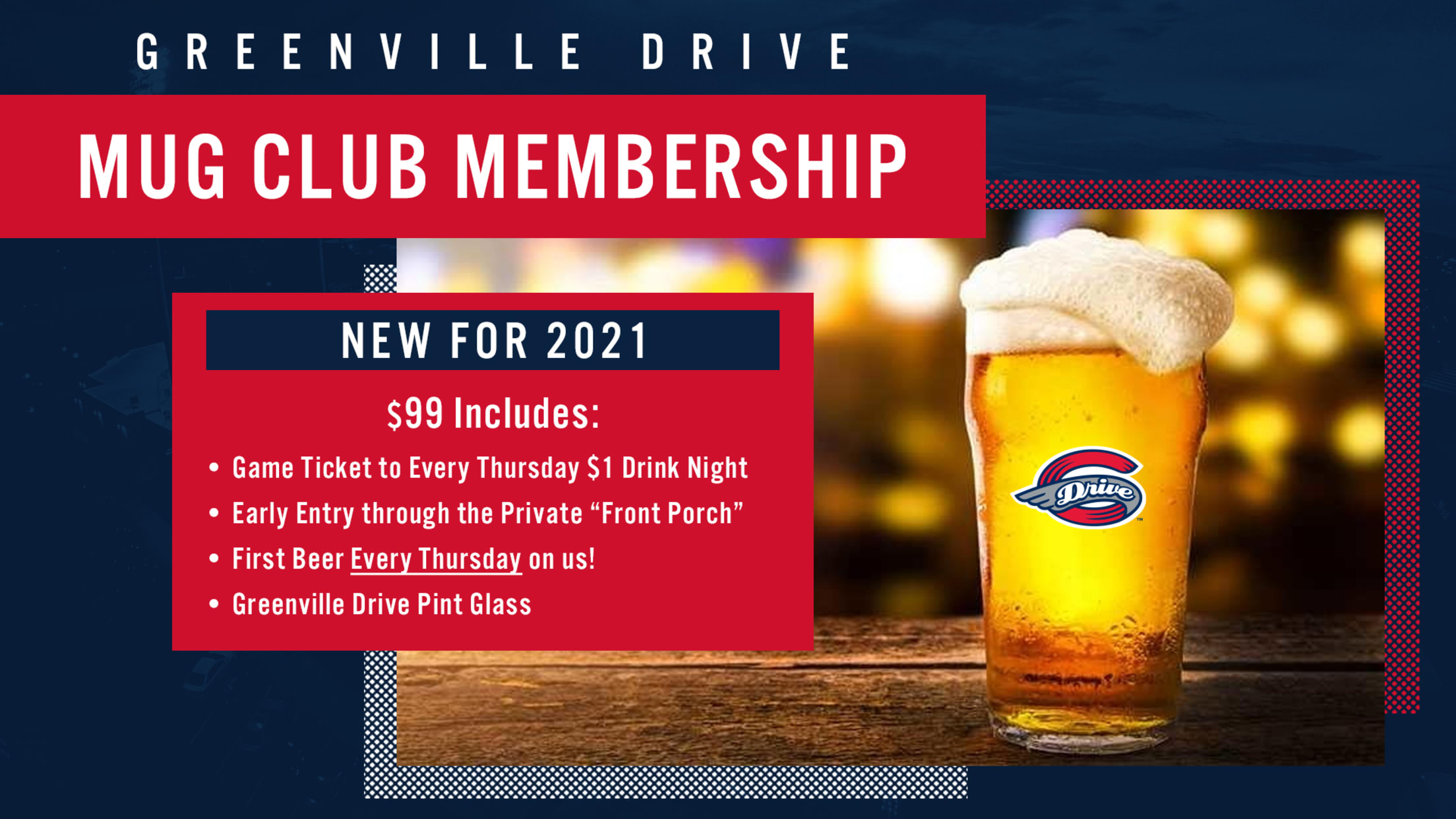 As the Greenville Drive continue aggressively preparing for the return of baseball in a few short months, we're rolling out another new experience package brand new for 2021 – the Greenville Drive's Mug Club Membership! This brand new, highly unique membership experience will guarantee you access to every Thursday night
As the Greenville Drive continue aggressively preparing for the return of baseball in a few short months, we're rolling out another new experience package brand new for 2021 – the Greenville Drive's Mug Club Membership!
This brand new, highly unique membership experience will guarantee you access to every Thursday night game at Fluor Field, which is always one of the most popular nights of the week at the ballpark! What's more, when you get to the ballpark, you'll enjoy your first beer compliments of the Drive!
Your Mug Club membership also comes with additional, highly sought after amenities including VIP ballpark entry through the Front Porch as well as a commemorative Greenville Drive pint glass.
We do anticipate some level of capacity restrictions to begin the season, and a Ticket Package is the only way to guarantee Fluor Field access. The Mug Club memberships are just $99 for the 2021 Greenville Drive season, a terrific total value that provides an experience never before offered at Fluor Field.
Click here to get your membership!