Opening Night at Fluor Field Headlined by Record Attendance and Pedroia's Appearance
Dustin Pedroia records two hits in a Drive defeat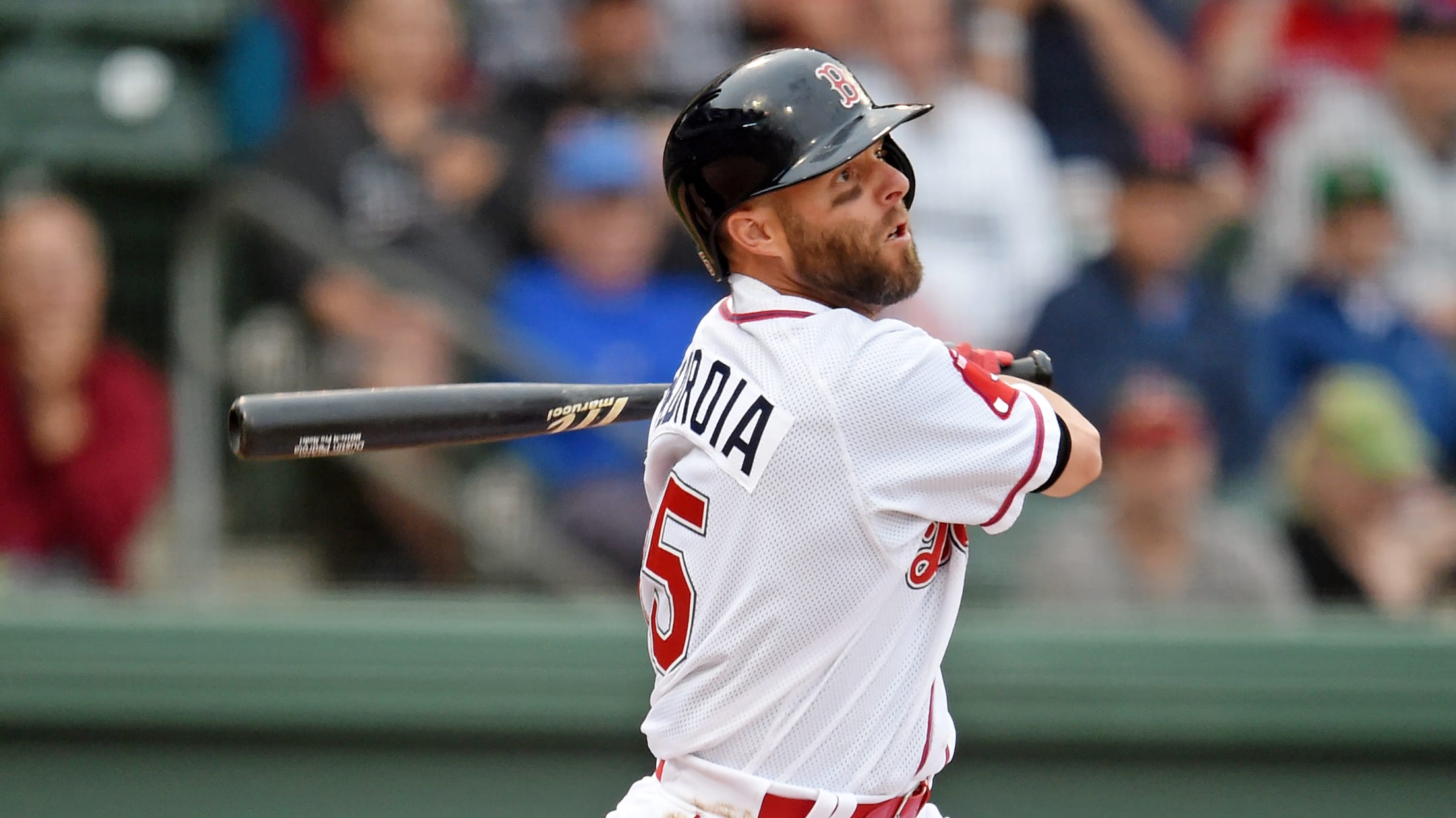 (GWINN DAVIS / GREENVILLE DRIVE )
Greenville, SC - Opening Night presented by TD Bank brought 7,551 fans through the Fluor Field gates, which set a new attendance record in the stadium's 14-year history. Also highlighting the proceedings was the first game by Red Sox second baseman Dustin Pedroia in his major league rehab assignment, and
Greenville, SC - Opening Night presented by TD Bank brought 7,551 fans through the Fluor Field gates, which set a new attendance record in the stadium's 14-year history. Also highlighting the proceedings was the first game by Red Sox second baseman Dustin Pedroia in his major league rehab assignment, and Pedroia reached base three times with two hits and a walk on Thursday night.
The only thing missing from the great atmosphere at Fluor Field was a Greenville Drive victory, as the West Virginia Power broke a scoreless tie in the top of the 10th inning to win the season opener 1-0.
Pedroia was scheduled to play nine innings on Thursday night, and he exited the game in the 10th inning with no injury related issues. He lined out to right field in his first at-bat in the first inning before singling to right in the fourth, drawing a walk in the sixth and lining a double to left in the eighth.
"It was a lot of fun," Pedroia said to reporters following Thursday's game. "This is a great atmosphere here. I mean these guys are lucky. The stadium is unbelievable. The fans are great. The playing surface is awesome. You couldn't ask for more out of a minor league affiliate. This is a pretty special place for these guys, so it was a great experience to be out there.
The record attendance broke the previous Fluor Field record of 7,460, which was set during the Reedy River Rivalry between Clemson and South Carolina on March 4th, 2017. The previous record for a Drive game in Downtown Greenville was 7,415, set on June 15th, 2017 against the Columbia Fireflies.
The pitching was another story of Thursday's game at Fluor Field, as the teams traded zeroes for nine innings. Alex Scherff drew the Opening Night start in his return to Greenville in 2019, and he held the Power (1-0) to just two hits over five innings while striking out four.
On the other side, Logan Gilbert, a first-round pick by Seattle out of Stetson in 2018, held the Drive (0-1) scoreless over four innings in his professional debut with five strikeouts.
Hunter Haworth (0-1) followed Scherff with four scoreless innings of his own before the Power struck for the game's only run in extras. With a runner beginning the 10th on second base, Jake Anchia dropped a fly ball into shallow left for an RBI single.
The Drive got the tying run to third base in the bottom of the 10th inning, but Devin Sweet (1-0) recorded a strikeout to end the game.
Pedroia recorded two of the Drive's four hits on the night, while Devlin Granberg and Jordan Wren each recorded a single.
Game two of the four-game series at Fluor Field begins at 7:05 on Friday night. Right-hander Thaddeus Ward, a 5th round selection by the Red Sox out of UCF, takes the ball for the Drive, and he will be opposed by Power right-hander Clay Chandler.
Greenville Drive