Staff Highlight: Bryan Spisak, Director of Business Systems & Talent
Spisak's efforts help grow the next generation of young professionals in sports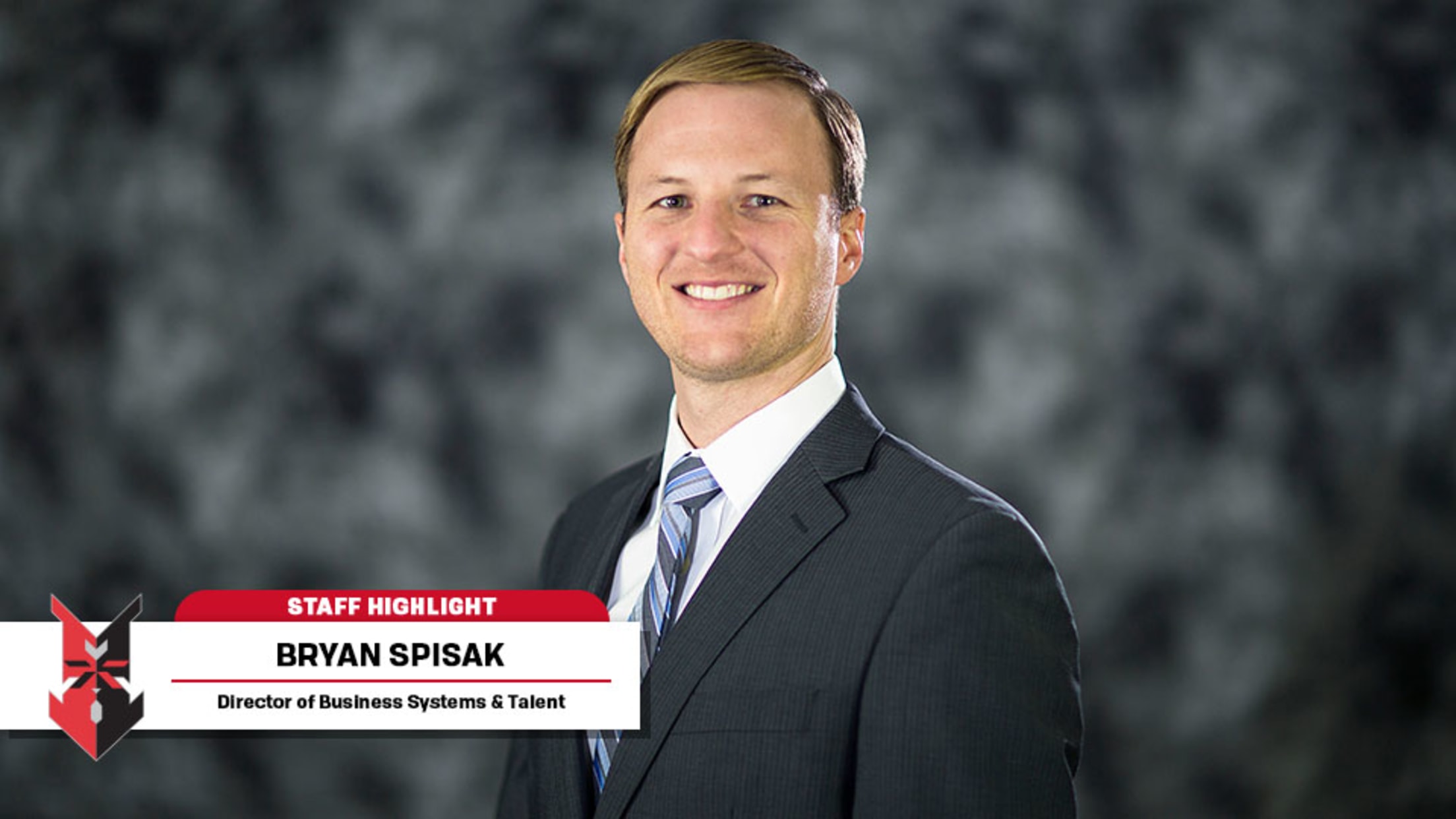 About 62 miles northeast of Indianapolis sits Muncie, Ind., where Bryan Spisak's career in sports began.
About 62 miles northeast of Indianapolis sits Muncie, Ind., where Bryan Spisak's career in sports began.
As a student at Ball State University, he served in multiple roles that were a testament to his love for sports. He was both a football and baseball assistant coach at Muncie Central High School and worked in the Ball State Ticket Office. He then graduated in 2007 with a bachelor's degree in sport administration and a minor in marketing.
One ticket experience led to another, and in 2007 he served as a ticket services assistant for the Indians. From there, he was promoted to ticket services manager and then senior ticket services manager and internship coordinator.
Now, in his 14th year with the Indians and his first as the Director of Business Systems & Talent, Spisak plays an influential role in preserving what he thinks makes the Indianapolis Indians so special.
What has made you stay with the Indians for so long?
It's a combination of three things. The people I see on a day-to-day basis are what makes this a great organization to work for. It's clear the Indians hold a valuable reputation in the community, and we have the opportunity to make an impact. Lastly, the leadership team here encourages every employee to pursue their interests and use their individual strengths.
What are you most proud of during your time with the Indians?
I am most proud when I see young professionals who have gone through our internship program become assets either to the Indians or another organization. Usually they come to us with some job experience already, but our internship is really the first immersive full-time opportunity they've had. To see them grow and use this experience later in their career, it's awesome.
What has the transition from your role as Senior Ticket Services Manager to Director of Business Systems & Talent been like?
It's been fun. Sometimes I have to catch myself from going back to tickets and lending my advice there, but this new role has been full of learning opportunities and improving every day.
How do you overcome professional challenges?
Challenges happen daily, I've learned to lean on what I know and the people and resources around me. There are tons of problems, but there are always solutions.
What is your favorite part of working at the ballpark during Indians games?
It changes every year as I get older, but the one constant is that Victory Field is a gathering place. There are people I went to high school with that I normally wouldn't see every year if I didn't have this job, but instead I get to reunite with friends and family through spending time at the ballpark.
What do you do in your free time?
I spend a lot of time with my wife, Ty, and our dog, Bonnie. I like to play basketball and spend time checking out the restaurants in my neighborhood and around downtown.
Where are your favorite places to eat?
Livery and MashCraft Brewing are probably two of my favorite spots for food and drinks in the area.