Staff Highlight: Sarah Haynes, Business Operations Manager
Haynes enters her 10th year with the Indians this spring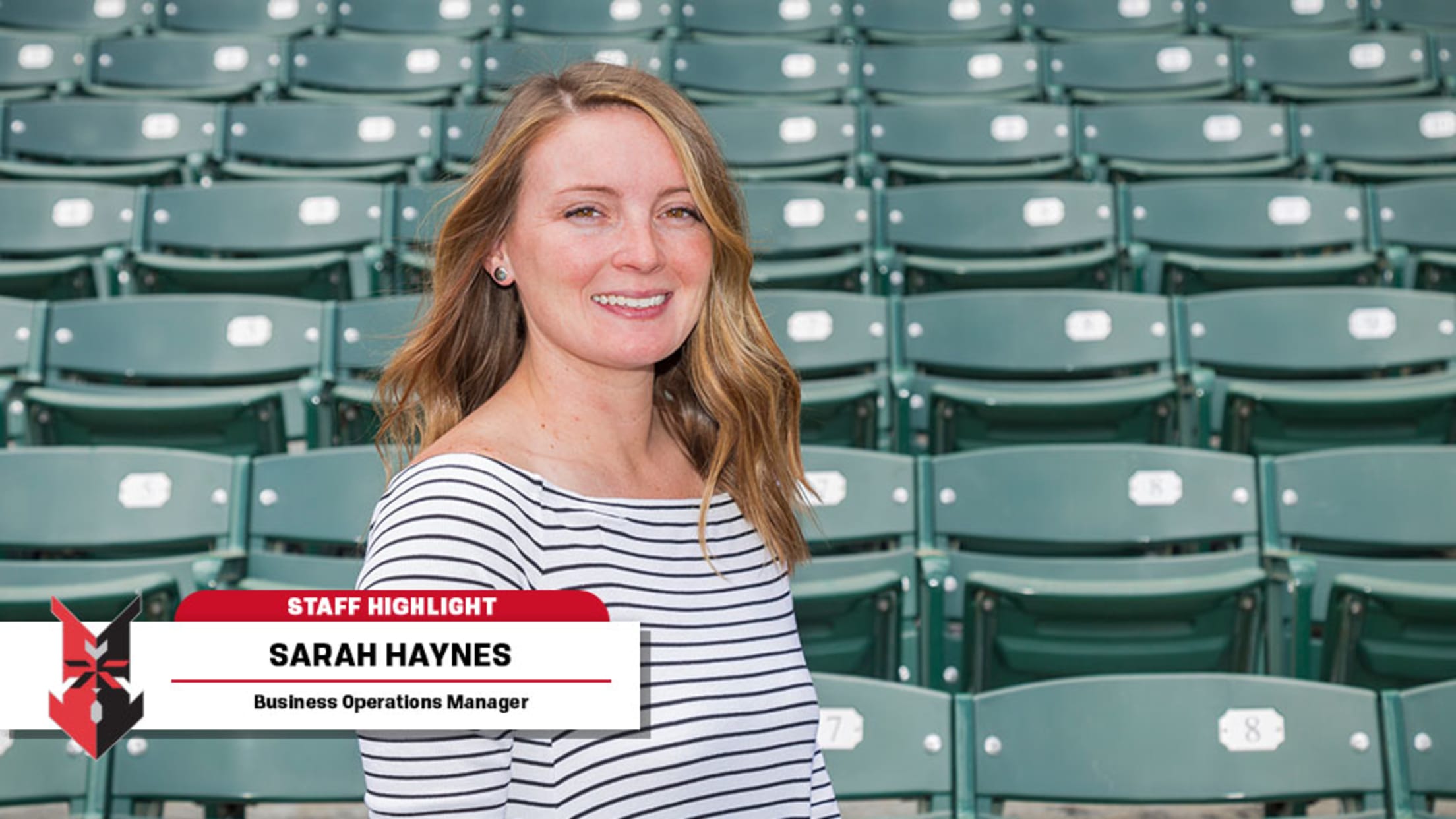 When an opportunity presents itself, Sarah Haynes isn't afraid to jump and learn. A semi-veteran on the staff and newly acclaimed mother, Haynes enjoys how every day at Victory Field is different and thrives when given new challenges. Her proactiveness and can-do attitude to grow within the Indians organization has
When an opportunity presents itself, Sarah Haynes isn't afraid to jump and learn. A semi-veteran on the staff and newly acclaimed mother, Haynes enjoys how every day at Victory Field is different and thrives when given new challenges. Her proactiveness and can-do attitude to grow within the Indians organization has her leading the business operations department as she enters her 10th year.
Haynes was raised in Connersville, Ind. and graduated from Connersville High School in 2008. From there, she attended Manchester College (currently Manchester University) and earned her bachelor's degree in sport management in 2012. While at Manchester, she worked at the Strauss-Peabody Aquatic and Fitness Center as its facility management intern. She also worked as a bank teller in Connersville over summer and holiday breaks before joining the Indians in 2012 as administrative assistant. With the Indians, she ascended into roles as premium services and events coordinator and business operations coordinator before securing her current title as business operations manager in January 2020.
What are you most proud of in your time with the Indians?
Continuing to learn each day over the last 10 months despite unforeseen circumstances, from going through a pandemic to losing my mentor, closest colleague and friend, Brad.
You worked closely with Indianapolis Indians Senior Director of Business Operations, Brad Morris, who passed away in April 2020. Describe your experiences working with Brad.
He was who I interviewed with for my first role with the organization, and I reported to him initially until Julie Rumschlag returned from maternity leave. He was full of so much knowledge and had an answer for every question. After working in premium services and events for three years, I jumped back to the business operations department. He was an incredible person, and I'm very lucky to have worked so closely with him. He left big shoes to fill.
What is your favorite memory at Victory Field?
I didn't work games when I first started with the Indians, so when I worked my first Opening Night in 2013, it was a memorable experience to feel that rush of excitement. All the preparation that goes into a season opener and full season of home games was coming to life. When I worked in events, being in an empty ballpark in the early morning to watch sunrise was surreal, too.
If you were going to attend an Indians game as a fan, where are you sitting and why?
First and foremost, I would buy tickets to the new Elements Financial Club to experience what that space has to offer. Otherwise, I'd grab an aisle seat about halfway up in Section 106/107 – easy access to concessions and a beer.
Who is your hero?
It is hard to pick just one when there are so many influential people, especially in today's world. But for me, it's my parents. They did everything they could to provide my brother and me better lives as children and now adults. Both have such great qualities that have helped shape the person I am today.
Which is more challenging? Working a full summer of Indians games at Victory Field or waking up at 3 AM to your crying 1-month-old girl, Lucy.
Tough question because I like my sleep! I'd say working 70 home games in the summer will be harder because that's 70 days where I'll spend time away from Lucy.