Tenth-Inning Miscues Tie Series At Two
Wild pitch, passed ball allow winning Cubs run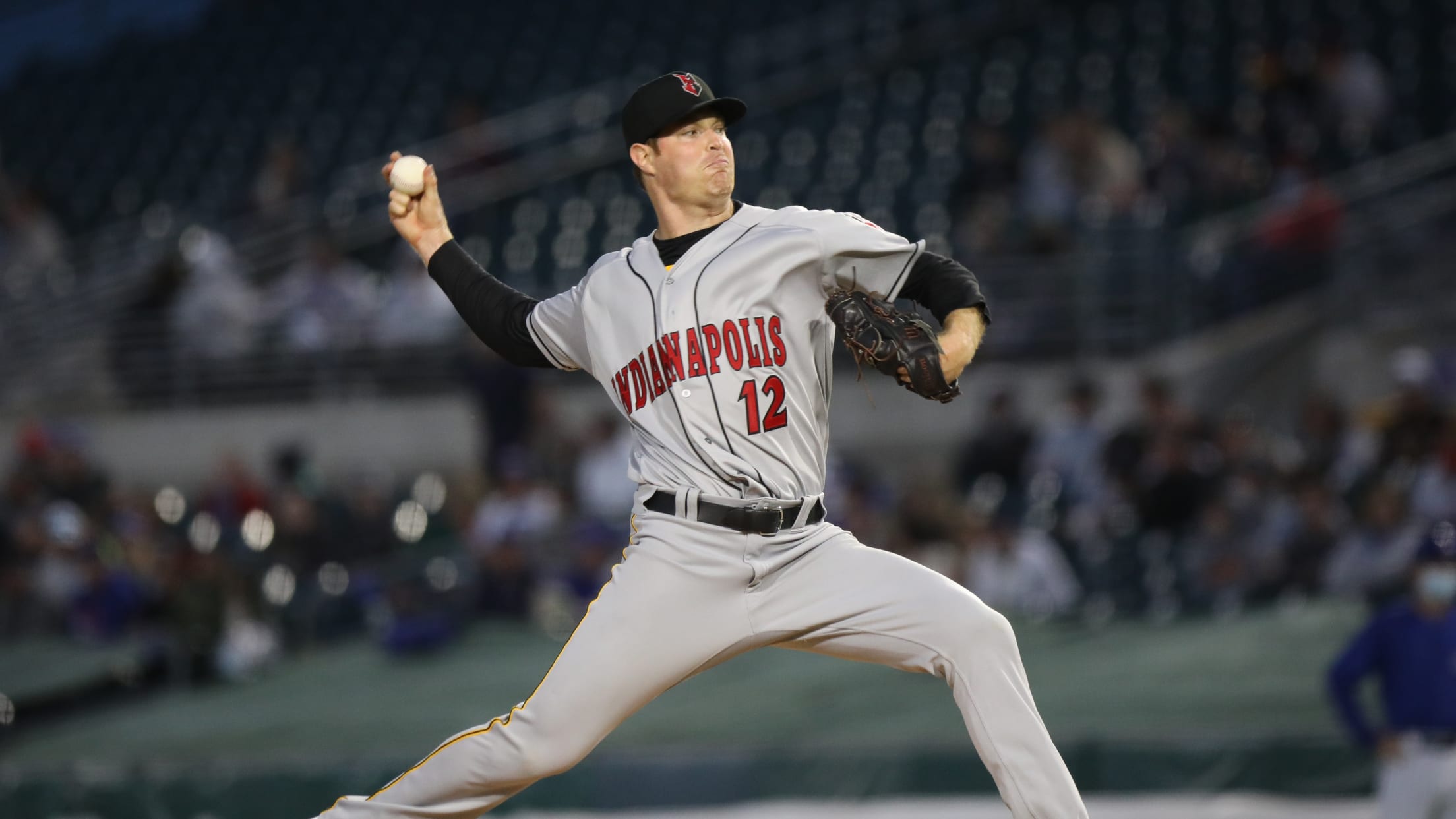 James Marvel made his first start for Indianapolis on Friday night. (Photo by Dylan Heuer, Iowa Cubs)
DES MOINES, IOWA – A wild pitch and two-out passed ball between Indianapolis batterymates Tyler Bashlor and Andrew Susac brought home the Iowa Cubs winning run in the bottom of the 10th inning on Friday night following a comeback attempt by the top of the Indians lineup. The I-Cubs tied
DES MOINES, IOWA – A wild pitch and two-out passed ball between Indianapolis batterymates Tyler Bashlor and Andrew Susac brought home the Iowa Cubs winning run in the bottom of the 10th inning on Friday night following a comeback attempt by the top of the Indians lineup. The I-Cubs tied the series at 2-2 following the 4-3 win.
The Cubs (2-2) did not record a hit off Bashlor (L, 0-1) in his 1.2 innings of work. The right-hander followed a one-out wild pitch to move the winning run to third with a swinging strikeout of Rafael Ortega, who hammered his third home run of the series to put the I-Cubs up 2-0 in the first inning. With two outs, Bashlor's 0-2 pitch to P.J. Higgins ricocheted off Susac's chest protector to allow the winning run to score.
Trailing early, the Indians (2-2) offense attempted a comeback in the middle innings. The first four batters in the lineup generated most of the offense, logging five of the team's seven hits and scoring all three runs off the bat of Will Craig.
Cubs (1-3) starter Kohl Stewart stunned the Indians offense in his 5.0 innings of work, his only hit allowed coming from a fourth-inning triple off the bat of Kevin Kramer, who then came around to score on a groundout by Will Craig. Replaced by RHP Michael Rucker with the top of the order up in the sixth, the Indians took advantage of the pitching change and logged back-to-back leadoff singles to set up an opportunity for Craig.
With one out, Craig roped a go-ahead double into left-center field for his first hit of the season to drive in Chris Sharpe and Cole Tucker.
Iowa tied the game up in the bottom of the eighth inning with a one-out home run by Cameron Maybin off Shea Spitzbarth, who took the Indians first blown save of the season in his Pirates organization debut.
Jake Jewell (W, 2-0) shut down the Indians offense in the final two innings of the game, surrendering just one hit and stranding runners at second and third with just one out in the 10th.
The evening's theatrics didn't begin in the bottom of the 10th. While going 2-for-4 at the plate, Susac was also tagged with catcher's interference in the sixth inning. Cole Tucker was later ejected from the game in the top of the 10th after arguing a call at first base.
The Indians and I-Cubs series continues with an 8:08 PM ET start on Saturday night in Des Moines, Iowa. Pittsburgh's No. 10 prospect rated by Baseball America, Miguel Yajure, is set to make his Triple-A debut on the mound. The Iowa Cubs have not named a starter.