Redeem Your Knot Hole Membership
To redeem your Knot Hole Kids Club membership, please follow the directions below. Once you're ready to move forward, click the REDEEM NOW button on the right. If you have any questions or concerns, please contact the Victory Field Box Office. Memberships can be redeemed for tickets once single game tickets go on sale in early March.
Redeeming Your Membership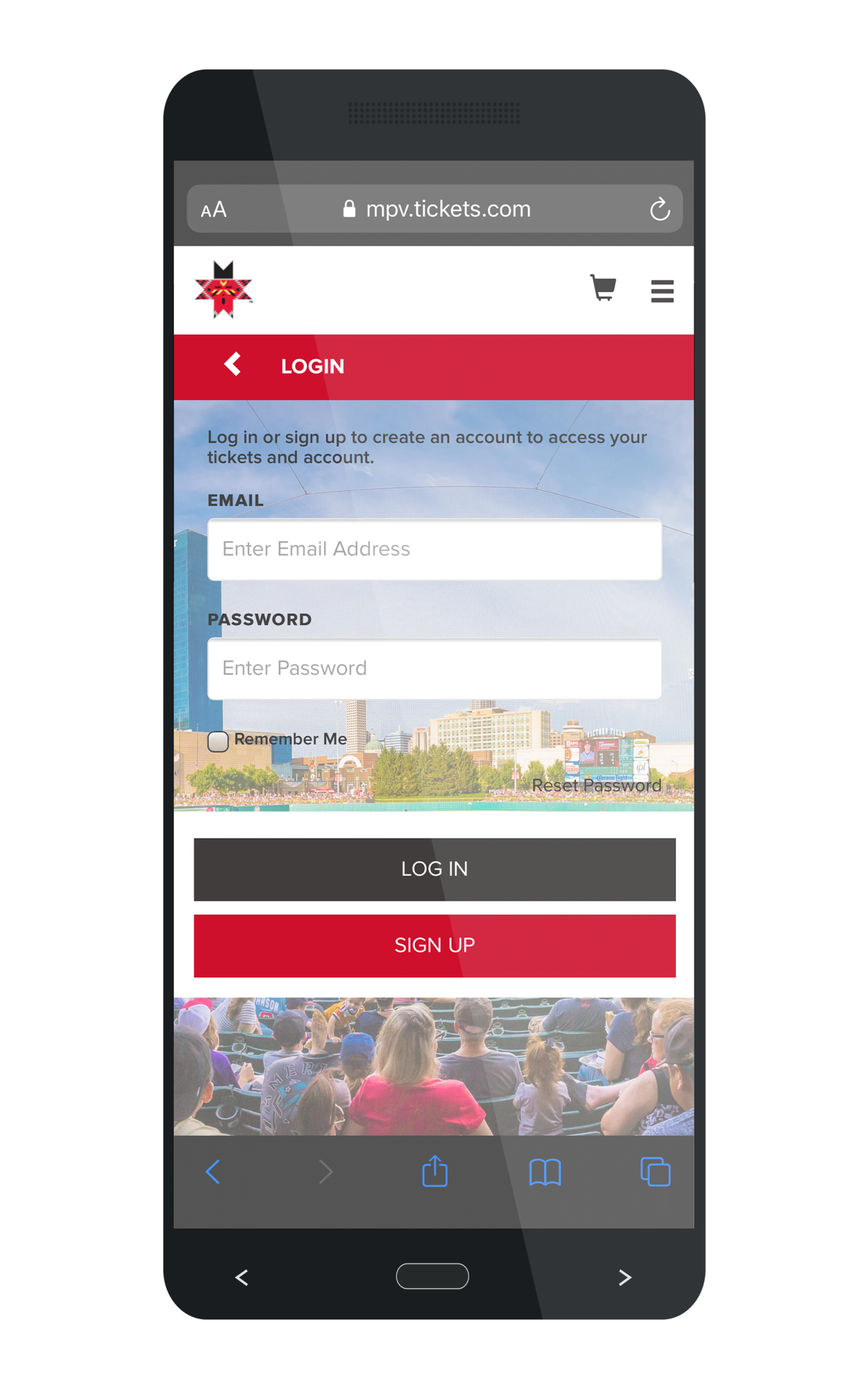 Step 1 – Enter the email address and password associated with your Indians account. If you have not logged in before, you can click the 'Sign Up' button using the email associated with the Knot Hole membership. Tap 'Reset Password' if you are unable to remember your password.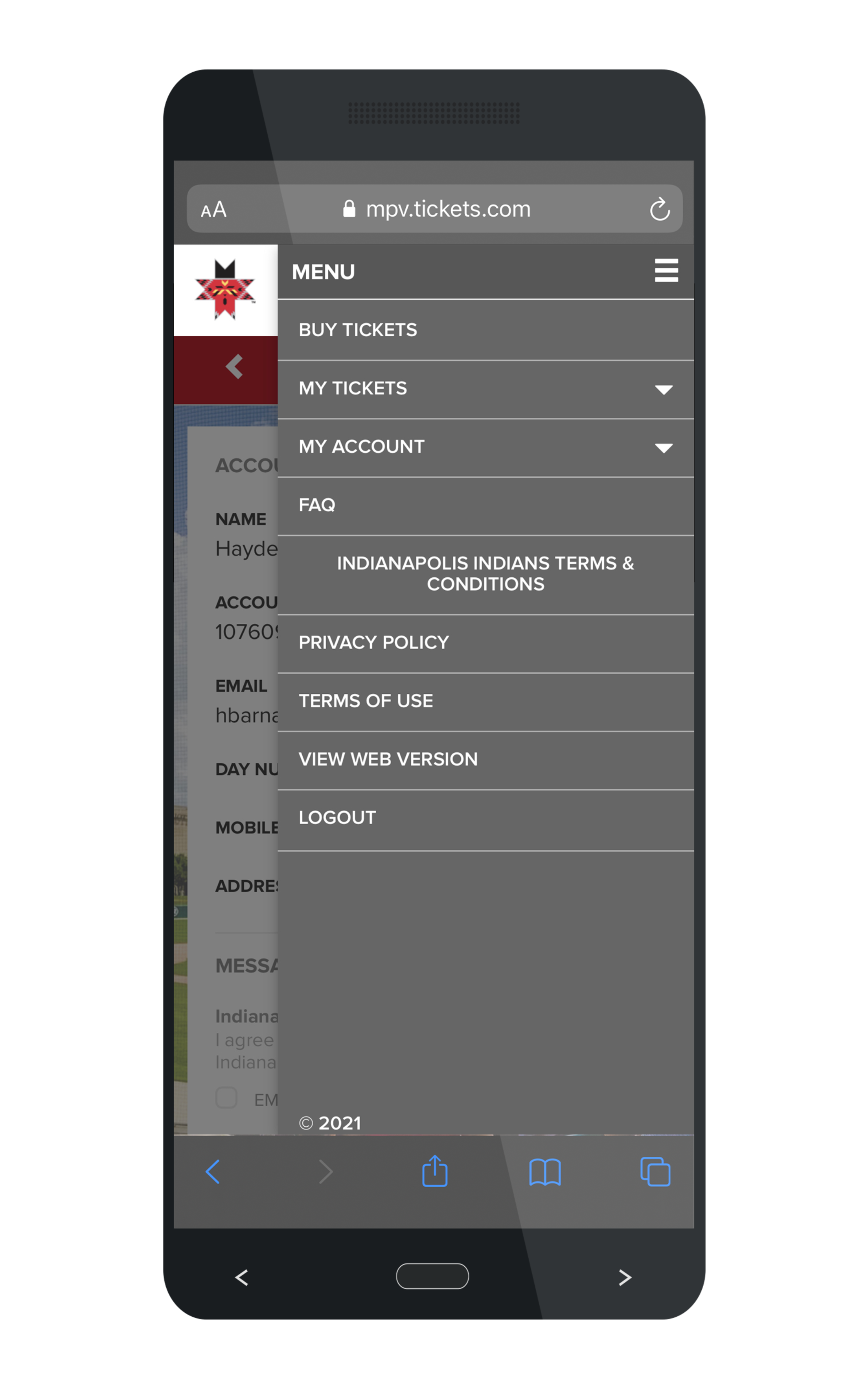 Step 2 – Once logged in to your account, select the menu in the top right corner and choose 'Buy Tickets'. Select the game you wish to attend.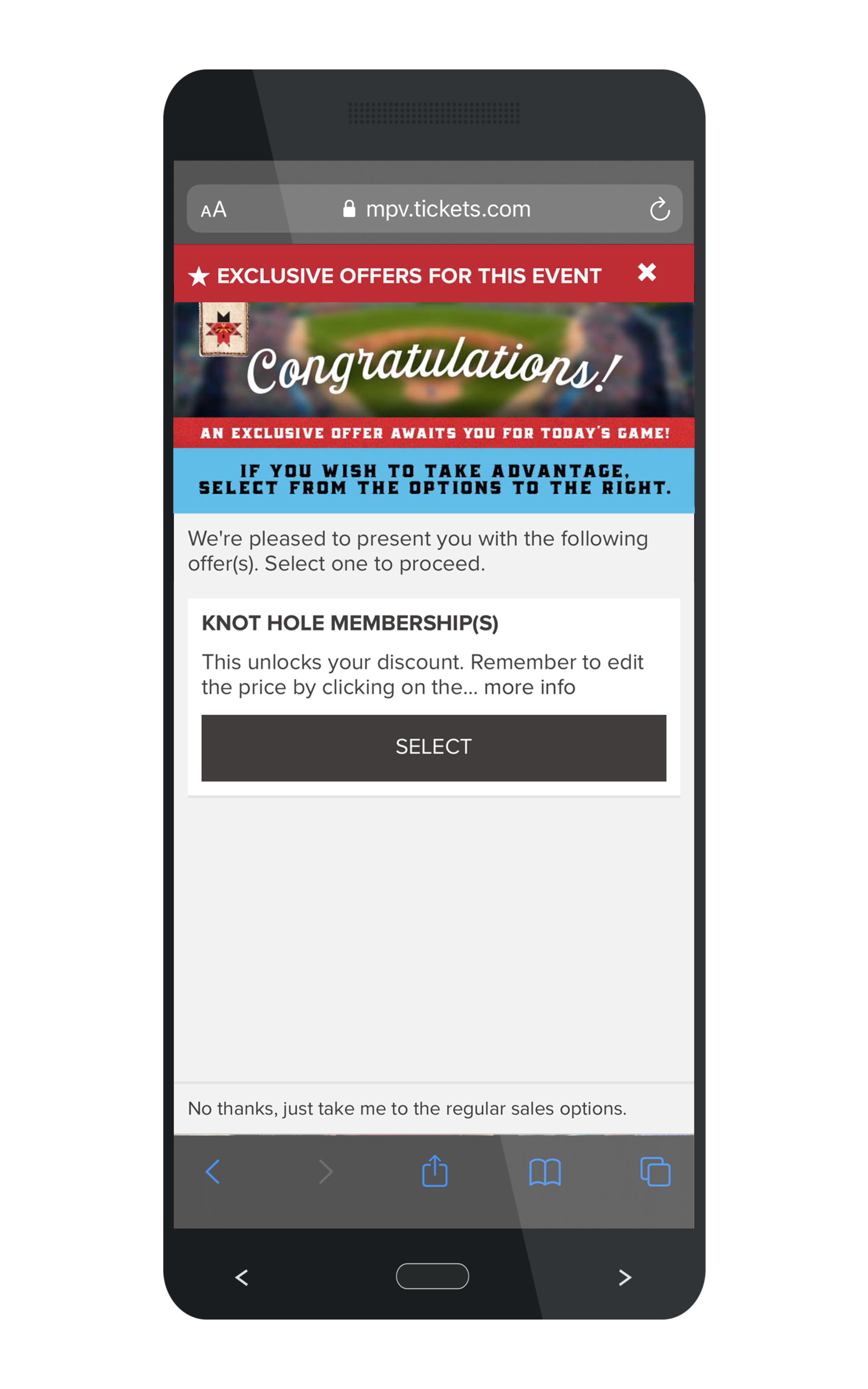 Step 3 – A pop up for 'Exclusive Offers for this Event' will be seen. Hit the 'Select' button under Knot Hole Kids Club membership.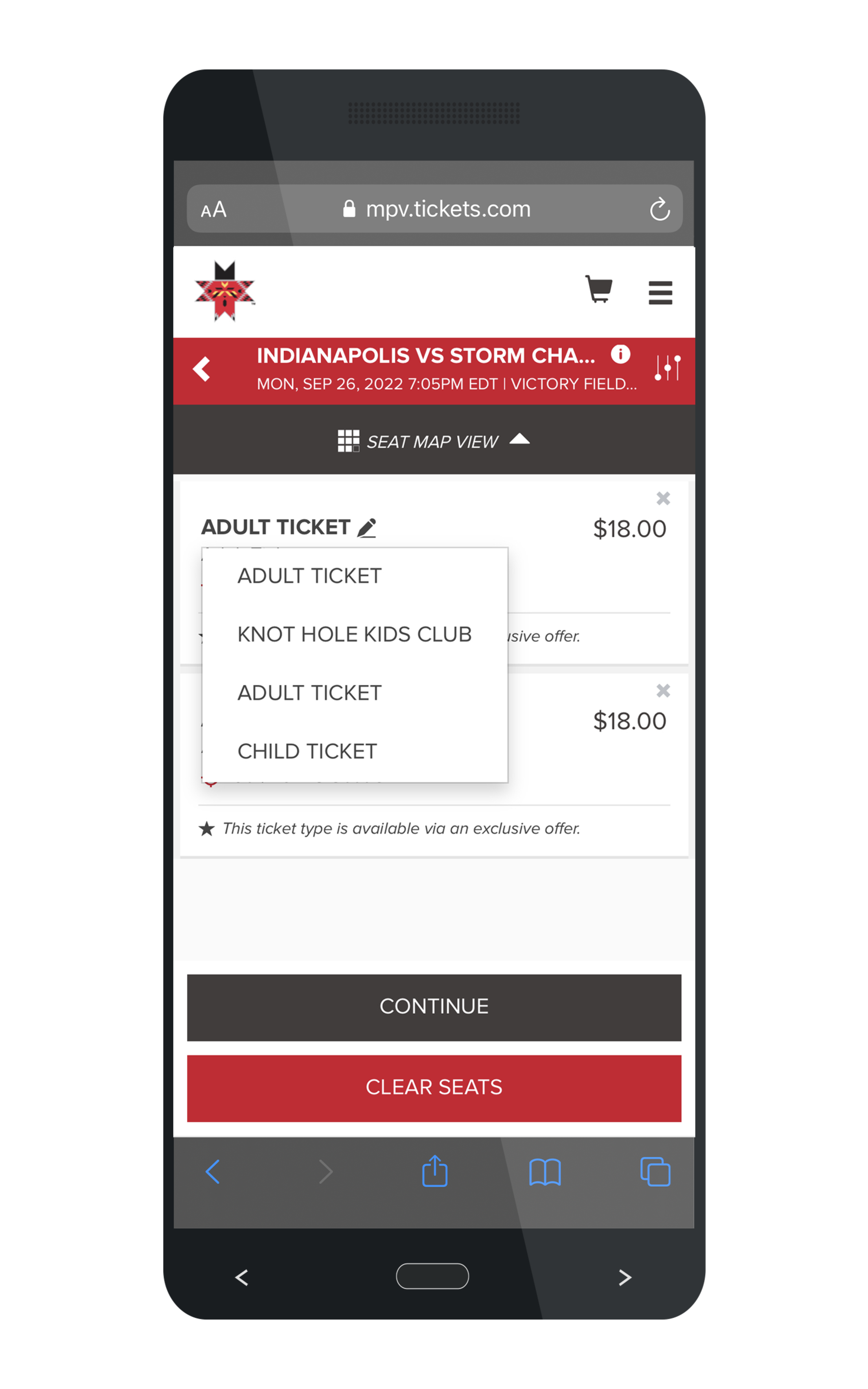 Step 4 – Select your desired seats. Using the pen tool, adjust one of the Adult tickets to Knot Hole Kids Club. You should see the price of the ticket change. Continue and follow the prompts for payment.
Frequently Asked Questions