Celebrate Dad One Week Early at June 13th BlueClaws Game
Includes post-game catch on the field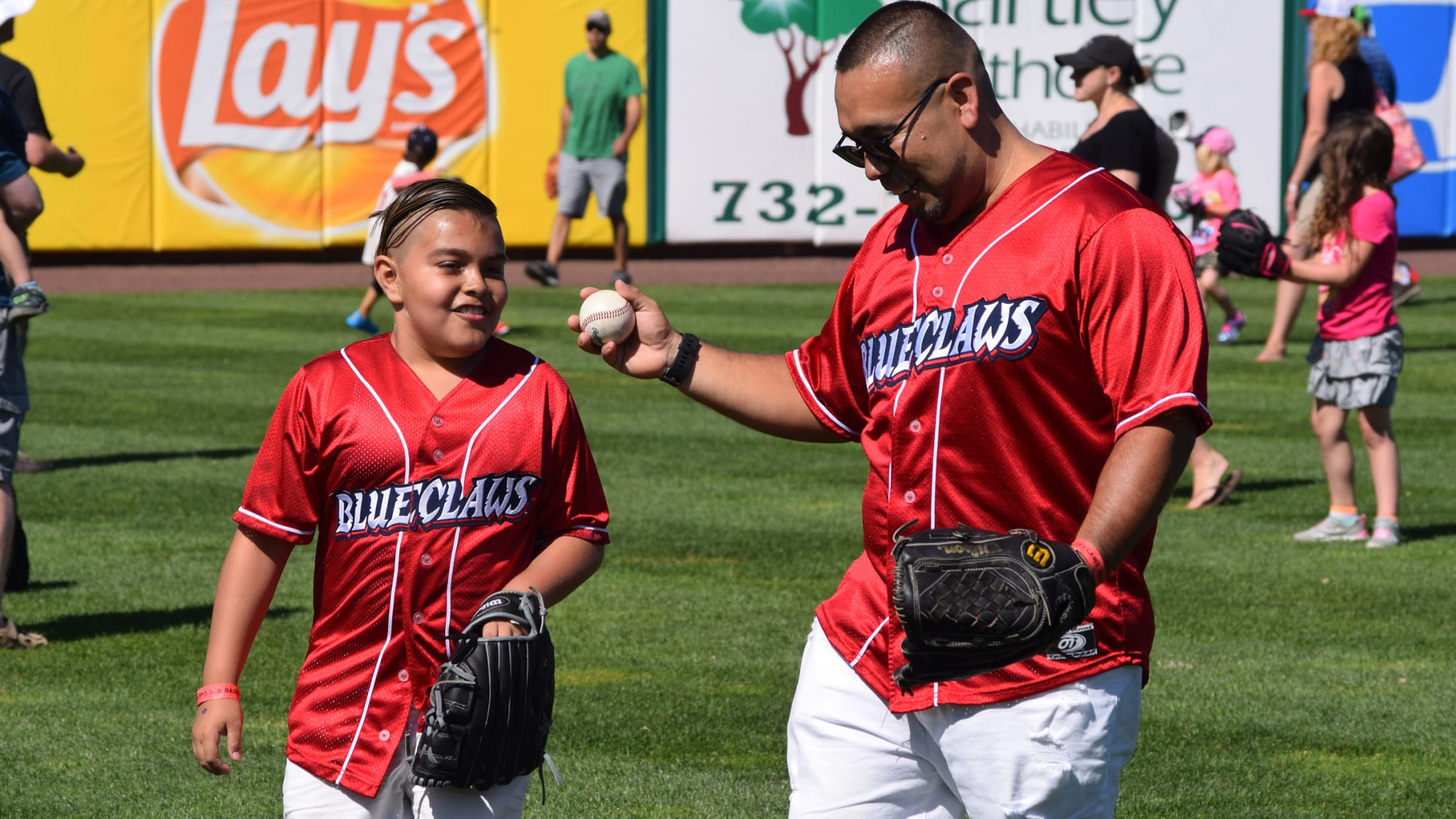 JERSEY SHORE, NJ - The BlueClaws might be on the road for Father's Day but the team is celebrating Dad a week early at the game on Sunday, June 13th. First pitch against the Wilmington Blue Rocks (Nationals) is set for 1:05 pm and after the game, stay for a
JERSEY SHORE, NJ - The BlueClaws might be on the road for Father's Day but the team is celebrating Dad a week early at the game on Sunday, June 13th. First pitch against the Wilmington Blue Rocks (Nationals) is set for 1:05 pm and after the game, stay for a post-game father/child catch on the field!
"Fathers and their children have bonded over a ballgame and playing catch for generations and this has historically been one of the most popular events on the calendar each year," said BlueClaws Team President Joe Ricciutti. "We're proud to once again host this event in 2021, and even though we're not home on Father's Day, it's an event you do not want to miss!"
The BlueClaws have Boardwalk Bundle group tickets available for the Father's Day Celebration game on June 13th. For just $16, guests receive a reserve seat to the game, hot dog, soda, novelty ice cream, boardwalk game ticket, and a one-time 20% off coupon in the Claws Cove. Plus, everyone can stay after the game and play catch on the field! To book this special ticket offer click here.
Father's Day Gift Idea: The BlueClaws have a series of merchandise available. Click here to order and a 15% discount will be applied at checkout, or just use the promo code "DADSDAY21" .
The BlueClaws are the Jersey Shore's top stop for affordable, family entertainment. Playing in their first season as the Jersey Shore BlueClaws, the ballpark holds a family mini golf course, boardwalk game area, and Sand Bar. Tickets for all 2021 BlueClaws home games are available by clicking here.
-Jersey Shore BlueClaws-