JSBC Staff Spotlight: Ben Cecil
Highlighting the talented members of the BlueClaws staff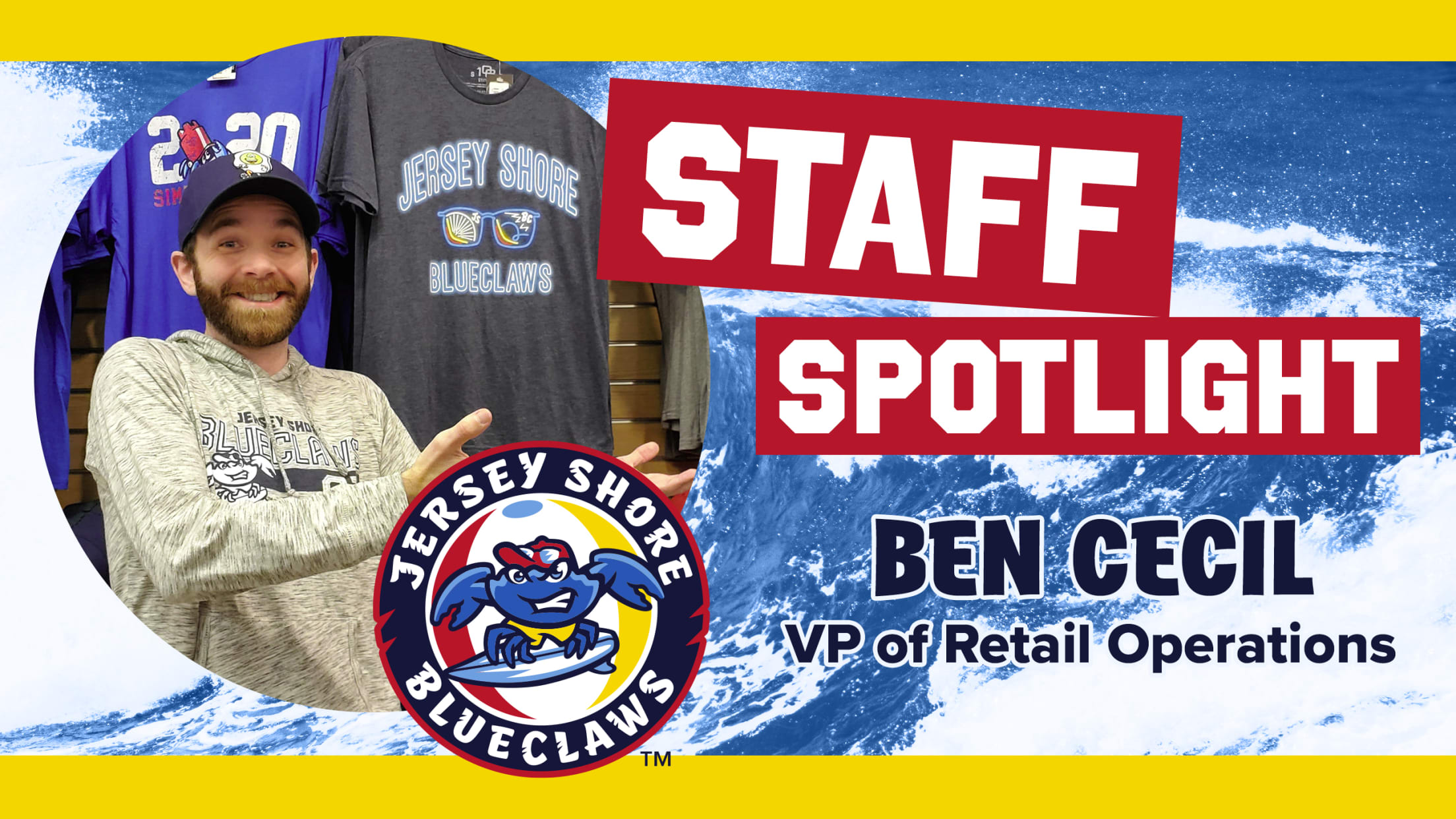 JERSEY SHORE, NJ - In the second of a BlueClaws.com recurring feature, we sit down with Ben Cecil, the BlueClaws VP of Retail Operations. Ben joined the BlueClaws in November of 2017 and is in charge of merchandise for the team. A native of Bloomington, Minnesota, Ben previously worked for
Baseball America Releases Phillies Top 10 Prospect List (Video)
List includes several past and future BlueClaws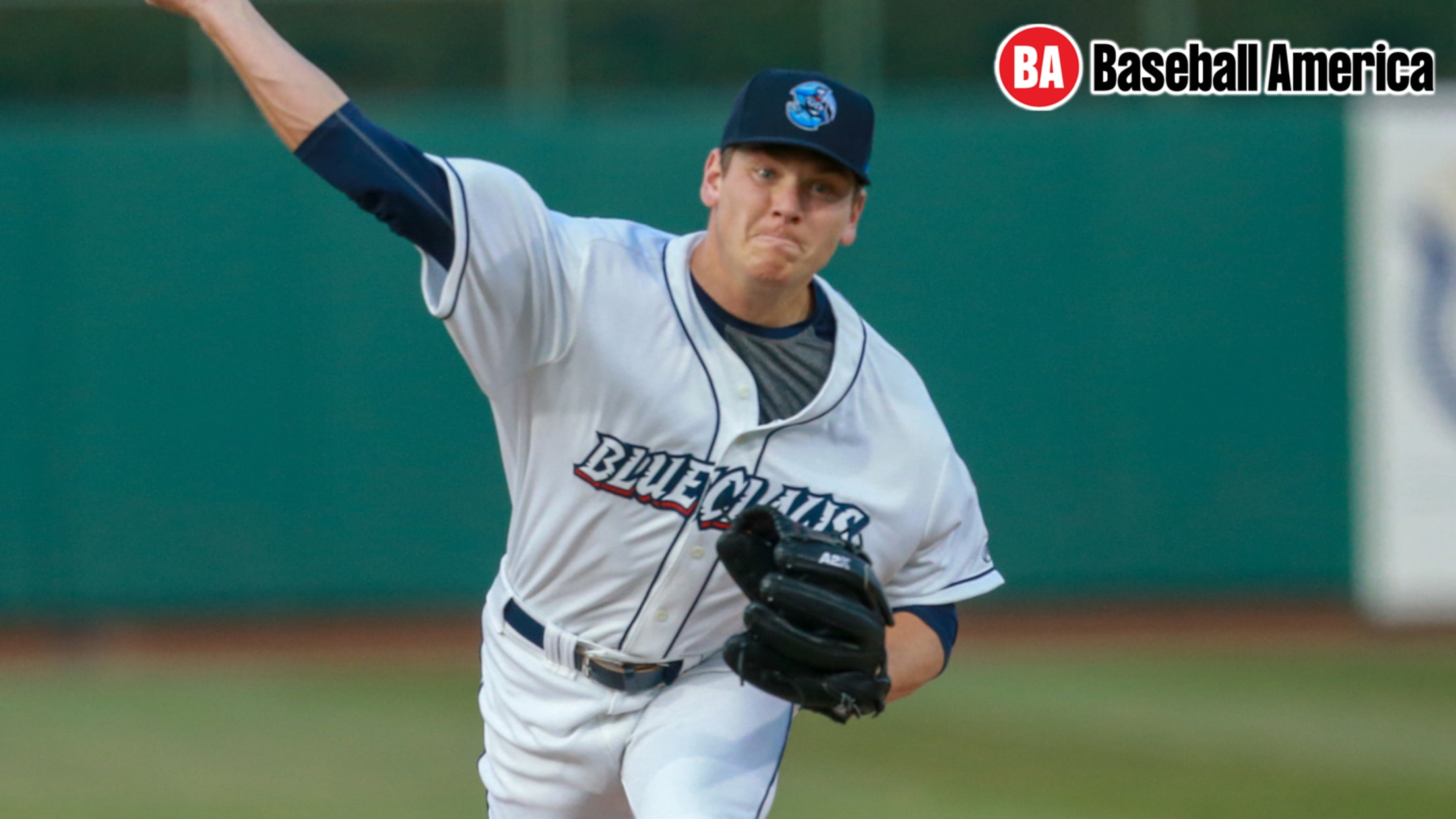 JERSEY SHORE, NJ - Spencer Howard, a 2018 BlueClaw, topped the 2021 Phillies Top Ten Prospect list, put out annually by Baseball America. The list includes both past BlueClaws and future BlueClaws.
Six Former BlueClaws Added to Phillies 40-Man Roster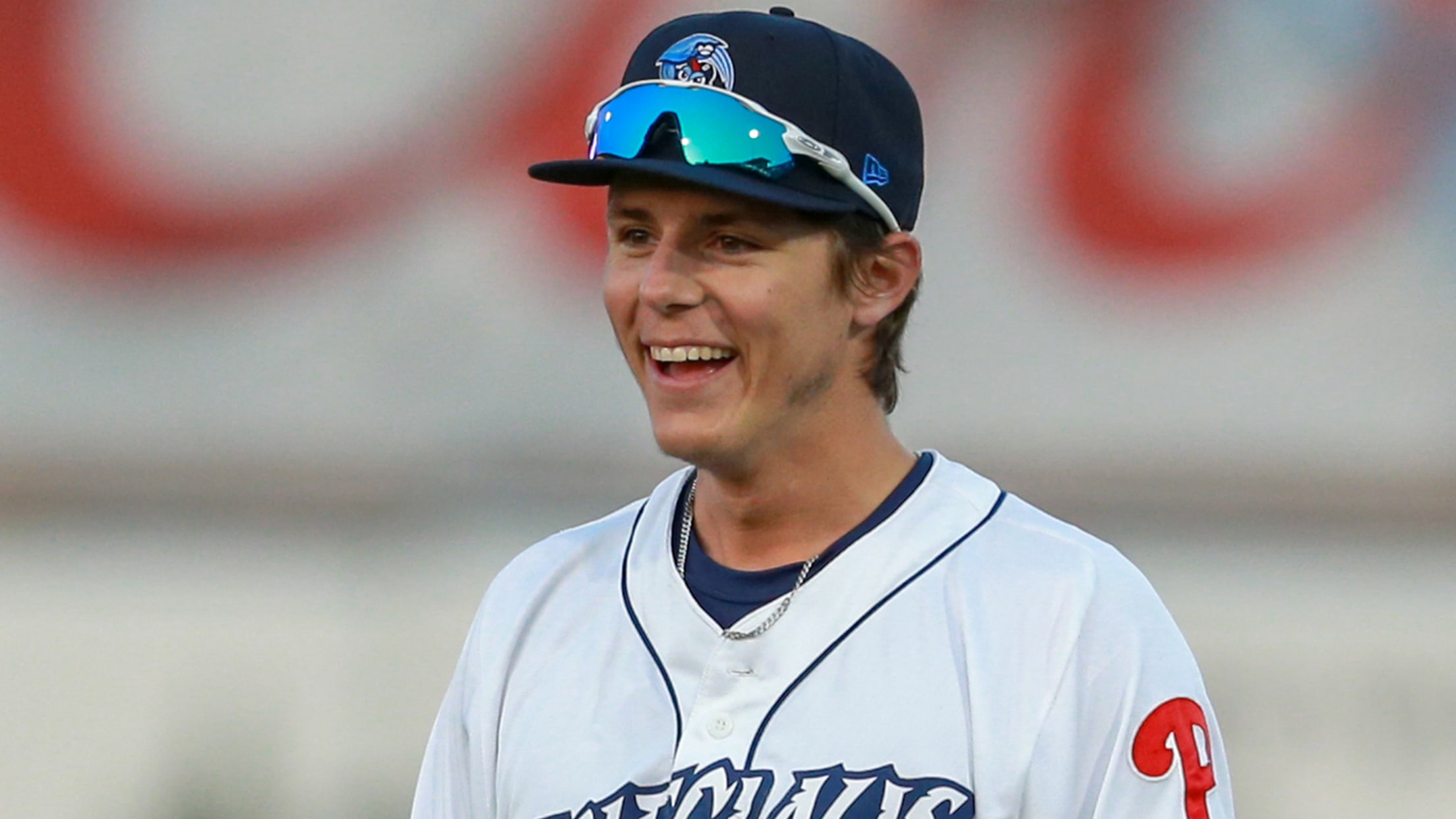 JERSEY SHORE, NJ - On Friday, the Phillies added six former BlueClaws to their 40-man roster: LHP Kyle Dohy, LHP Bailey Falter, LHP Damon Jones, IF Nick Maton, RHP Fransico Morales, and OF Simon Muzziotti.
JSBC Staff Spotlight: Rob McGillick
Highlighting the talented members of the BlueClaws staff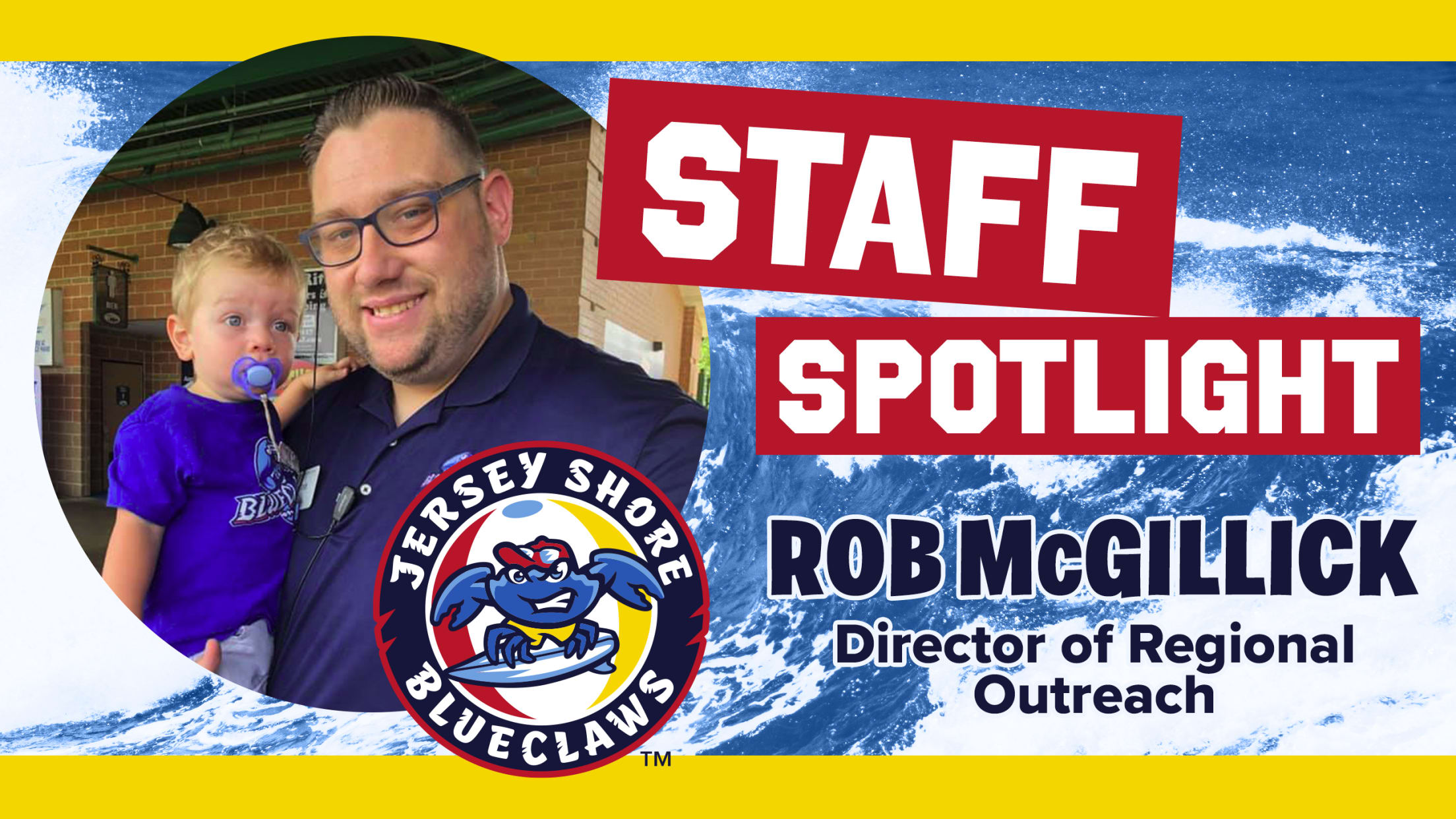 JERSEY SHORE, NJ - In the first of what will become a BlueClaws.com recurring feature, we sit down with Rob McGillick, the BlueClaws Director of Regional Outreach. Rob joined the BlueClaws in 2011 and currently is a ticket and group representative for the team. He works with season ticket holders
BlueClaws Charities Christmas Cruise-Thru on December 12th
Drive-through event to include appearance by Santa; toy drive to benefit Salvation Army of Ocean County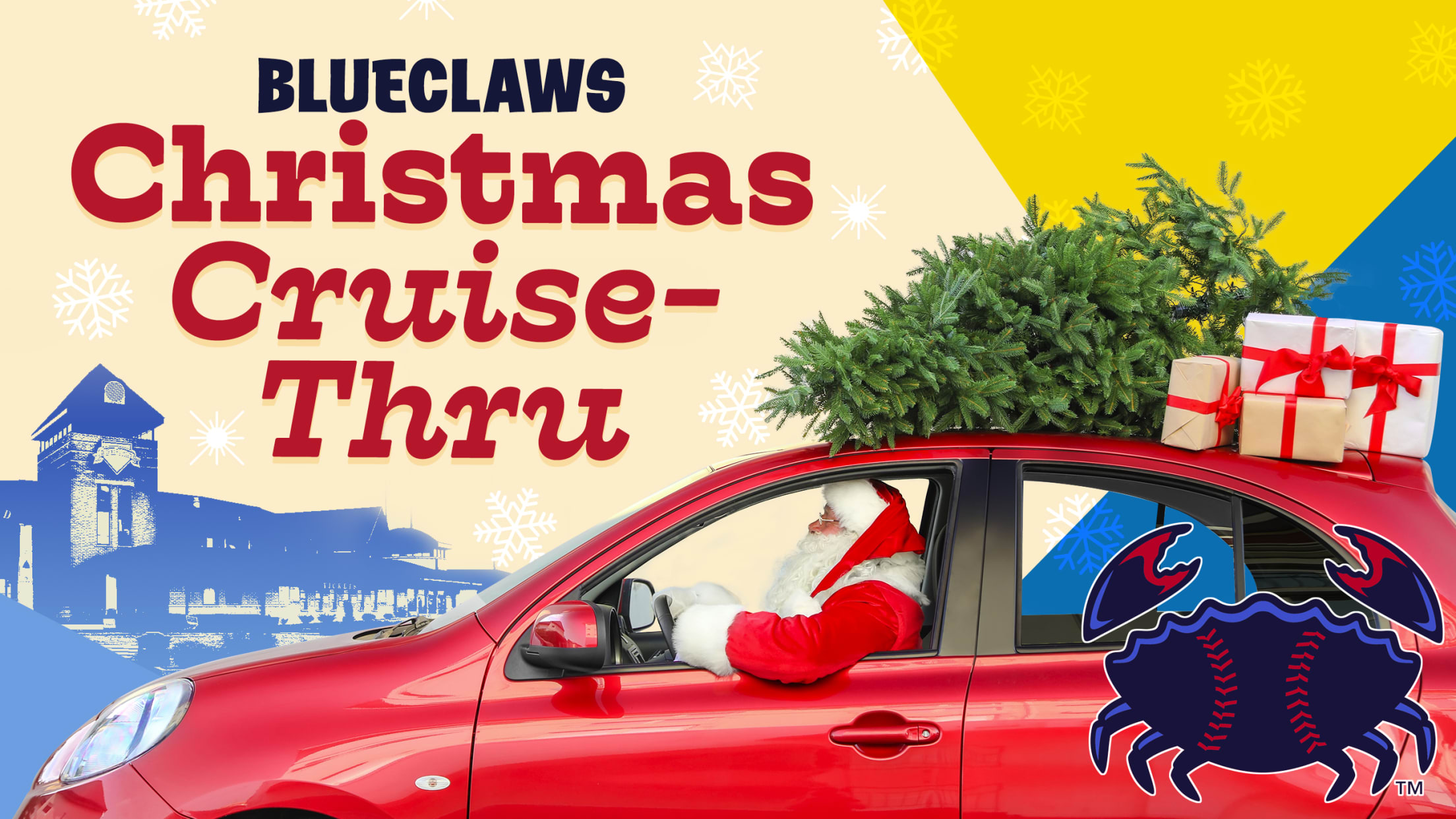 JERSEY SHORE, NJ – Santa Claws is coming to the Jersey Shore! BlueClaws Charities will host their first Christmas Cruise-Thru in the parking lot of FirstEnergy Park on Saturday, December 12th from 10 am until 12 pm. The event, which takes place exclusively in vehicles, serves as a toy drive
Pre-Order: JSBC Christmas Shirts, Sweatshirts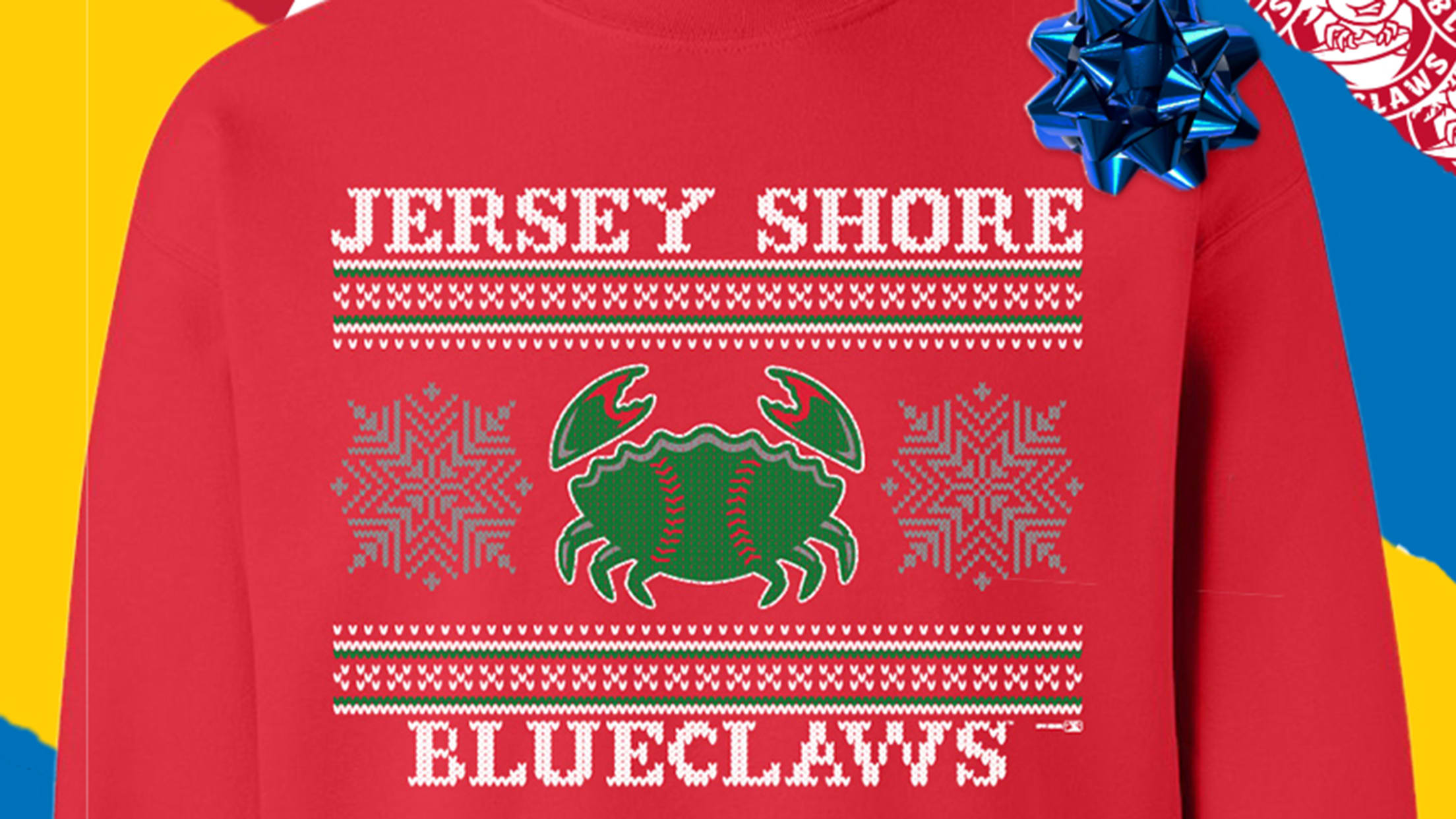 JERSEY SHORE, NJ - Get your holiday shopping underway with an all-new Jersey Shore BlueClaws Christmas T-Shirt or Sweatshirt, available now through the Jersey Shore BlueClaws Team Store. Pre-Order - At present, this item is only available for pre-order. You can reserve yours now by clicking here.
Former BlueClaw JP Crawford Wins Gold Glove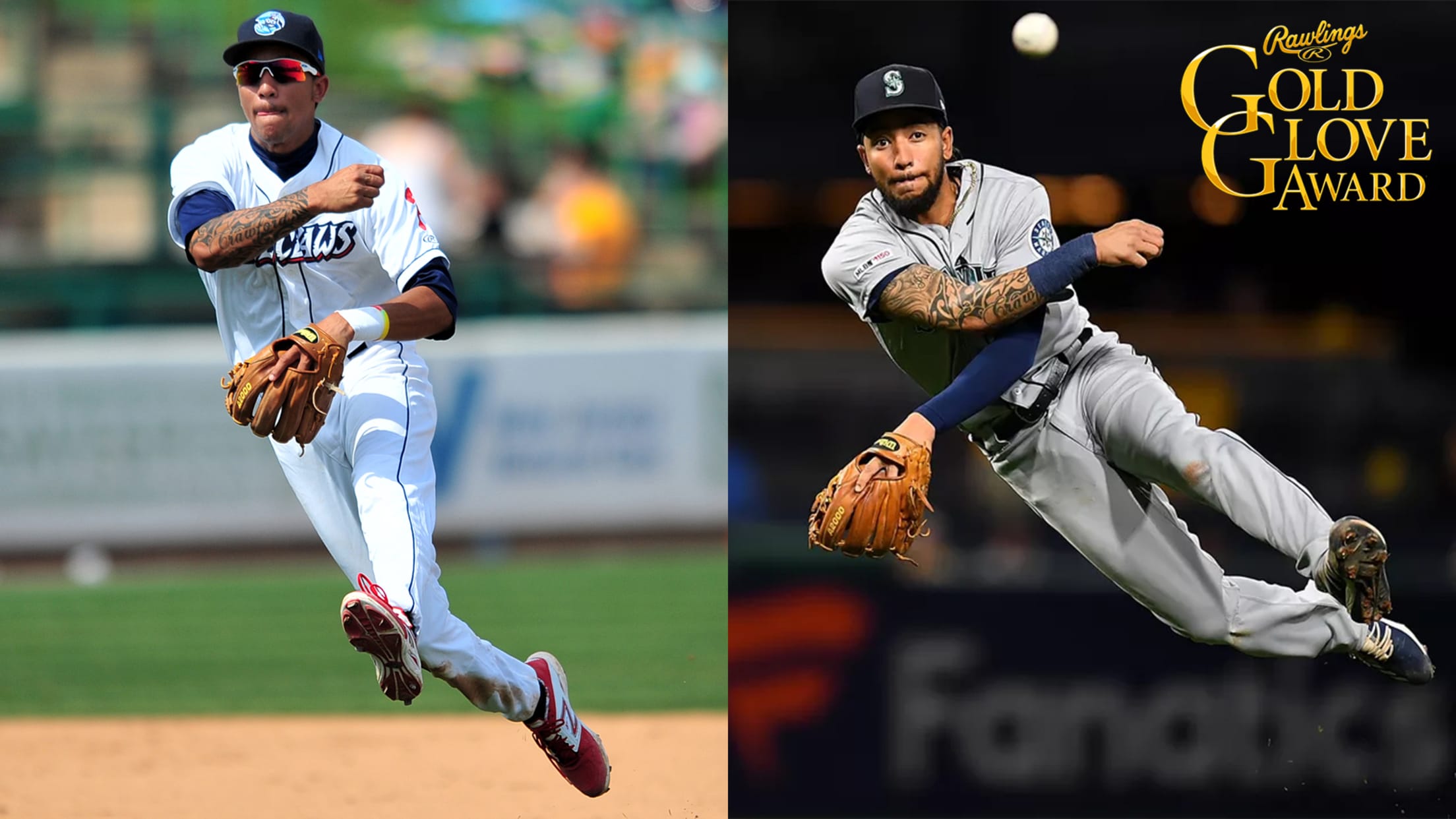 JERSEY SHORE, NJ - JP Crawford, a BlueClaw in 2013 and 2014, was named the American League Gold Glove shortstop for 2020, it was announced by Major League Baseball on November 3rd.
Team Store Remains Open in November; Free Shipping on Online Orders of $50 or More
Store will be open Tuesday - Saturday this month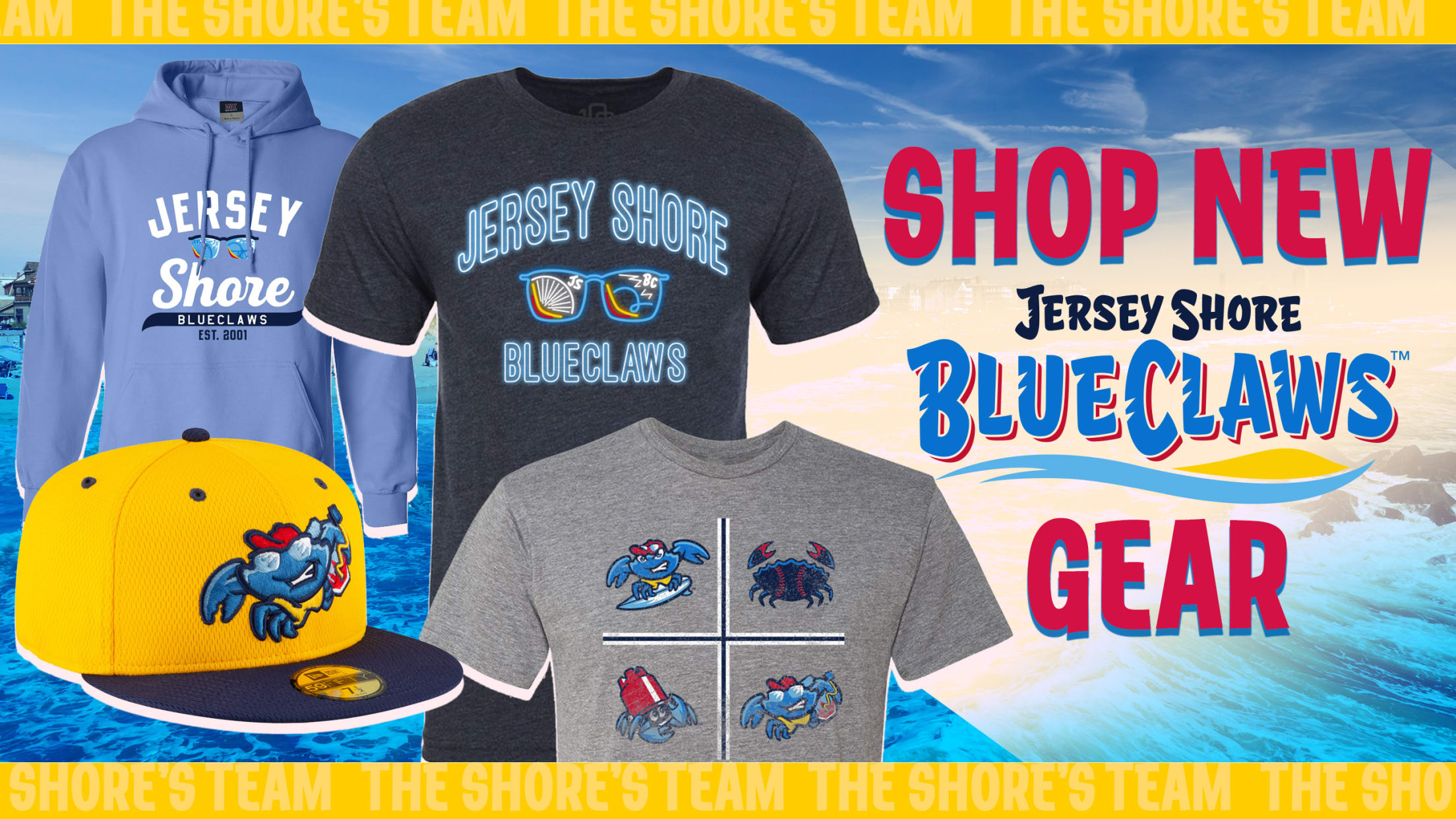 JERSEY SHORE, NJ - Jersey Shore BlueClaws merchandise is available in the team store at FirstEnergy Park and the store will remain open to the public in November.
Jersey Shore BlueClaws Tickets Now On Sale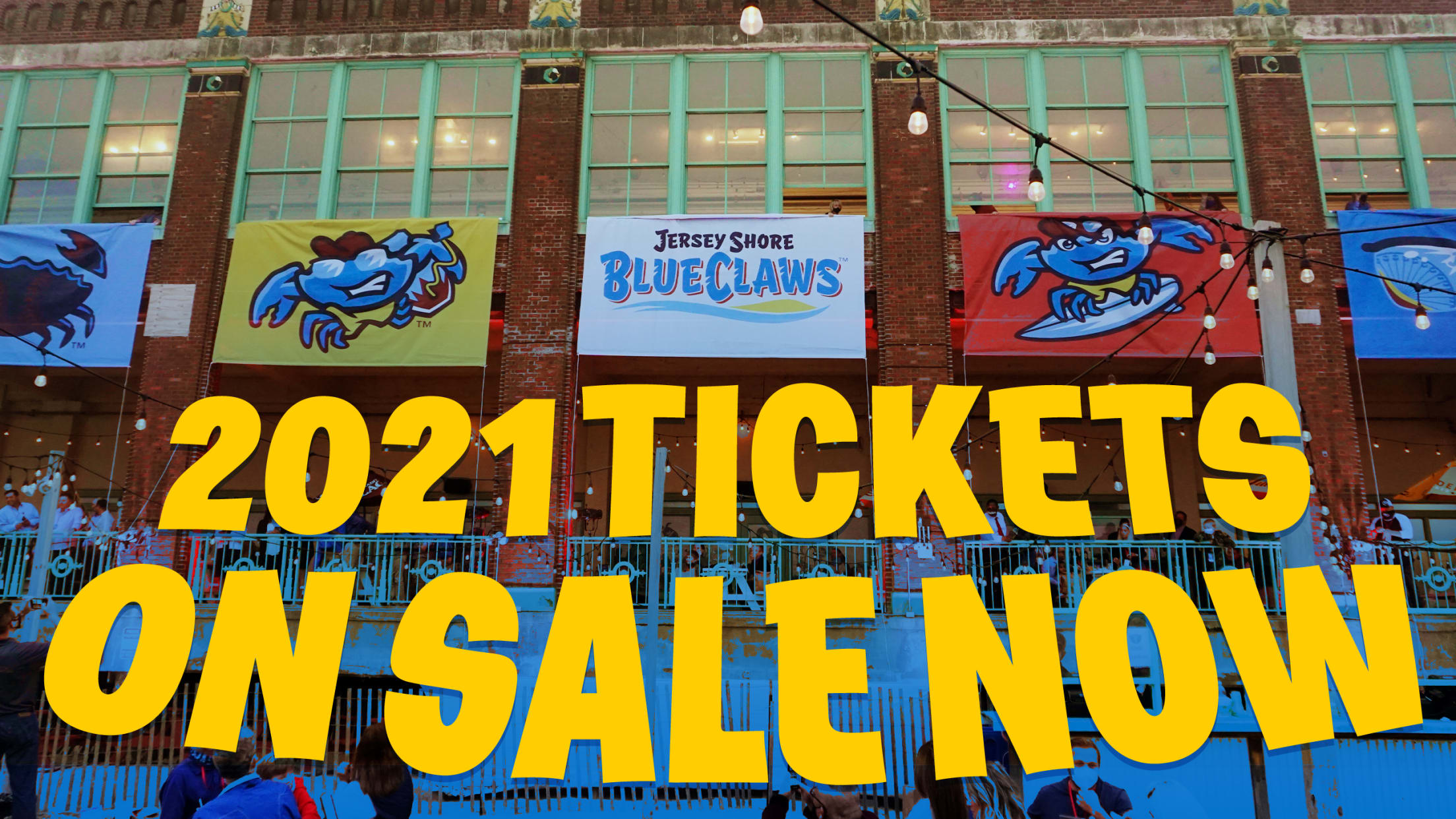 JERSEY SHORE, NJ - 2021 will be here before we know it and with that, the debut of the all-new Jersey Shore BlueClaws. The team announced on Wednesday, one week after their brand reveal, that 2021 ticket packages and group outings are currently on sale.
Jersey Shore BlueClaws Pumpkin Stencil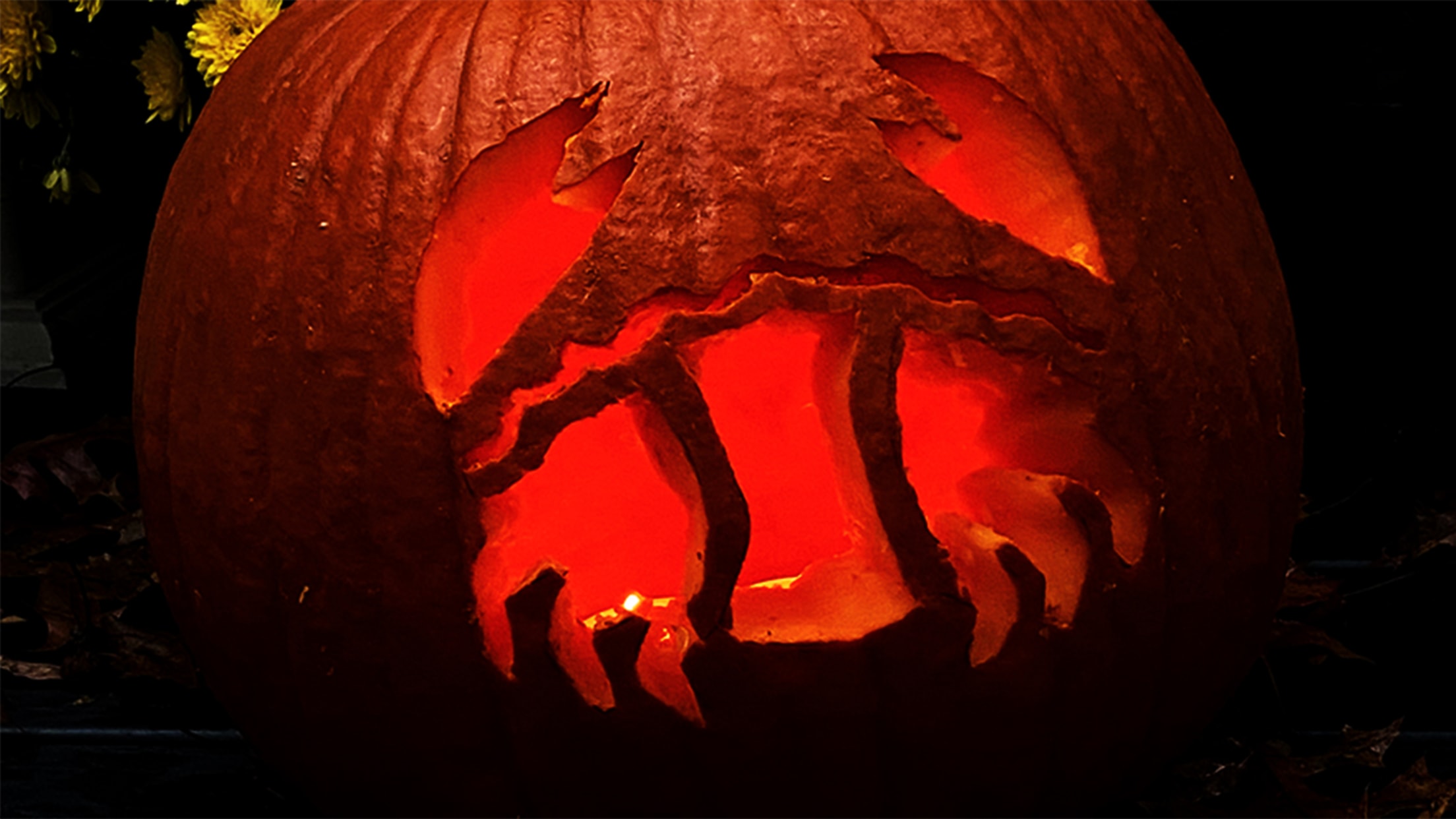 JERSEY SHORE, NJ - It's Pumpkin Carving Season, and that means it's time to carve your all-new Jersey Shore BlueClaws pumpkin!
Introducing the Jersey Shore BlueClaws
Team officially re-brands to "Jersey Shore BlueClaws" at Wednesday event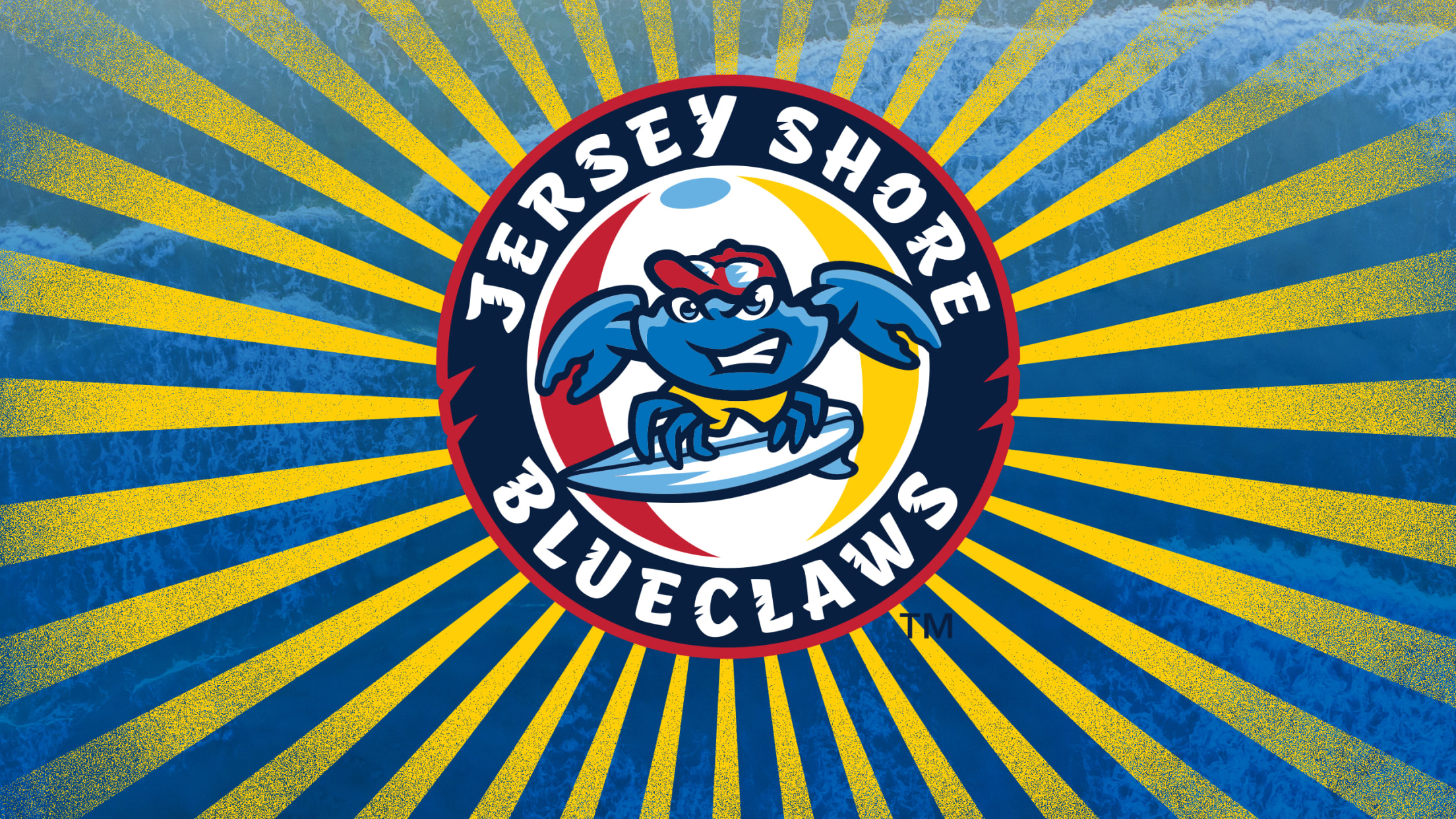 JERSEY SHORE, NJ – The BlueClaws and the Jersey Shore have made great partners over the last 20 years, and on Wednesday night, they officially announced a name change and re-branding to the Jersey Shore BlueClaws. The official name change announcement was made at a VIP event at Seahorse, part
BlueClaws Extend FirstEnergy Park Lease With Township of Lakewood
Team continues partnership with Township that began before team's 2001 debut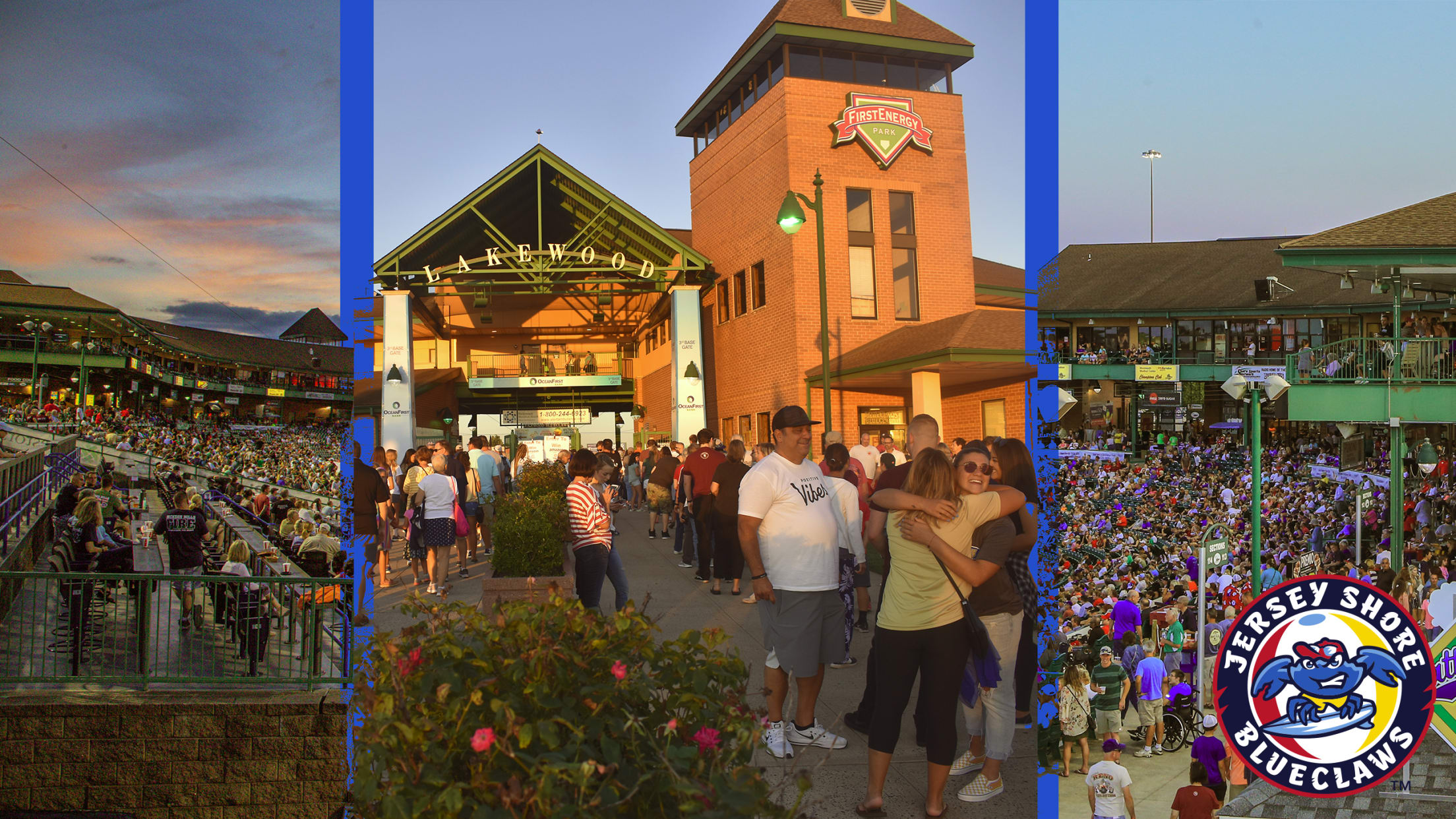 JERSEY SHORE, NJ – The Jersey Shore BlueClaws are not going anywhere. The team announced on Wednesday that they've exercised a 10-year team option on the FirstEnergy Park lease with the Township of Lakewood. The BlueClaws re-branded to the Jersey Shore BlueClaws on October 21st at an event at the
Mystery Game-Used Jerseys Now Available
Order online through the Claws Cove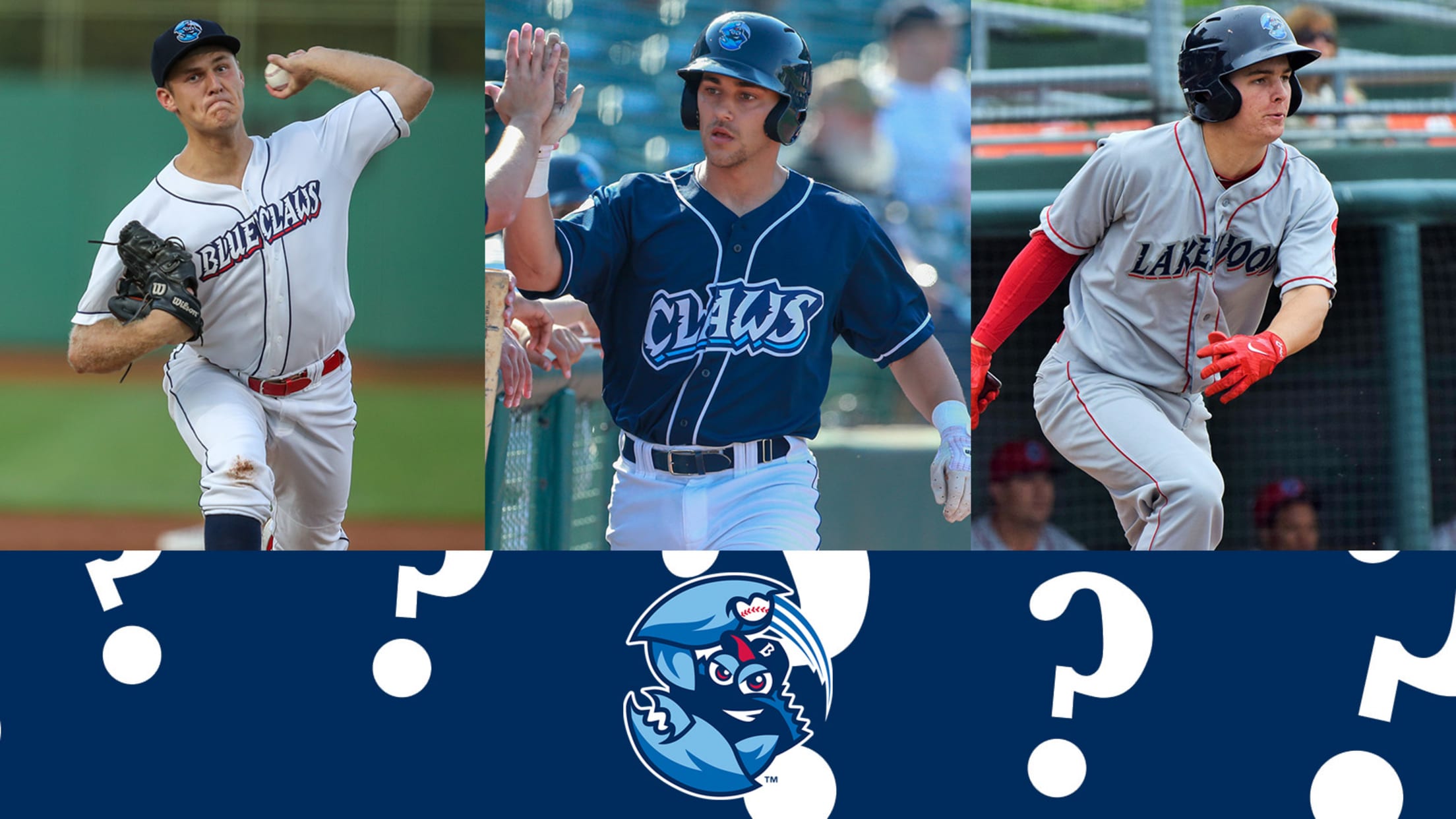 JERSEY SHORE, NJ - The BlueClaws are now offering Mystery Game-Used Jerseys, which are available through online orders via the Claws Cove.
OceanFirst Foundation Honors Non-Profits as Part of Home Runs for Heroes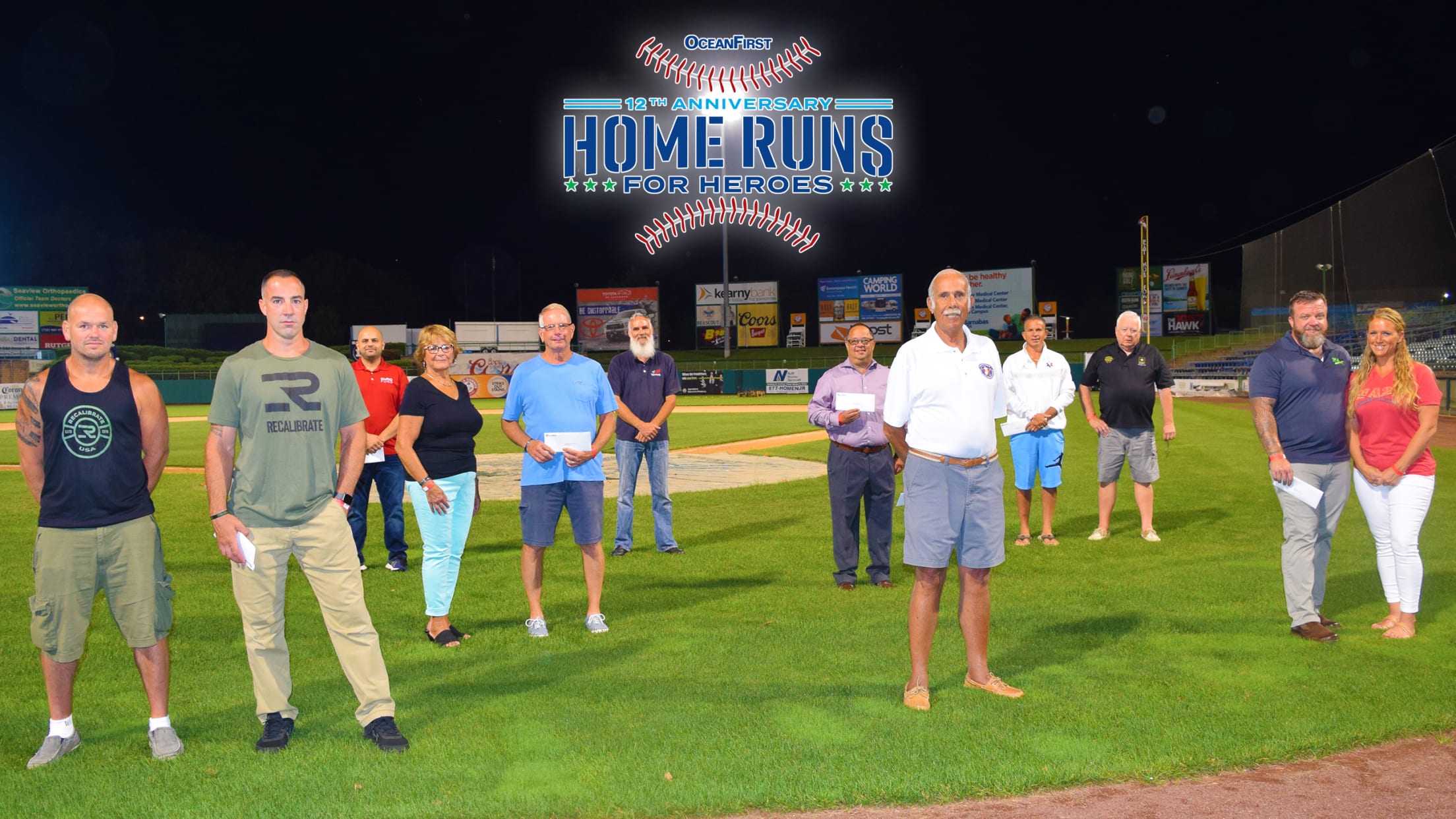 JERSEY SHORE, NJ - OceanFirst Foundation made donations to 16 organizations that support military personnel on Friday as part of an adjusted version of the Home Runs for Heroes program. The ceremony took place during the Party in the Park fireworks event at FirstEnergy Park.
Salute a Student With a BlueClaws Nameplate
BlueClaws will have nameplates on seats for 2021 season; each order comes with two tickets to a game to sit in honoree's seat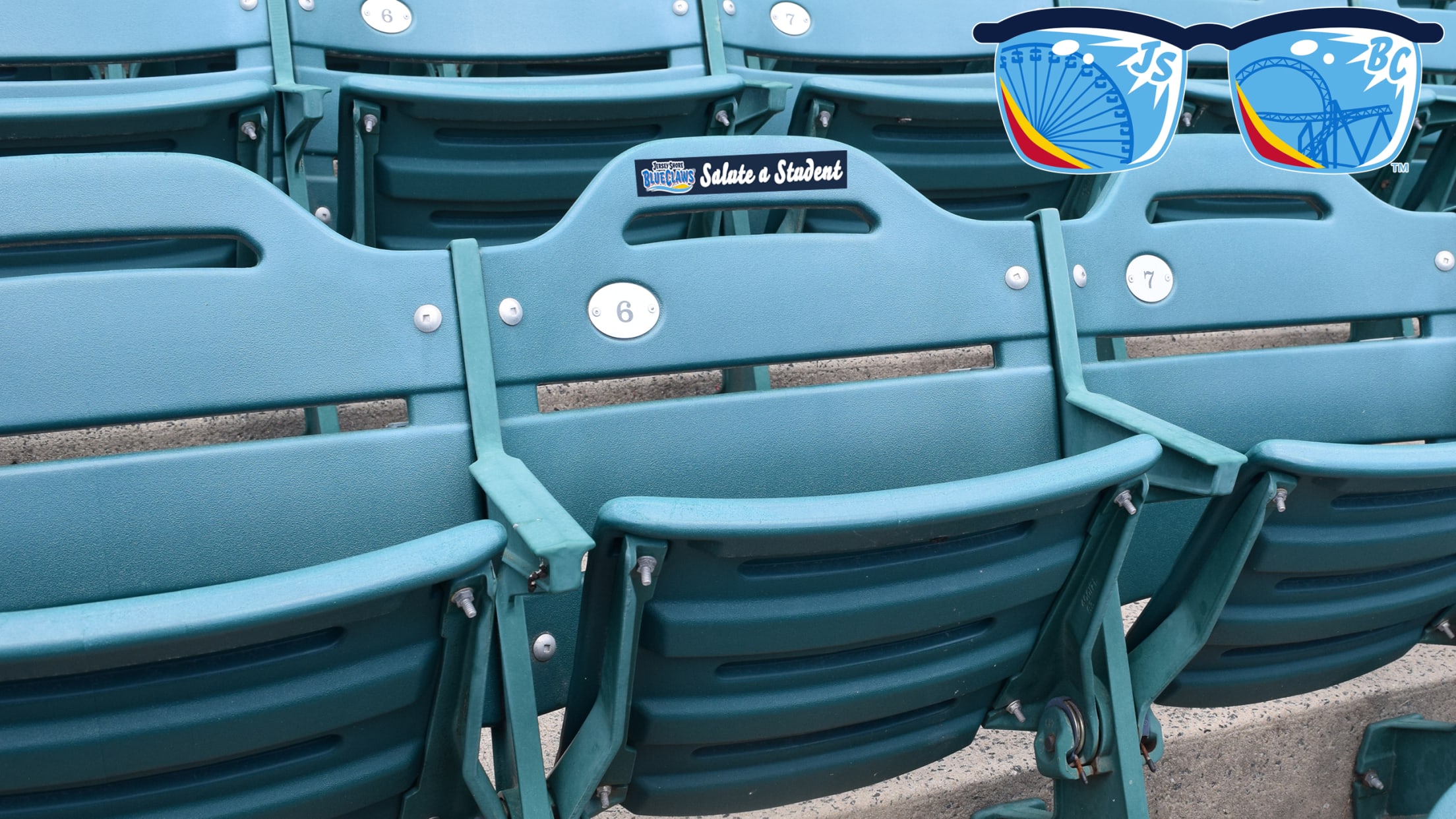 Graduates around the Jersey Shore certainly went through an unorthodox final year of school, but the BlueClaws are offering a fun way to honor these deserving students at FirstEnergy Park through a special nameplate which will be on display for the duration of the 2021 season.
And now, our ballpark feature presentation
A look at the most unique stadium aspects in the Minor Leagues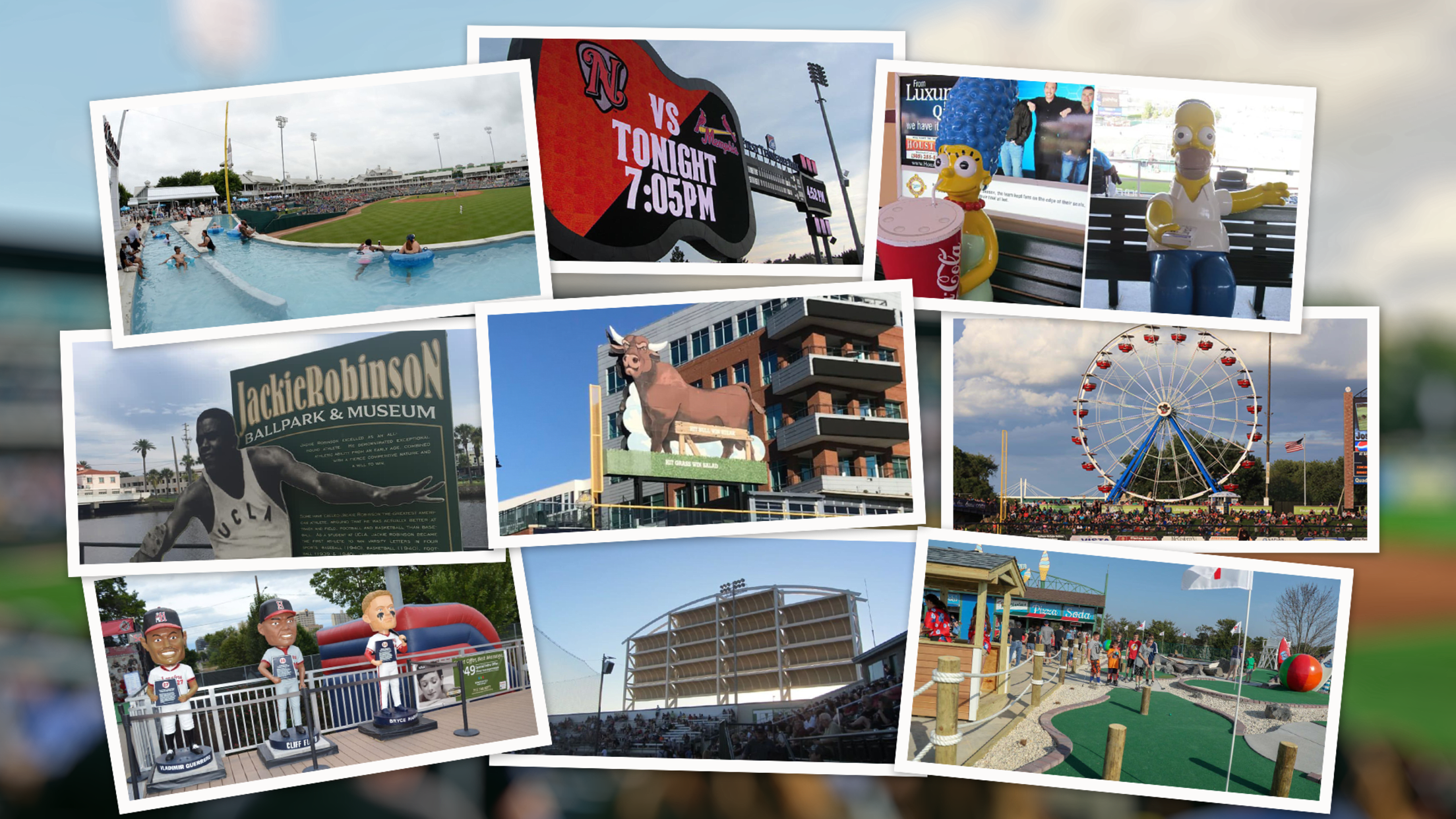 What makes a Minor League ballpark unique? The food? The fans? The view? The answer to that query is, of course, all of the above. But perhaps above all, what makes a Minor League park unique are its stand-alone features, those architectural quirks, creative constructions and down-the-line additions that simply
'Greatest Gorra' tournament of hats heating up
MiLB.com staff picks favorites in Copa de la Diversión cap contest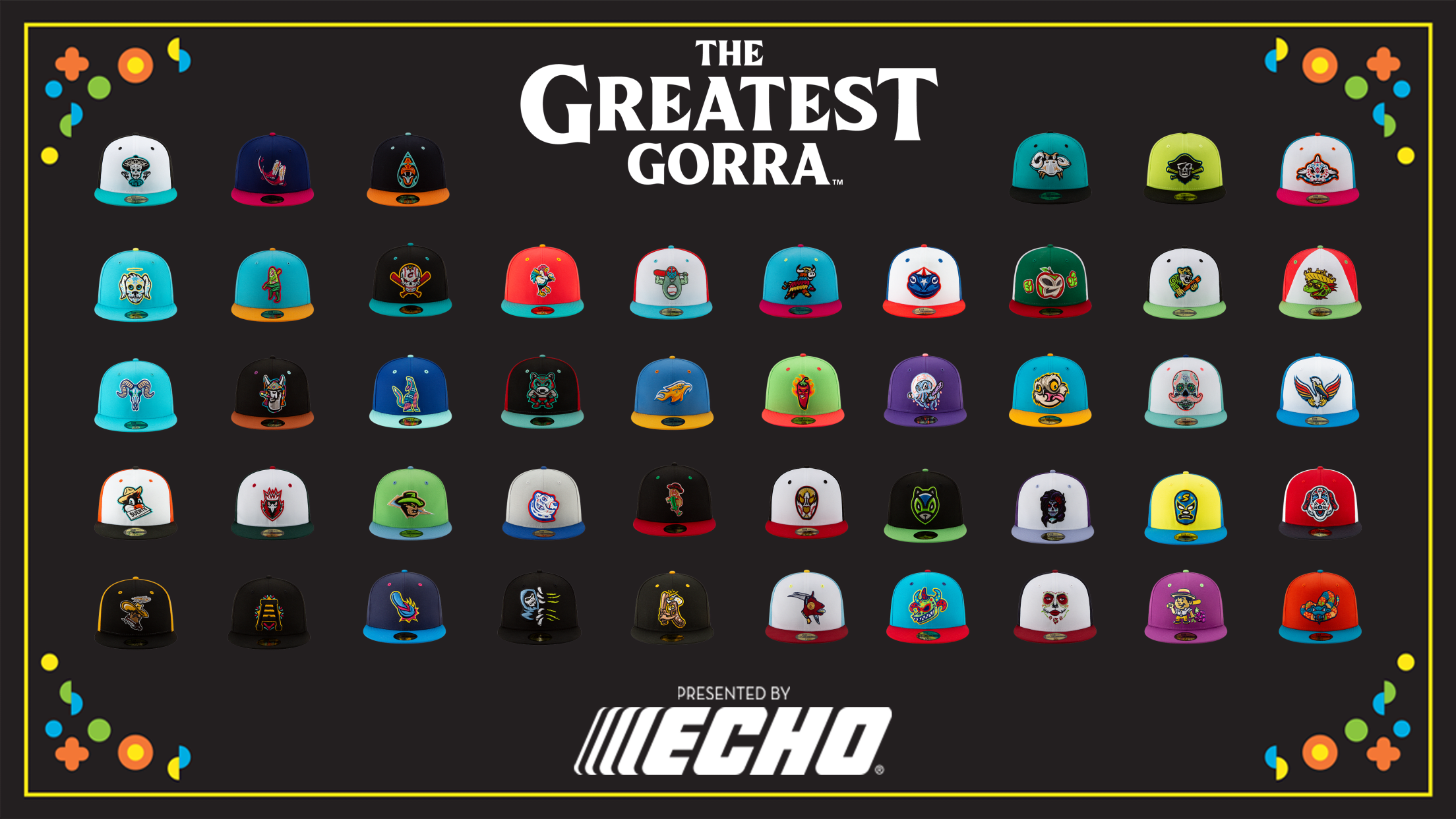 From 92 caps, one will take the crown. The Greatest Gorra tournament has entered its second round, having narrowed its collection to 46 squads from Minor League Baseball's Copa de la Diversión initiative recognizing and honoring Hispanic and Latinx communities with culturally relevant identities. Fans can cast their second round
National Anthem Tryouts on April 1st at FirstEnergy Park
Interested applicants must apply online in advance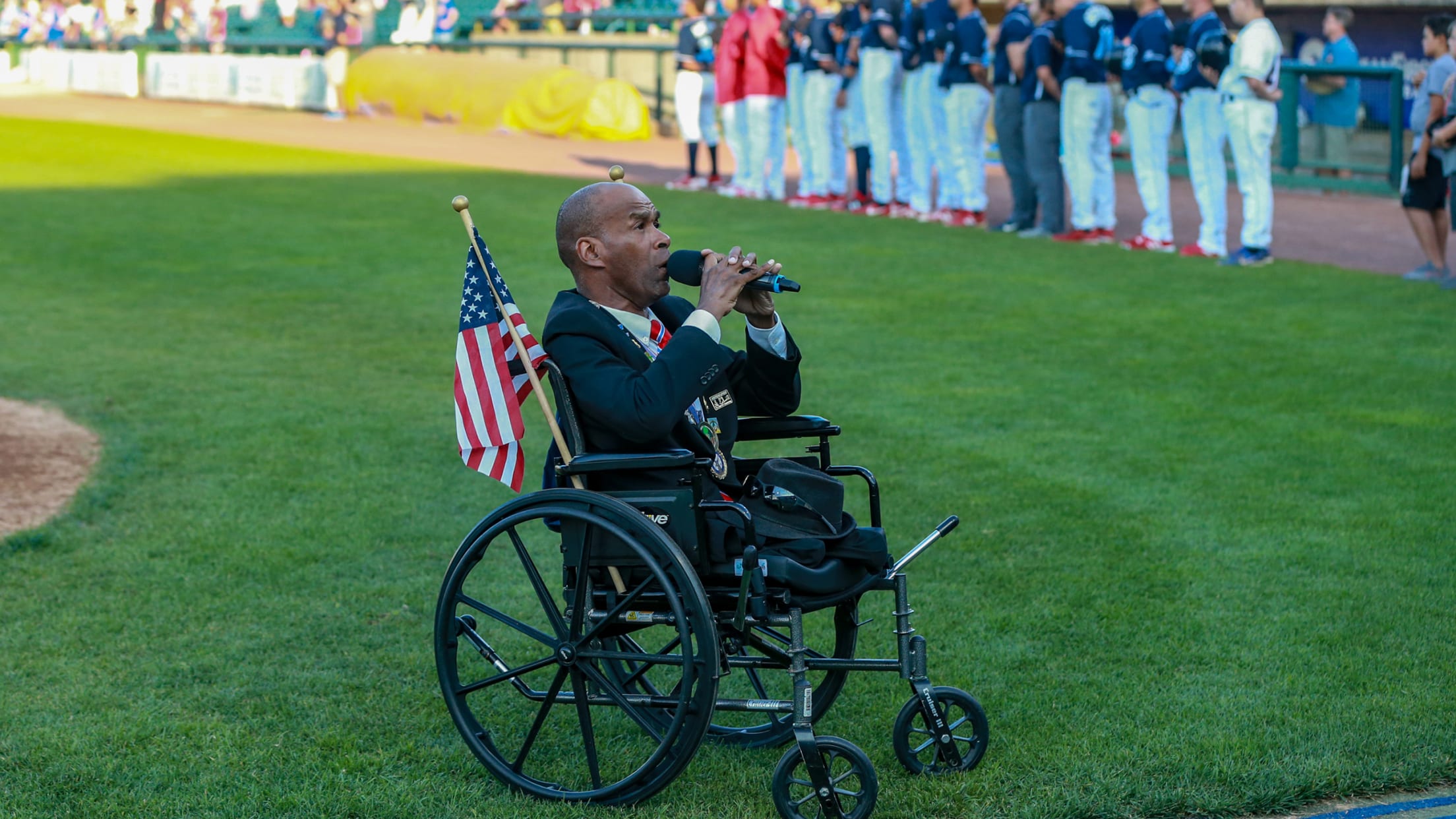 LAKEWOOD, NJ- The BlueClaws will hold their 2020 National Anthem tryouts on Wednesday, April 1st at FirstEnergy Park. The auditions will run from 5 pm - 7 pm.
Numerous 2020 Promotions Released For First Time
Many more to be unveiled over the next few weeks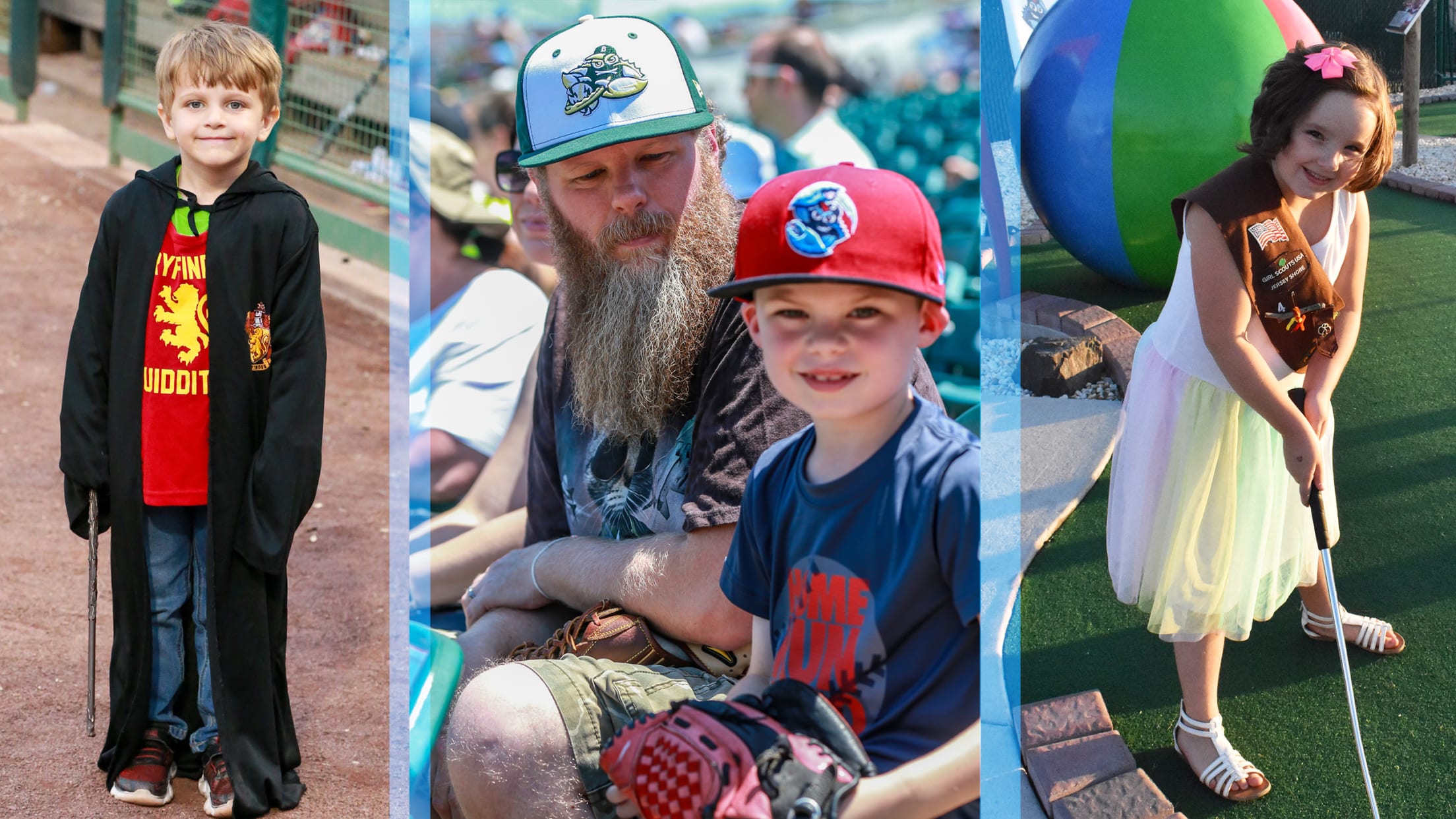 The BlueClaws have unveiled the first in a long series of Promotional Nights to come out for 2020. This is a partial list with many others to be released over the coming days and weeks. 
BlueClaws, Rothman Orthopaedics Announce Partnership
Rothman Orthopaedic Institute now the Official Physicians of the BlueClaws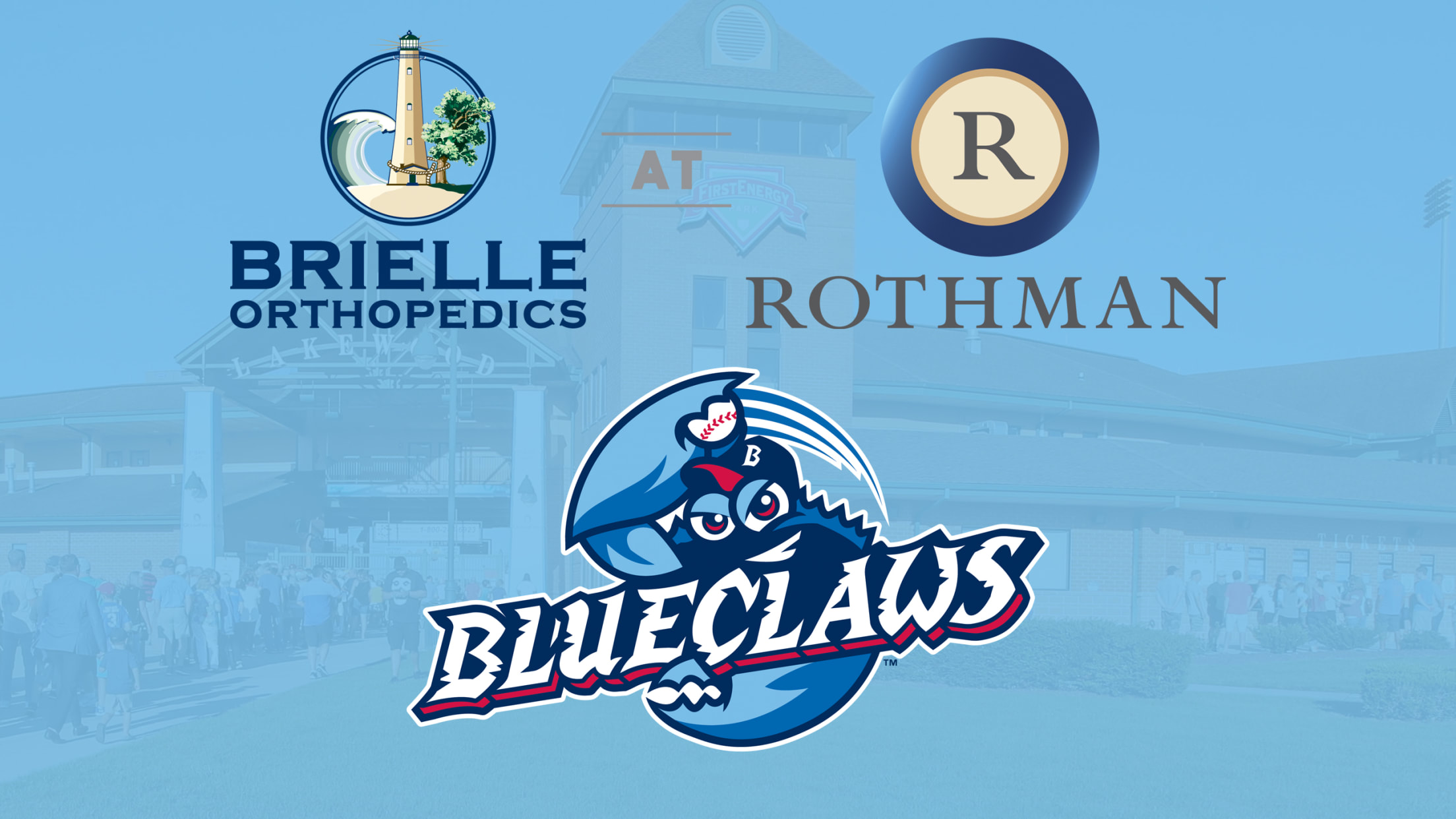 LAKEWOOD, NJ - The Lakewood BlueClaws (A, Phillies) are pleased to announce a partnership with Rothman Orthopaedic Institute, now the Official Physicians of the BlueClaws. Additionally, Rothman Orthopaedics will also become the official physician and sponsor of the BlueClaws youth sports programs including their "Play Like a Pro Series," youth
10th Annual Jersey Shore Wine Festival Returns April 25th
Tickets now on sale for the annual Jersey Shore staple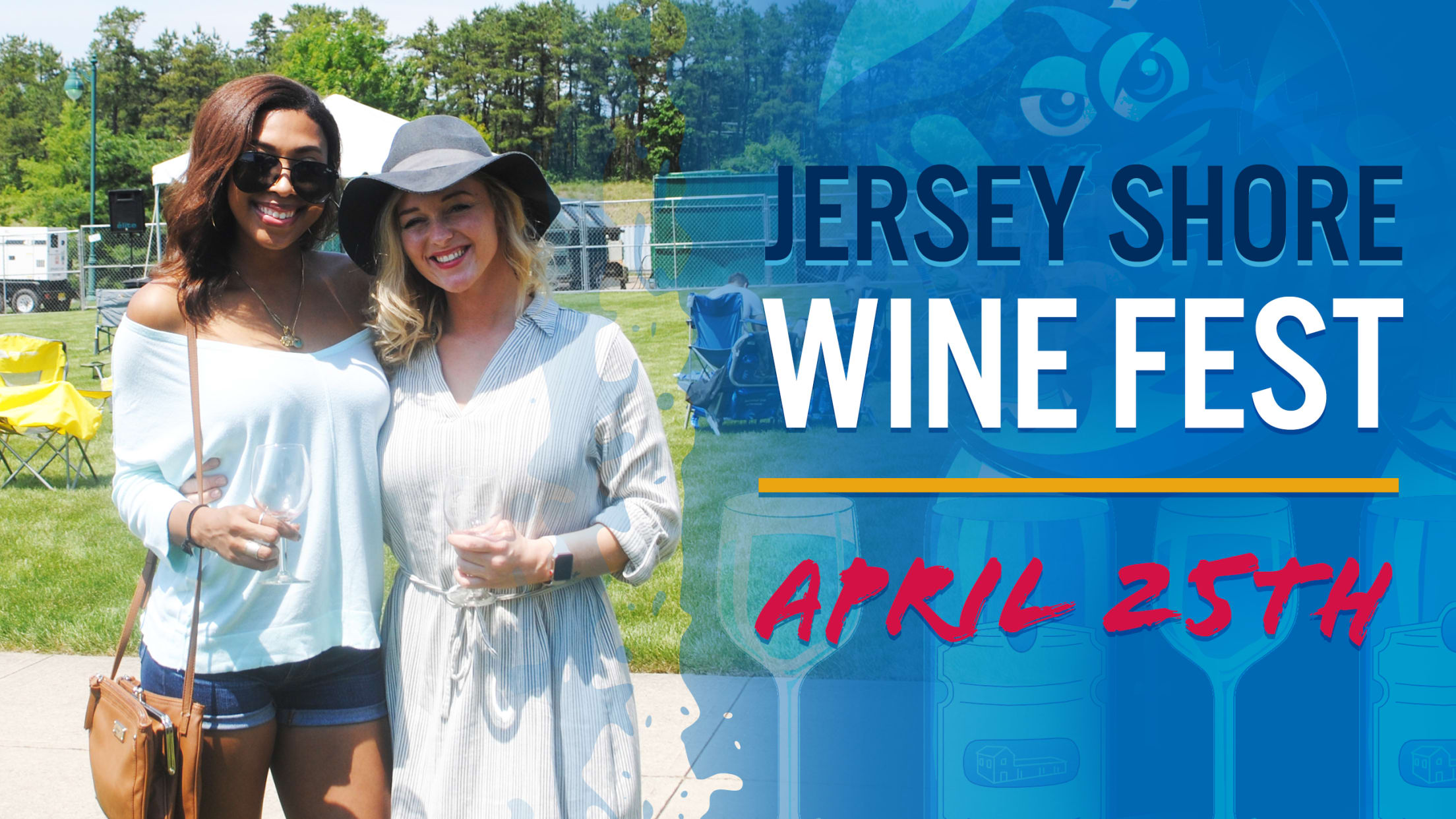 LAKEWOOD, NJ - The return of the Jersey Shore Wine Festival for a 10th season at FirstEnergy Park is so exciting that the BlueClaws moved the event up to April!
Adamson Joins Phillies, Will Manage BlueClaws This Year
31-year old Aussie joins returnees Hockenberry, Marrero on staff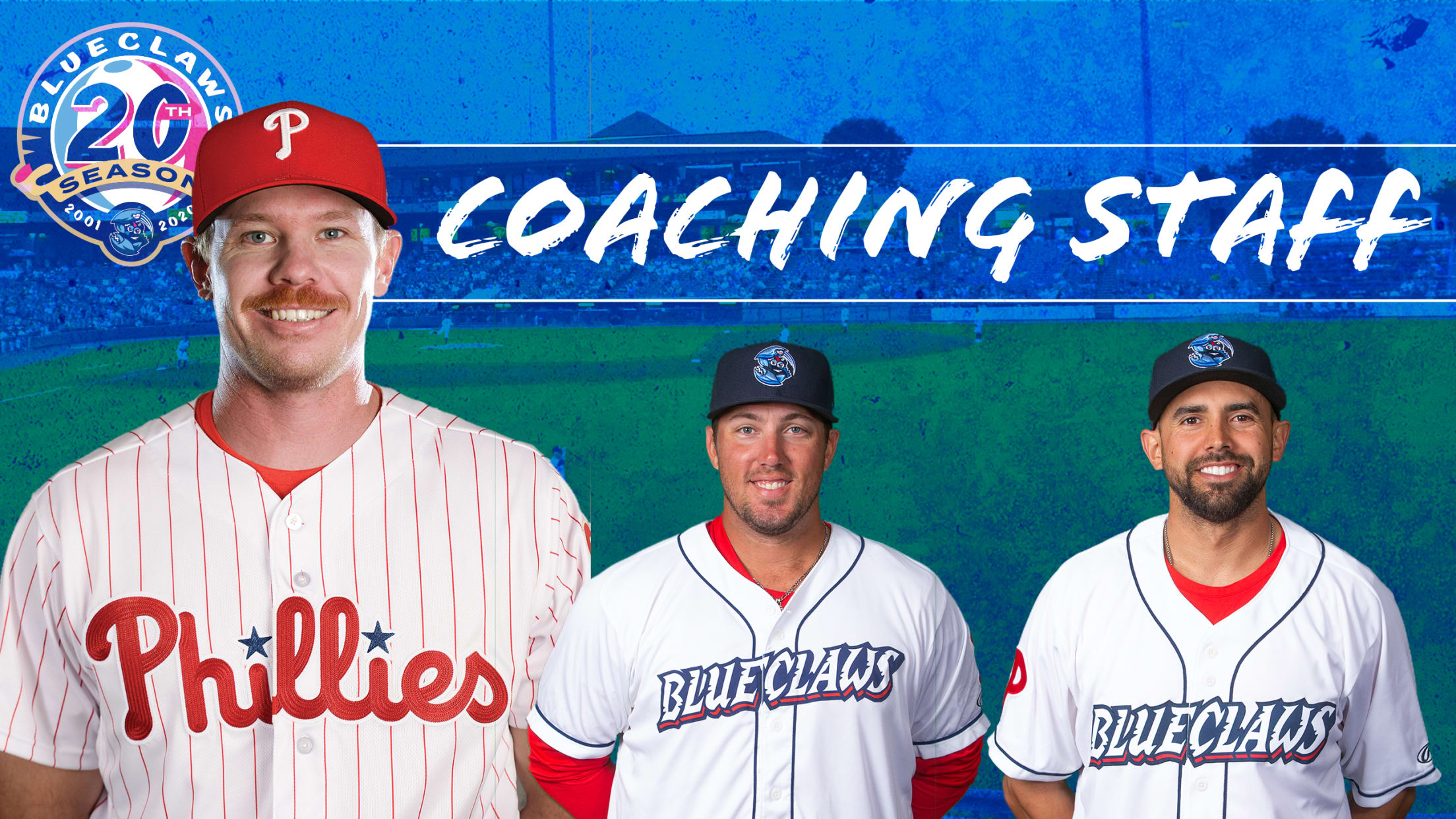 LAKEWOOD, NJ - Chris Adamson, a 31-year old Australian, has been named the 14th manager in BlueClaws history, it was announced on Friday by the Phillies. 
BlueClaws Debuting Beach-Theme Hat, Jersey in 2020
Alternate uniform set to be worn at Thursday games; merchandise now available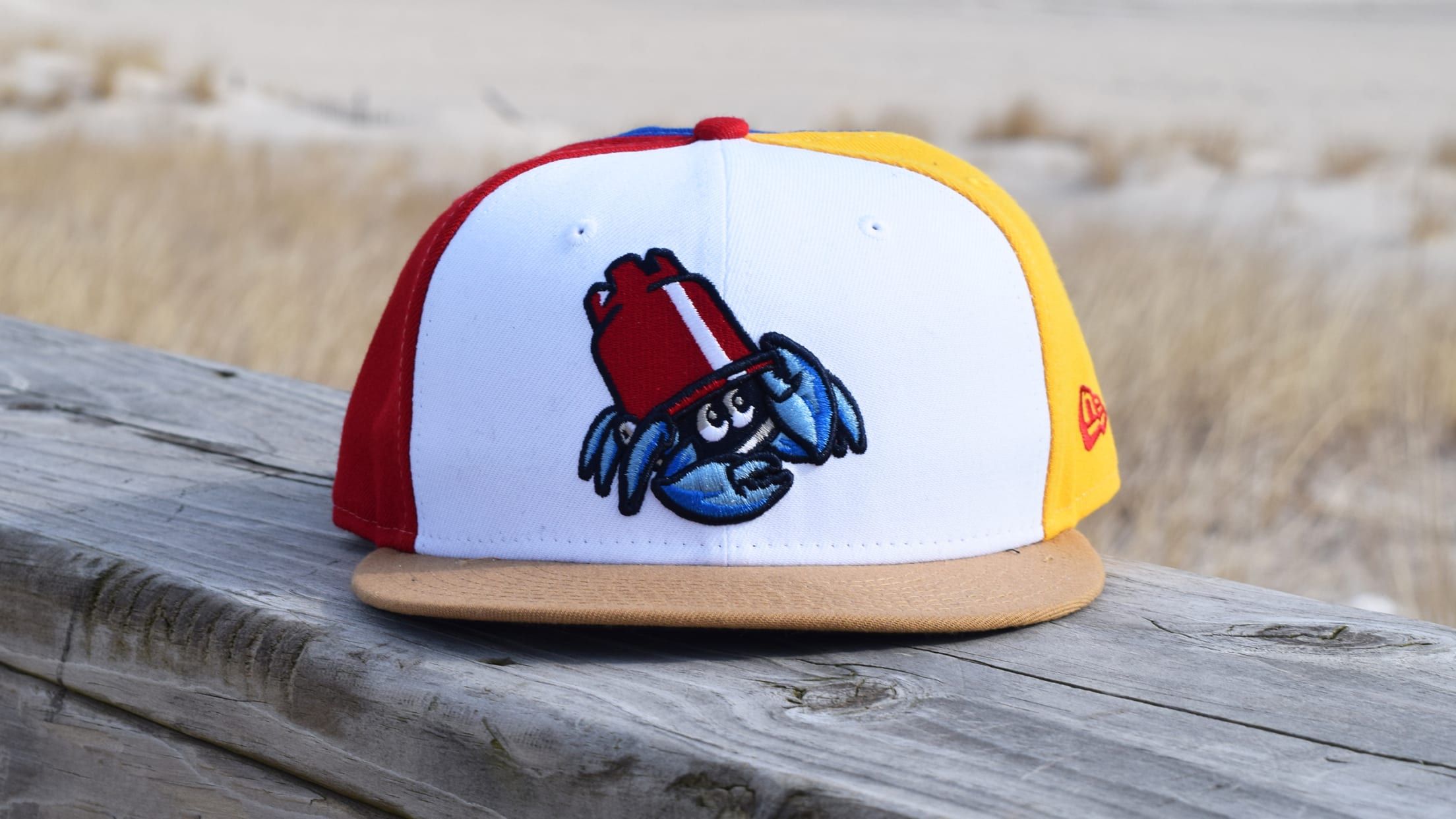 LAKEWOOD, NJ - The BlueClaws have unveiled a brand new beach-inspired hat and jersey combo that will be worn by the team this summer.The cap is modeled after a beach ball and includes a crab walking across the beach with a sand bucket on his head. The brim is sand-colored
Recognizing National Women In Sports Day
BlueClaws showcase the wonderful women on our front office staff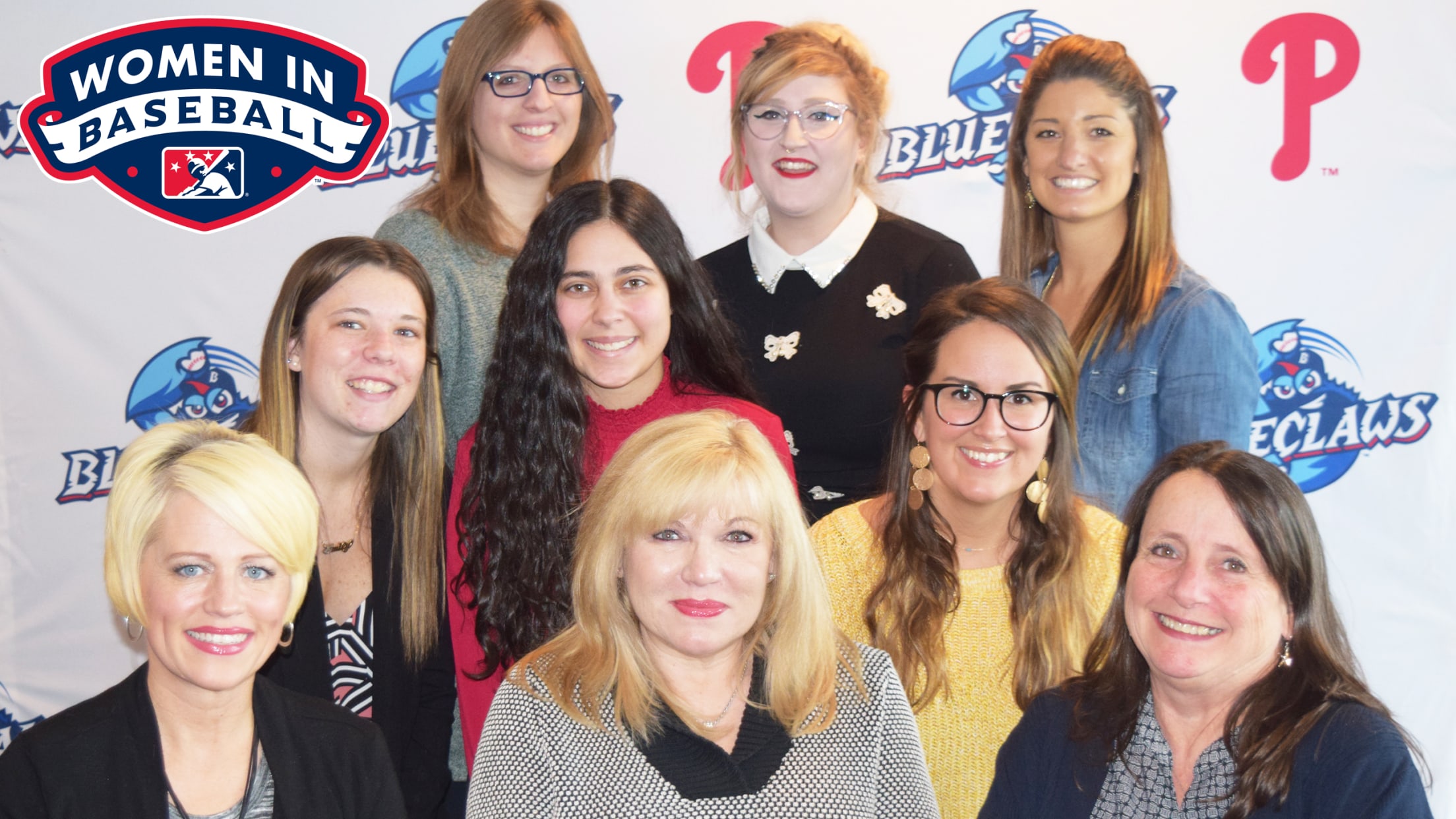 In honor of National Women in Sports Day (February 6th), the BlueClaws would like to highlight the outstanding female employees on our staff.