The Born to Run Beer Mile - July 29th
Event is part of Bruce Springsteen Appreciation Night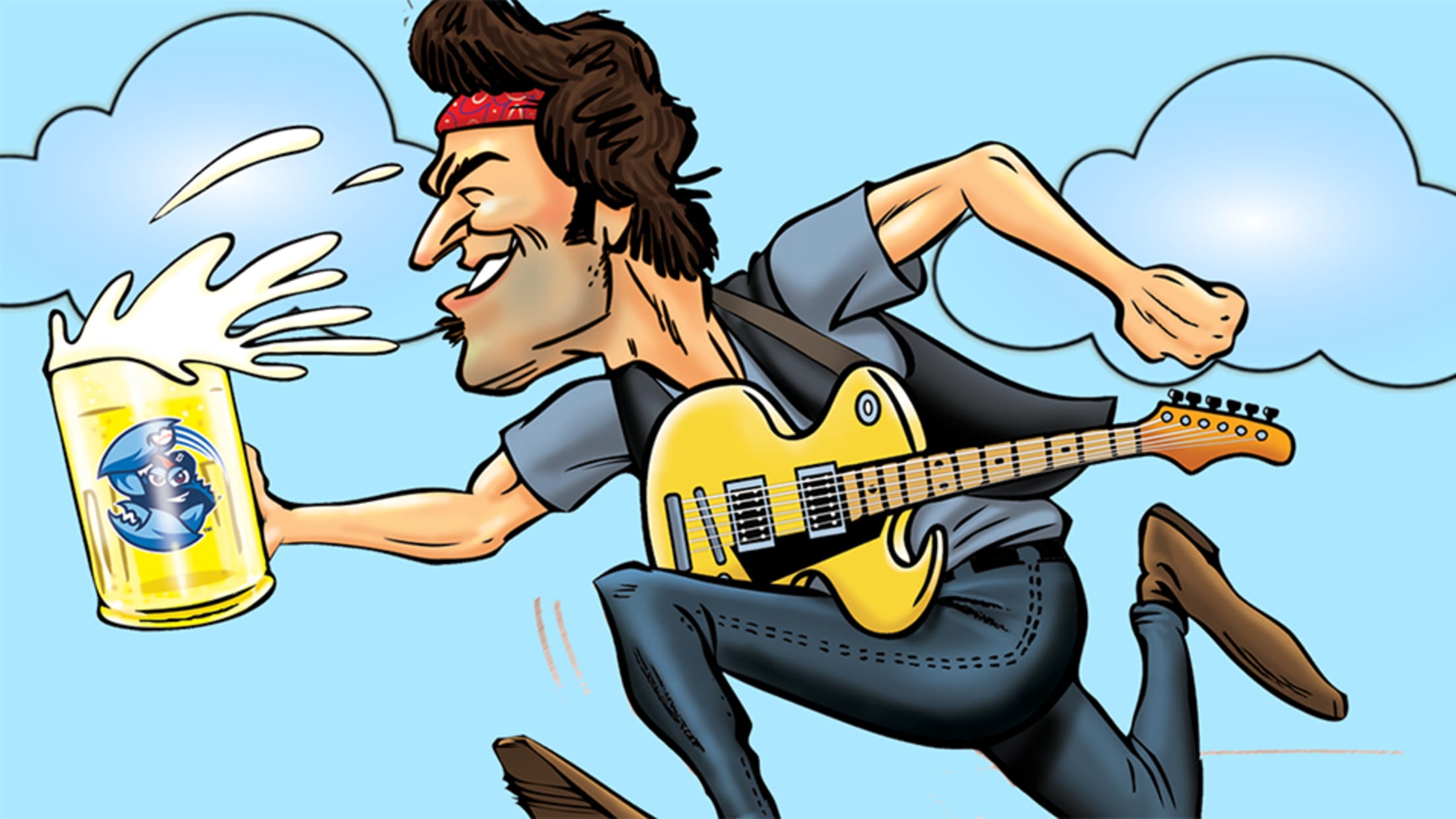 The Born to Run Beer Mile debuts on Saturday, July 29th at BruceClaws Night!---
The Born to Run Beer Mile debuts on Saturday, July 29th at BruceClaws Night!
---
As part of Bruce Springsteen Appreciation Night on Saturday, July 29th, the BlueClaws are hosting their first Born to Run Beer Mile before the game!
The event is open to participants 21 and older and the run begins at 5:45 pm. How the event works:

Runners will start on the field and run a lap of the warning track. After each lap, participants will receive a beer.
The first runner to finish three laps and three beers wins!
Each runner also receives a commemorative T-Shirt!
All the while, enjoy music from the
E-Street Shuffle
in the Coors Light WRAT Trap as part of the
TD Bank Summer Concert Series
, which begins at 5 pm when the gates open. First pitch of the game is at 7:05 pm.
The BlueClaws will hold their 10th
BruceClaws Night
on Saturday, July 29th as they become the
BruceClaws
. There will be a special jersey auction, with all proceeds to benefit BlueClaws Charities. Bruce Springsteen Appreciation Night is presented by Kean University.
For a flyer with additional information,
click here
. Participants can register by calling the BlueClaws Box Office at 732-901-7000 option 2. Registration is $29.95 (must be 21/older) and includes a game ticket and three beer vouchers.
For tickets to the game, call 732-901-7000 option 2 or
click here
.
- BlueClaws -