Two Three-Run HRs Key IronBirds 9-5 Win Over Claws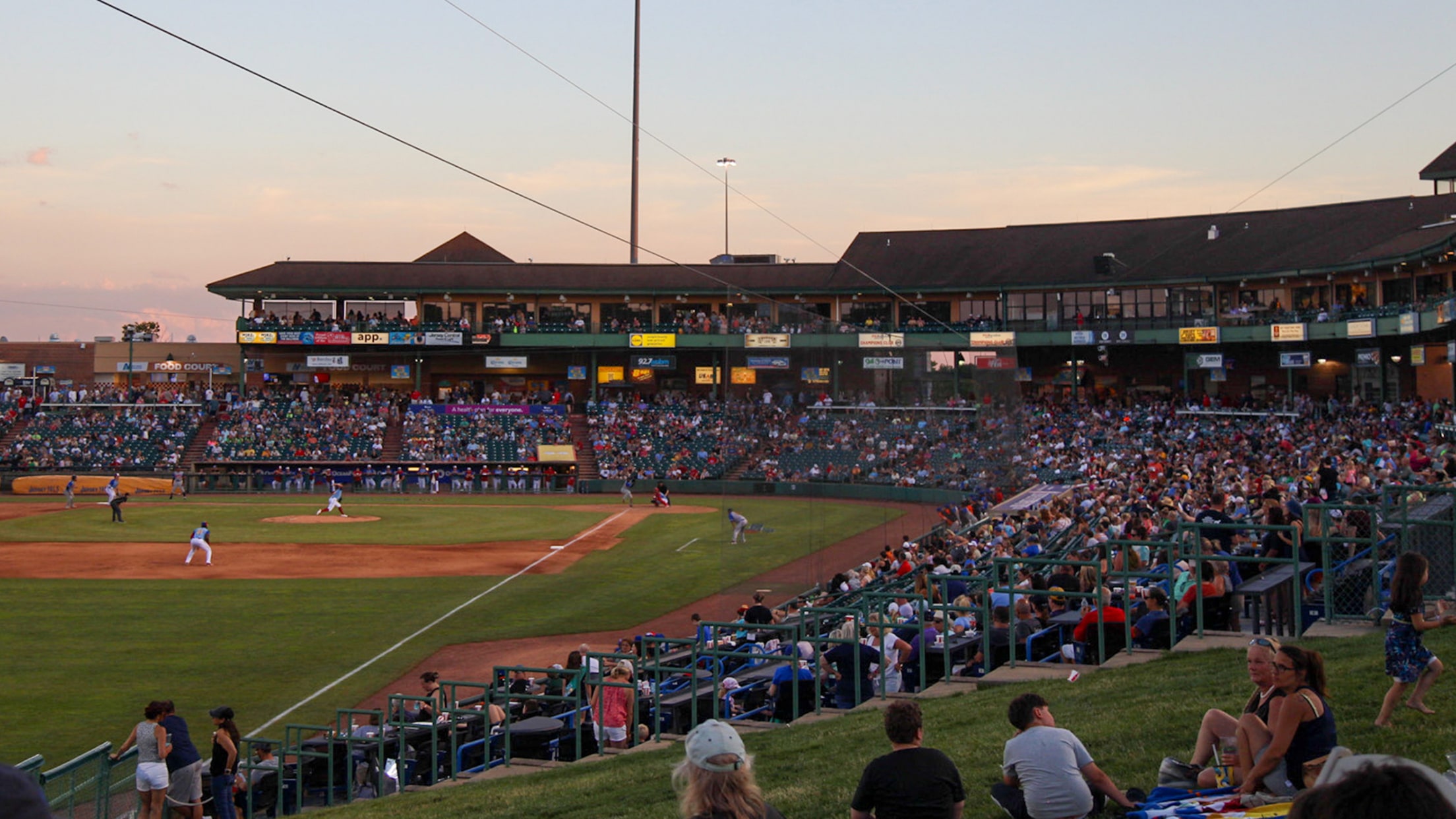 JERSEY SHORE, NJ - Aberdeen got three run home runs from Isaac Bellony and John Rhodes in a 9-5 win over the BlueClaws in front of sold out crowd at ShoreTown Ballpark on Friday night. The BlueClaws trailed 9-2 entering the ninth, scored three times, but fell short in dropping
JERSEY SHORE, NJ - Aberdeen got three run home runs from Isaac Bellony and John Rhodes in a 9-5 win over the BlueClaws in front of sold out crowd at ShoreTown Ballpark on Friday night. The BlueClaws trailed 9-2 entering the ninth, scored three times, but fell short in dropping their third of five in the series.
The IronBirds (41-21) are now 11-2 against Jersey Shore (24-37) this season.
Herbert Iser singled home a run and Baron Radcliff was hit by a pitch with the bases loaded in the ninth. Freylin Minyety then hit a SAC fly to score a run but Iser was doubled off second base. After a walk, Jared Carr grounded out to third to end the game.
Mick Abel started the game with four scoreless innings but ran into trouble in the fifth. Ramon Rodriguez and Davis Tavarez singled to start the inning. Isaac Bellony, who came into the day 0-20, hit a three-run home run, his second hit of the day and 17th home run in his career.
John Rhodes hit a three-run home run off Abel in the sixth to put Aberdeen up 6-1.
Abel (4-5) took the loss, allowing six runs on nine hits in six innings of work.
The IronBirds scored three runs, one earned, off Andrew Schultz in the eighth inning before Baron Radcliff hit his fifth home run of the year, a solo shot, in the bottom of the eighth. Radcliff is now one off DJ Stewart's team lead of six.
Iser had two hits for the BlueClaws.
Aberdeen starter Conner Gillispie (4-1) gave up one unearned run over six innings to earn the win.
The teams continue their series on Saturday night at 7:05 pm. RHP Ben Brown starts for Jersey Shore.
-Jersey Shore BlueClaws-