Lugnuts announce staff additions and promotions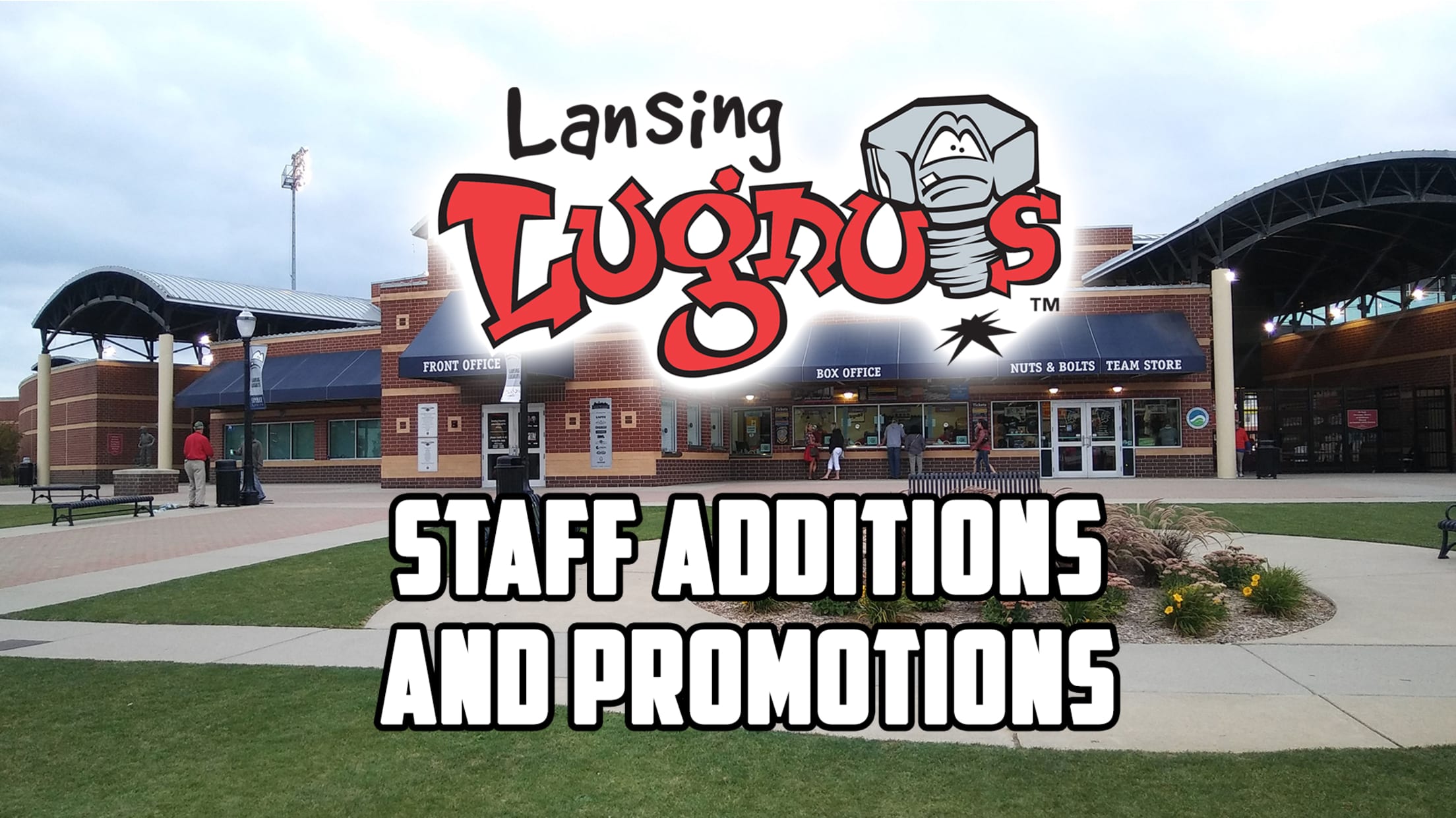 LANSING, Mich. – The Lansing Lugnuts today announce the addition of two staff members and five promotions, as the team prepares for the 2021 season beginning May 4th at Jackson® Field™. Bri Pfeil is promoted from Director of Finance to Vice President of Finance. Hailing from Tucson, Ariz., Bri joined
LANSING, Mich. – The Lansing Lugnuts today announce the addition of two staff members and five promotions, as the team prepares for the 2021 season beginning May 4th at Jackson® Field™.
Bri Pfeil is promoted from Director of Finance to Vice President of Finance. Hailing from Tucson, Ariz., Bri joined the Lugnuts as an intern in 2014 while obtaining her bachelor's degree from Michigan State University, worked as an accountant in the packing industry, and then re-joined the Lugnuts as a full-time front office staff member entering the 2017 season.
Zac Clark joins the Lugnuts as Assistant General Manager, Sales. A native of Dansville, Mich., Zac earned his bachelor's degree from Central Michigan University and his master's degree from East Tennessee State University, interned with the Martinsville Mustangs, spent three years with the Johnson City Cardinals, one year as Sponsorship Services Manager with the Asheville Tourists, and the last three seasons as General Manager for Johnson City, where he was honored as the 2018 and 2019 Appalachian League Executive of the Year.
Greg Kigar is promoted from Director of Stadium Events to Assistant General Manager of Stadium Events and Operations. From Gladwin, Mich., Greg earned his bachelor's degree from Central Michigan and his master's degree from Western Illinois University before working at Notre Dame, the Jacksonville Memorial Coliseum, the Dow Events Center, Central Michigan University, and serving as the first Director of Stadium Operations for the Great Lakes Loons. This is Greg's second season with the Lugnuts.
Dylan Meyer is promoted from Account Executive to Corporate Sales Manager. The Traverse City native received his bachelor's and master's degrees from Michigan State University before working on the sales staff of the Sacramento Kings in 2017. This is his second year with the Lugnuts.
Kyle England is promoted from Corporate Account Executive to Group Sales Manager. A resident of Howell, Kyle earned his bachelor's and master's degrees from Central Michigan University. He worked as a sales intern for the Lugnuts in 2013, moving on to serve as sales consultant in University of Toledo athletics from 2015-2017 and group sales representative at United Shore Professional Baseball League in 2018 before rejoining the Lugnuts in 2019.
Terry Alapert is promoted from Production Manager to Manager of Digital and Video Production. A Western Michigan Bronco from Redford, Terry worked for Bronco Productions in 2016-2017 before joining the Lugnuts' production crew in 2018. Terry became a full-time member of the front office staff in 2019.
Eric Pionk rejoins the front office as Ticket Operations Manager. A native of Ruth, Eric attained his bachelor's degree from CMU before entering baseball with the Frontier League's Southern Illinois Miners in 2012. Eric left the Miners for the Lugnuts in 2014, joining the front office as group sales representative and ascending to group sales manager for the 2018 season and senior manager of sales and ticket services in 2018-2020.
For all of the latest information about the upcoming Lugnuts season, please visit lansinglugnuts.com or call (517) 485-4500.
# # #