Bats, 'Birds Split DH as Louisville Improves to 8-4 in Last 12 Games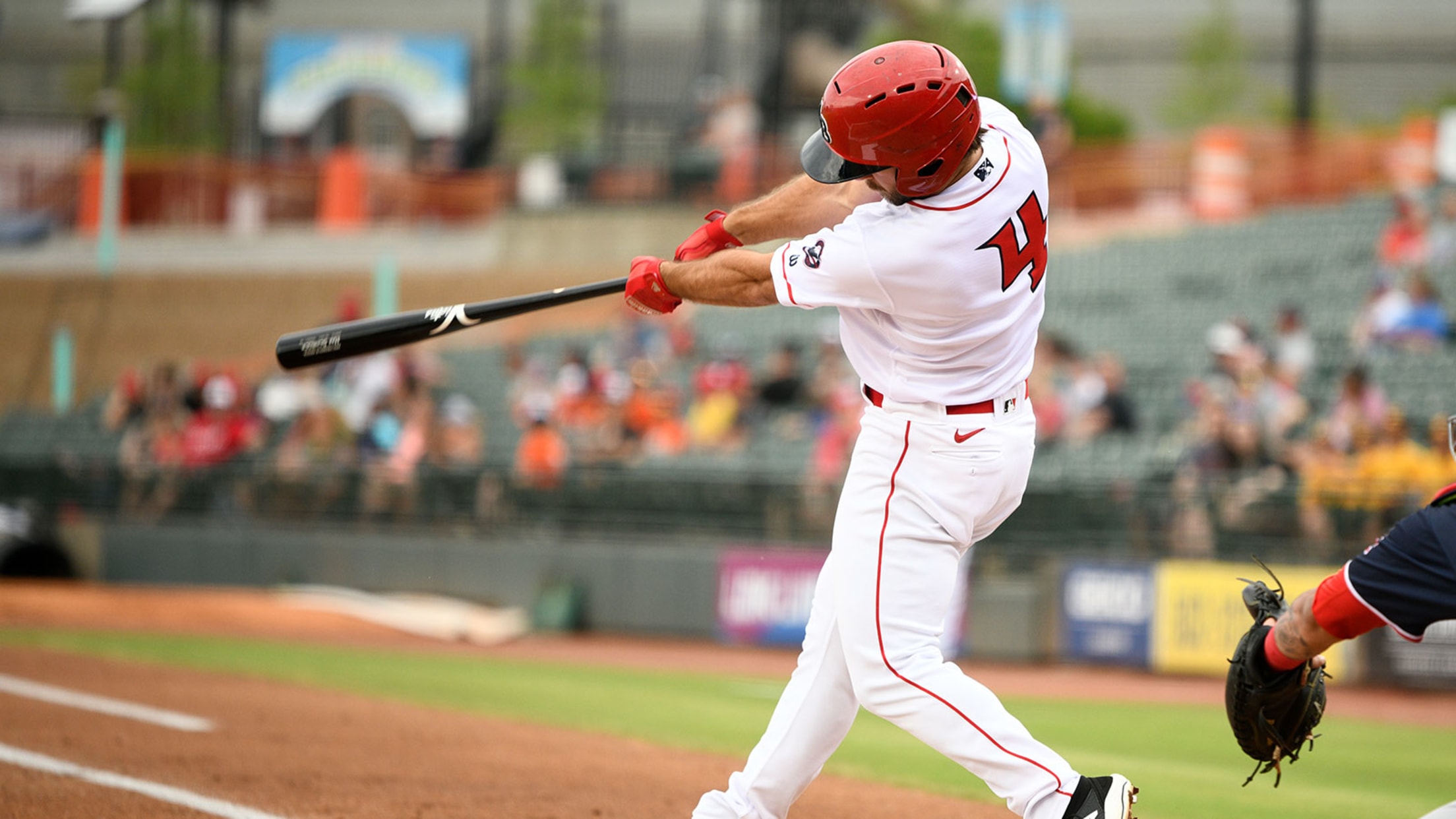 LOUISVILLE, KY – Max Schrock homered twice and drove in three in a Bats win in Game 1, but a sacrifice fly in extra innings prevented a two-game sweep as the Louisville Bats split a doubleheader with the Memphis Redbirds Friday night at Louisville Slugger Field. With the split, the
LOUISVILLE, KY – Max Schrock homered twice and drove in three in a Bats win in Game 1, but a sacrifice fly in extra innings prevented a two-game sweep as the Louisville Bats split a doubleheader with the Memphis Redbirds Friday night at Louisville Slugger Field. With the split, the Bats have now won eight of their last 12 games.
Game 1 starter Riley O'Brien turned in a solid outing with 5.0 innings and just one earned run. He also doubled home a runner to help his own cause with a drive to right that reached the wall.
With O'Brien in control, Schrock produced just the second multi-homer game of his career with a solo shot in the first inning and two-run bomb in the third.
Reds rehabber Michael Lorenzen authored a 2.0-inning save with a scoreless sixth and seventh to nail down the 4-2, Game 1 win.
In Game 2, top prospect Jose Barrero plated the Bats' lone tally on a single in the third frame.
Connor Capel matched the run with a solo shot in the fourth and Scott Hurst brought home the game-winner on a sacrifice fly in the top of the eighth inning.
Bats starter Bo Takahashi delivered a similarly strong outing to O'Brien, spinning 5.0 frames on one-run ball with seven strikeouts.
Redbirds reliever TJ McFarland struck out the side in the eighth to pick up the save in Memphis' 2-1 victory.
Louisville and the Redbirds will continue their six-game series Saturday at 7 p.m. at Louisville Slugger Field. RHP Ashton Goudeau (1-1, 5.50) will toe the slab for the Bats against LHP Zack Thompson (0-6, 9.16).