Bats Rally Late but Fall 7-6 in the 10th to St. Paul on Friday Night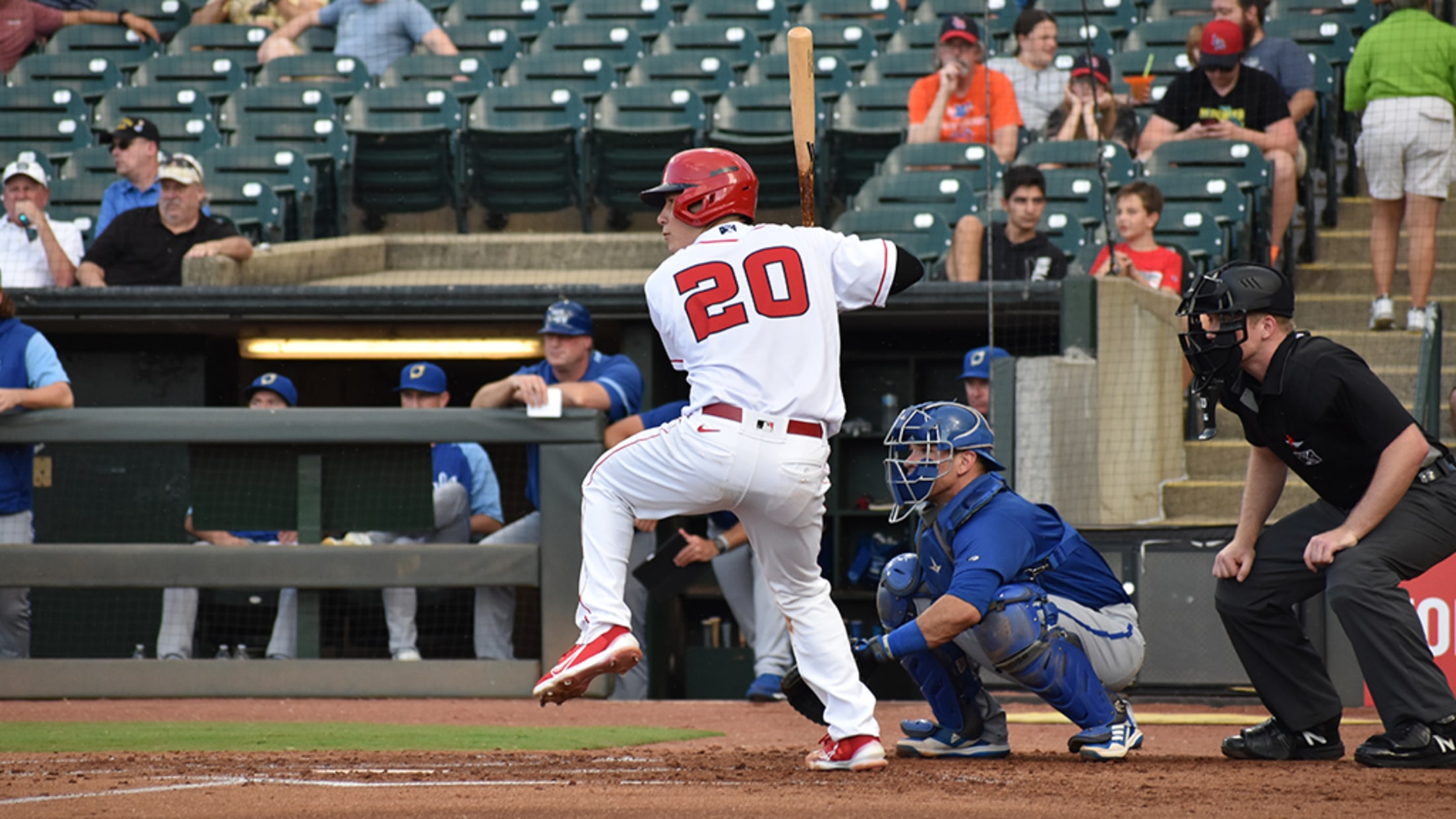 ST. PAUL, MN. – The Louisville Bats (56-83) rallied late but ultimately fell 7-6 in the tenth inning to the St. Paul Saints (67-71) on Friday night at CHS Field. [Box Score] After a relatively easy first inning for both pitchers, St. Paul jumped on the ball in the second
ST. PAUL, MN. – The Louisville Bats (56-83) rallied late but ultimately fell 7-6 in the tenth inning to the St. Paul Saints (67-71) on Friday night at CHS Field.
After a relatively easy first inning for both pitchers, St. Paul jumped on the ball in the second inning scoring two runs to take a 2-0 lead.
Brandon Williamson (1-4, 4.50), threw 2.0 solid innings in his first start since August 28th, giving up two runs on two hits with four walks and two strikeouts. Reds rehabber Robert Dugger (3-3, 4.09) also turned in 2.0 solid innings, allowing just one hit with two walks and two strikeouts.
The Bats put a run on the board in the sixth to cut St. Paul's lead in half. Mike Siani led off the inning with a bunt single and was moved to third in the following at-bat on a single from Lorenzo Cedrola. With one out in the inning, Cristian Santana sent a fly ball deep enough to right field to score Siani on a sacrifice fly and get Louisville back within one at 2-1.
Louisville continued its scoring in the seventh inning. Leonardo Rivas walked to kick off the inning and was followed immediately by a line drive single from Michael De Leon. In the next at-bat Eric Yang laid down a sacrifice bunt to move both Rivas and De Leon into scoring position with one out. One at-bat later, Isiah Gilliam roped a double into left field to score both Rivas and De Leon and give the Bats a 3-2 lead.
In the top of the eighth, Louisville continued to roll. After Juniel Querecuto reached on a leadoff walk, Santana launched his 11th home run of the season over the right field wall to extend the Bats lead to 5-2.
St. Paul answered in the bottom of the eighth, tying the game 5-5 on a two-out, three-run home run.
In the top of the tenth, Yang came up clutch, lacing a line drive into left field to score Santana from third to go up 6-5, but St. Paul would ultimately come out on top, winning the game 7-6 in ten innings.
The Bats and Saints will continue their six-game series tomorrow night with game five set to start at 8:07 pm E.T. Right-hander Ben Lively (2-5, 4.39) will get the ball for Louisville while righty Derek Rodriguez (7-4, 5.02) will take the mound for St. Paul.