Team Uniform Sets
As a part of the Nashville Sounds: Remastered, the team introduces four uniform sets (jerseys and hats) to replace the previous looks and wear in 2019 and beyond.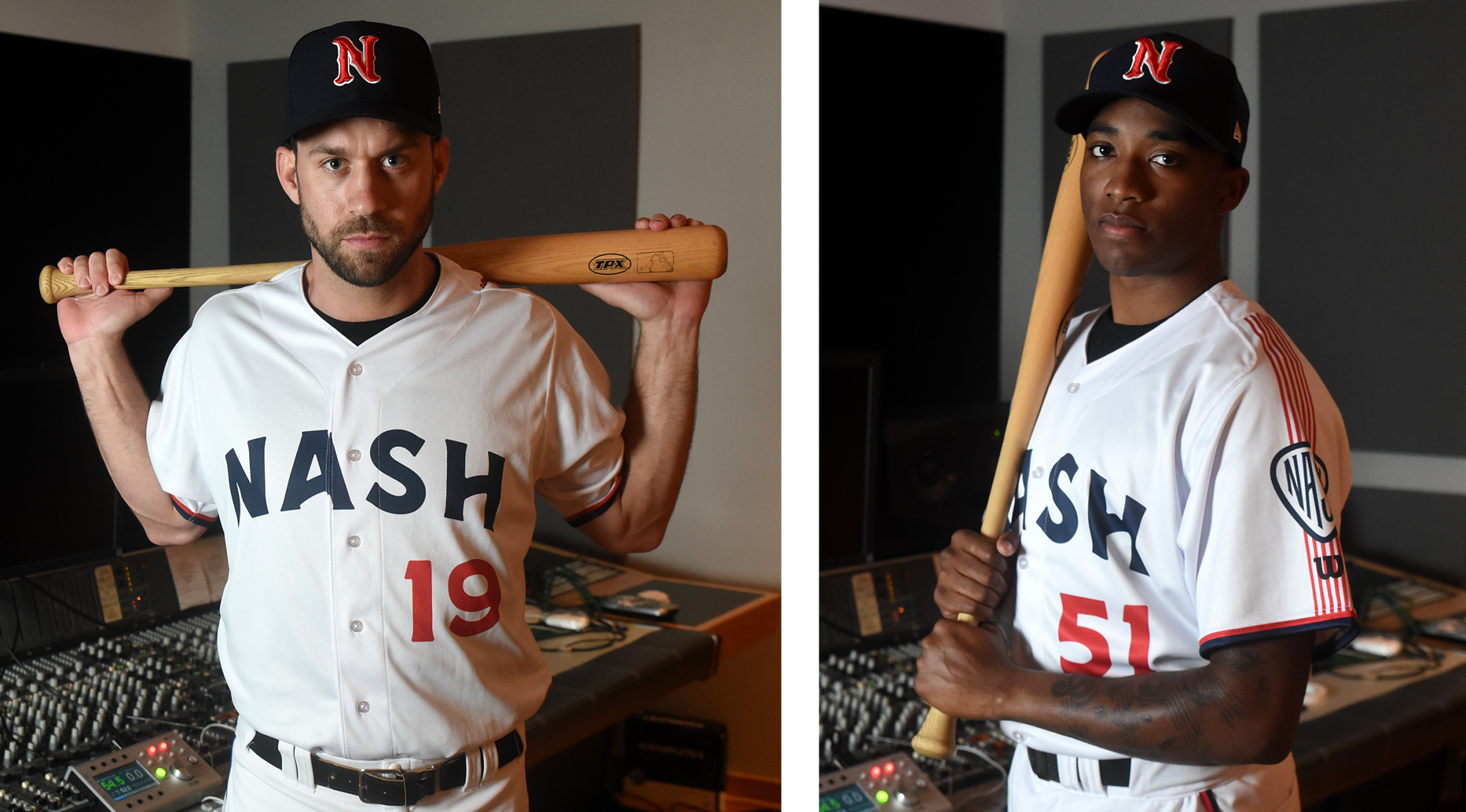 These classic white uniforms bring the history of Nashville baseball to the modern era of the Sounds.
The abbreviated city name "NASH" is boldly arched on the chest of the jersey and spelled with the team's custom typeface.
The sleeves feature the NASH Pick in front of 6-guitar strings as a nod to Music City and the Big Guitar Videoboard at First Horizon Park.
The new home hat for Nashville is an all navy design with a red "N" icon outlined in white.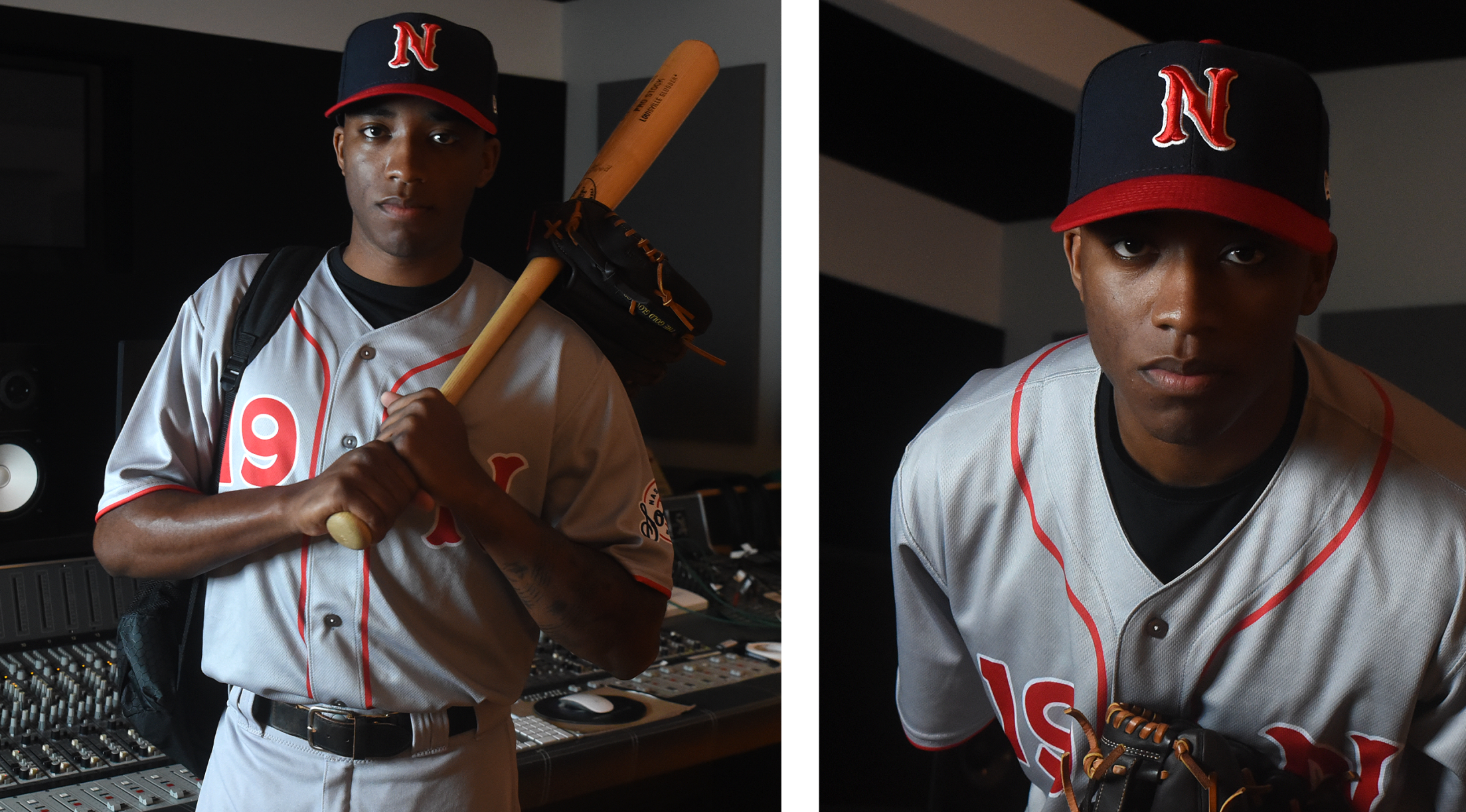 Our road gray jerseys may be the most classic look for the team, featuring the player number and N icon paired together in red across the chest.
As we looked back to our baseball forefathers to concept a jersey look, the Nashville Vols and the Negro Leagues played a strong part of how we wanted our jerseys to represent us.
There are no strings on these sleeves, simply baseball at its purest.
The hat paired with the road jersey has a navy base and a red bill with the N icon featured boldly in red.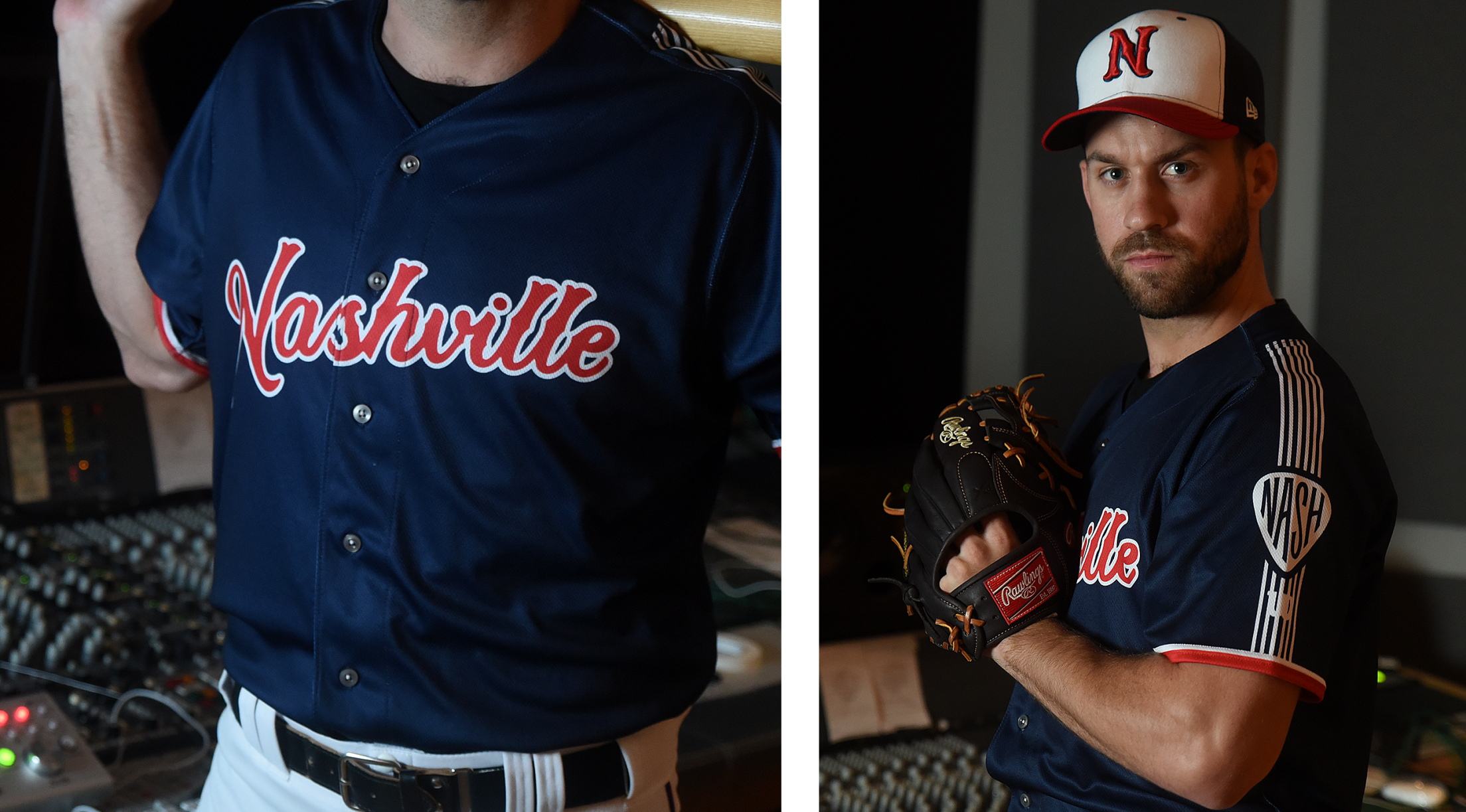 This alternate navy uniform set most boldly establishes the team's newest color.
It features Nashville across the chest in red, with the NASH Pick set against six white guitar strings.
Our navy alternate jerseys will be paired with our "Pastime Hat" which features all three of our new colors: a red bill, white front panel, and navy backing with the red N icon popping off the front.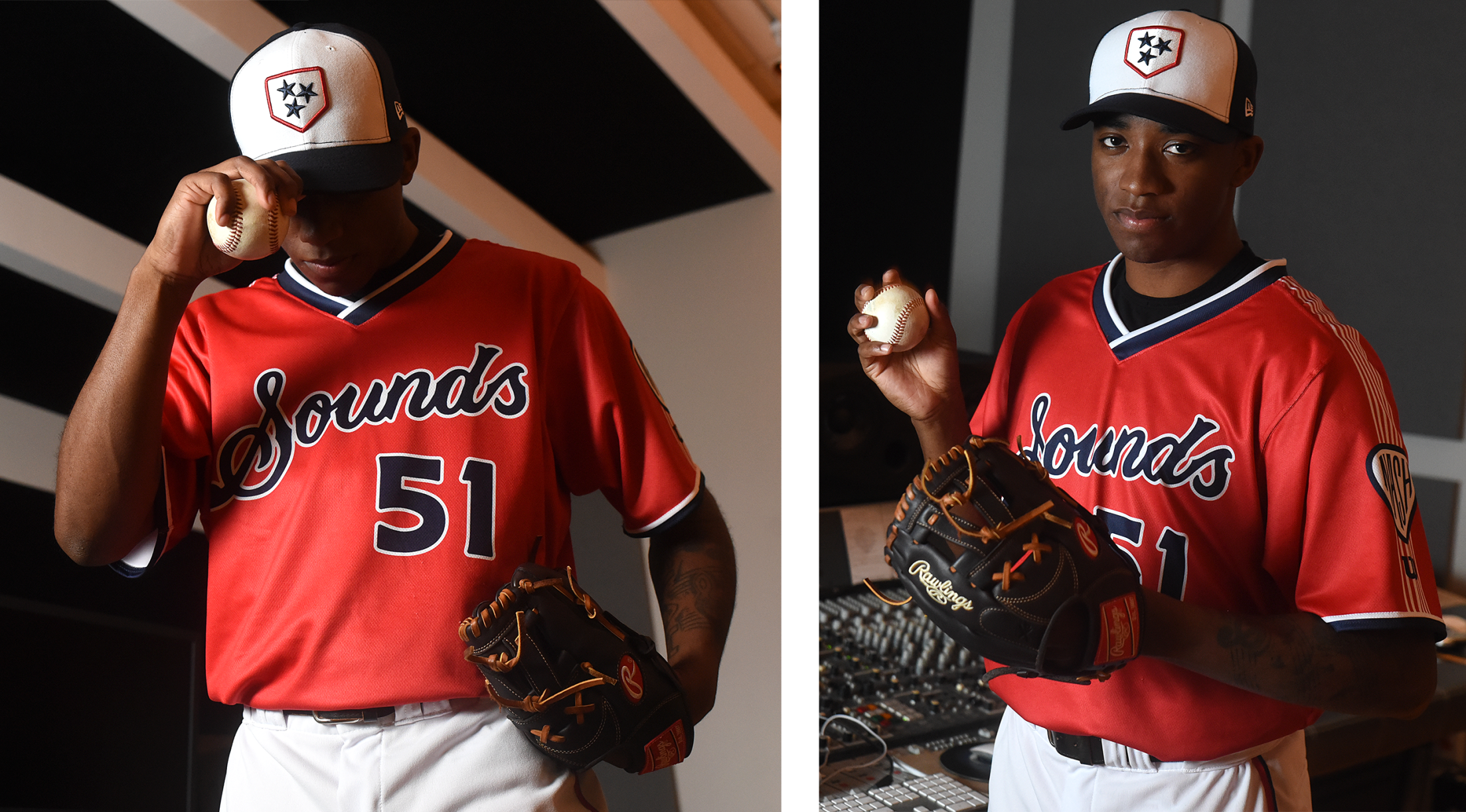 The alternate red is the only uniform set to feature the Sounds name prominently across the chest in navy.
Similar to the other home tops, the jersey features the NASH Pick set against six white guitar strings running down the sleeves.
The "Tri-Star Hat" is paired with this look: a navy cap with white front paneling that features the Tri-Star Plate logo.