Team Type
Not to be overlooked is the team typography, another layer of the "remastered" look that provided us with one more area in which to insert meaningful references.
Born From Our History:

The Nashville Sounds official font: NASH was created custom for the Nashville Sounds and built with the past in mind. Dramatic customization occurs in the letters "A" and "H". The custom crossbars in these letters angle up from left to right and pay homage to the unique shape of the playing surface of Sulphur Dell, which featured a treacherous hill in right field.
These two letters also combine to make up half of the word "NASH" featured front and center on the team's home jerseys. Even the positioning of the letters on an invisible "hill-like" arch on the wordmark was intentionally built to reinforce the wonderful history of Sulphur Dell.
NASH FONT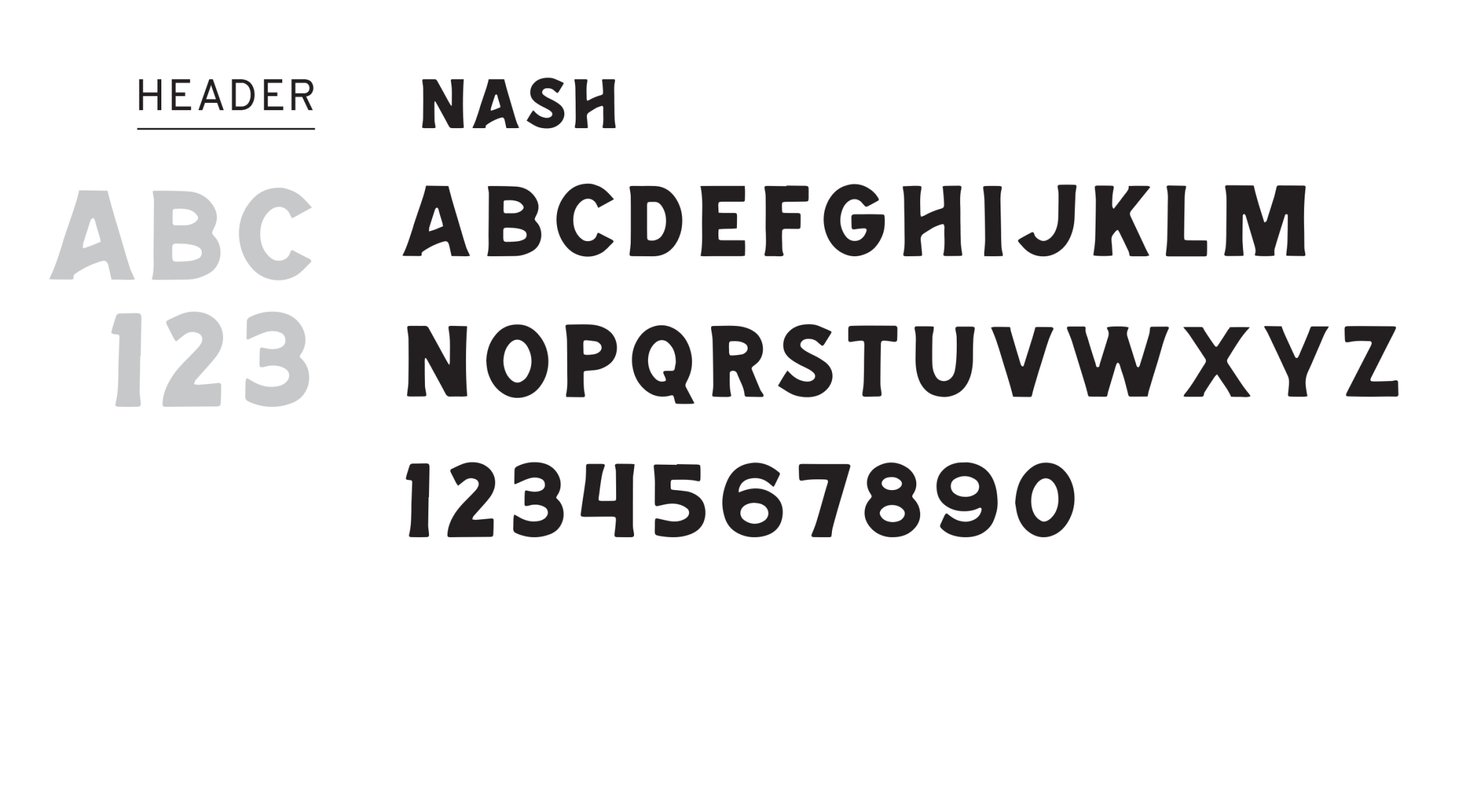 NASH ARCH