Dodgers Drop Opener in El Paso, 6-4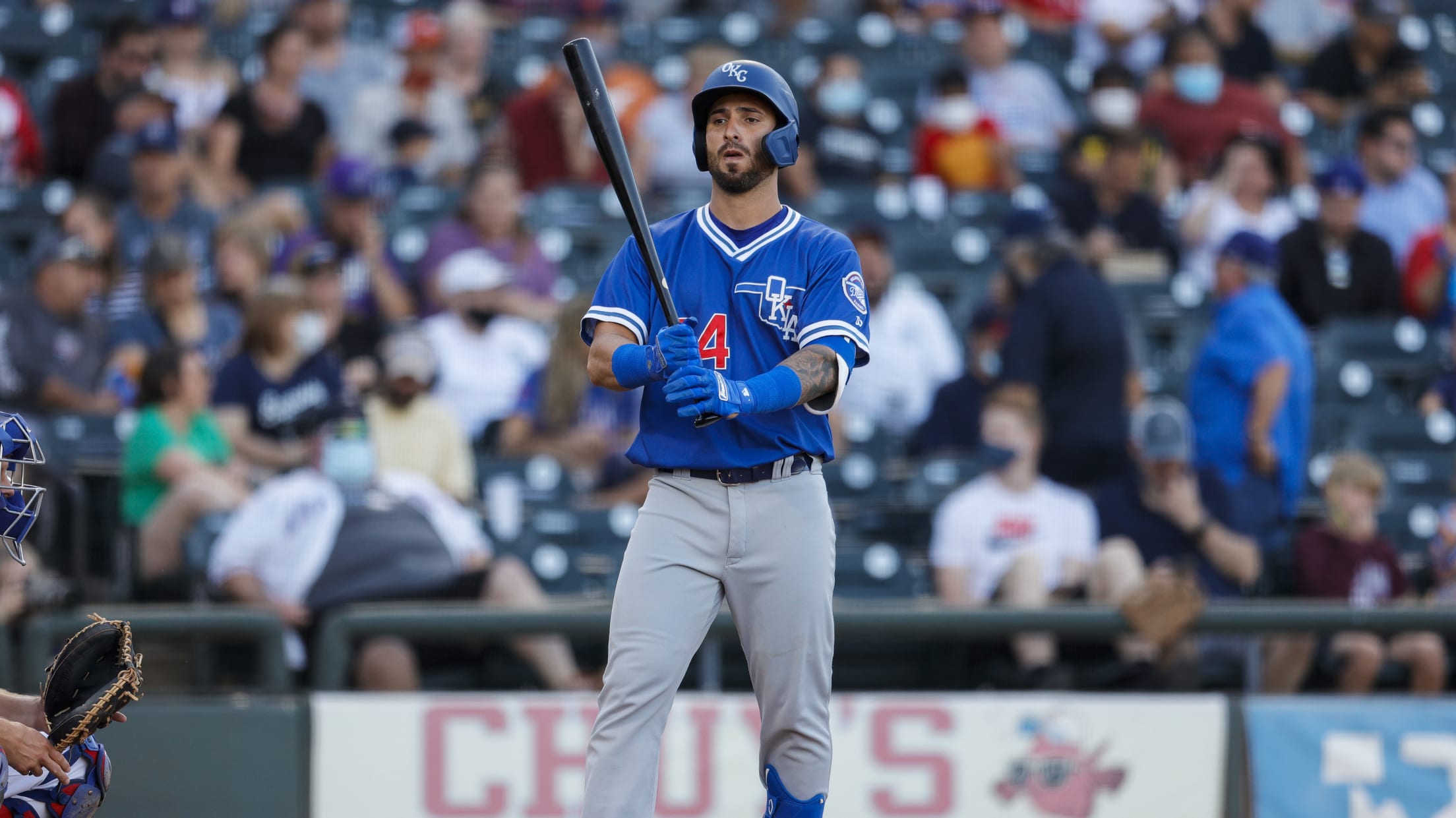 El Paso - 6 OKC Dodgers - 4 Thursday, May 27, 2021 – Southwest University Park – El Paso, Texas Game Summary: The El Paso Chihuahuas (9-9) used a key four-run fourth inning to take the lead and then responded with two go-ahead runs after the OKC Dodgers (5-14) tied
Dodgers Dominate in 12-0 Win at Albuquerque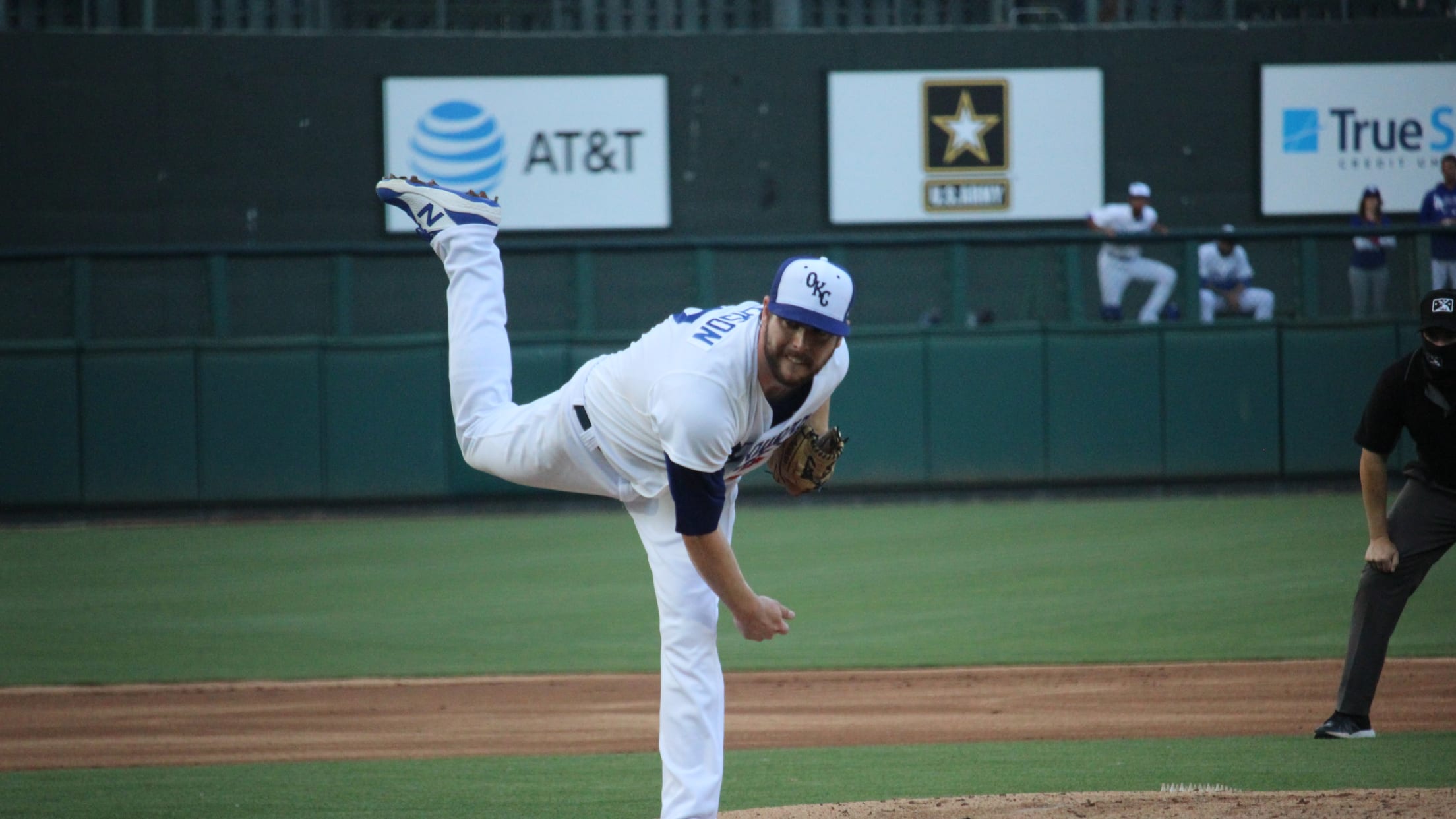 OKC Dodgers - 12 Albuquerque - 0 Tuesday, May 25, 2021 – Rio Grande Credit Union Field at Isotopes Park – Albuquerque, N.M. Game Summary: Pitcher Aaron Wilkerson held the Isotopes to one hit through 6.2 scoreless innings as the Oklahoma City Dodgers' offense was fueled by Luke Raley's career-high
Dodgers Let One Get Away in Albuquerque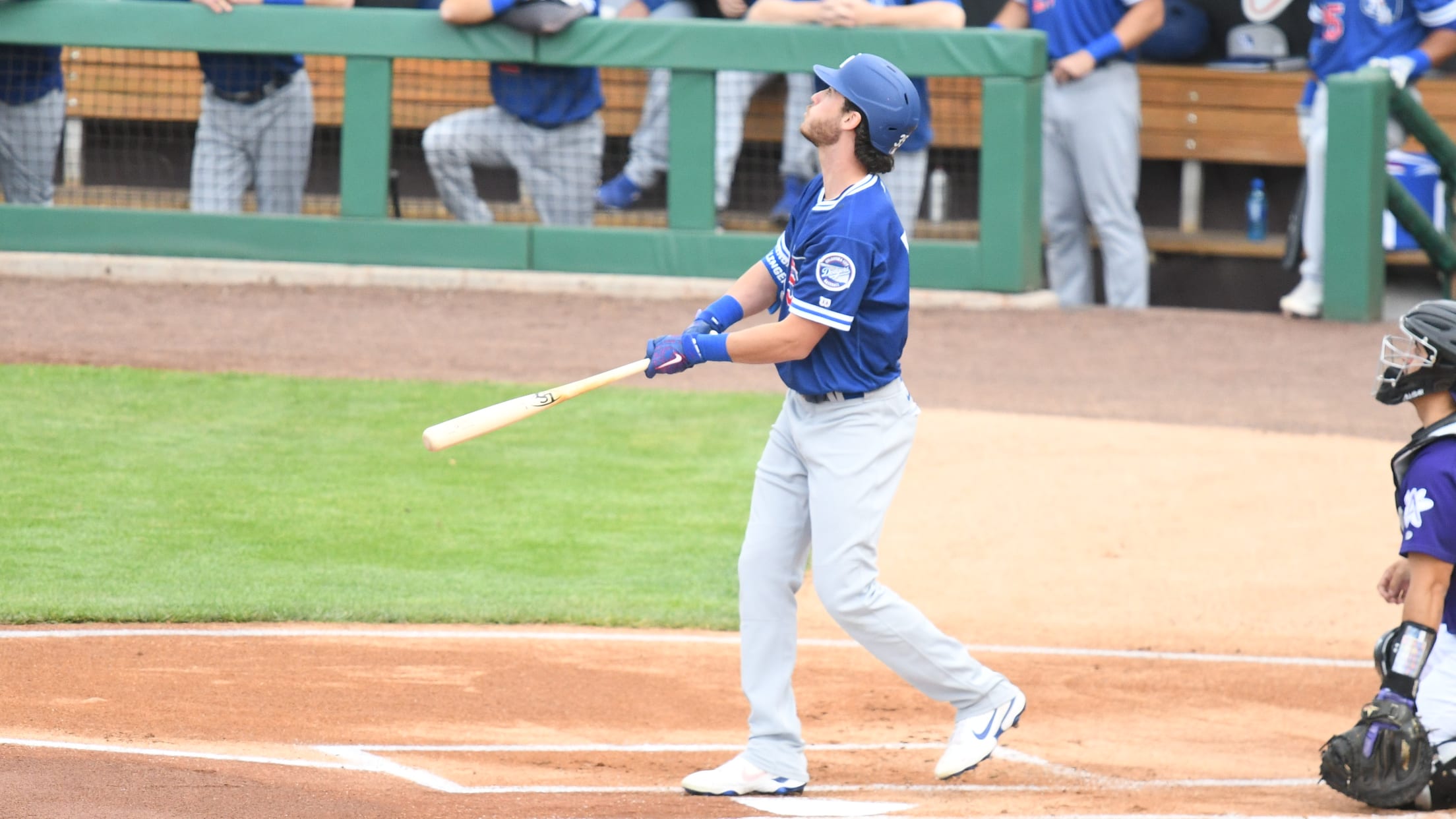 Albuquerque - 11 OKC Dodgers - 10 Sunday, May 23, 2021 – Rio Grande Credit Union Field at Isotopes Park – Albuquerque, N.M. Game Summary: The Oklahoma City Dodgers hit four home runs and totaled nine extra-base hits en route to scoring 10 runs, but it wasn't enough to prevent
Isotopes Outlast Dodgers, 7-6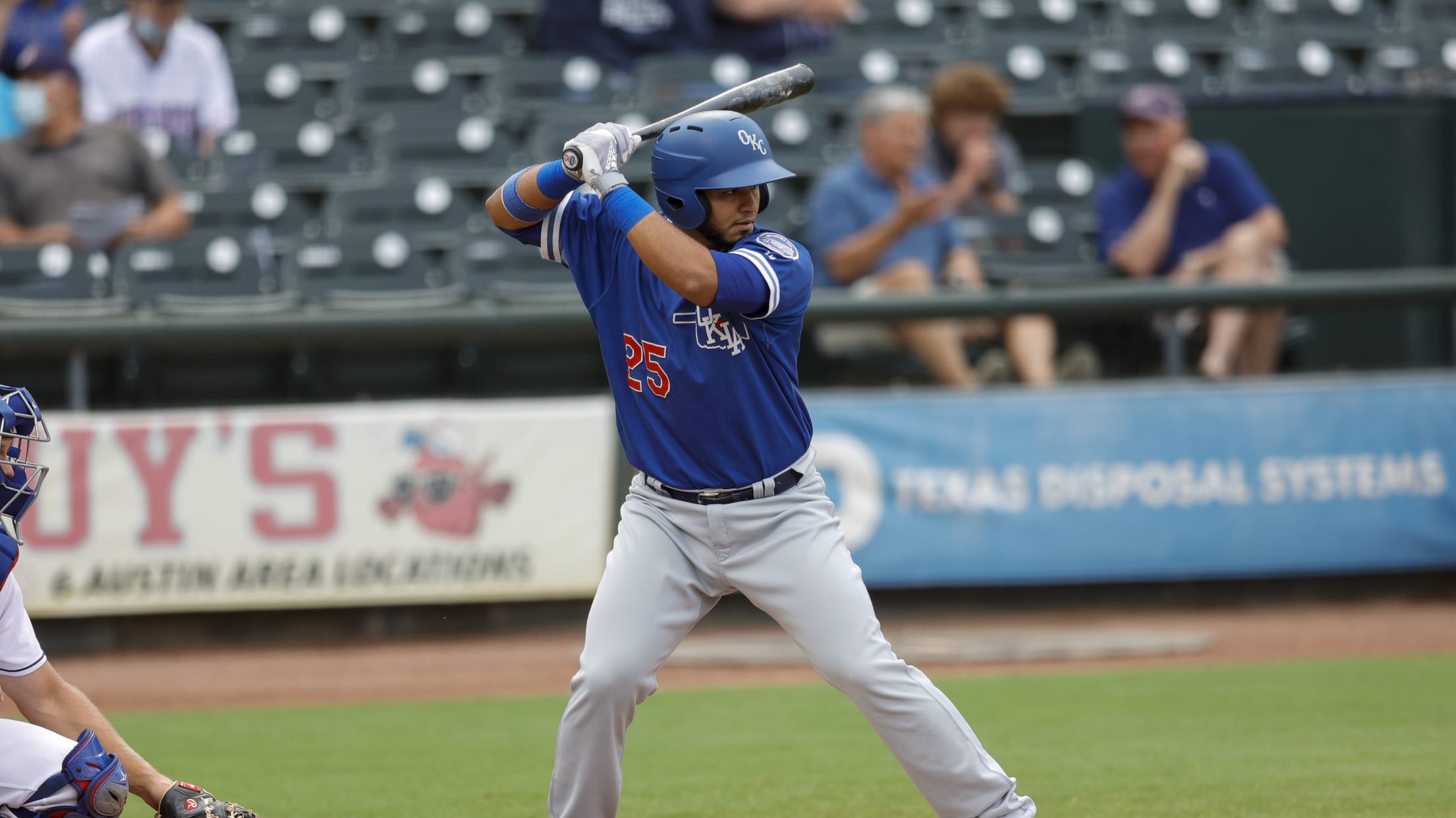 OKC Dodgers - 13 Albuquerque - 3 Friday, May 21, 2021 – Rio Grande Credit Union Field at Isotopes Park – Albuquerque, N.M. Game Summary: Keibert Ruiz belted two home runs within the first three innings, and Cody Bellinger and Zach McKinstry both began their Major League Rehab Assignments with
Toolshed: Prospect projections gone wrong
Steamer couldn't quite predict big seasons for Judge, Bellinger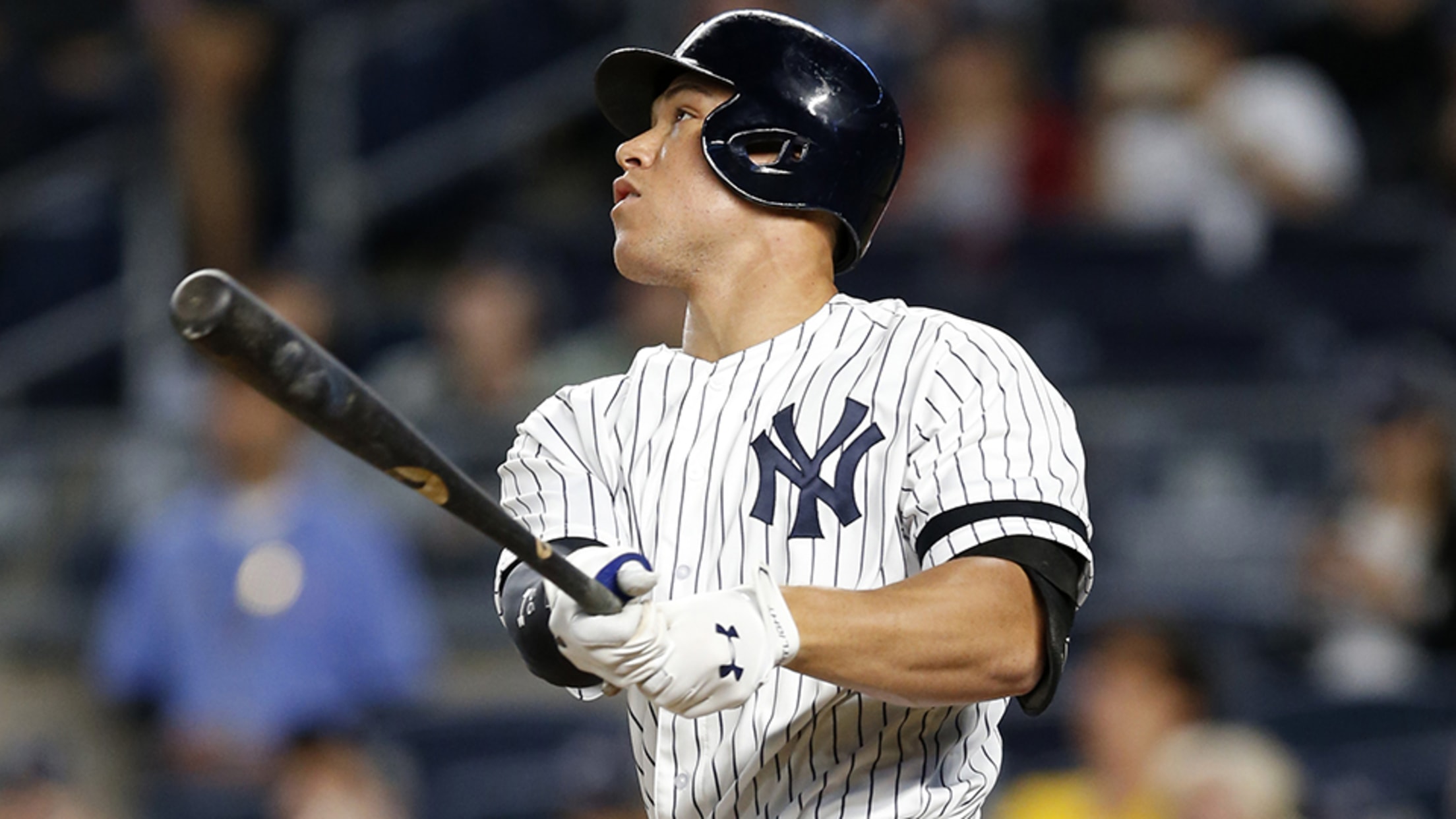 Earlier this week we covered what went right. Now it's time for what went wrong. Toolshed once again revisits the Steamer600 projections used during MiLB.com's preseason Prospect Projections series, which looked at how prospective rookies would perform during the 2017 season if given 600 plate appearances for position players, 450 plate
Bellinger's big bat heading to Los Angeles
MLB.com's No. 10 prospect promoted as Dodgers battle injuries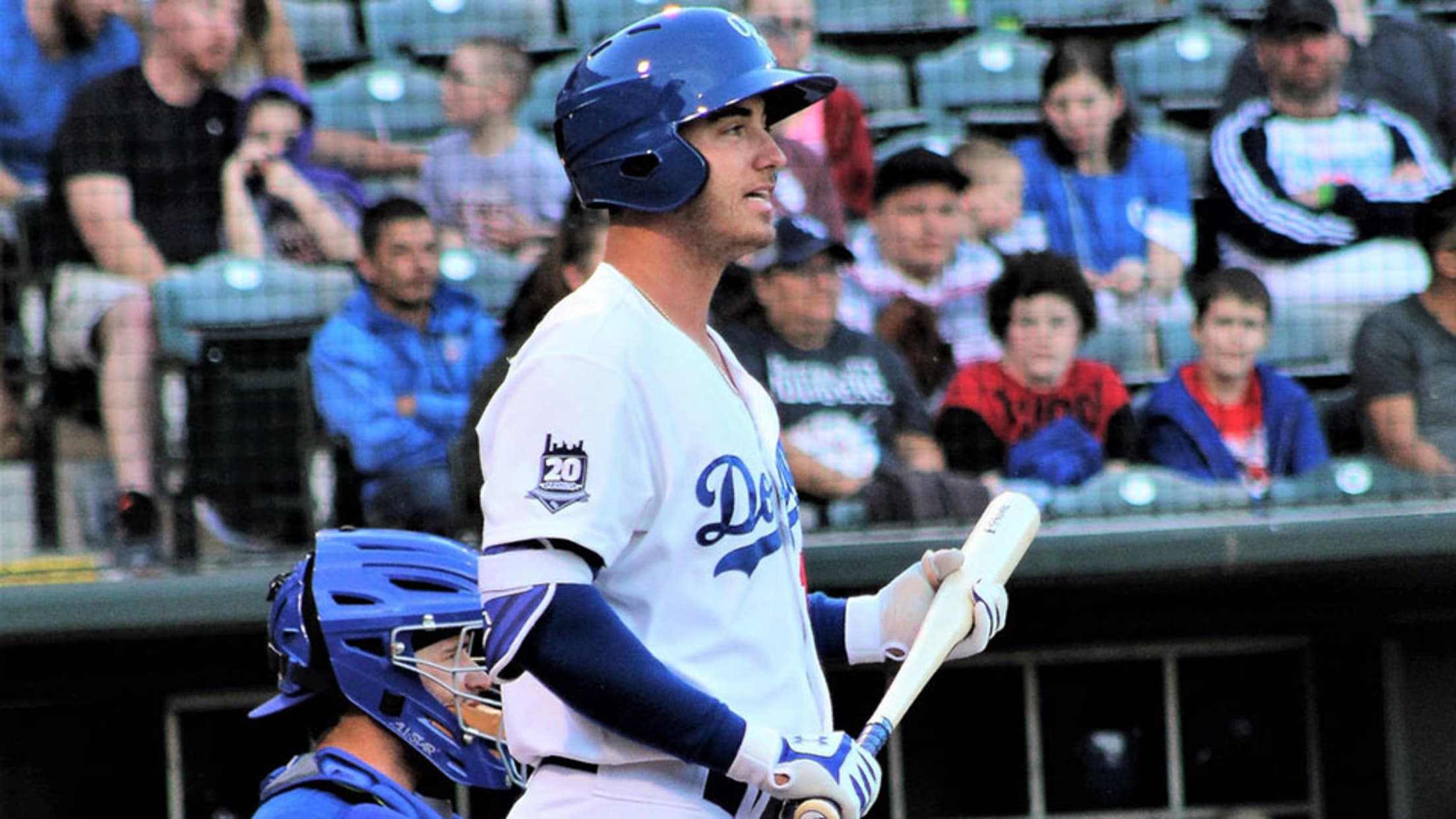 The youth movement in the NL West is on.One day after the rival Giants promoted hot-hitting prospect Christian Arroyo to the Majors, the Dodgers followed suit with a big-name promotion of their own. Cody Bellinger, the No. 10 overall prospect according to MLB.com, is on his way.
Dodgers' Bellinger clubs a pair of homers
No. 10 overall prospect continues strong opening month in PCL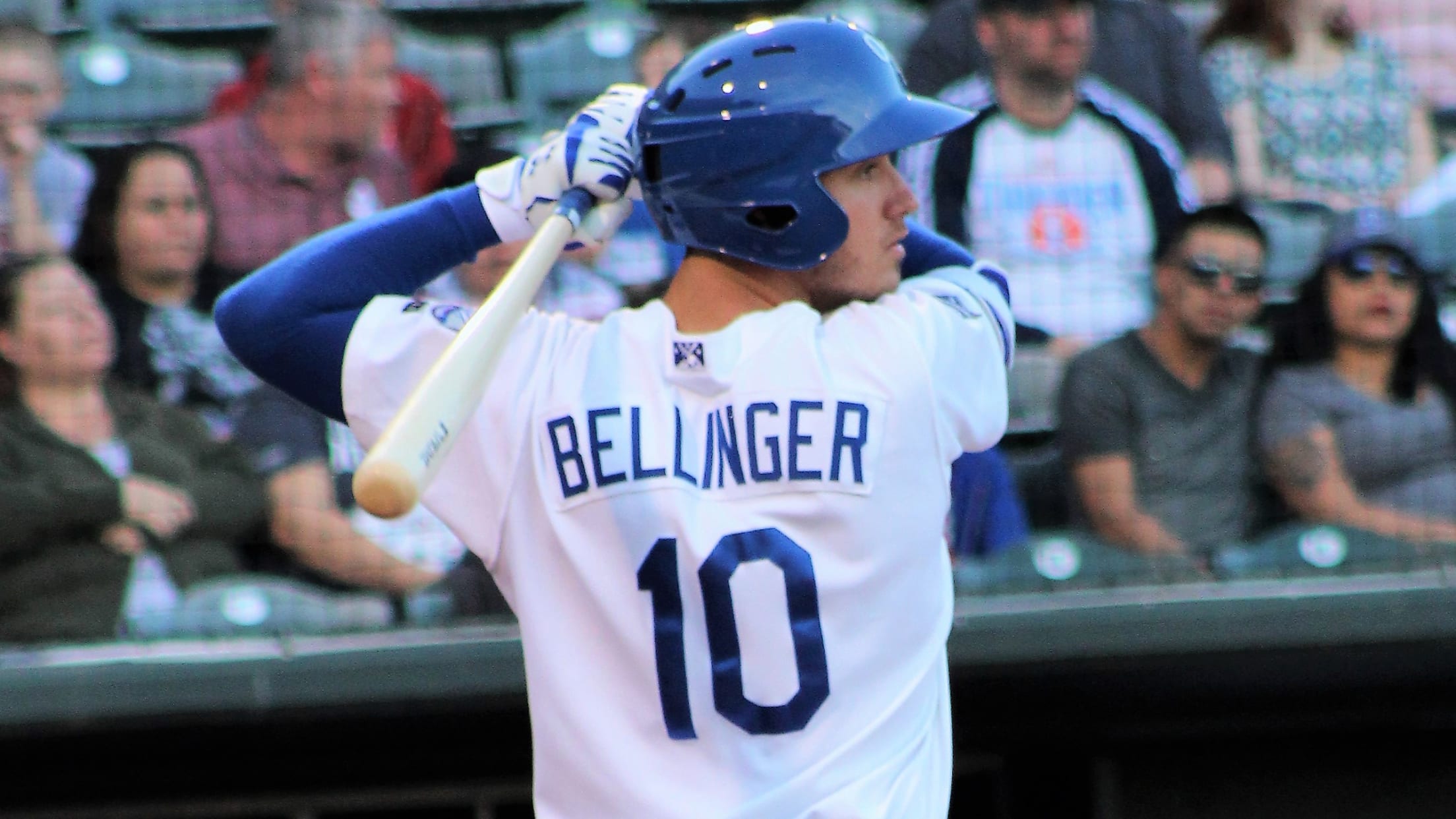 A good coach is paying dividends for Cody Bellinger.The Dodgers' top prospect clubbed a pair of solo shots on Wednesday -- his first multi-homer effort of the season -- before Triple-A Oklahoma City fell to Nashville, 9-8, at Chickasaw Bricktown Ballpark.
Prospect Roundup: Games of April 16
Dodgers' Bellinger, Astros' Tucker stay hot with homers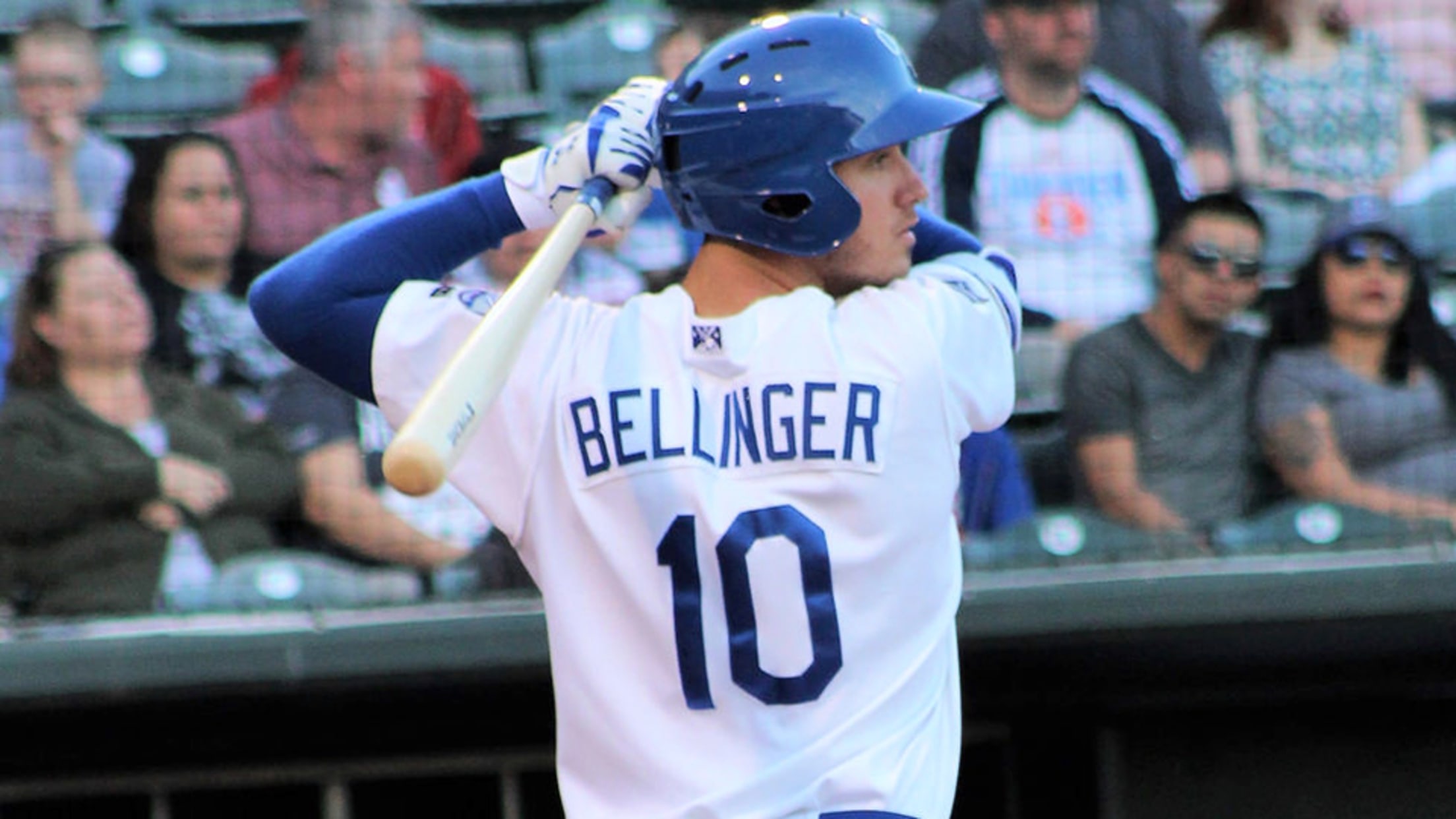 Dodgers 1B Cody Bellinger, Triple-A Oklahoma City: 2-for-3, HR, 2 RBI, 2 R, BB, K -- With Corey Seager and Julio Urías graduating last season, all eyes have turned to Bellinger as the next big Dodgers youngster to climb to the Majors, and MLB.com's No. 10 overall prospect hasn't disappointed. Following Sunday's
Verdugo beats 'Birds with bat and glove
Dodgers No. 3 prospect records third three-hit effort in six games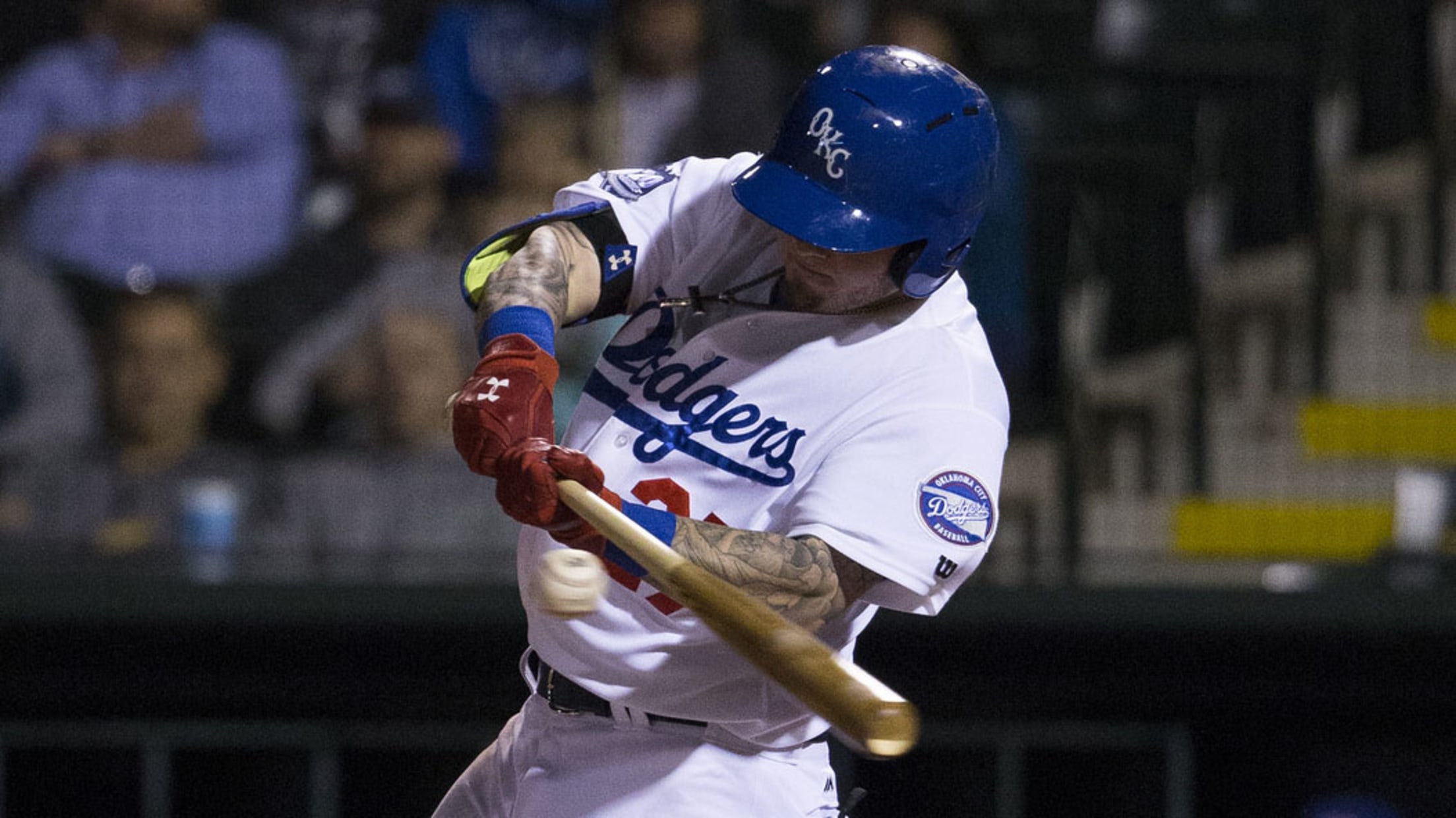 A busy preseason may wear down some players, but Alex Verdugo took it as a perfect opportunity to get a head start."I wasn't getting a lot of at-bats in Spring Training, but then I left for the World Baseball Classic, I started three games playing all nine and got four or
Top Dodgers prospect Bellinger stays hot
Outfielder batting .476 after second three-hit game in five days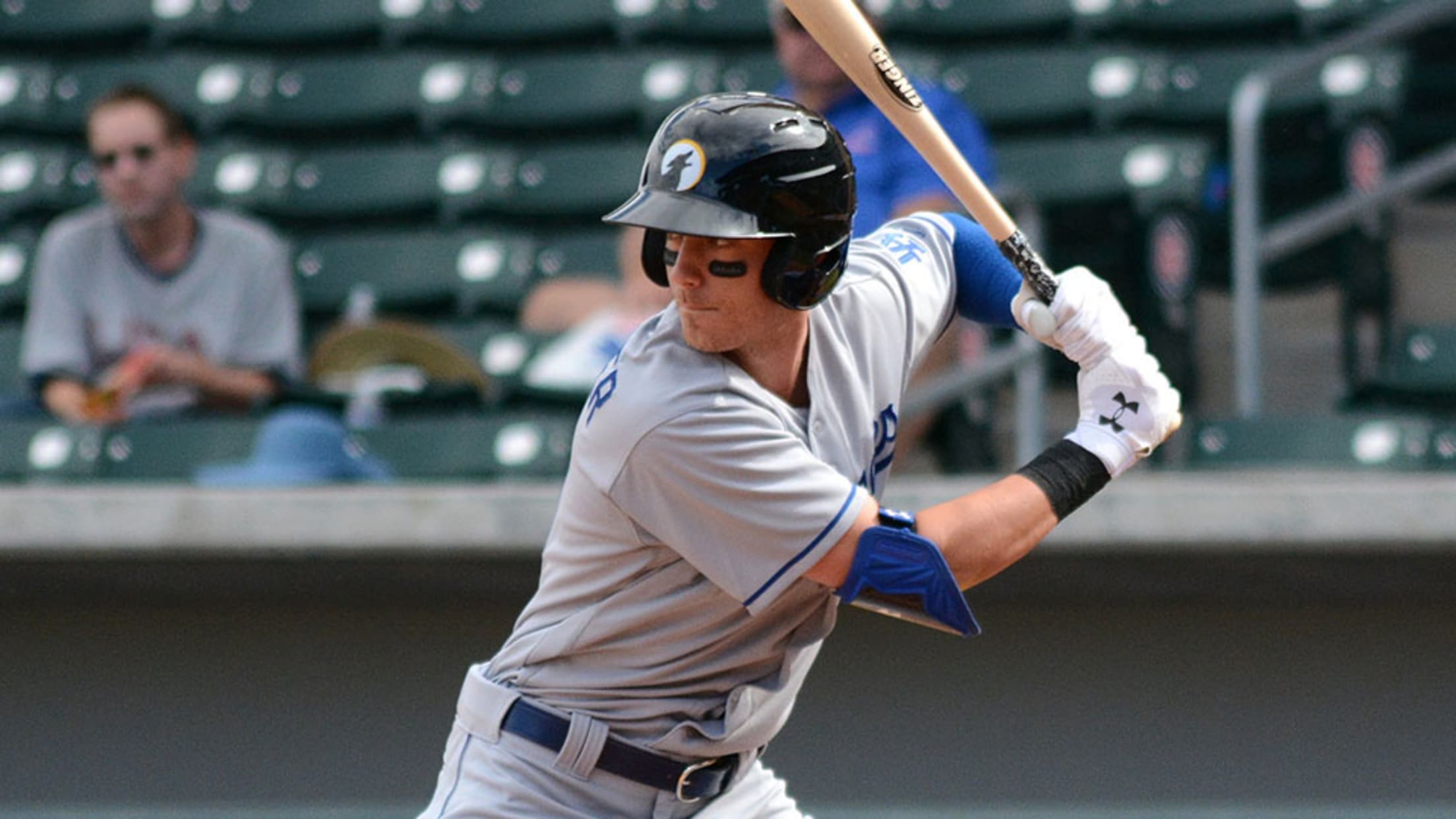 Cody Bellinger endured a rough Spring Training with the Dodgers in Arizona, but he has quickly put those struggles in the rearview mirror.
Bellinger perfect at plate for Dodgers
Top prospect goes 3-for-3 with two doubles on Opening Night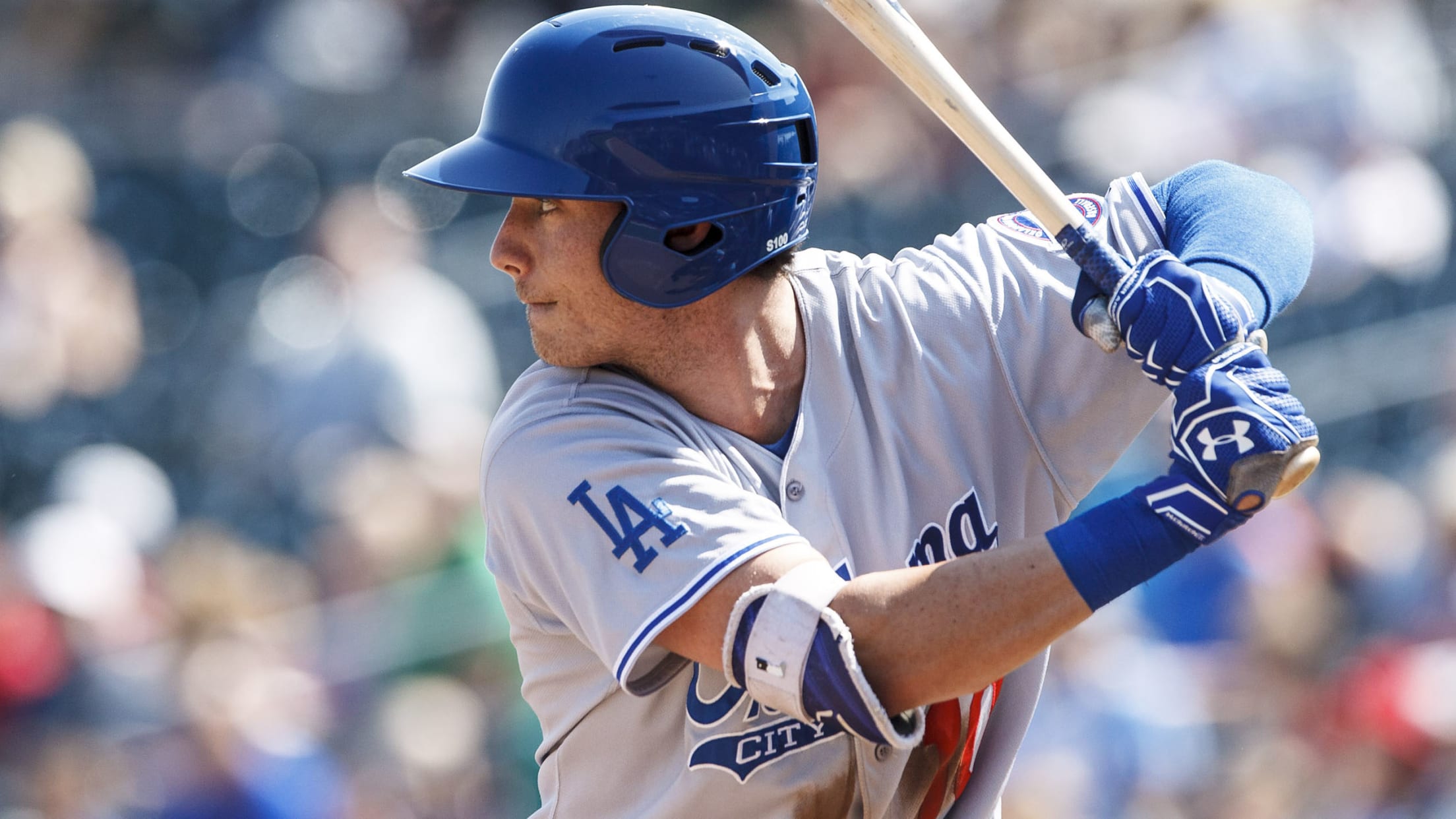 If Cody Bellinger's Opening Night performance is any indication of things to come, Dodgers fans have a lot to be excited about this year.The club's top prospect went 3-for-3 with a pair of doubles and a walk on Thursday in Triple-A Oklahoma City's season-opening 1-0 loss to Iowa at Chickasaw Bricktown
Toolshed: Recipe for Rookie of the Year
What the award's last 20 recipients mean for 2017's contenders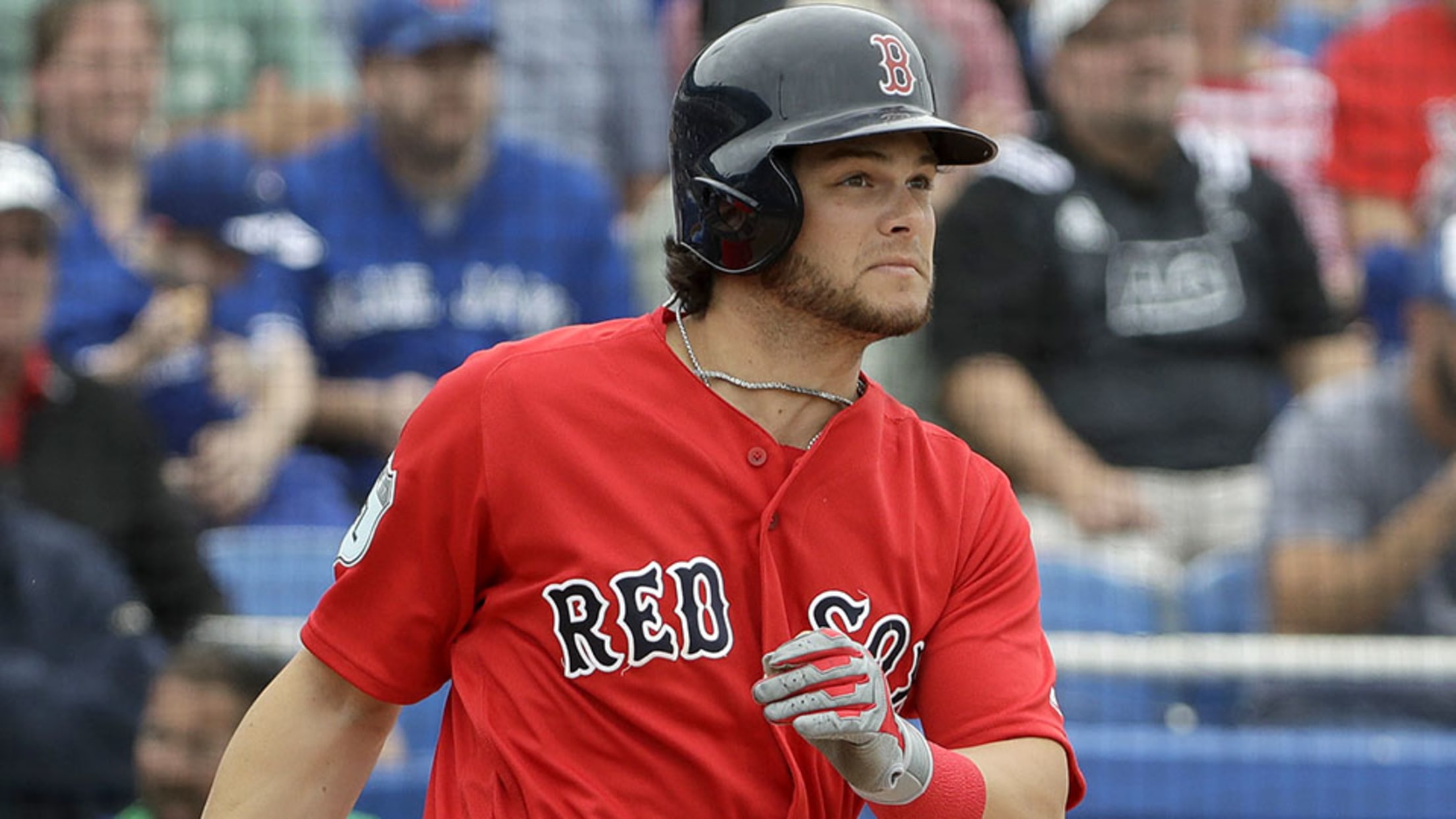 So you want to be Rookie of the Year?Well, we hate to break the news, but unless you're one of a handful of the game's top prospects close to the Majors -- or your name is Henry Rowengartner -- it isn't likely in the cards.As Opening Day rolls ever closer,
Dodgers send Bellinger to Minor League camp
No. 12 overall prospect homered Tuesday, got in 56 Cactus at-bats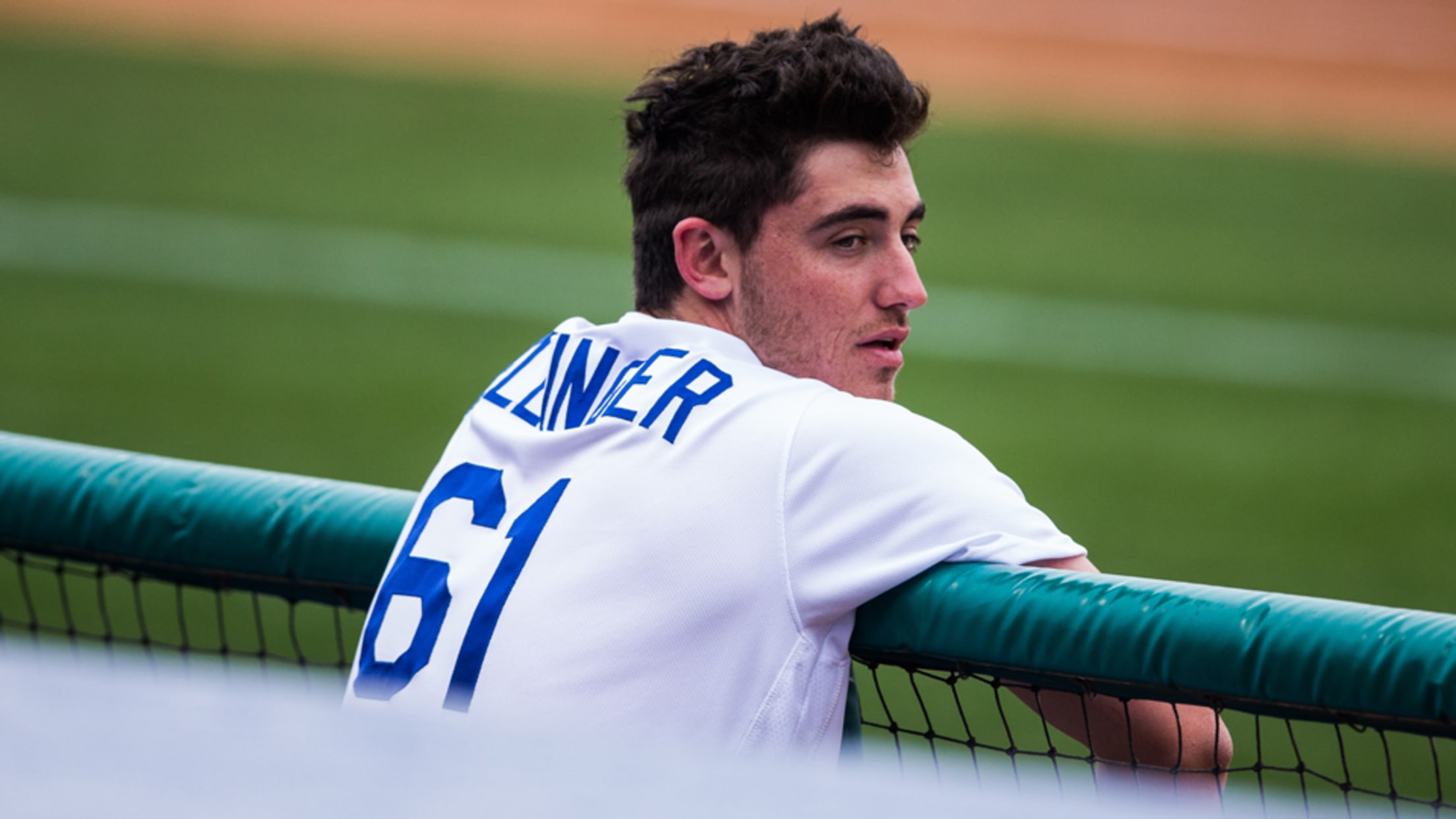 He got a good, long look.Cody Bellinger, baseball's 12th-ranked overall prospect and the top Dodgers prospect, was among seven cut from Los Angeles' Major League Spring Training camp on Wednesday. He played in 27 Cactus League games, and he homered Tuesday and went 1-for-2 in his swan song.
Bellinger goes deep in Dodgers' loss
Versatile prospect smacks second Cactus League homer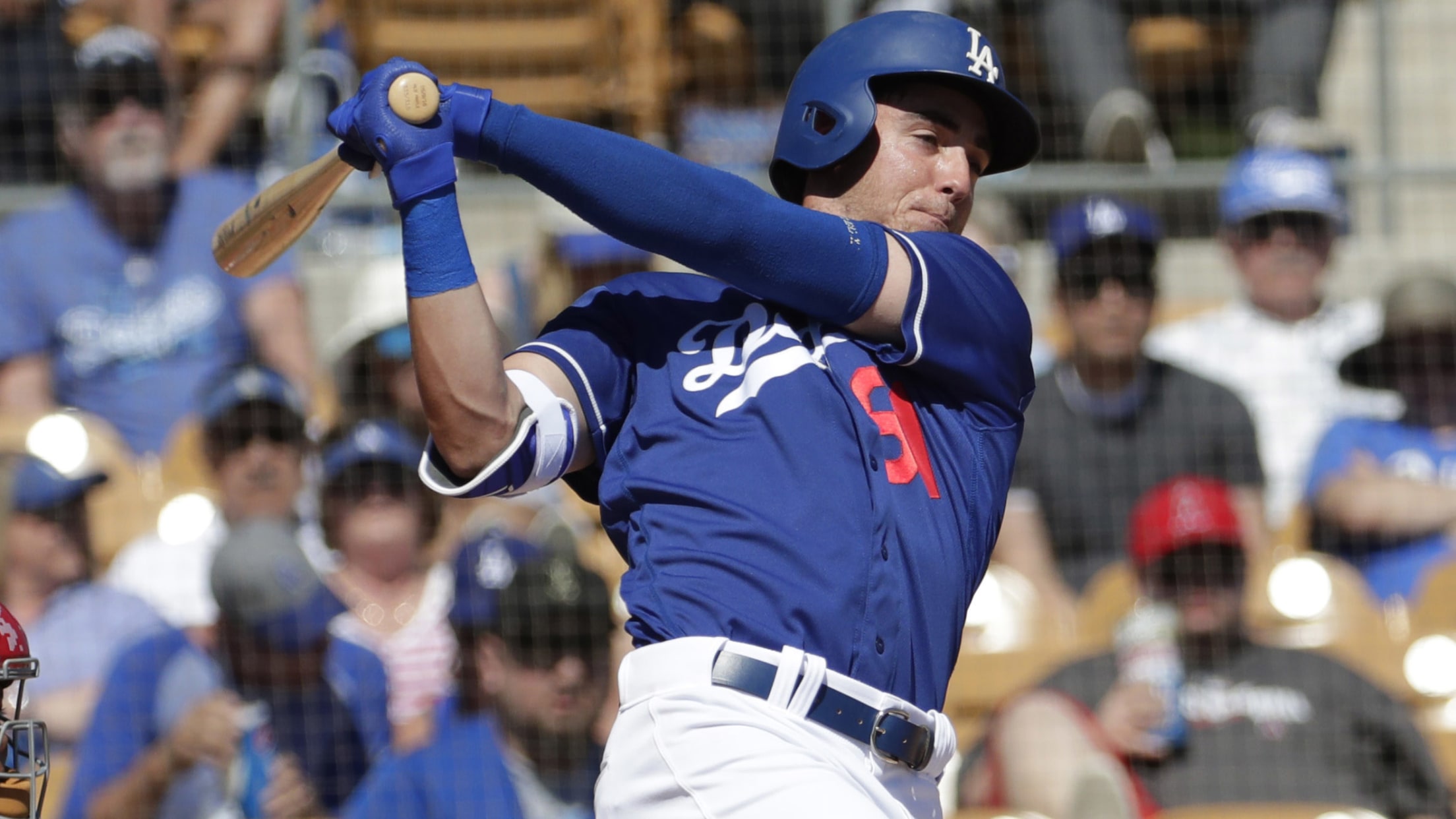 Dodgers Prospect Primer: Bellinger on brink
With first baseman climbing toward bigs, talent abounds lower down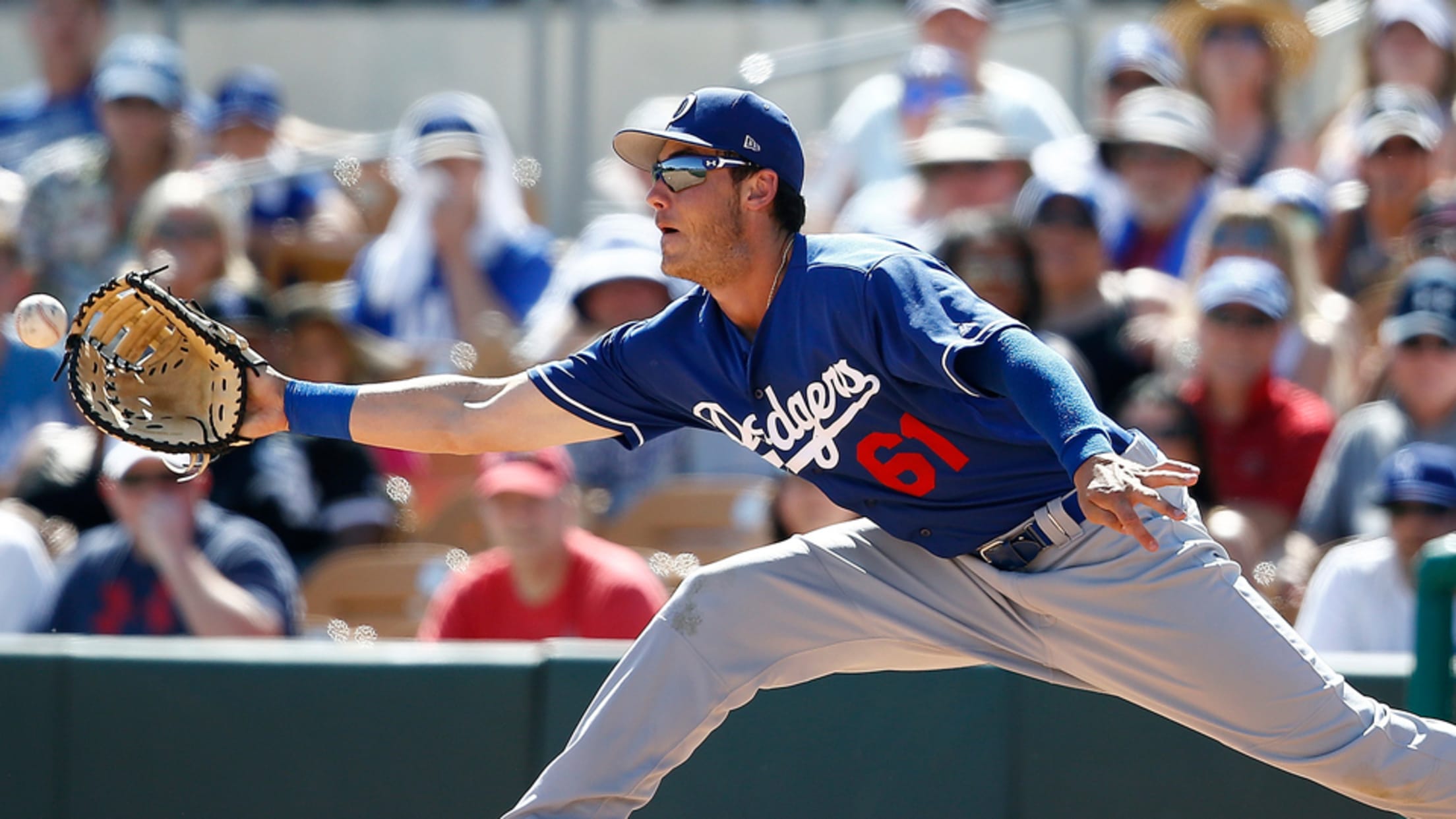 Some players are on the verge of stardom, others are entering a crucial phase of their development and still others are getting their first tastes of full-season ball. With the 2017 season approaching, MiLB.com takes a look at the most intriguing prospects from each MLB organization.Shining star: Cody Bellinger ,
Farm System Rankings: Overall (10-1)
Swanson, Braves capture top spot; Moncada leads White Sox rebuild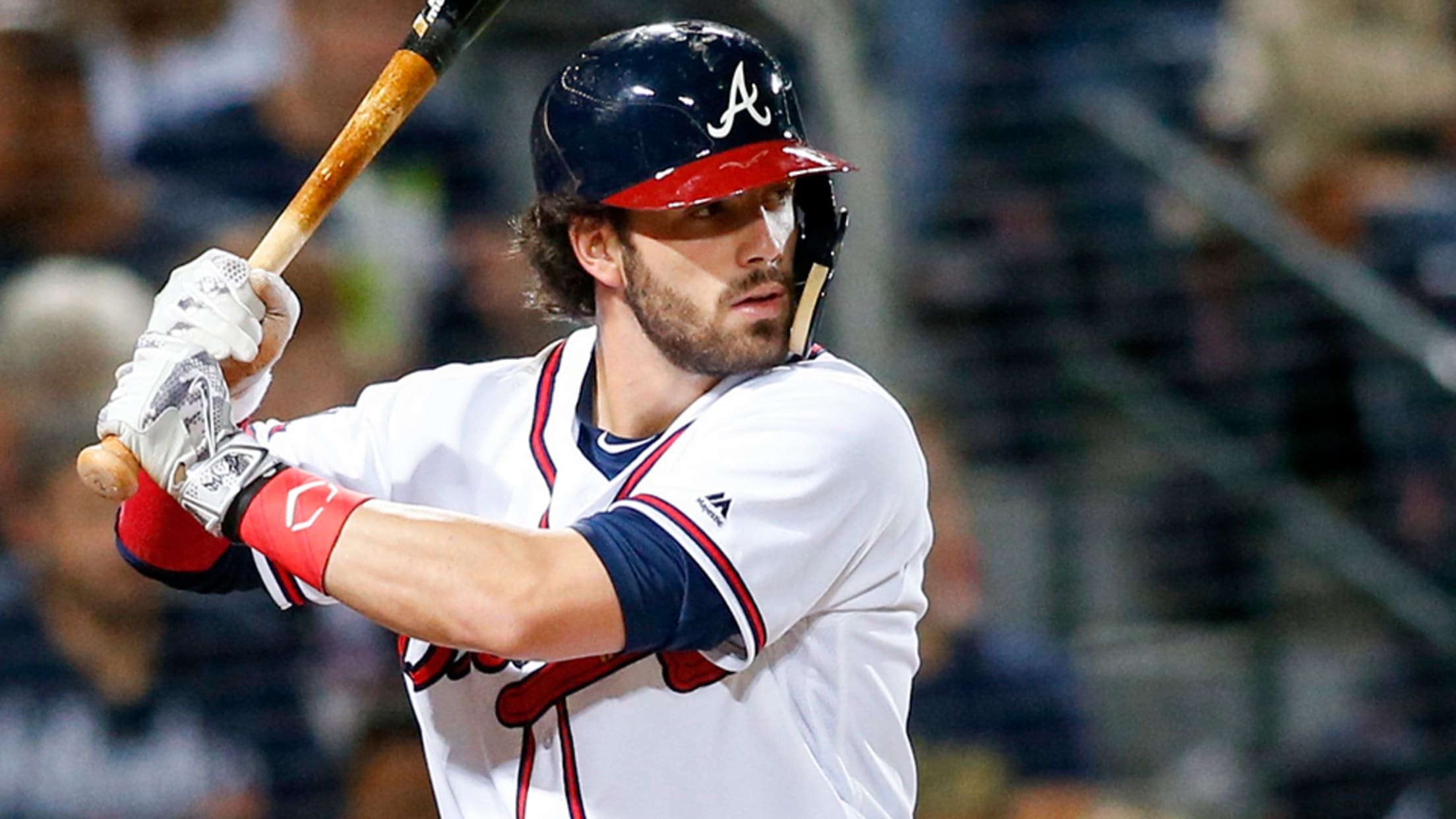 With Spring Training underway and the 2017 season almost upon us, MiLB.com has been looking at the state of all 30 farm systems and ranking them according to certain changing criterion with each edition. Our final series focuses on the overall quality and quantity of top talent in each system
System Rankings: 21 and younger (10-1)
Braves take top spot with Maitan, Albies; Dodgers, Yanks full of youth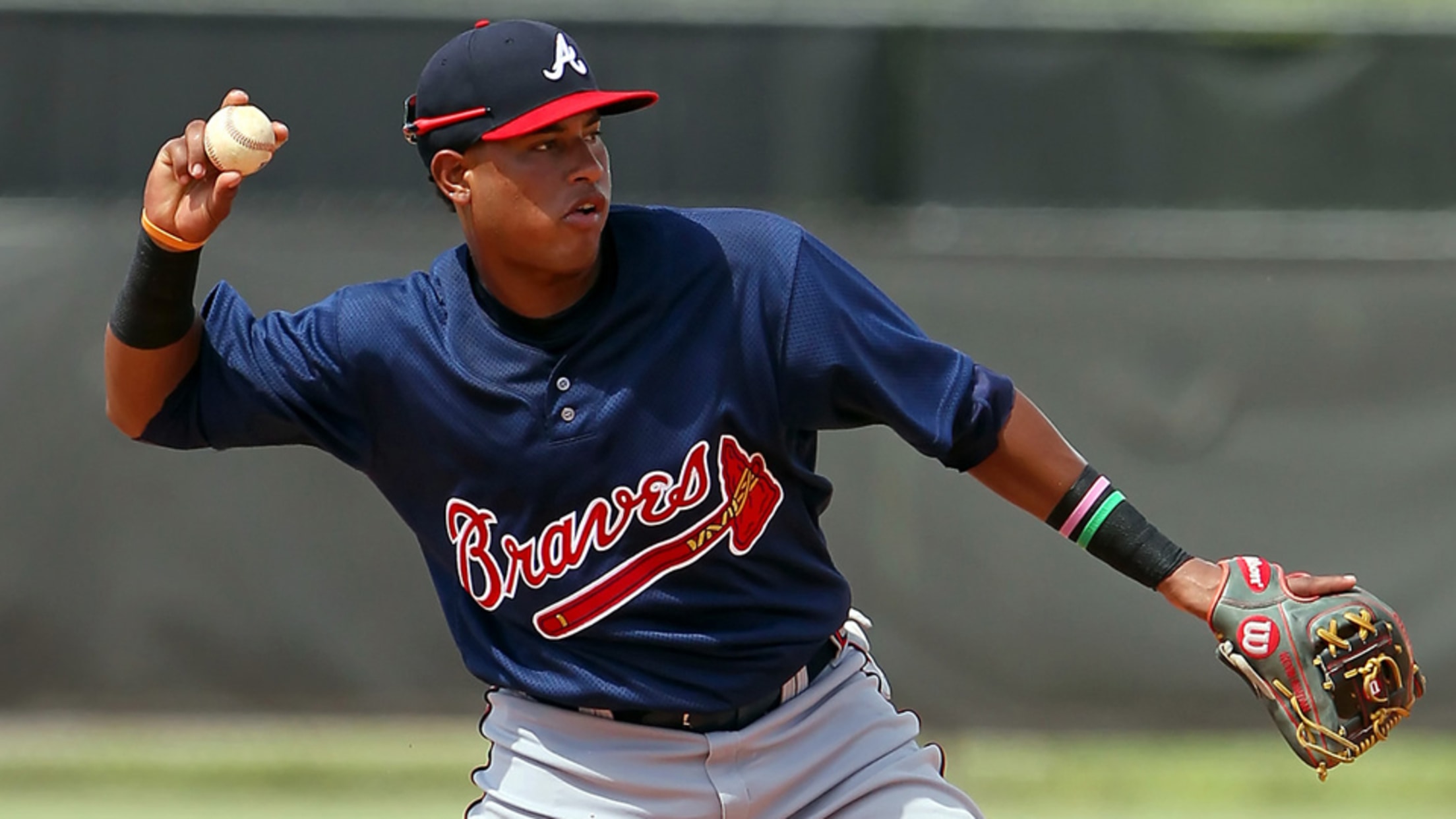 With Spring Training underway and the 2017 season rapidly approaching, MiLB.com looks at the state of all 30 farm systems and ranks them, according to certain changing criteria with each edition. This week, we focus on prospects who will be 21 or younger on Opening Day and consider the quality
Toolshed: Prospect guide to Spring Training
Players and storylines to follow as action heats up in Florida, Arizona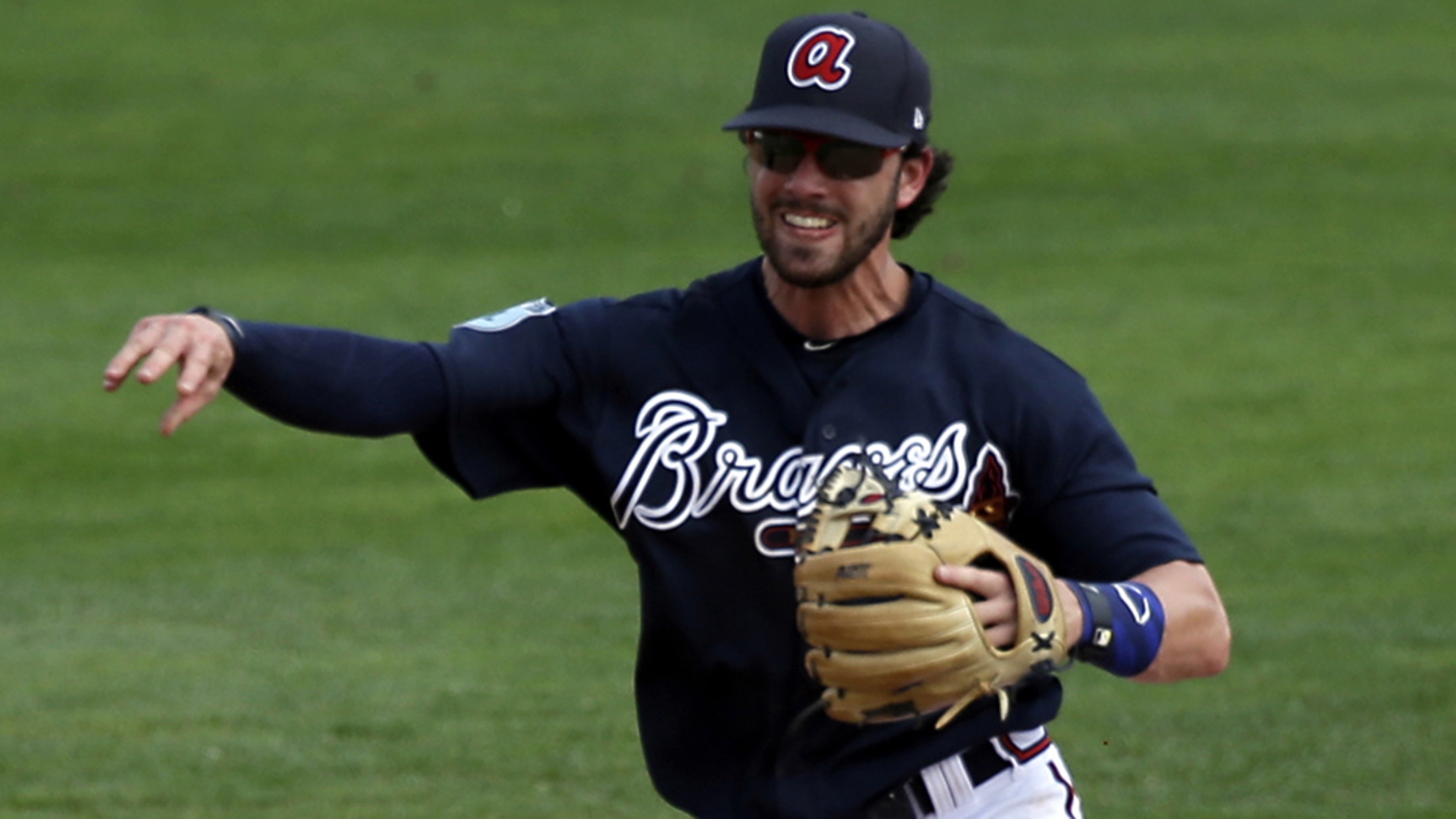 Baseball is back.The opening week of Spring Training can mean something a little different to everyone. Maybe it's seeing those favorite star players "in the best shape of their lives" or looking at how new acquisitions fit the uniform or basking in the glory of calling your team "the defending
Toolshed: Bellinger rises above on defense
Dodgers prospect could be elite at first base, has outfield versatility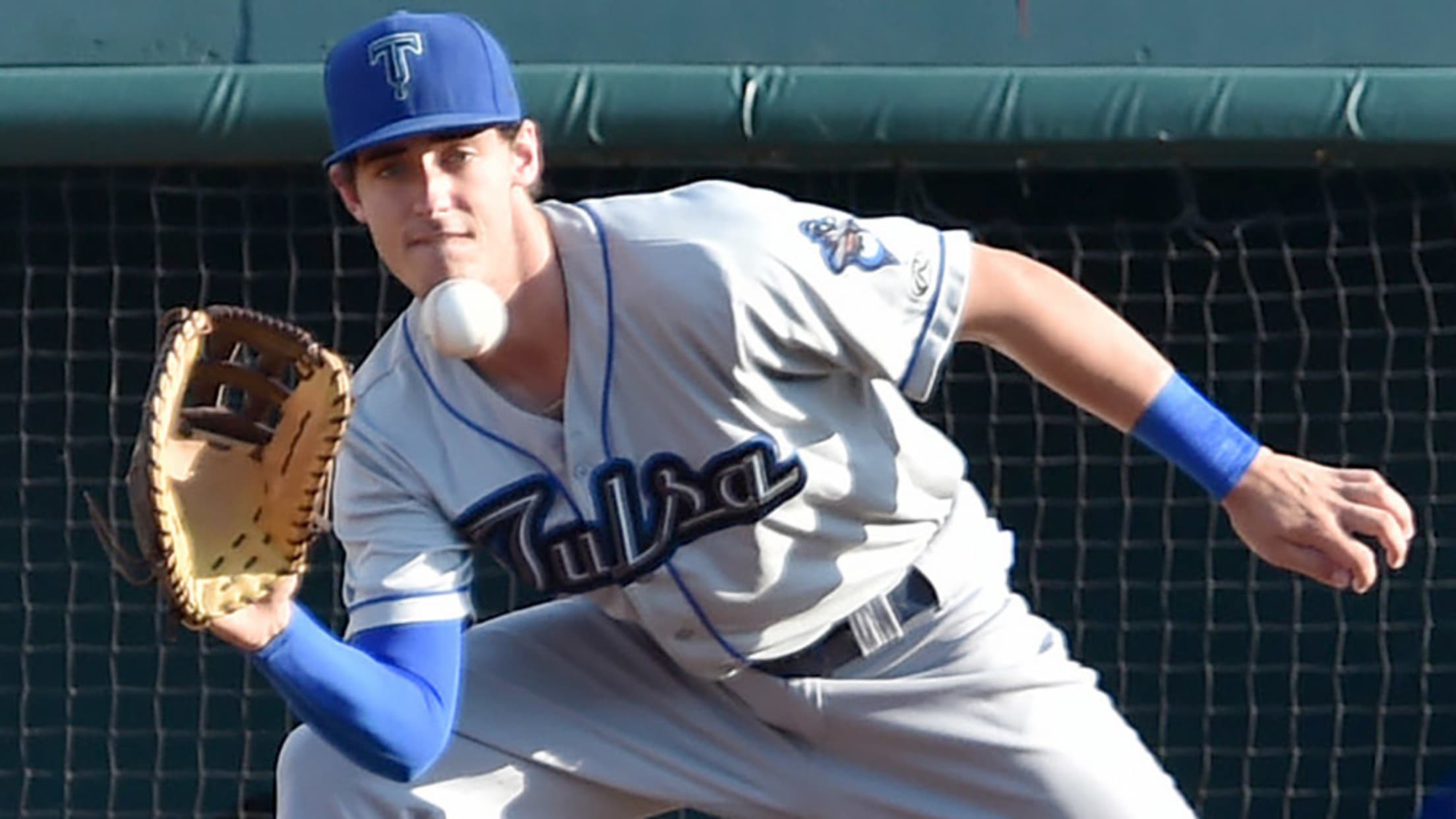 The Dodgers acquired a second baseman a week ago, but not the one many were expecting. The defending NL West champs landed Logan Forsythe from the Rays in a straight swap for No. 33 overall prospect José De León, a move that followed months of rumors that they were chasing
Dodgers tap top three prospects for camp
Bellinger, Verdugo, Calhoun set to join 18 other players in Glendale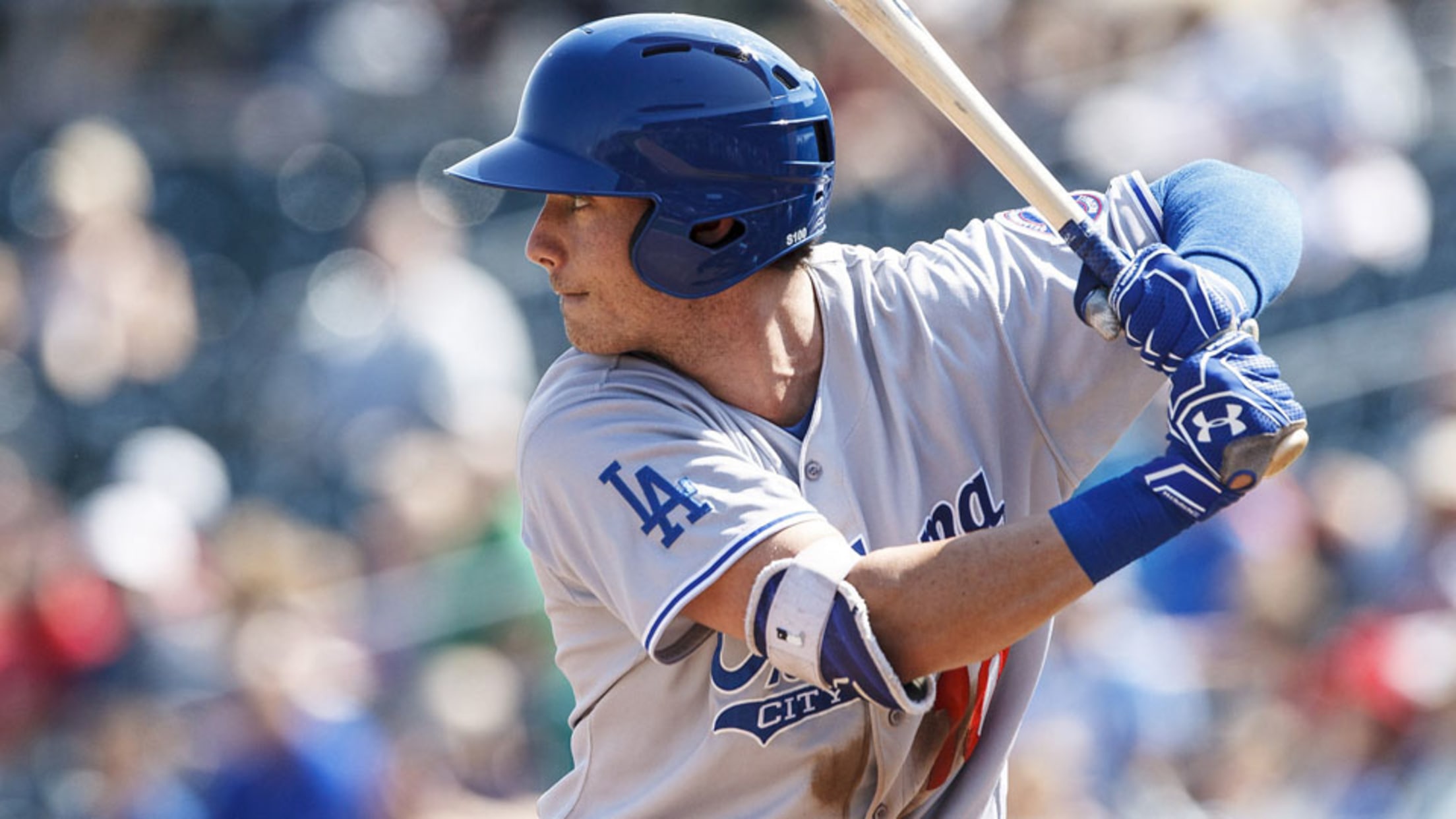 The Dodgers have been introducing a steady stream of young talent over the past few years with the likes of Joc Pederson and Corey Seager. And this spring will be no different.Los Angeles extended big league camp invites to its top three prospects -- Cody Bellinger, Alex Verdugo and Willie
Bellinger homers twice in first Triple-A start
Top Dodgers prospect drives in three runs for Oklahoma City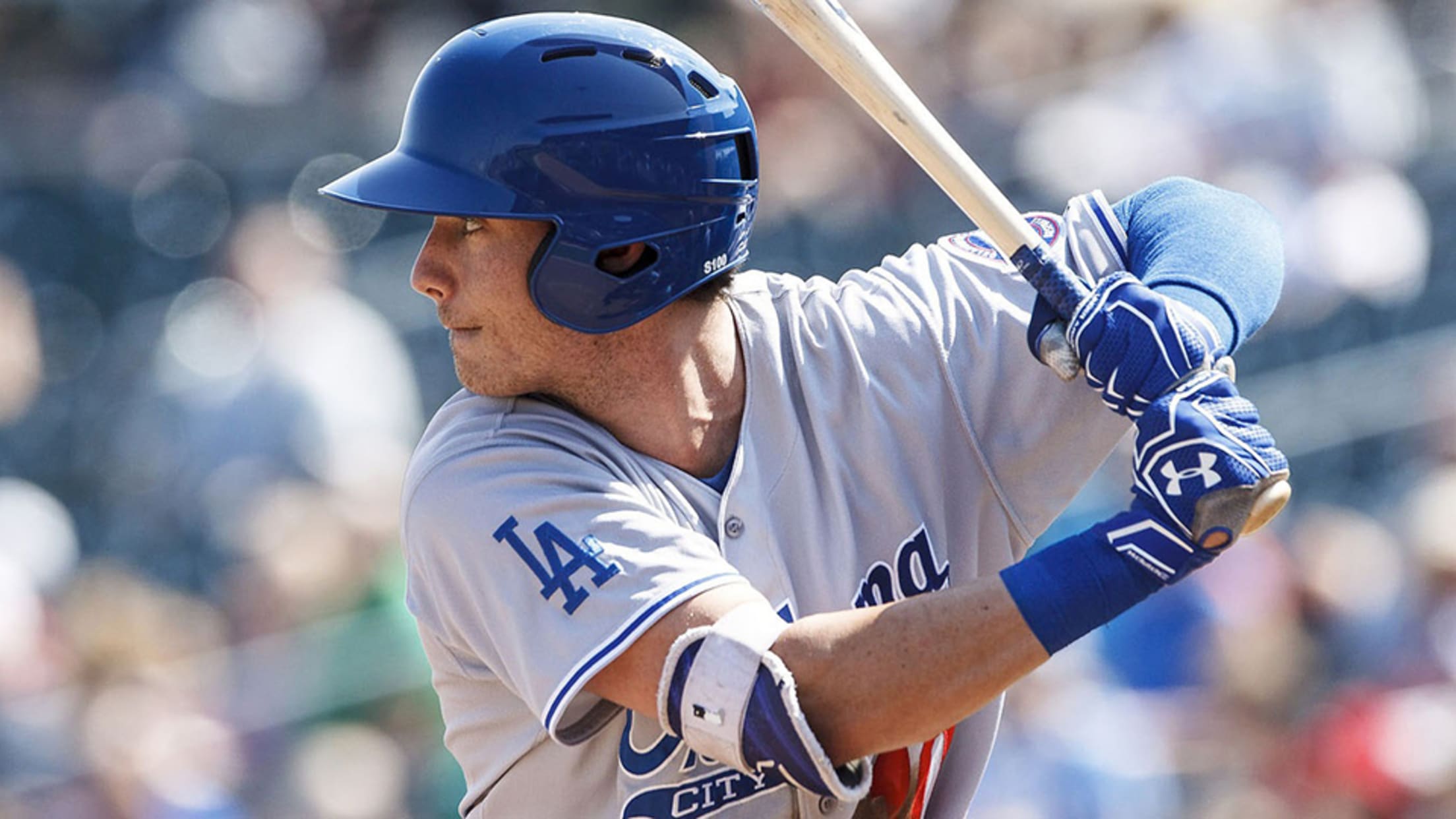 When Cody Bellinger was promoted to Triple-A on Saturday, this was exactly what he hoped to do for his new team. Making his first Pacific Coast League start, the Dodgers' top prospect homered twice, singled and drove in three runs to power Oklahoma City to an 8-1 win over Omaha