What a finish!!! 'Dogs win 8-7 in 11 innings
Portland closes out '18 with thrilling win in Binghamton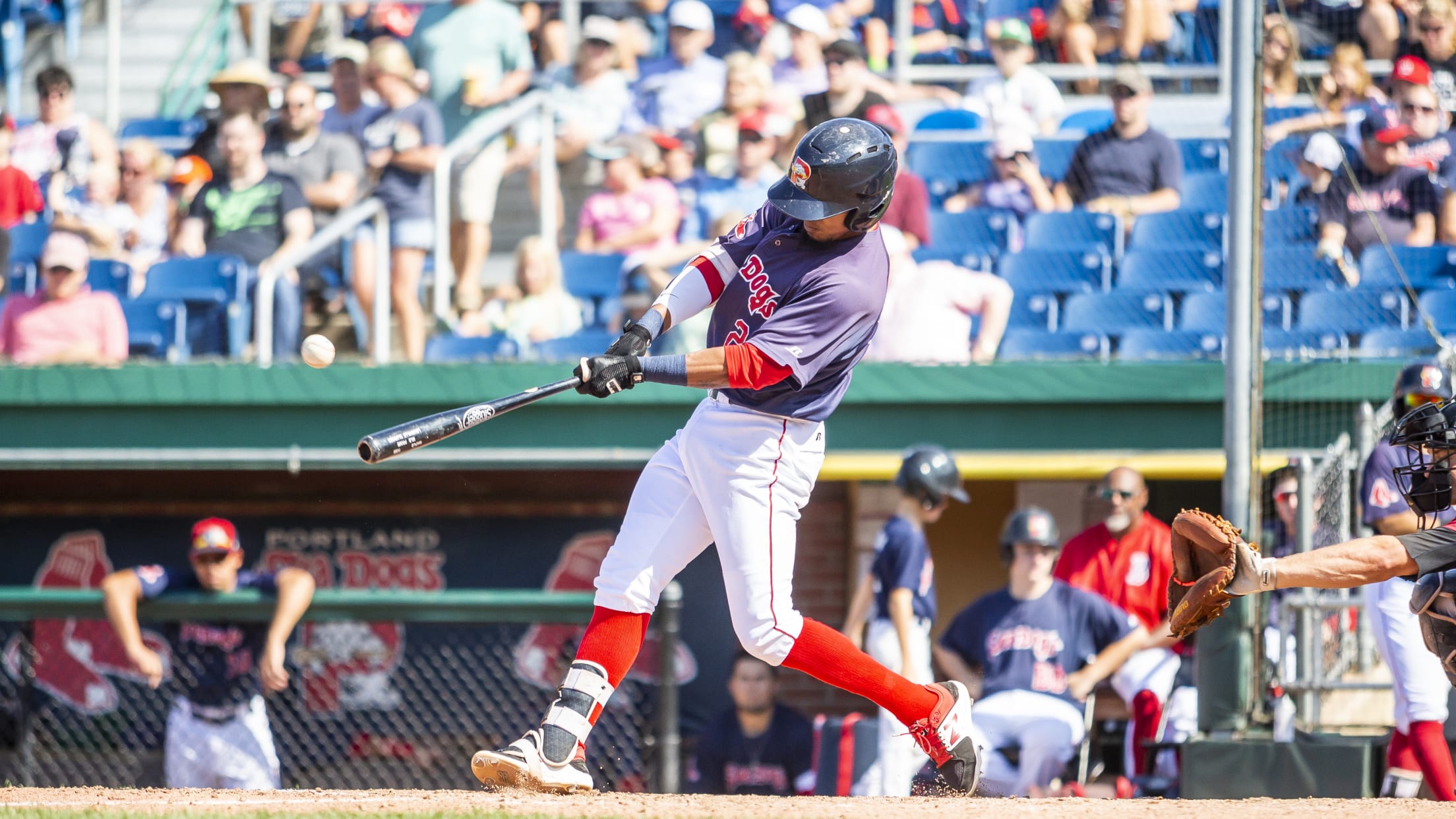 Binghamton, NY - Deiner Lopez snapped a 6-6 tie with a two-run homer in the 11th inning, and the Portland Sea Dogs (63-76) held on for an 8-7 win over the Binghamton Rumble Ponies (64-76) on Monday afternoon in the season finale. Portland closed out the year by taking three
Altoona takes the opener 8-1 on Friday
Chad De La Guerra finishes 3-for-4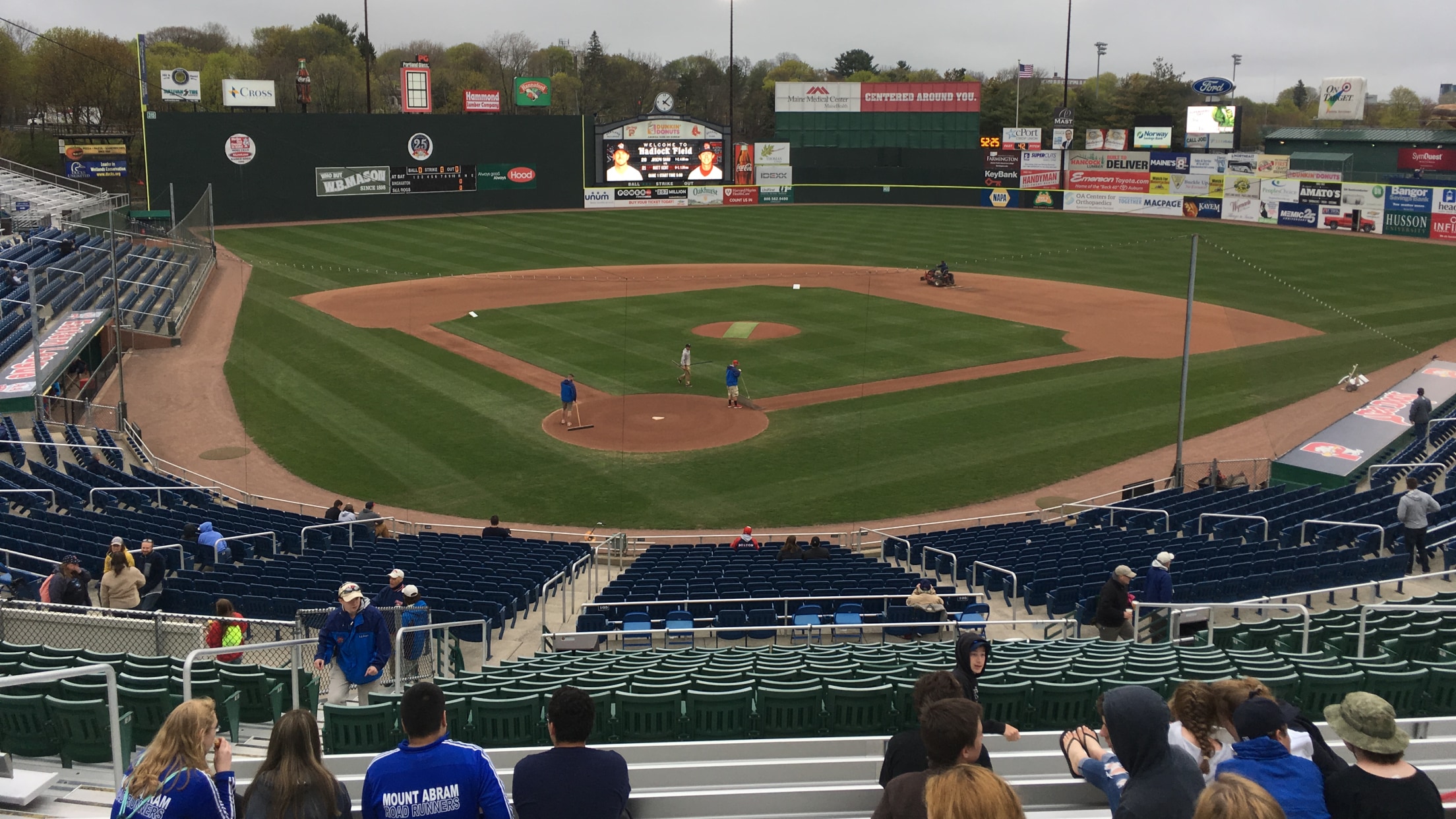 Portland, Maine - The Altoona Curve (66-54) scored eight unanswered runs from the fifth inning on and ended the Sea Dogs' (52-69) four-game winning streak with an 8-1 win on Friday night at Hadlock Field.
'Dogs hold on for a 10-9 win at Akron
Betts and Rei each homer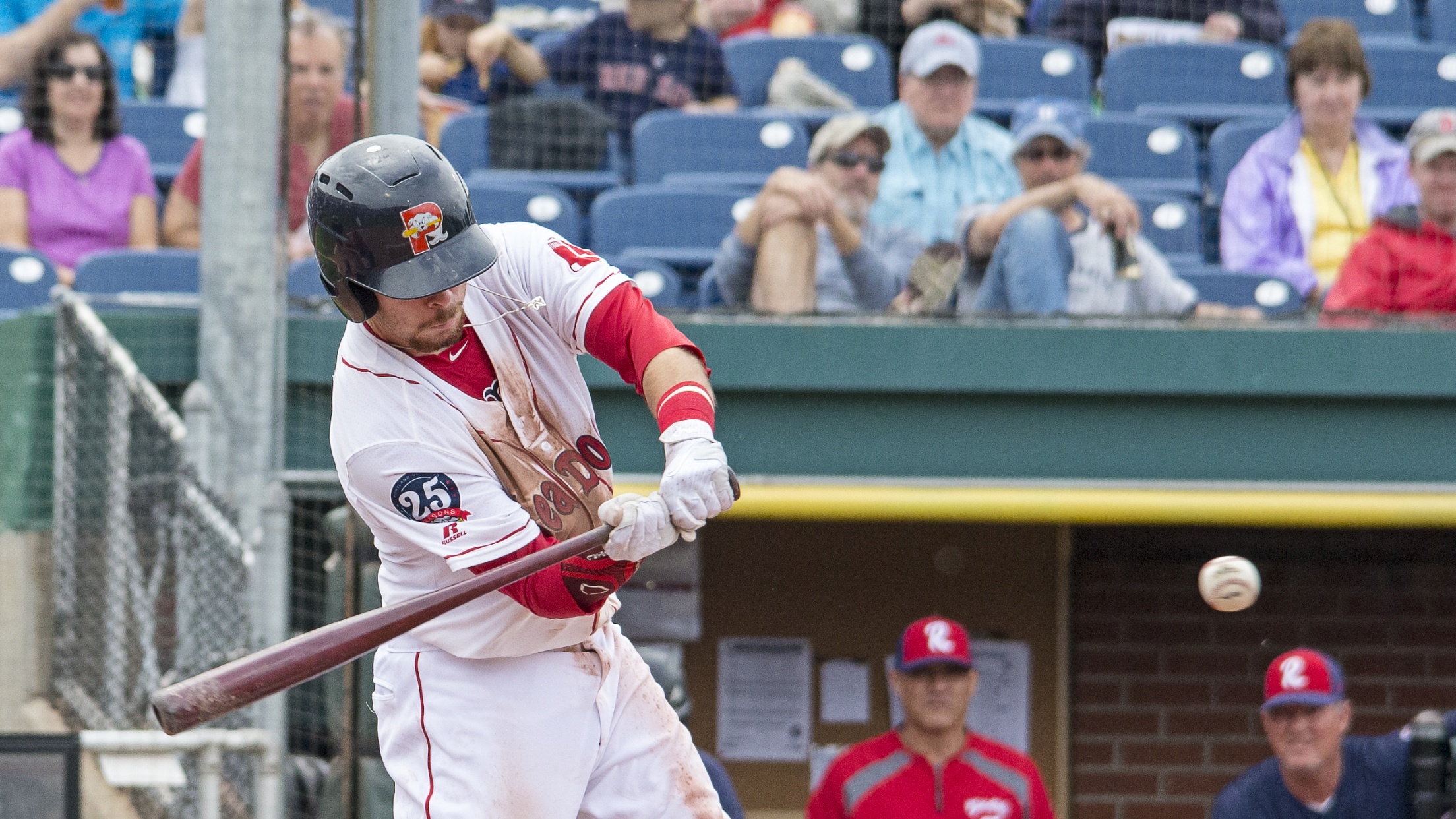 Akron, Ohio - Bobby Dalbec snapped a 9-9 tie with a game-winning RBI single in the ninth inning, lifting the Portland Sea Dogs (48-67) to a 10-9 win over the Akron RubberDucks (66-51) on Friday night at Canal Park. Portland has won back-to-back games by 10-9 scores. 
Trenton takes the opener, 8-1 on Thursday night
Jeremy Rivera 3-for-3 in the loss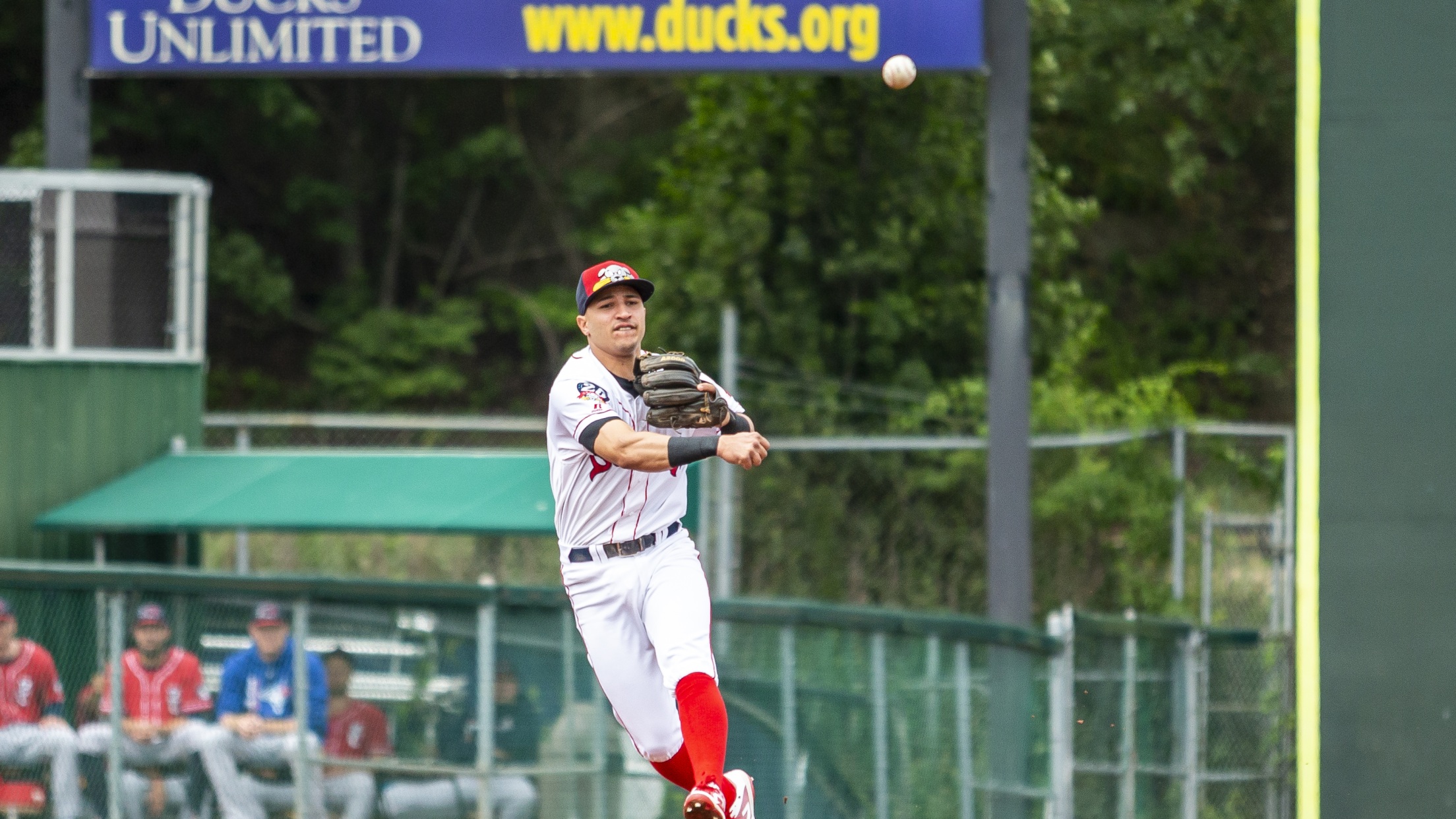 Trenton, N.J. - Michael King (5-2) tossed seven scoreless innings, leading the Trenton Thunder (57-46) to an 8-1 win over the Portland Sea Dogs (42-60) on Thursday night in the series opener at Arm & Hammer Park.
Shawaryn six strong innings, 'Dogs win 2-1
Both runs with two outs/Lakins earns first pro save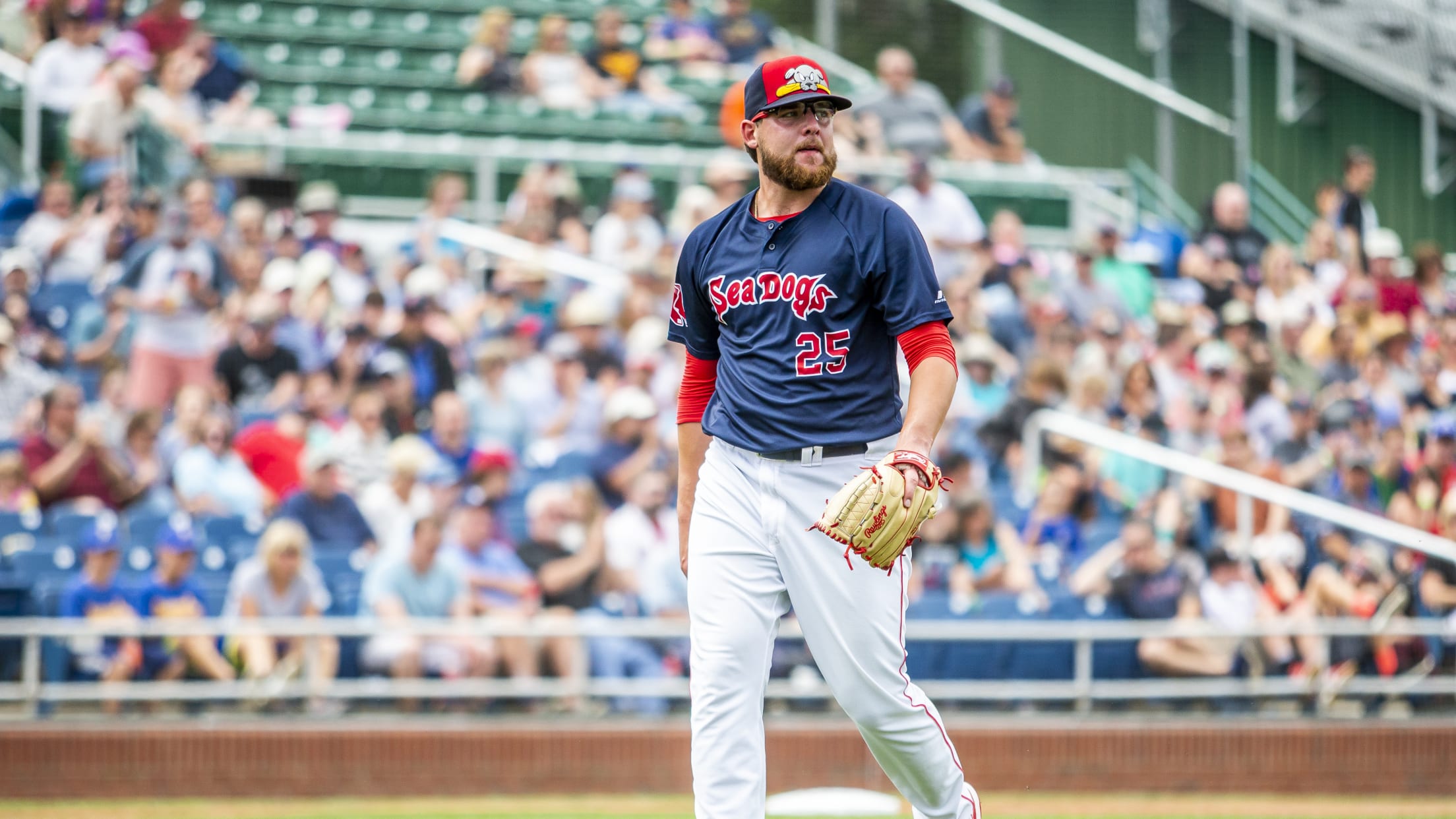 Binghamton, NY - The Portland Sea Dogs (38-57) earned a split of a four-game series with the Binghamton Rumble Ponies (45-5) with a 2-1 victory on Wednesday afternoon at NYSEG Stadium. Portland's last four wins are one-run victories.
'Dogs and Ponies split a pair of 1-0 contests
Dedgar Jimenez first career shutout in the opener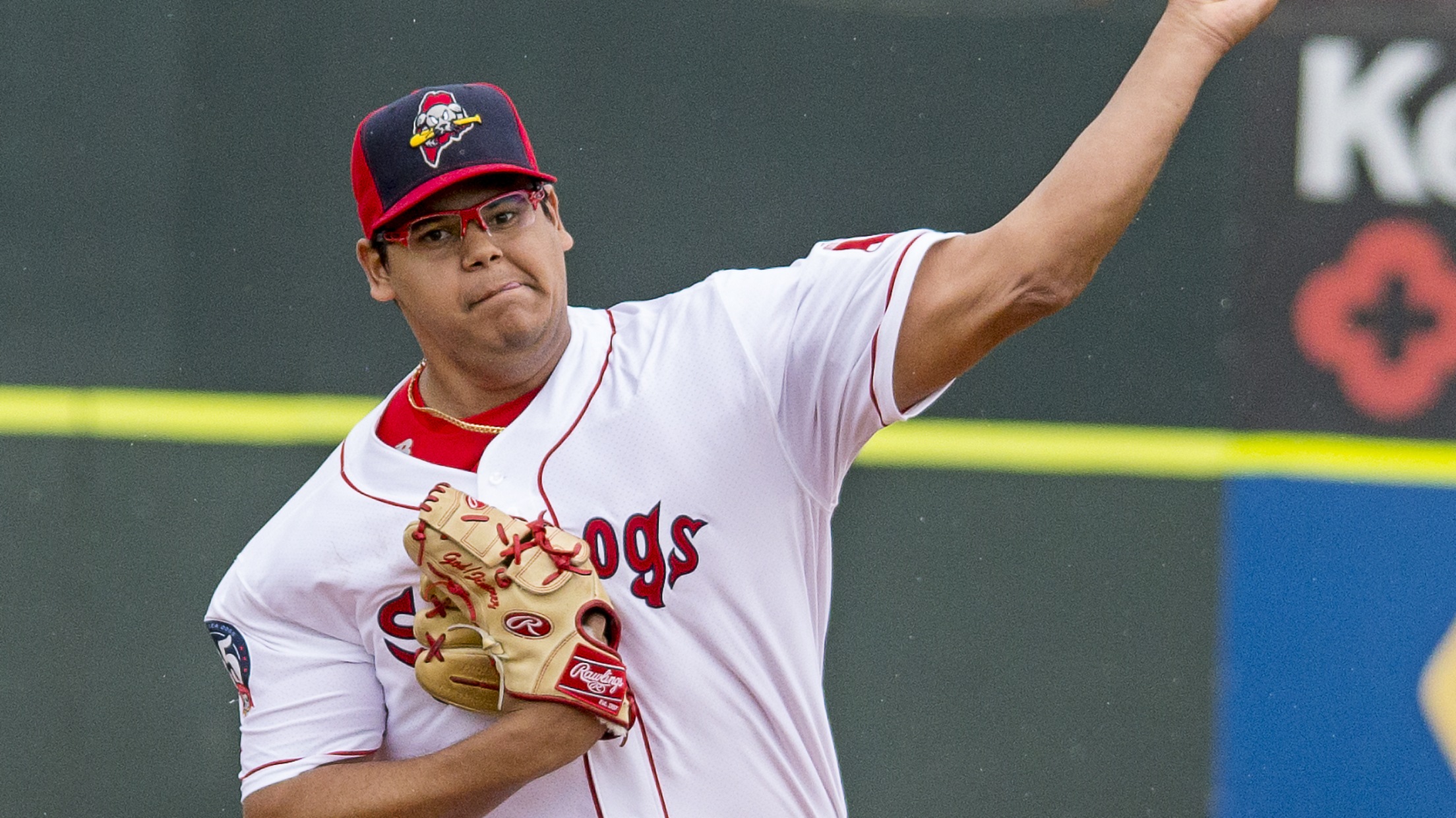 Binghamton, NY - The Portland Sea Dogs (37-57) and Binghamton Rumble Ponies (45-49) split a doubleheader on Tuesday night, with each team winning 1-0. 
Lopez provides offense in 16-2 loss at Binghamton
Lakins works 1.1 scoreless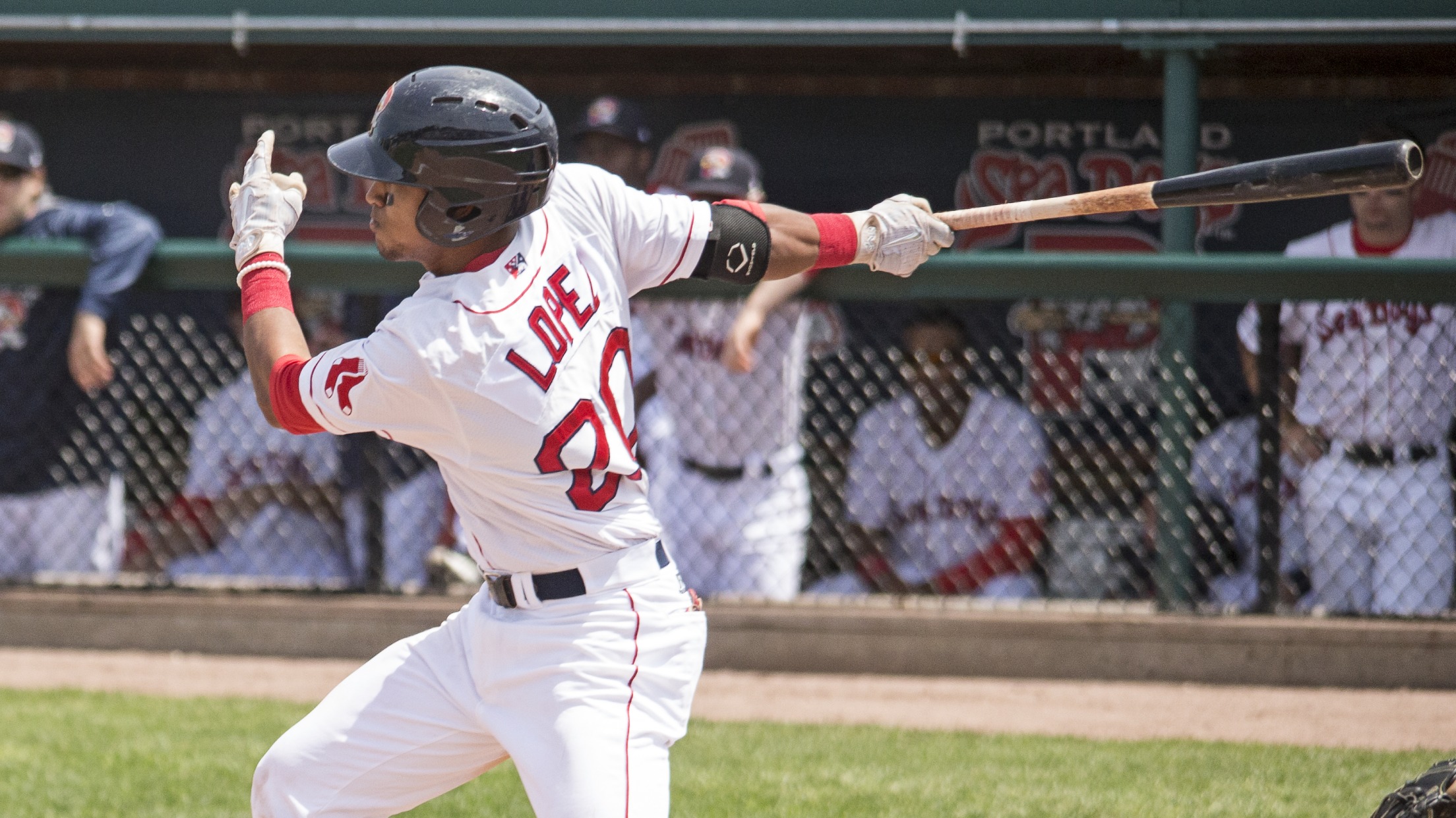 Binghamton, NY - The Binghamton Rumble Ponies (44-48) scored all 16 runs over five innings and defeated the Portland Sea Dogs (36-56), 16-2 on Monday night in the opener of a four-game series at NYSEG Stadium.
Hart with six strong innings, as 'Dogs win 5-3 at Hartford
Renda knocks in two/Betts homers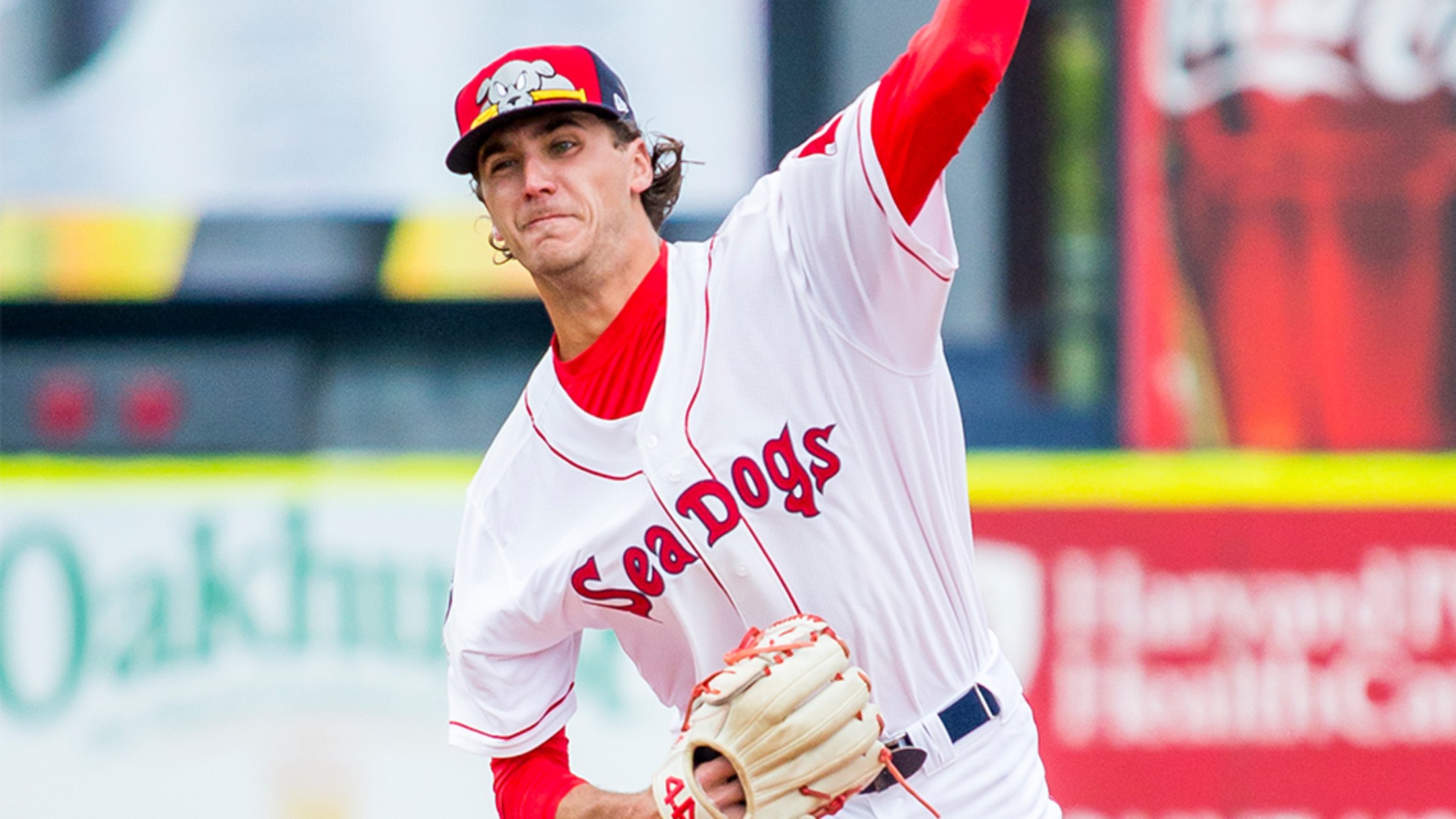 Hartford, Conn. - The Portland Sea Dogs (34-51) used six strong innings from Kyle Hart (W, 6-5) and two run-scoring doubles from Tony Renda, defeating the Hartford Yard Goats (41-44), 5-3 on Friday night at Dunkin' Donuts Park.
Reading wins a pair over the 'Dogs 7-1 and 6-5
Danny Mars 4-for-8 in the twinbill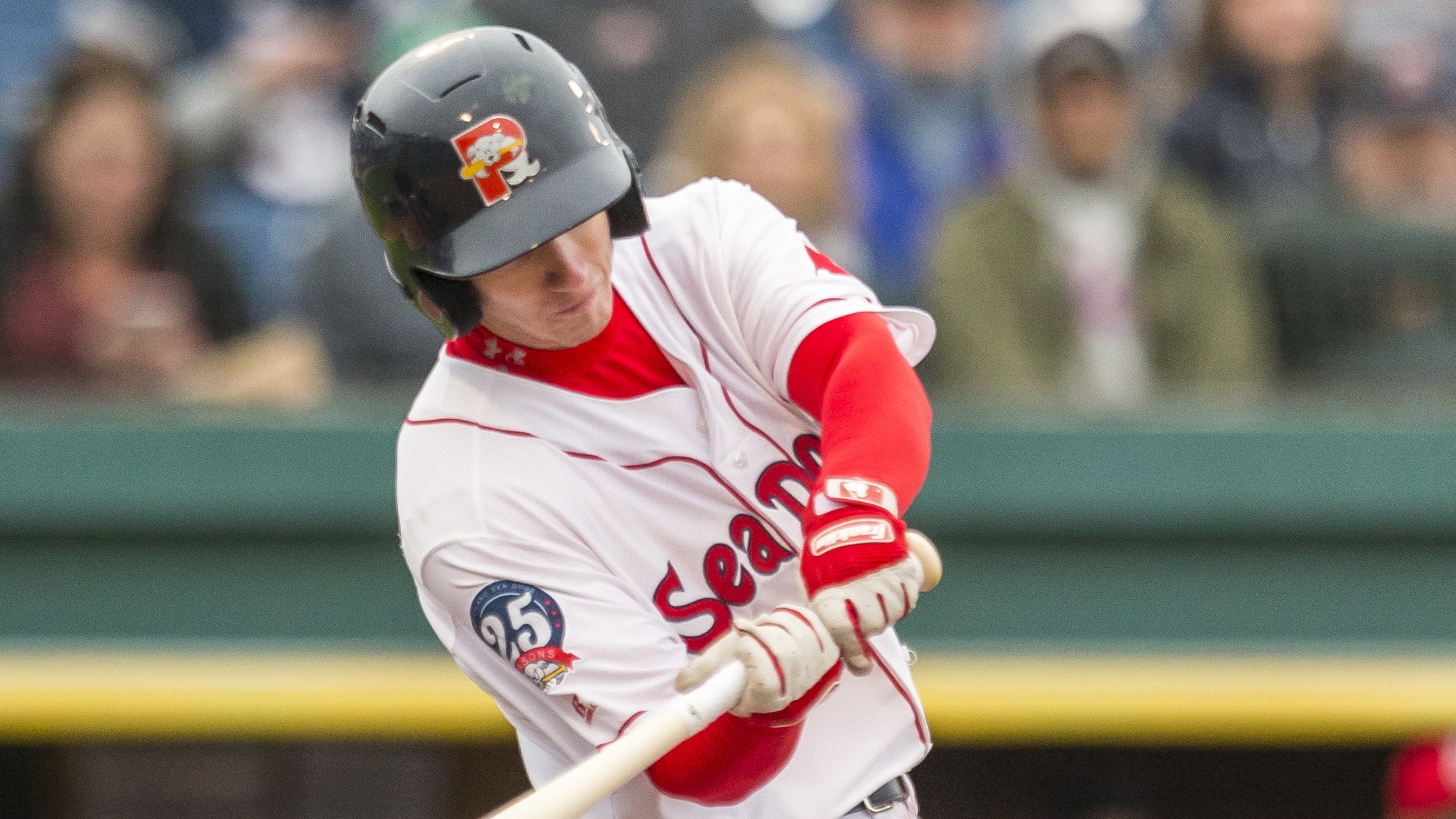 Portland, Maine -The Reading Fightin Phils (29-40) swept both sides of a Tuesday night doubleheader over the Sea Dogs (26-43) at Hadlock Field. Reading won game one 7-1 and took game two 6-5.
Hart dazzles in Portland's 4-0 win at Bowie
Tendler homers and Ockimey extends hit streak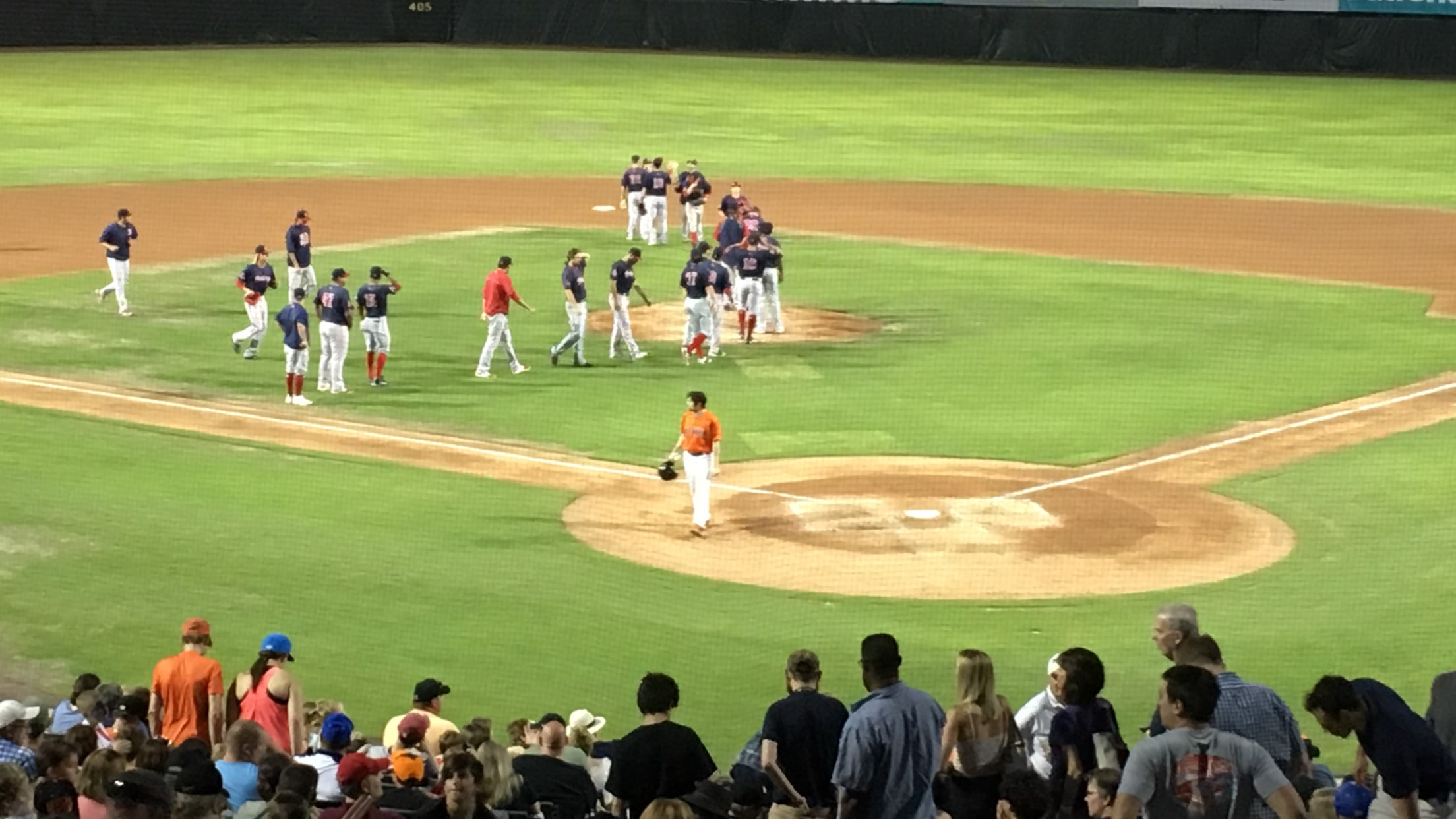 Bowie, Md. - Lefty Kyle Hart (5-3) fired seven scoreless frames, leading the Portland Sea Dogs (25-41) to their third straight win, 4-0 over the Bowie Baysox (29-36) on Saturday night at Prince George's Stadium. Portland picked up their first road shutout of the season.
Richmond goes back-to-back in the first, win 3-0
Jhon Nunez 3-for-3/Daniel McGrath two scoreless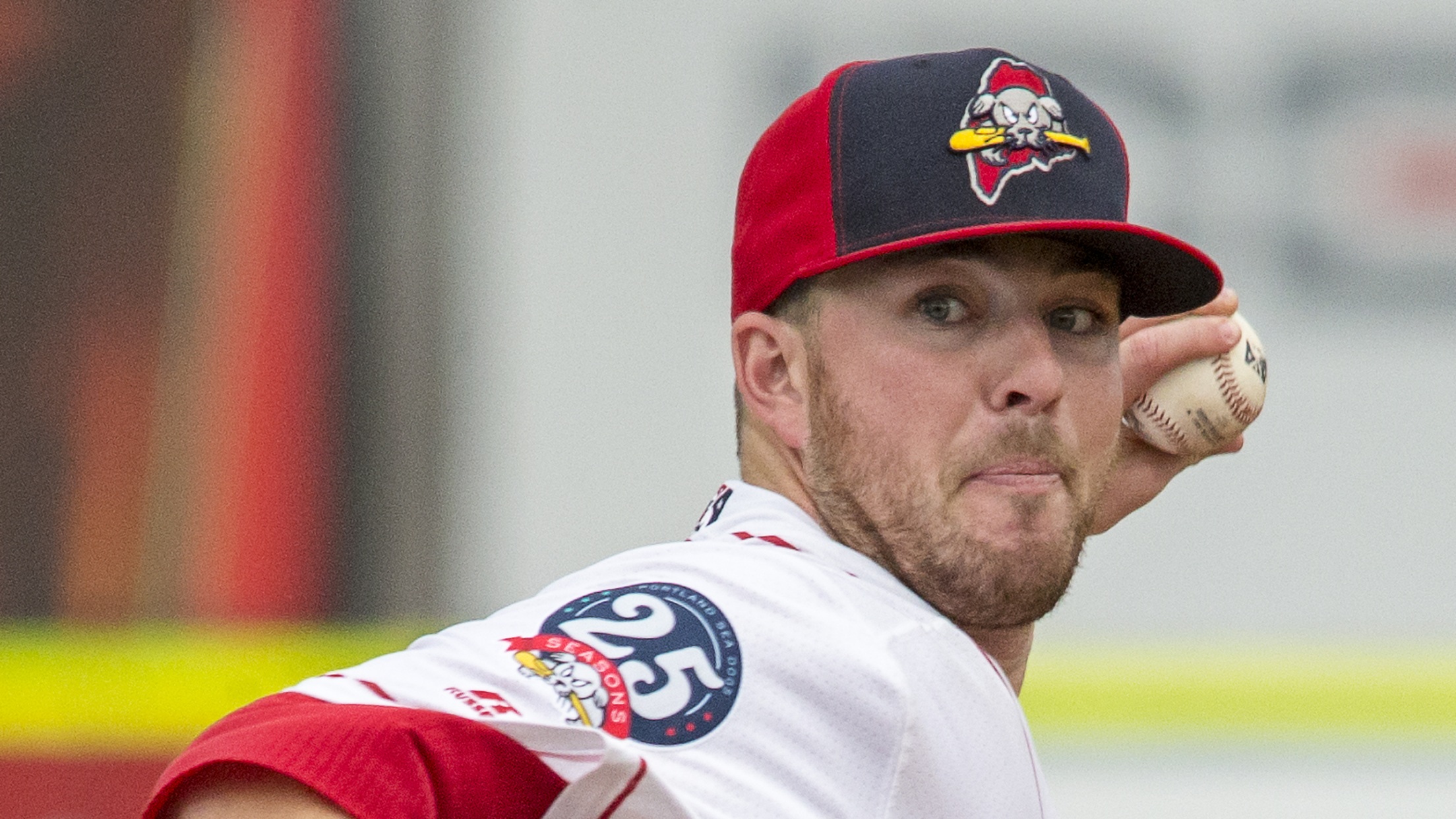 Richmond, VA - Miguel Gómez and Jerry Sands hit back-to-back homers in the first inning, accounting for all the runs, as the Richmond Flying Squirrels (33-29) beat the Portland Sea Dogs (22-41), 3-0 on Wednesday night at the Diamond.
Yanks' Cave leads Offensive Players of the Week
Outfielder boosts resume by going 15-for-26 (.577) for RailRiders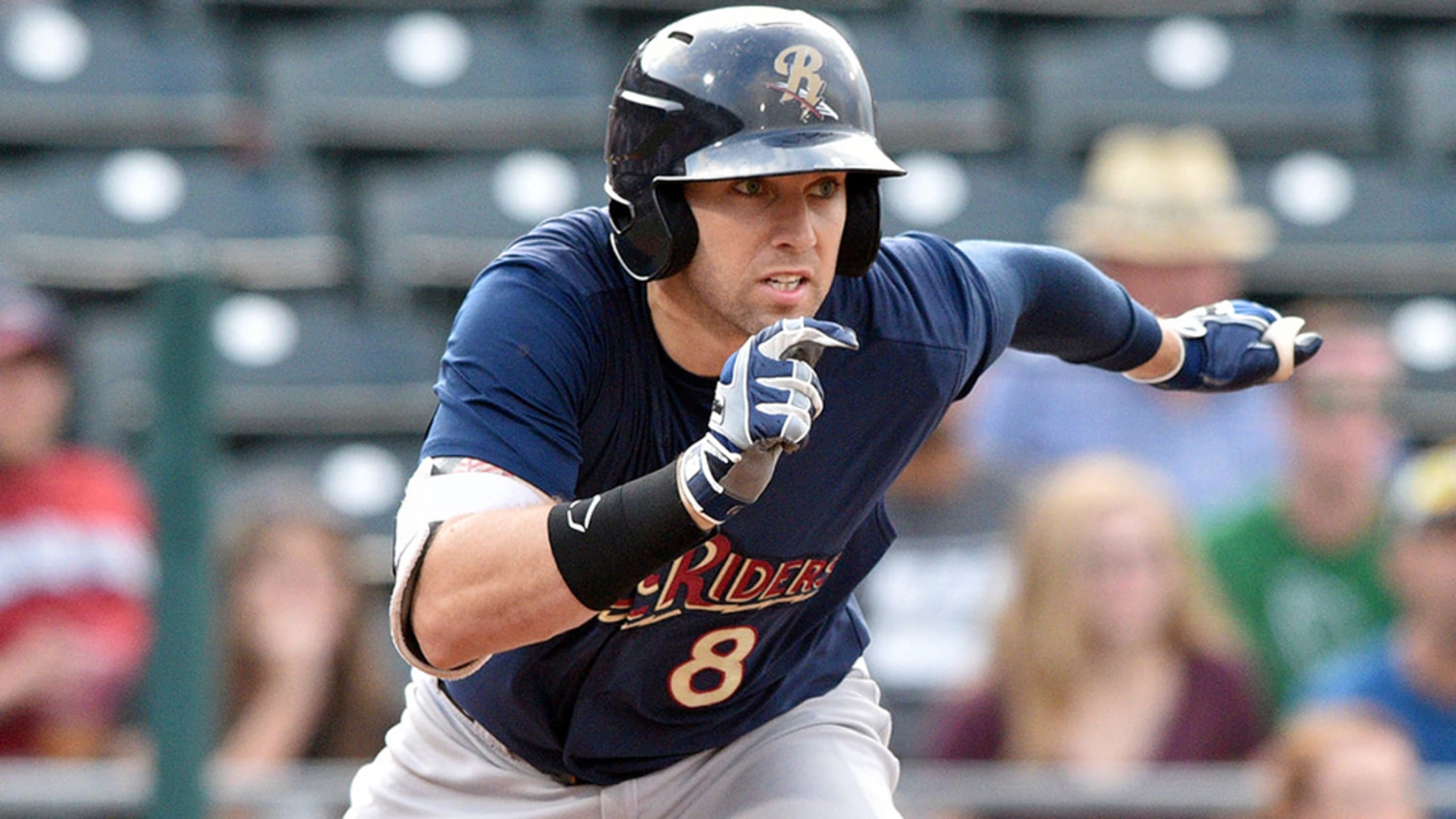 Jake Cave has seen former teammates Aaron Judge and Clint Frazier take off as rookies in the Bronx. He's seen good friend and former pinstriped prospect Ben Gamel prove to be an impressive Major League hitter in Seattle. After some mechanical adjustments and changes to his approach, Cave is heating
Rays' Gillaspie among Players of the Week
No. 89 overall prospect goes 12-for-25, plates 10 in seven games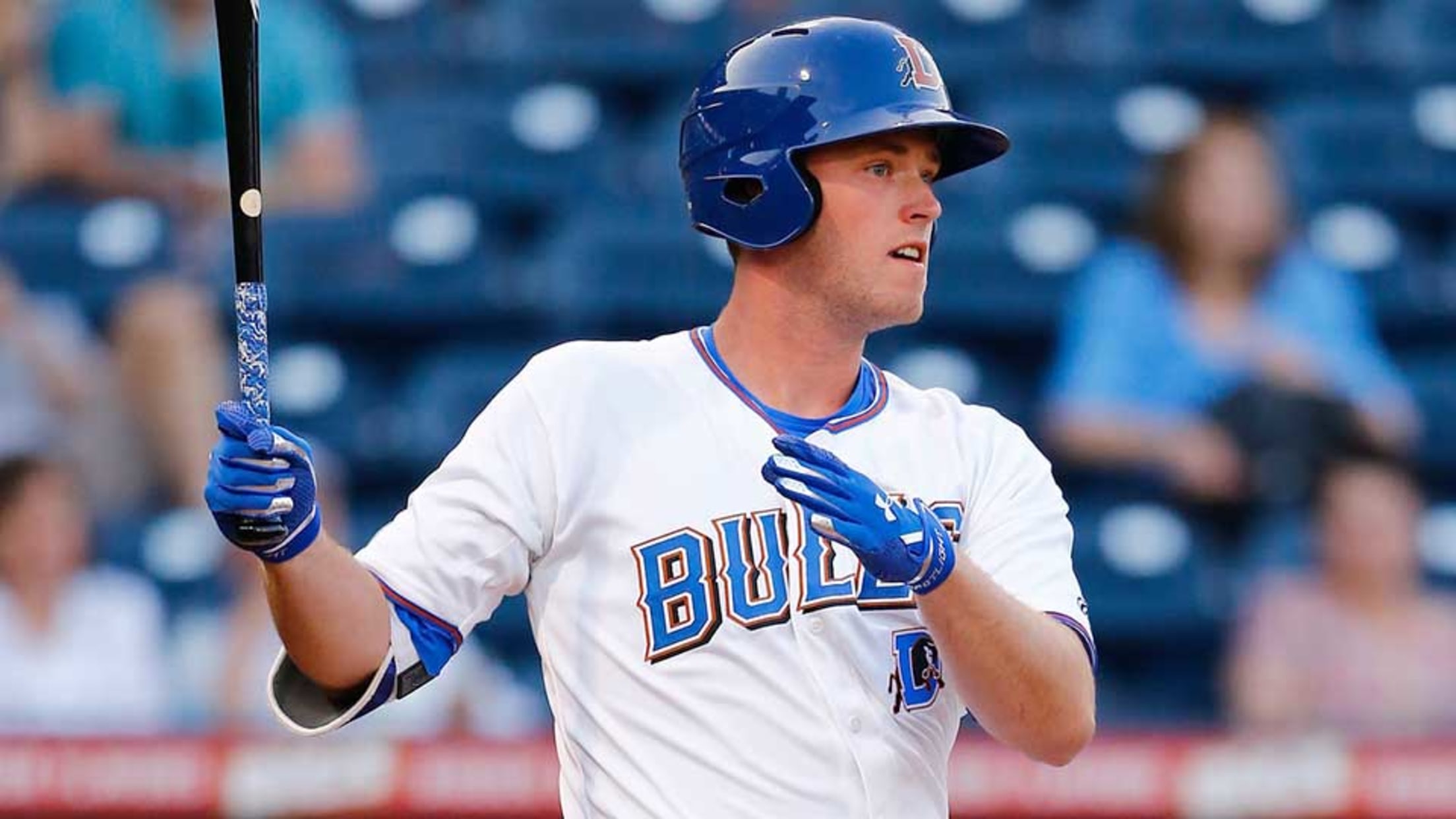 Casey Gillaspie likely began the season thinking a Major League debut was a significant possibility at some point in 2017. As late as the middle of June, it had become clear that he'd have to start hitting and hitting in bunches, if that was going to happen.Last week brought good