Skeeters Stomp Dodgers for 10-8 Win  
Astros prospect Dawson totals four hits, plates three runs for Sugar Land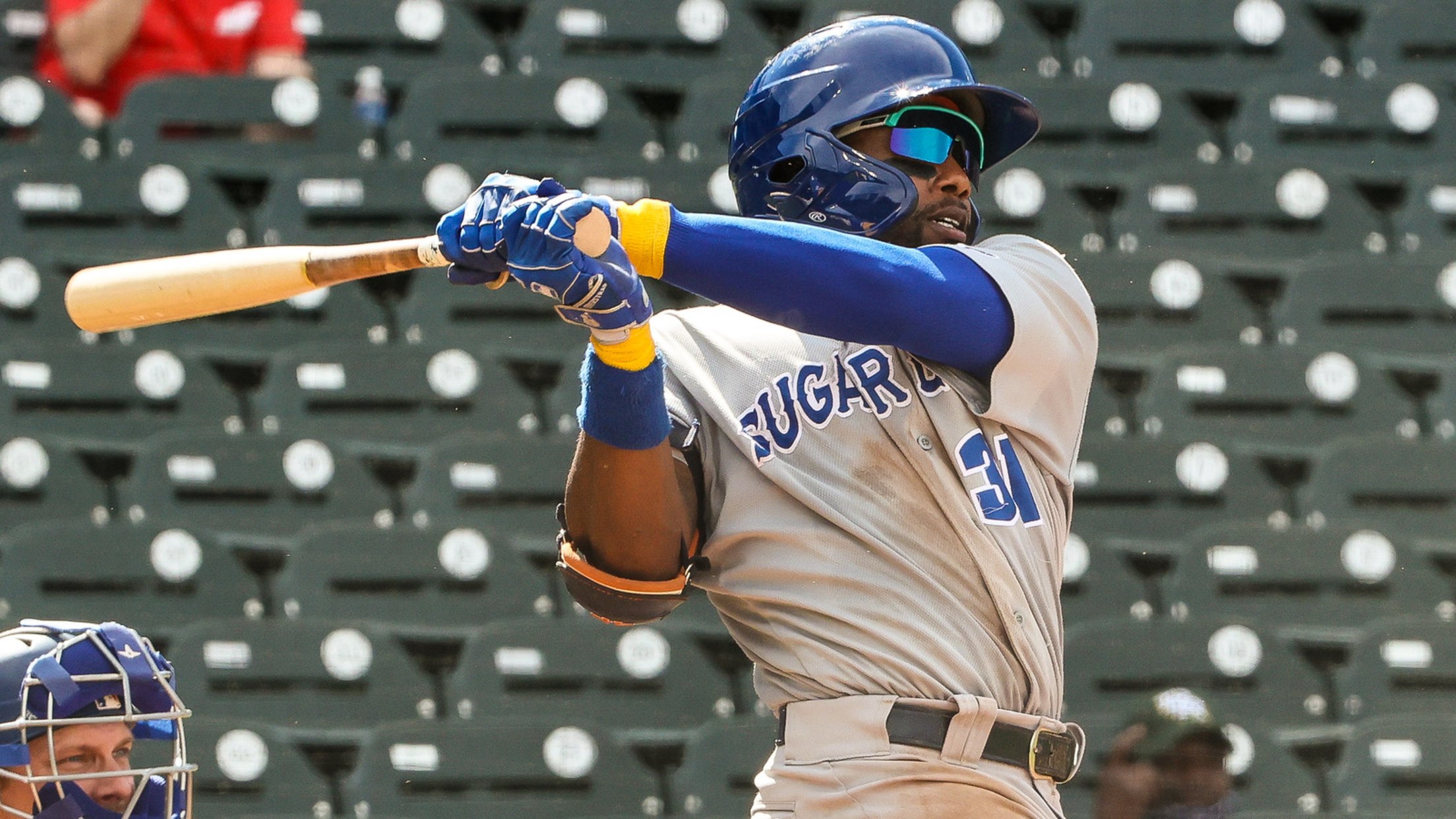 (OKLAHOMA CITY, Oklahoma) – The Sugar Land Skeeters scored seven runs in the second inning and prevailed for a 10-8 win Sunday night against the Oklahoma City Dodgers. The Skeeters scored seven runs in the second inning to propel themselves to the win. The seven runs marked the most in
Is that an alligator in the dugout?
Animals on the field just part of Minor League landscape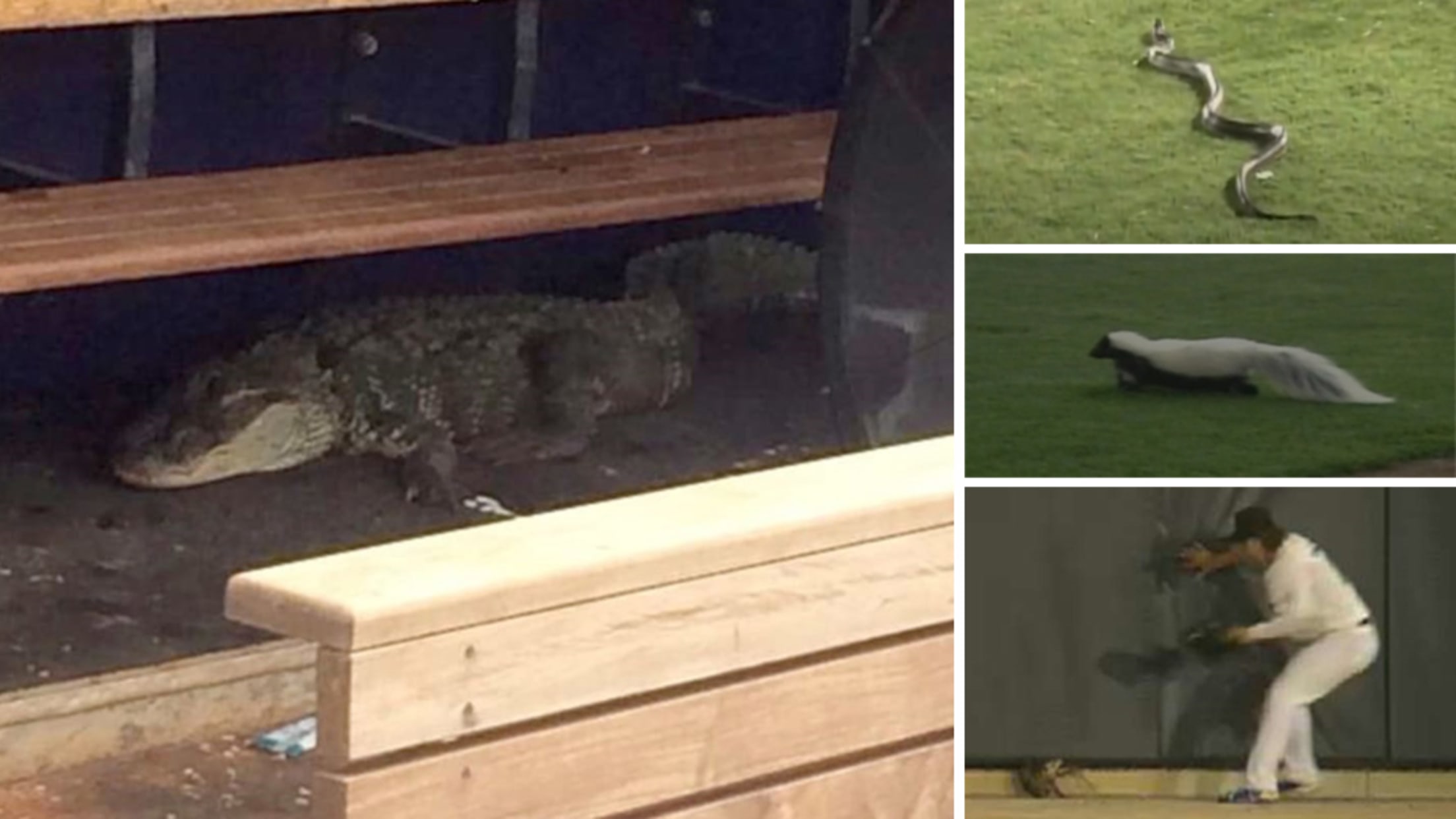 With four teams -- Double-A Tennessee and Class A Bowling Green, Burlington and Columbia -- set to introduce bat dogs to an already impressive roster when the 2020 season begins, it's not unusual to encounter a good boy or girl when you visit a Minor League ballpark.Other species are a different
Avelino, River Cats walk off in Game 1
Giants No. 27 drives home winning run in ninth inning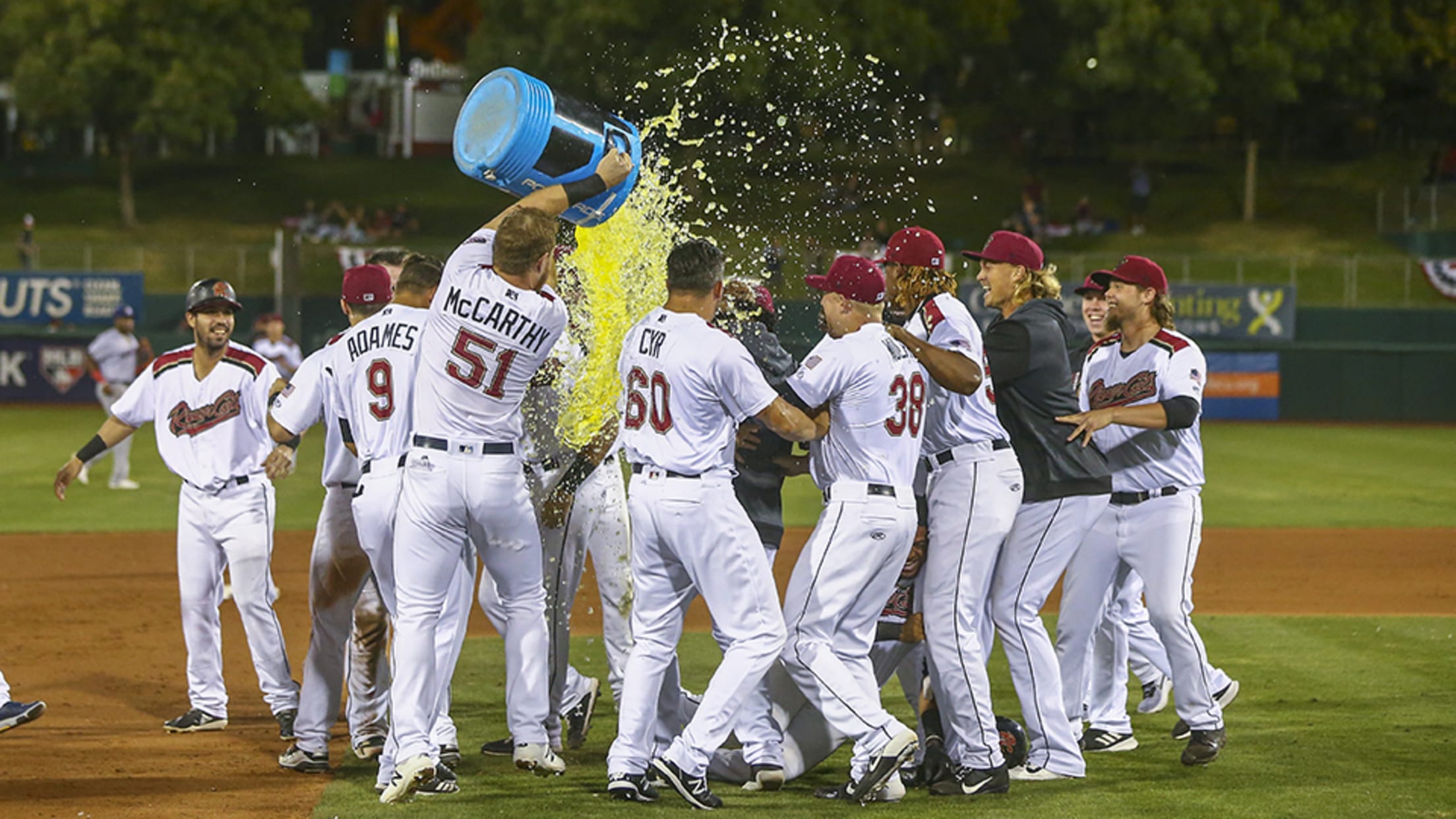 In a back-and-forth affair, Abiatal Avelino delivered the final blow for Sacramento.The Giants' No. 27 prospect ripped a walk-off single with two outs in the ninth inning to give the River Cats an 8-7 win over Round Rock in Game 1 of the best-of-5 Pacific Coast League Championship Series on Tuesday at
Teammates Dawson, Adcock Overcome College Rivalry. Sort Of.
We asked our resident Michigan, Ohio State alumni the same questions. Here's how they answered.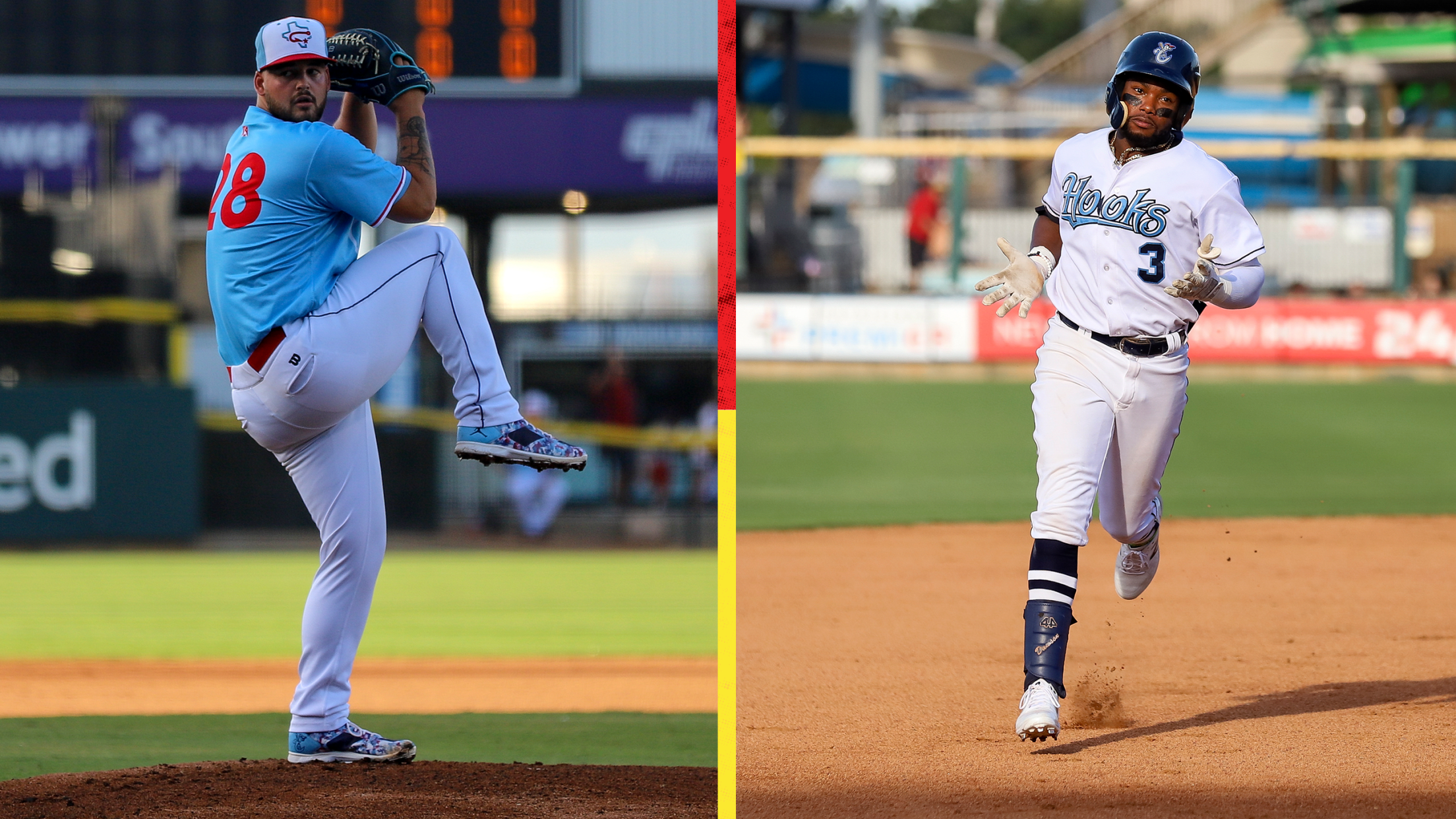 Michigan vs. Ohio State has earned the title of "Greatest Sports Rivalry" by the likes of ESPN, USA Today and Bleacher Report, but the annual football showdown has been one-sided in recent years with the Buckeyes winning the last seven meetings.But the results on the football field aren't cooling the
Prospect Roundup: Games of April 24
Astros' Tucker blasts third homer; Padres' Urias triples twice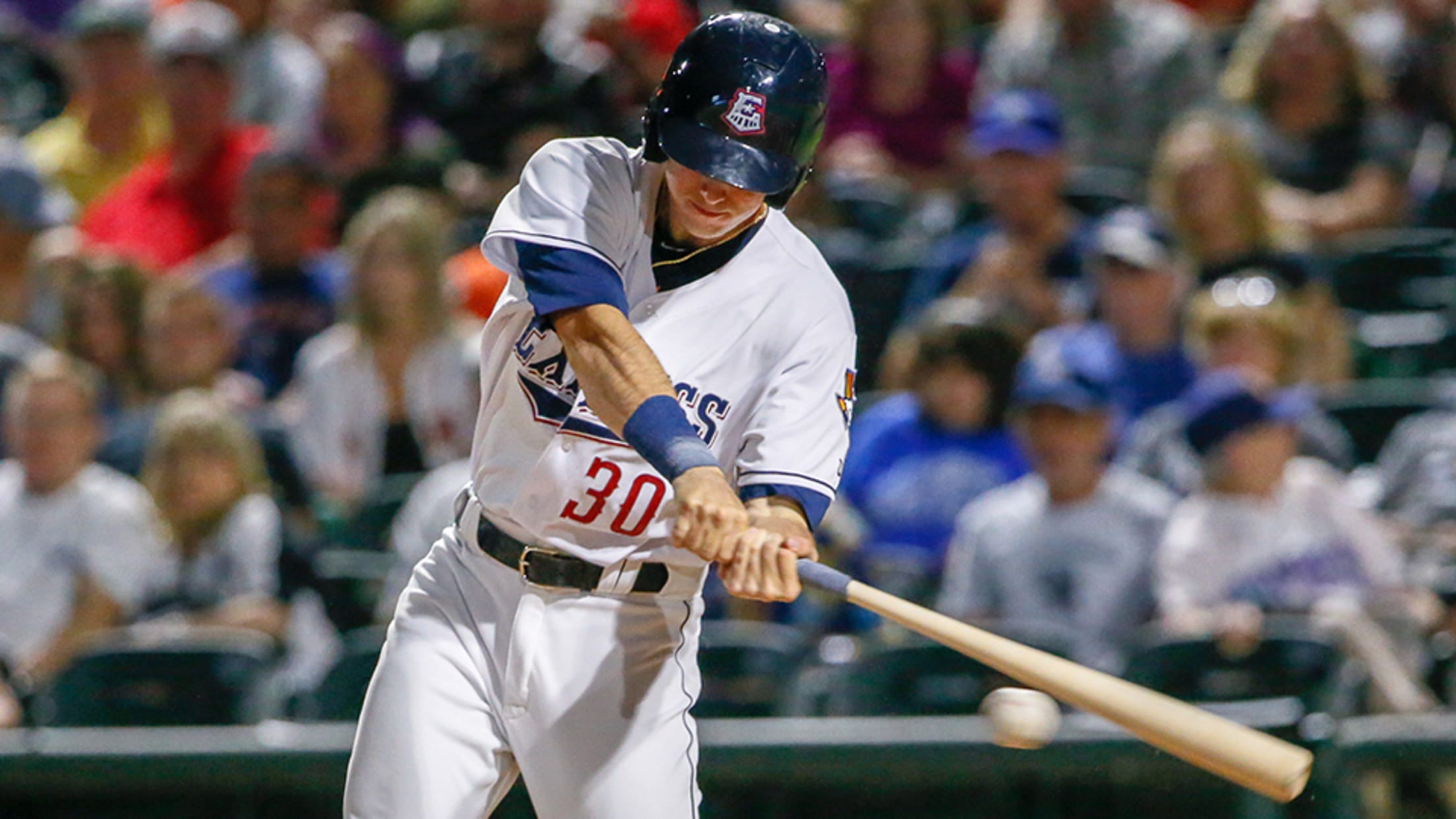 Astros RF Kyle Tucker, Triple-A Round Rock: 2-for-4, HR, 2B, BB, 2 R, RBI -- What's been a slow start for the Astros' second-ranked prospect could have hit a turning point Wednesday when he collected a pair extra-base knocks, including a game-tying homer in the ninth inning. Facing R.J. Alvarez
Hartman Harnesses Missions in Game 1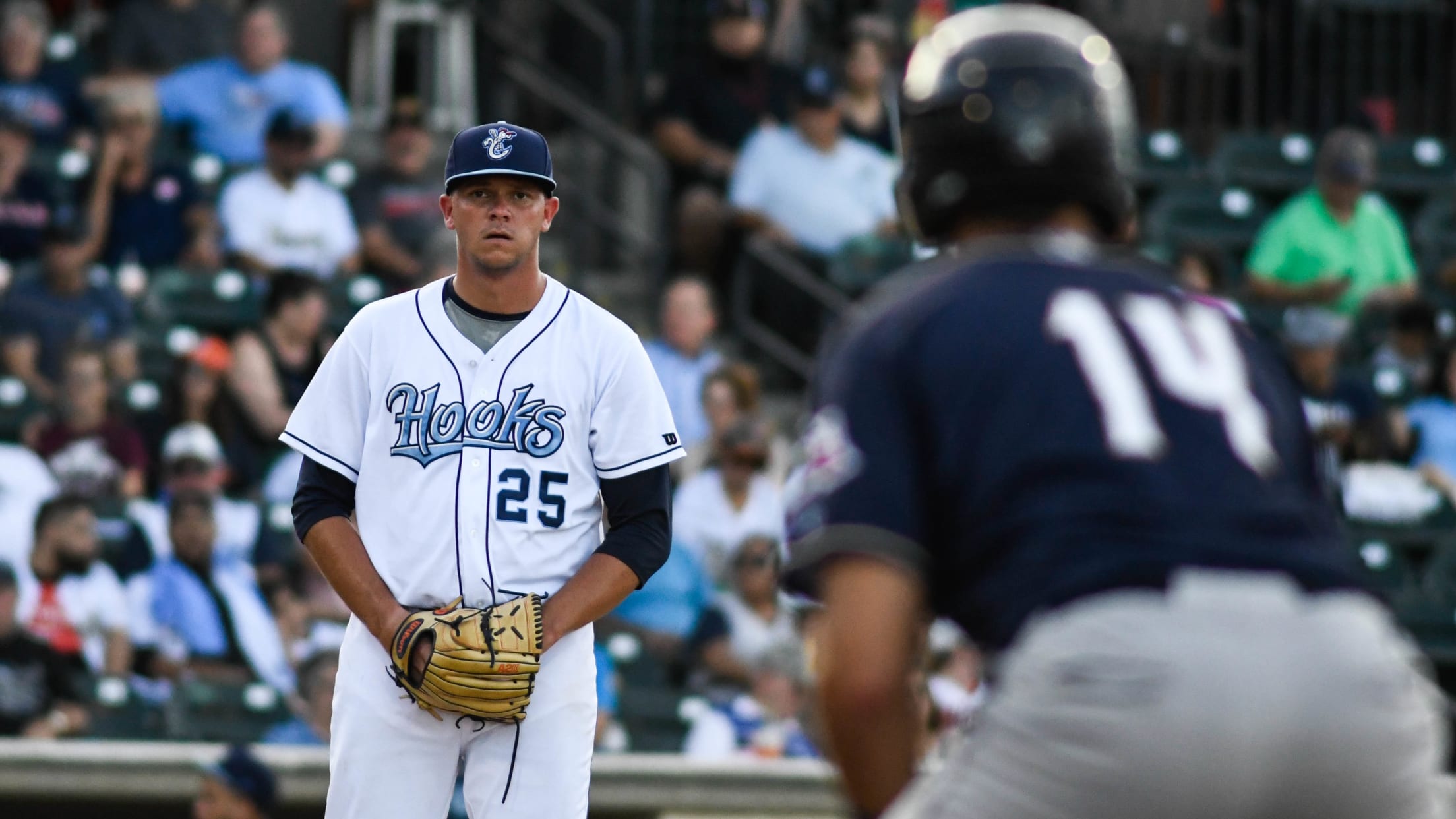 CORPUS CHRISTI - Ryan Hartman held the Missions to three hits over 7 2/3 innings Wednesday night as the Hooks pushed past San Antonio, 7-0, before 5,106 fans in Game 1 of the Texas League South Division Series at Whataburger Field.Missions right-hander Michel Baez struck out five of the first
Riders Win Series, Stay in Hunt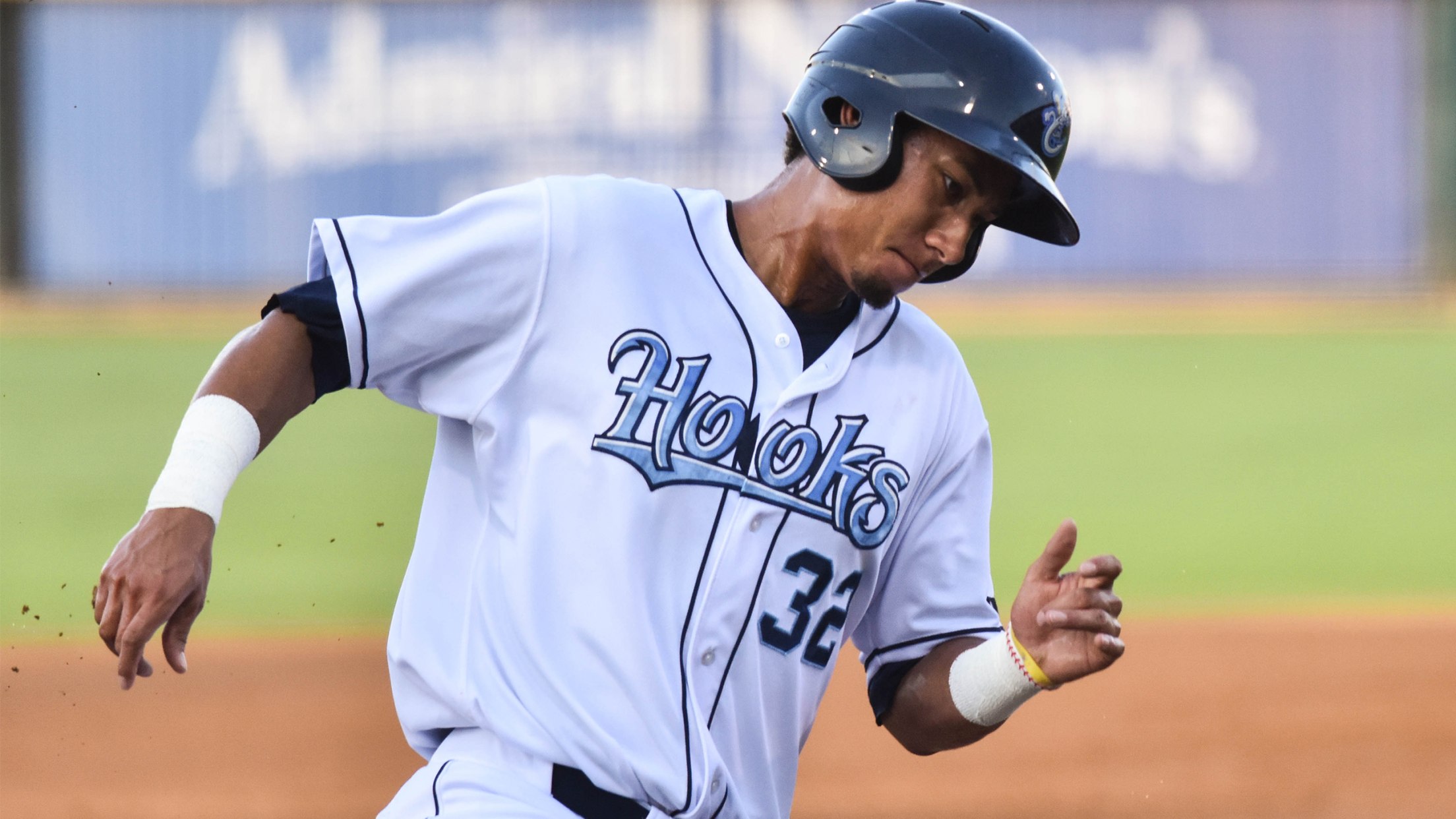 FRISCO - The RoughRiders staved off elimination Friday night by edging Corpus Christi, 5-4, before 11,837 fans at Dr Pepper Ballpark.The Hooks (37-29, 80-55) are 1.5 games ahead of Frisco (36-31, 60-77) with three to play in the Texas League South second-half race.
SA Blanks CC, Avoids Sweep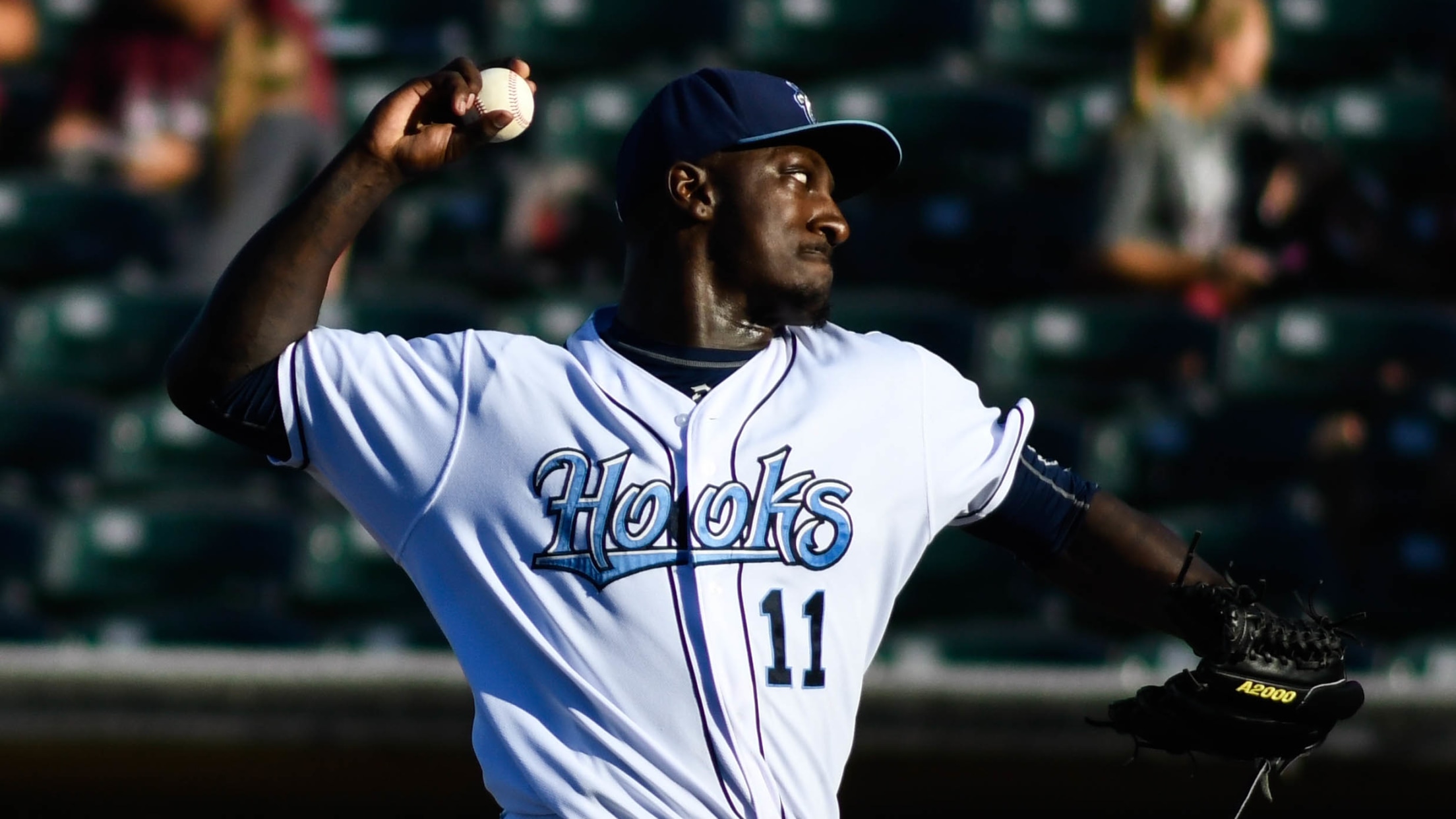 CORPUS CHRISTI - Chris Huffman struck out seven over seven innings and Gerardo Reyes was perfect in relief as the Mission beat the Hooks, 5-0, in Monday night's series finale at Whataburger Field.With Frisco's 7-1 victory over Midland, Corpus Christi leads the RoughRiders by 3.5 games with seven to play
McCann Leads Raspas to Series Win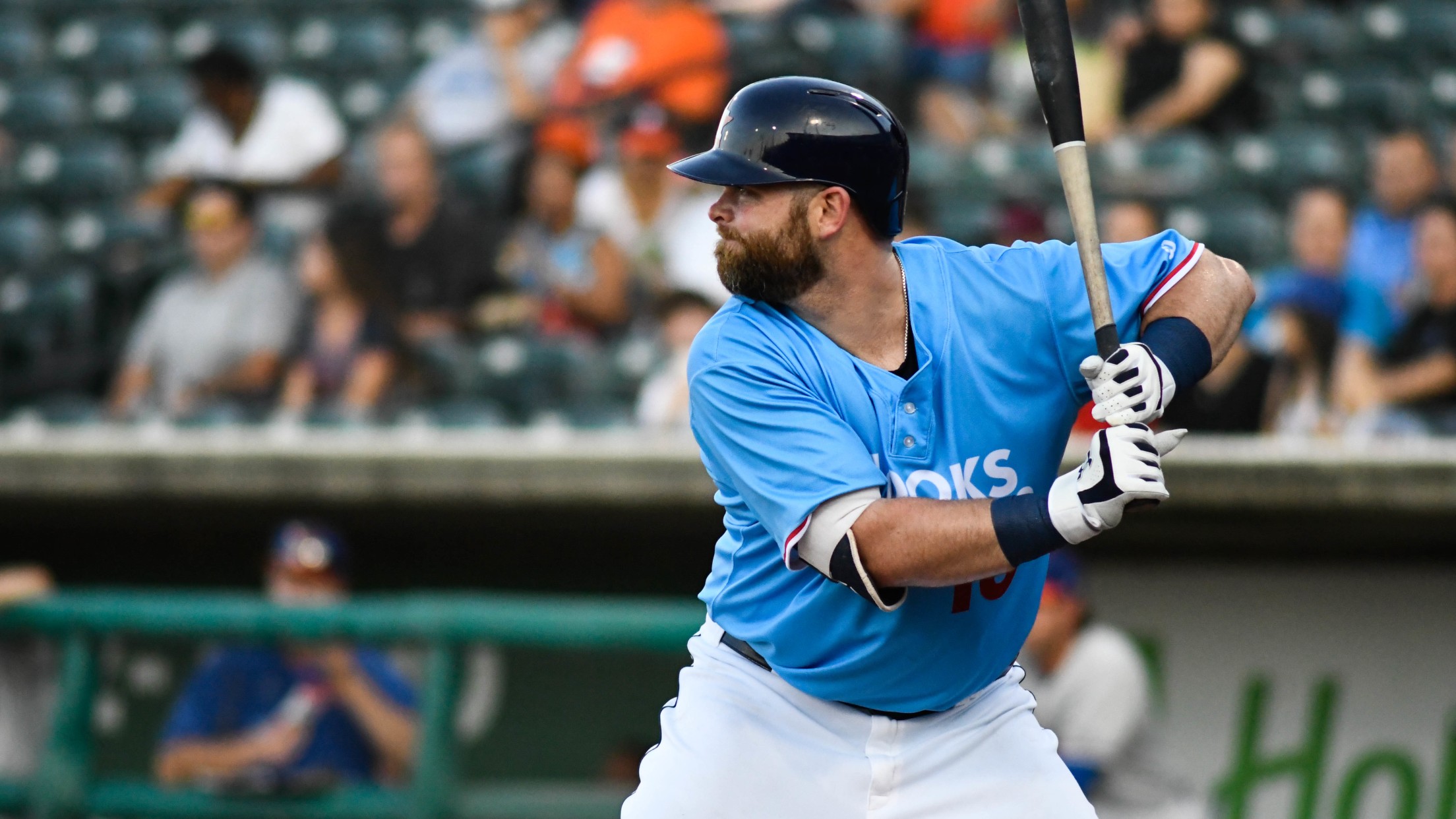 CORPUS CHRISTI - Brian McCann plated three Sunday night, including a two-run blast in the fourth, paving the way toward a 4-2 Corpus Christi win over The Flying Chanclas de San Antonio before a sellout crowd of 9,612 fans at Whataburger Field.The Hooks (36-25, 79-51), who once again took the
Prospect Roundup: Games of Aug. 22
Cease (Birmingham), Jimenez (Charlotte) turn in big nights for Sox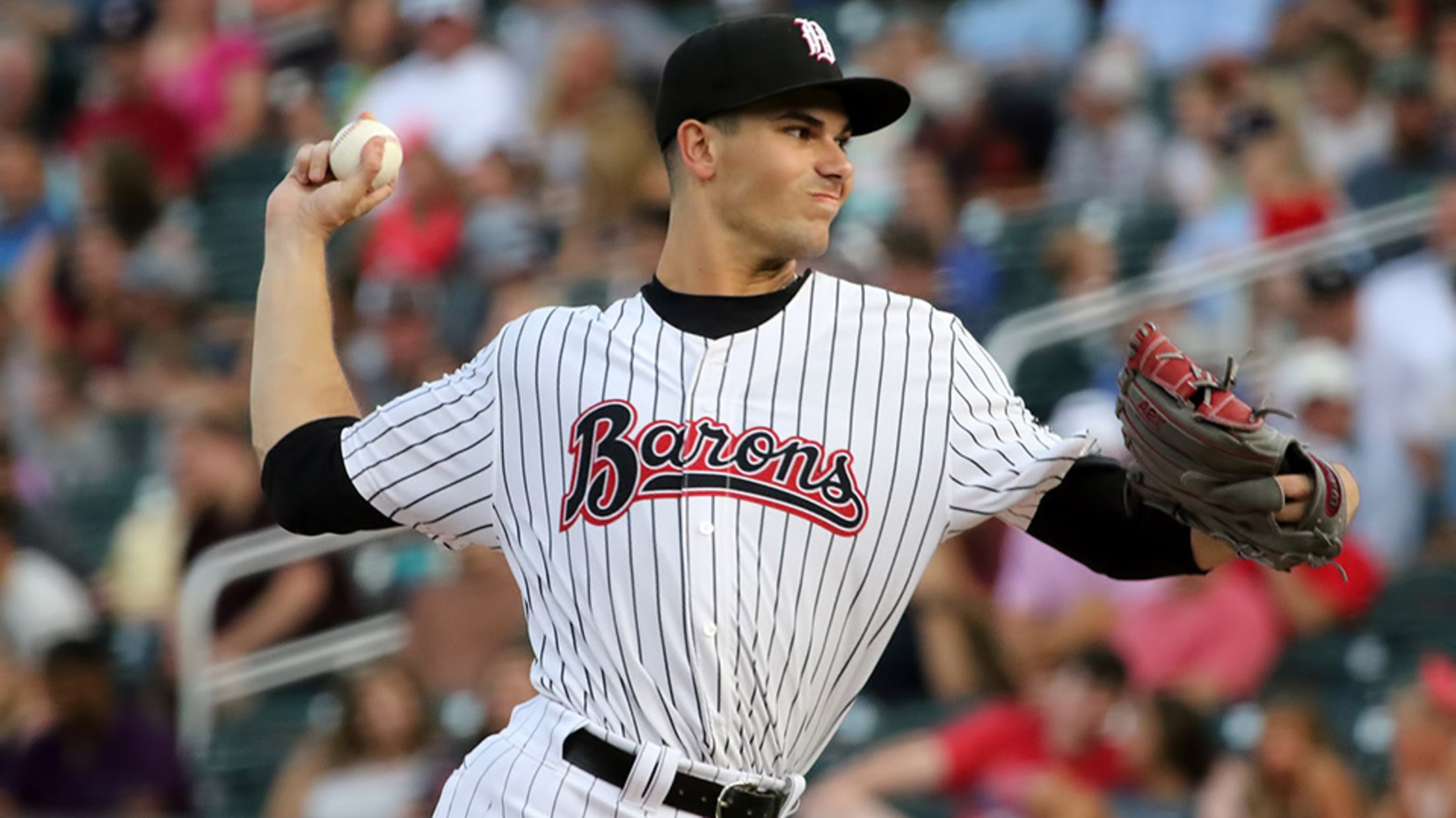 Theme of the dayNotable players hit notable homers:No. 8 overall prospectKyle Tucker made a strong return to the Minor Leagues, homering twice in his first game with Triple-A Fresno following his demotion from the Majors. Phillies No. 4 prospect Adam Haseley hit his third homer in his last five games
Dawson Goes Deep Twice, CC Weathers Wild Finish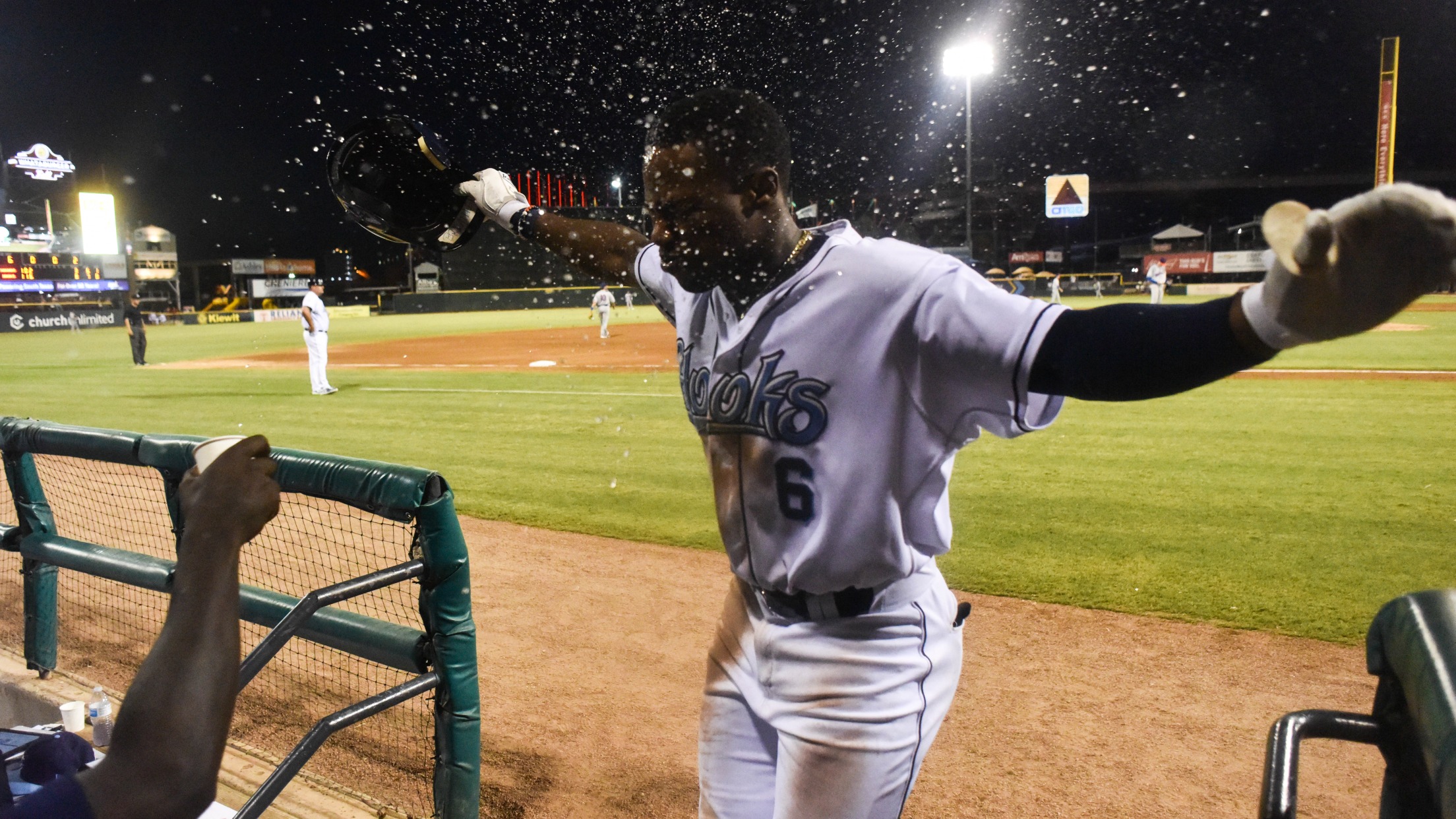 CORPUS CHRISTI - Ronnie Dawson hit two home runs Wednesday night and Erasmo Pinales penned a game-ending strikeout which stranded the bases loaded as the Hooks held on for a 9-8 victory over Midland at Whataburger Field.Corpus Christi (34-23, 77-49) has won nine of the last 13 and leads second-place
Dawson Named Player of the Week
TULSA - Hooks outfielder Ronnie Dawson has been tabbed Texas League Player of the Week, league president Tim Purpura announced Monday.Dawson went 9-for-20 with seven runs scored, one double, two home runs, and three RBIs this past week. The Grove City, Ohio, native was a triple shy of the cycle
Martin & Dawson Do Damage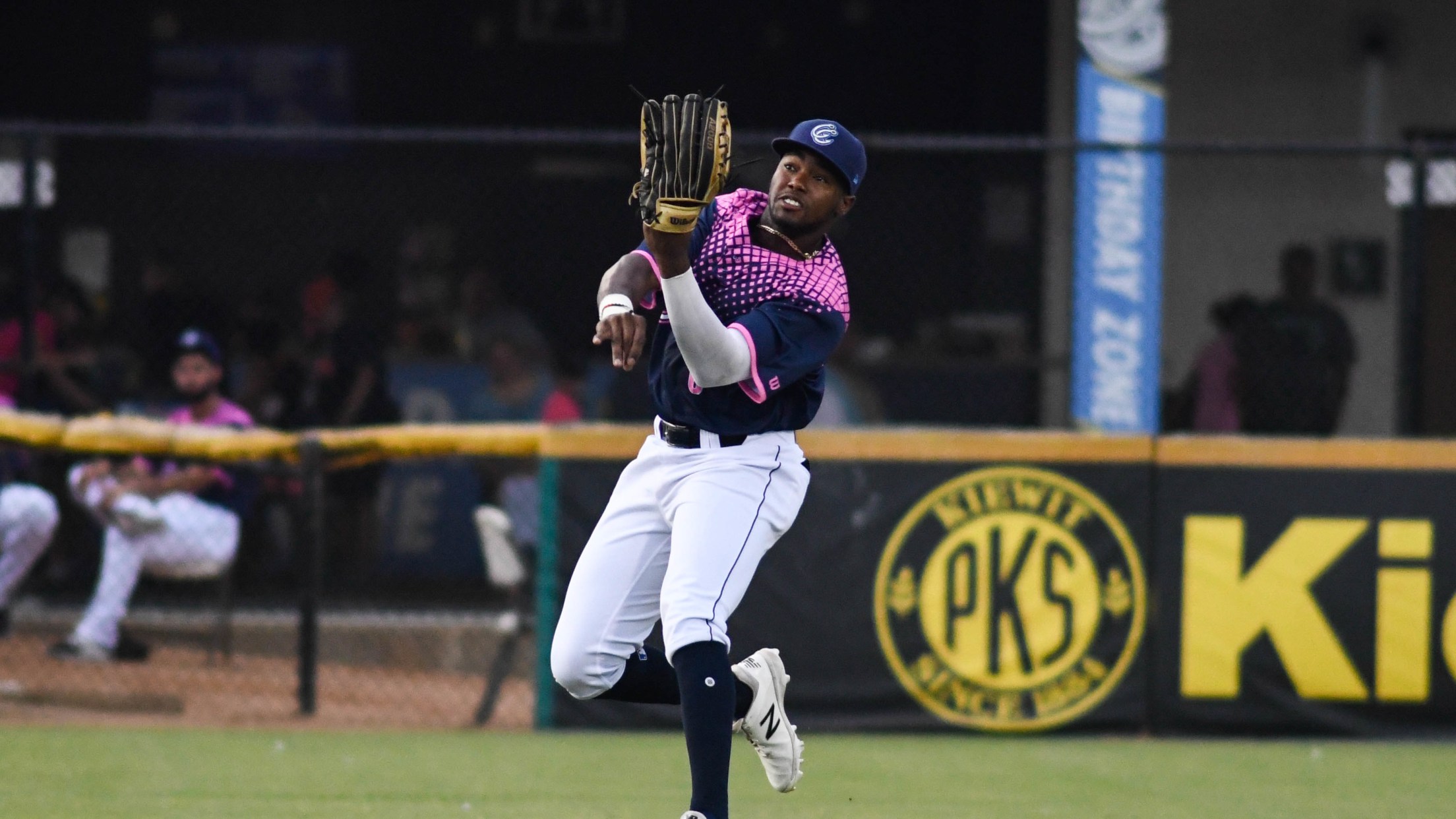 CORPUS CHRISTI - Ronnie Dawson was a triple shy of the cycle and Corbin Martin fired six innings of two-run ball Saturday night as the Hooks beat the Cardinals, 5-2, before 5,459 fans at Whataburger Field.Corpus Christi's (29-20, 72-46) victory set the stage for a rubber match Sunday afternoon.
Benedetti Sends Faithful Home Happy…Again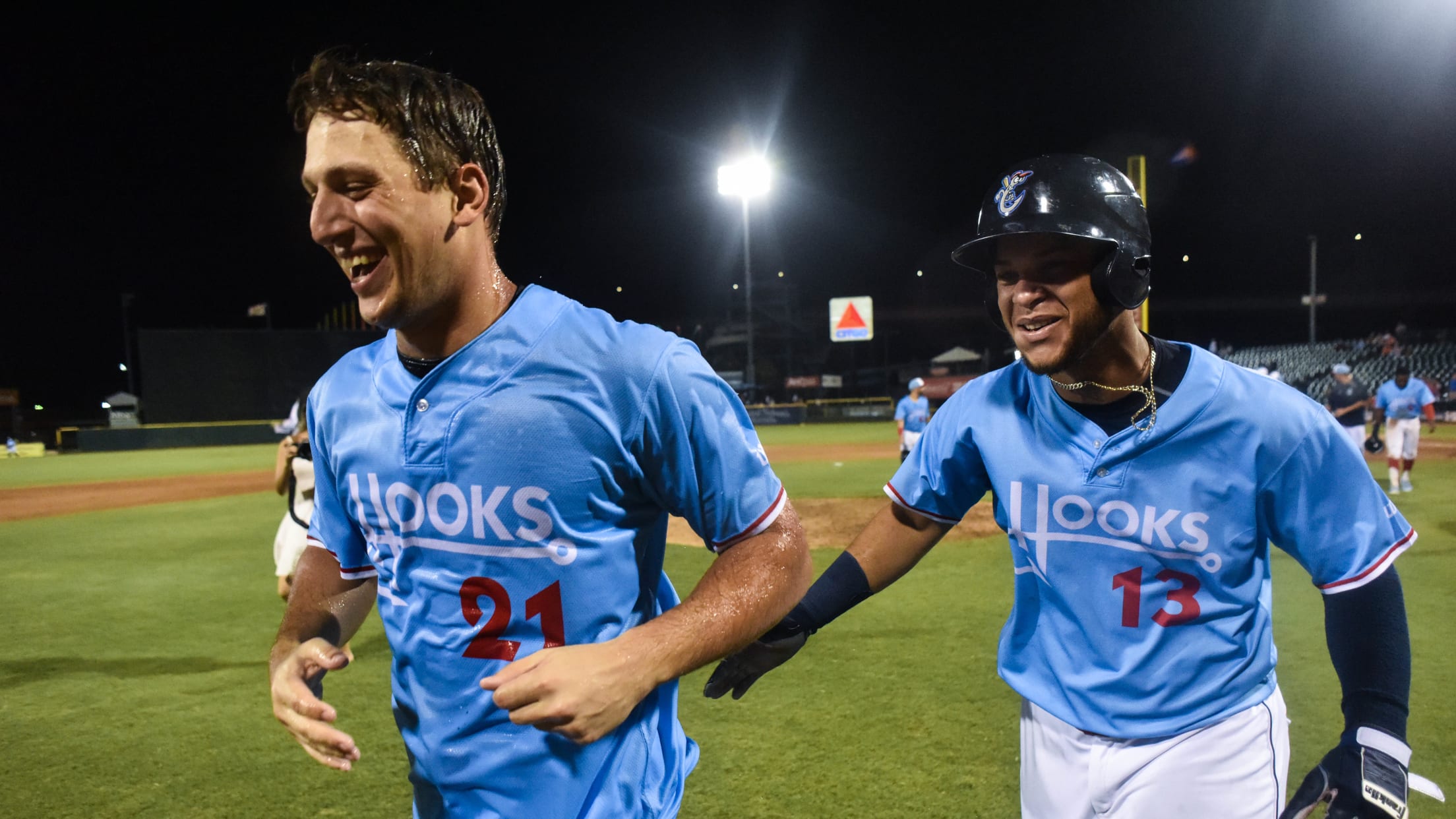 CORPUS CHRISTI - For the second time in as many nights, Carmen Benedetti provided the game-winning, walk-off swing. Benedetti's sac fly to center field in the ninth inning Thursday night clinched a 2-1 Hooks win and a series sweep of the Tulsa Drillers before 4,651 fans at Whataburger Field.Benedetti was
Hooks Walk-Off with Win No. 70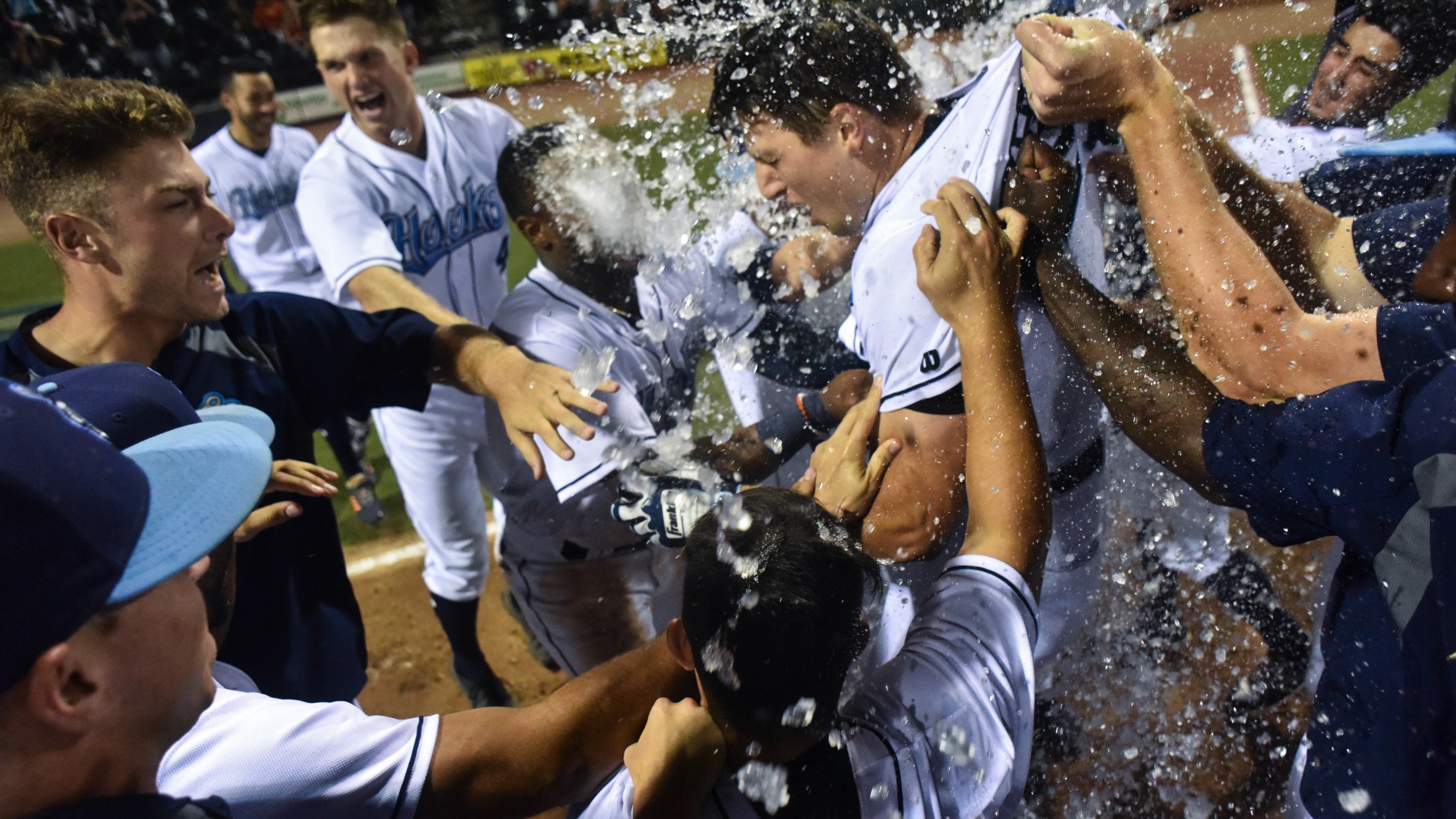 A lead-off home run by Carmen Benedetti in the ninth inning Wednesday night vaulted the Hooks to a 3-2 walk-off win over Tulsa in front of 4,359 fans at Whataburger Field.Corpus Christi's seventh last-at bat victory of the year secured the series win.The Hooks (27-19, 70-45) were held to three
Hartman & Bostick Tame Tulsa
Correa draws five-thousand strong in return to Whataburger Field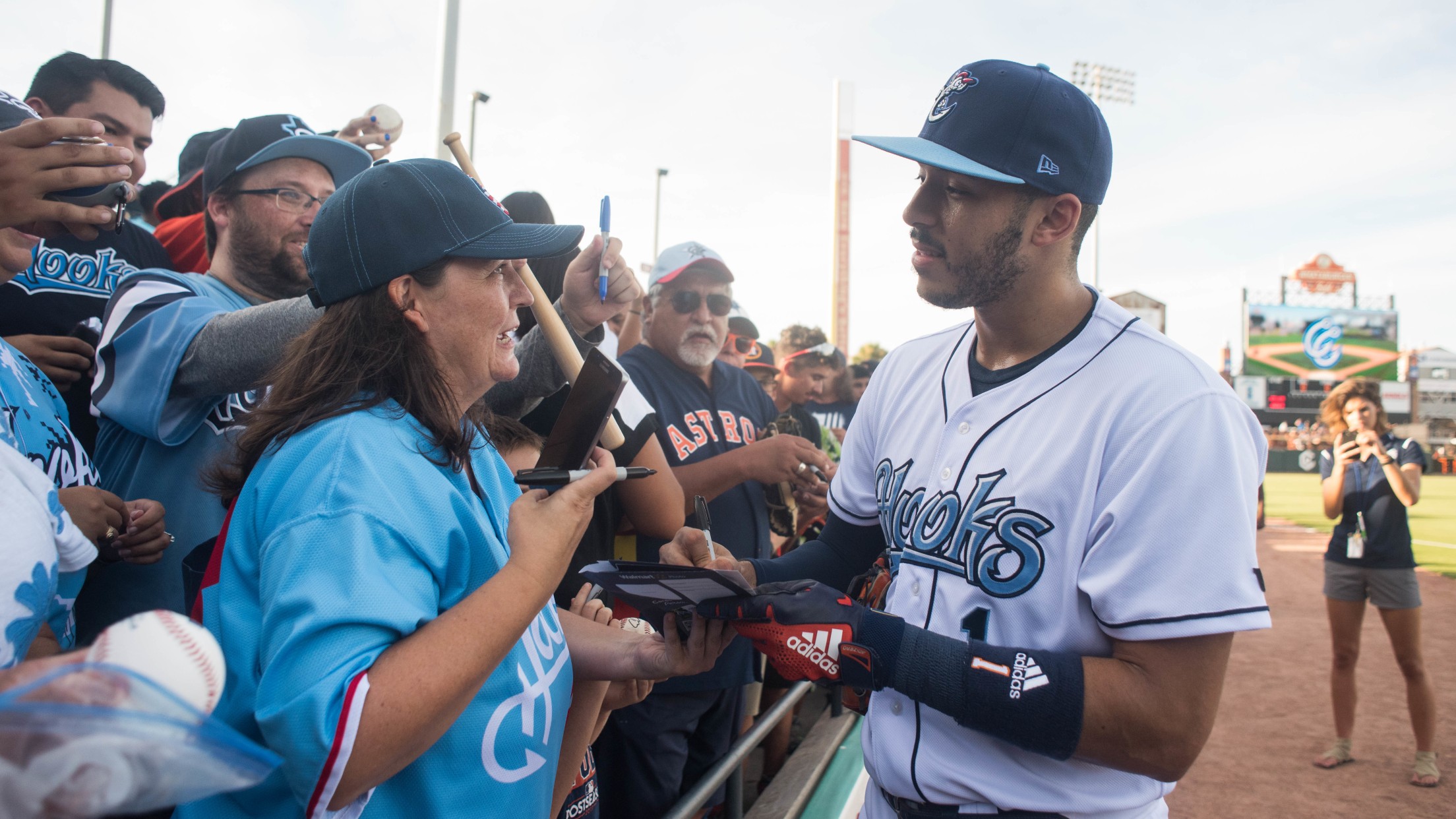 CORPUS CHRISTI - Ryan Hartman earned his 10th win and Akeem Bostick fired four innings of hitless relief Tuesday night as the Hooks beat Tulsa, 4-1, before 5,383 fans at Whataburger Field.The only damage against Hartman (10-3) was a two-out solo home run by D.J. Peters in the fourth. Corpus
Riders Rally in 7th to Win Series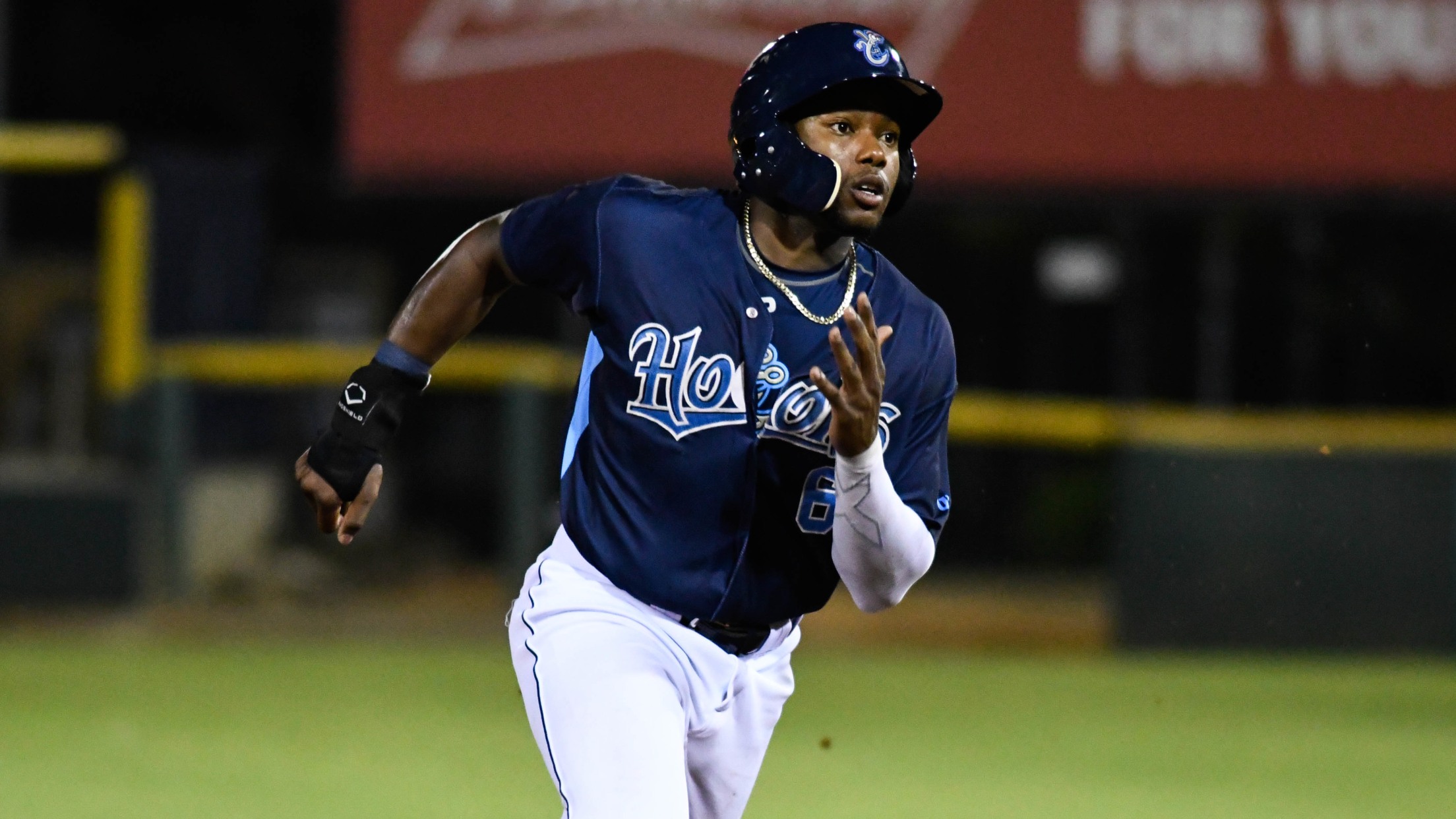 FRISCO - Luis Yander La O's two-out, two-run double in the seventh inning Saturday night sent the RoughRiders to a 5-3 come-from-behind win over Corpus Christi in front of 7,402 fans at Dr Pepper Ballpark.Ronnie Dawson put the Hooks (25-18, 68-44) in front by attacking the game's first pitch and
Hooks Battle Back to Secure Series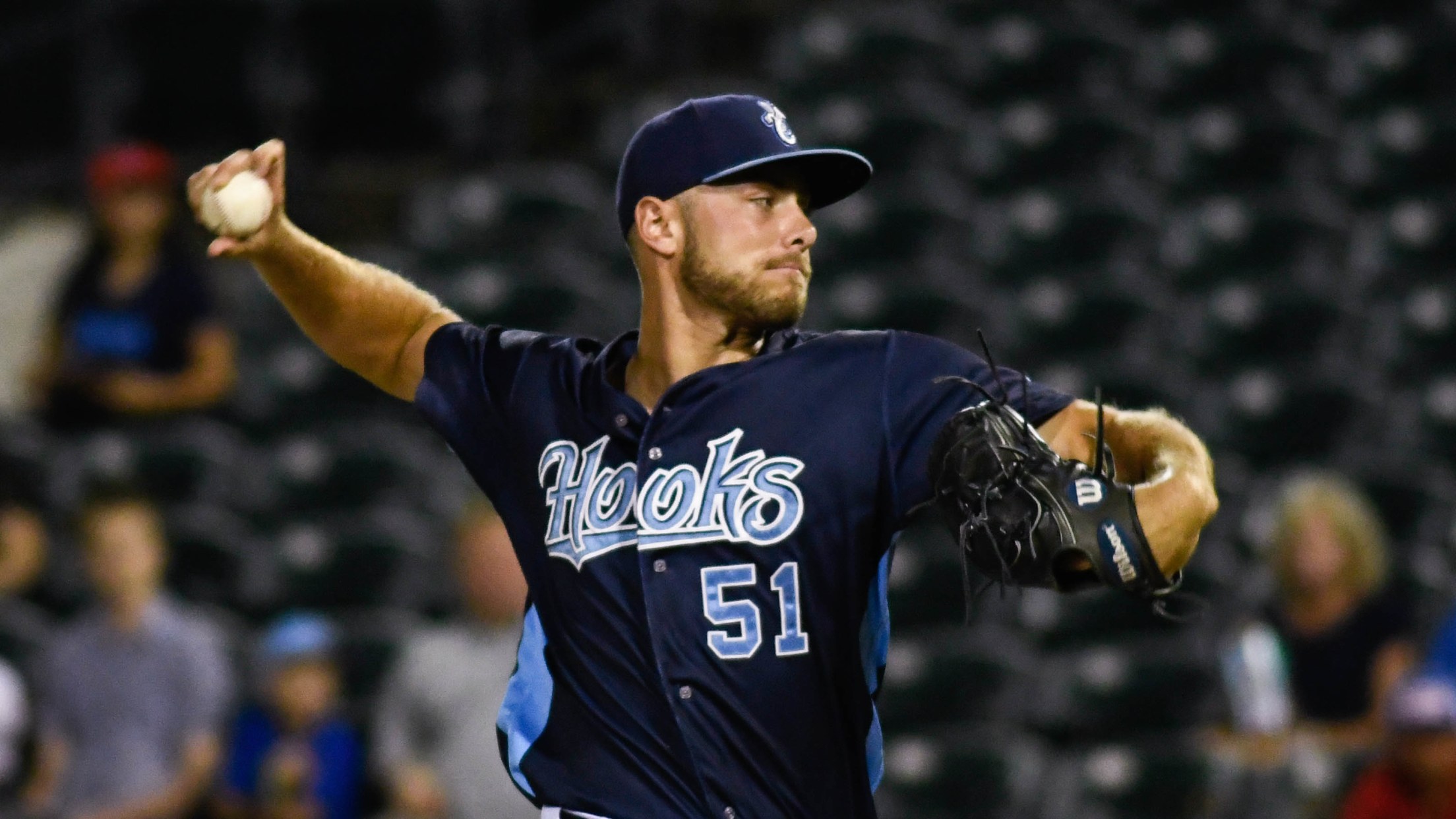 CORPUS CHRISTI - Corbin Martin carried a perfect game into the seventh Tuesday night, while his Hooks engineered a two-out eighth inning rally to beat the Missions, 5-4, securing a series win at Whataburger Field.Corpus Christi (24-15, 67-41) has won four in a row.Following an hour-and-45-minute rain delay, Martin retired
System still loaded for champion Astros
Organization All-Stars show team stays well positioned for future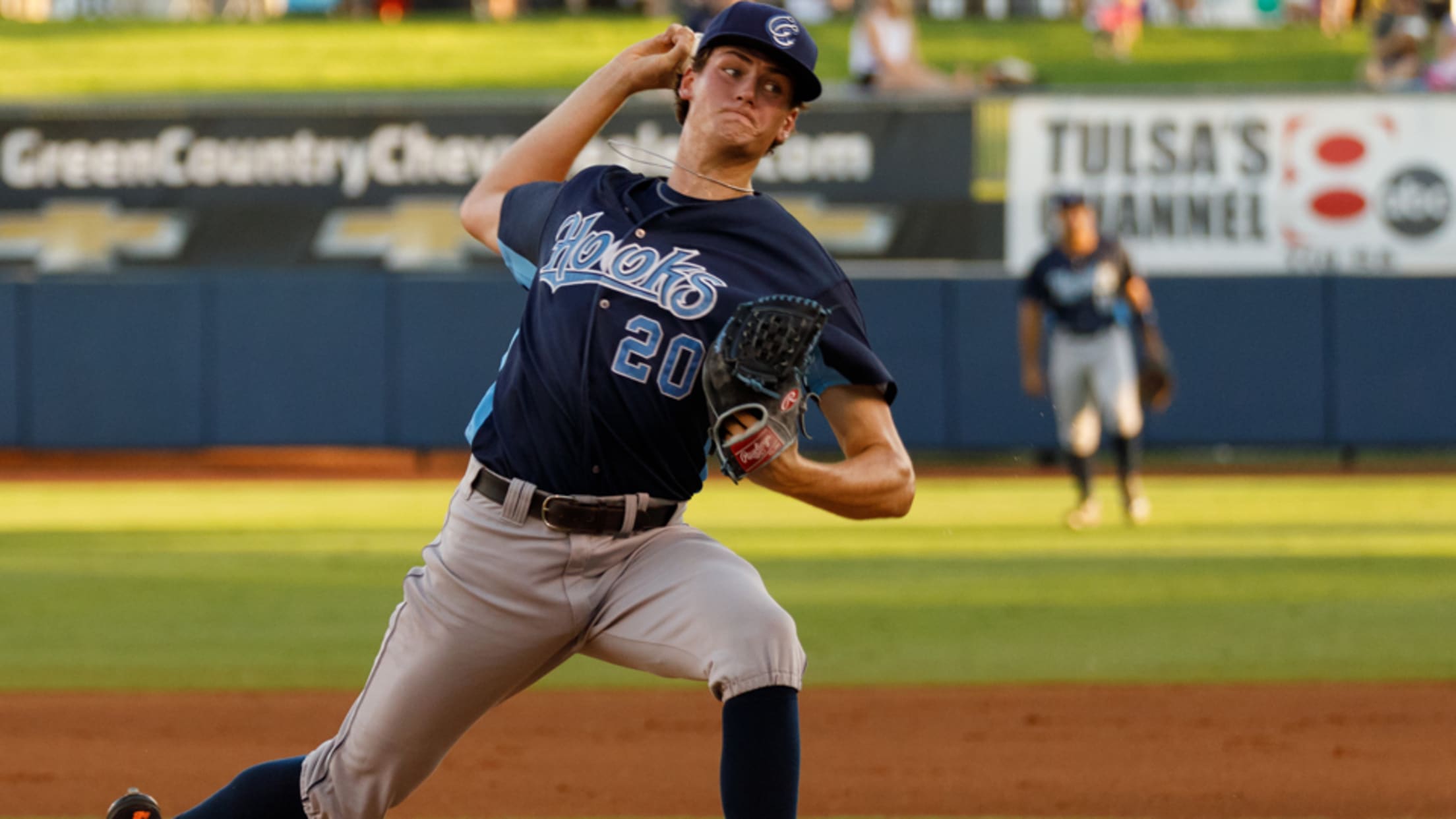 This offseason, MiLB.com is taking a look at the most outstanding campaigns by players in each system across Minor League Baseball and honoring the players -- regardless of age or prospect status -- who had the best seasons in their organization.For years, Houston fans heard they needed to trust the
MWL notes: Dawson benefits from bat boy days
Astros prospect put aside football following high school experience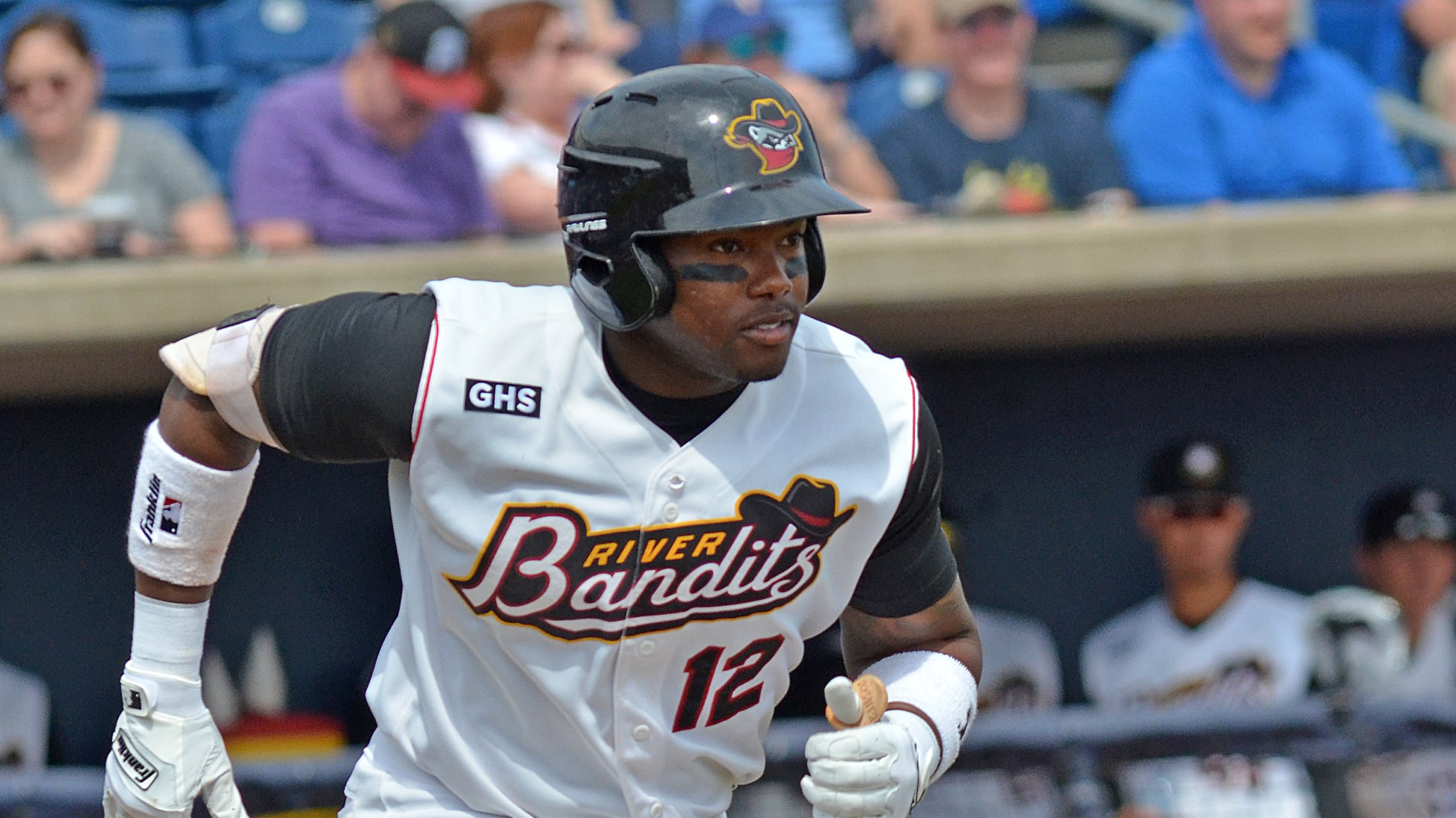 Baseball wasn't much of a blip on Ronnie Dawson's radar when he was a high school junior. A punishing linebacker, the Ohio native was getting offers from Michigan and Wisconsin to play football.  But that all changed after a staff member for the Triple-A Columbus Clippers saw Dawson play high
Rojas shows he belongs in River Bandits' rout
Astros infield prospect notches first multi-homer game, plates six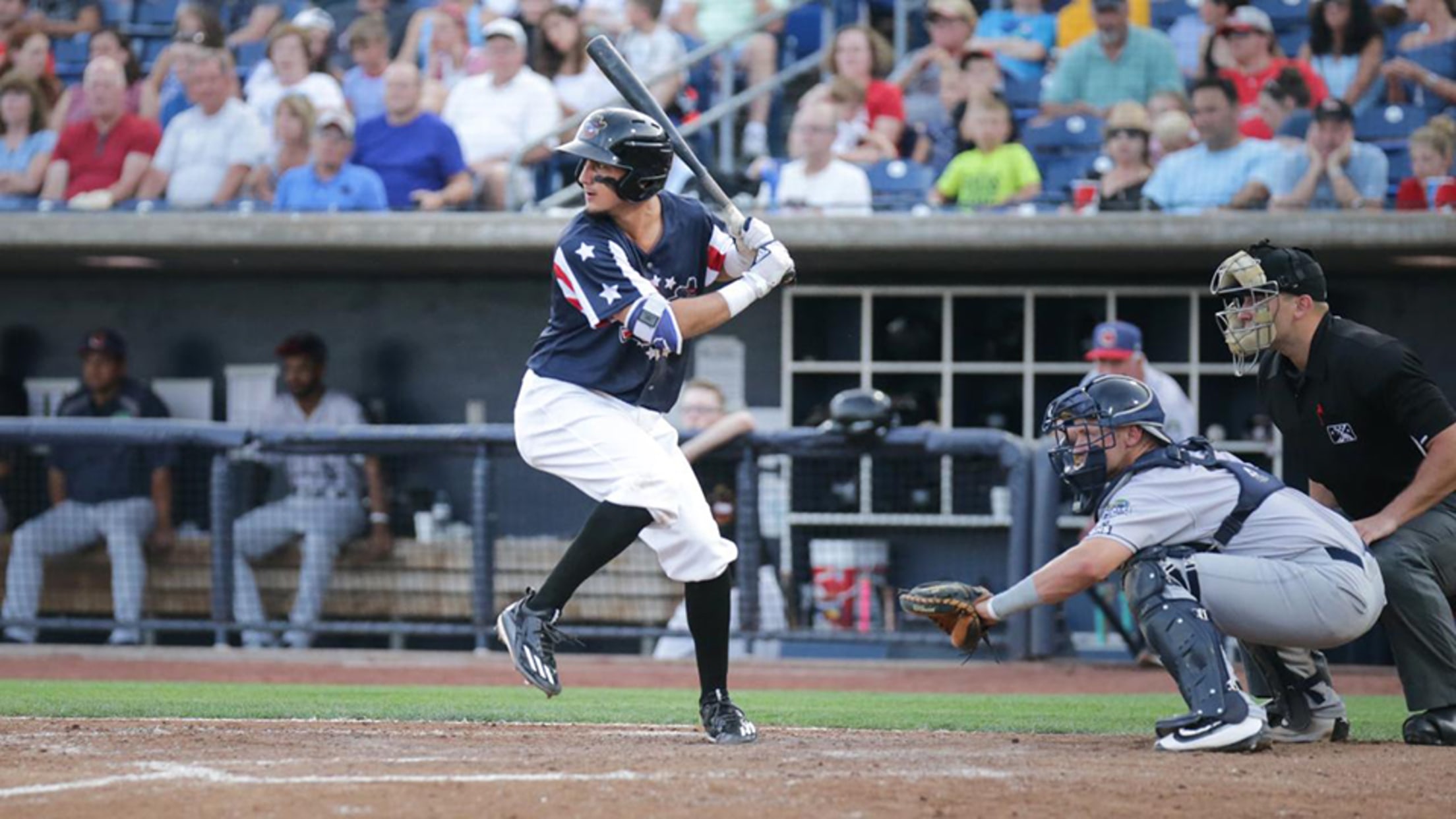 Josh Rojas was set on proving that he belongs in Class A during his first professional season. Three weeks in, he's doing just that.The 2017 26th-round Houston pick belted two home runs and went 4-for-6 with six RBIs as Class A Quad Cities pummeled Lansing, 20-3, on Wednesday night at
Hare shines on dog day afternoon
Bunny's stroll causes delay on Bark in the Park Day in Quad Cities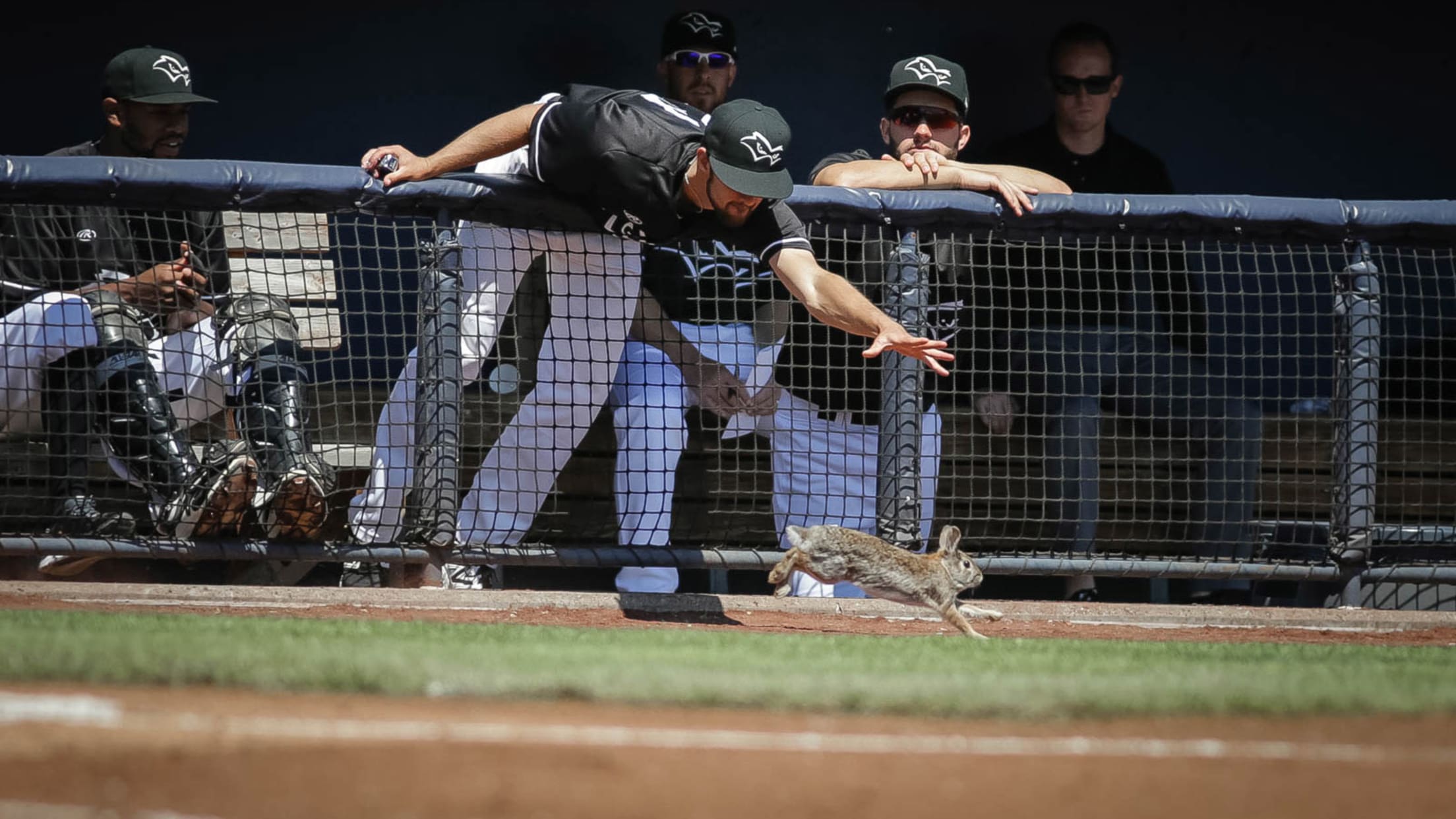 A bunny in Davenport, Iowa got his Sundays mixed up. A week after Easter, an adventurous critter showed up to Bark in the Park Day at Modern Woodmen Park. During the second inning of Class A Clinton's 5-4 win over Quad Cities, the hare hopped its way onto the field causing