Gray Pitches OKC to 6-3 Win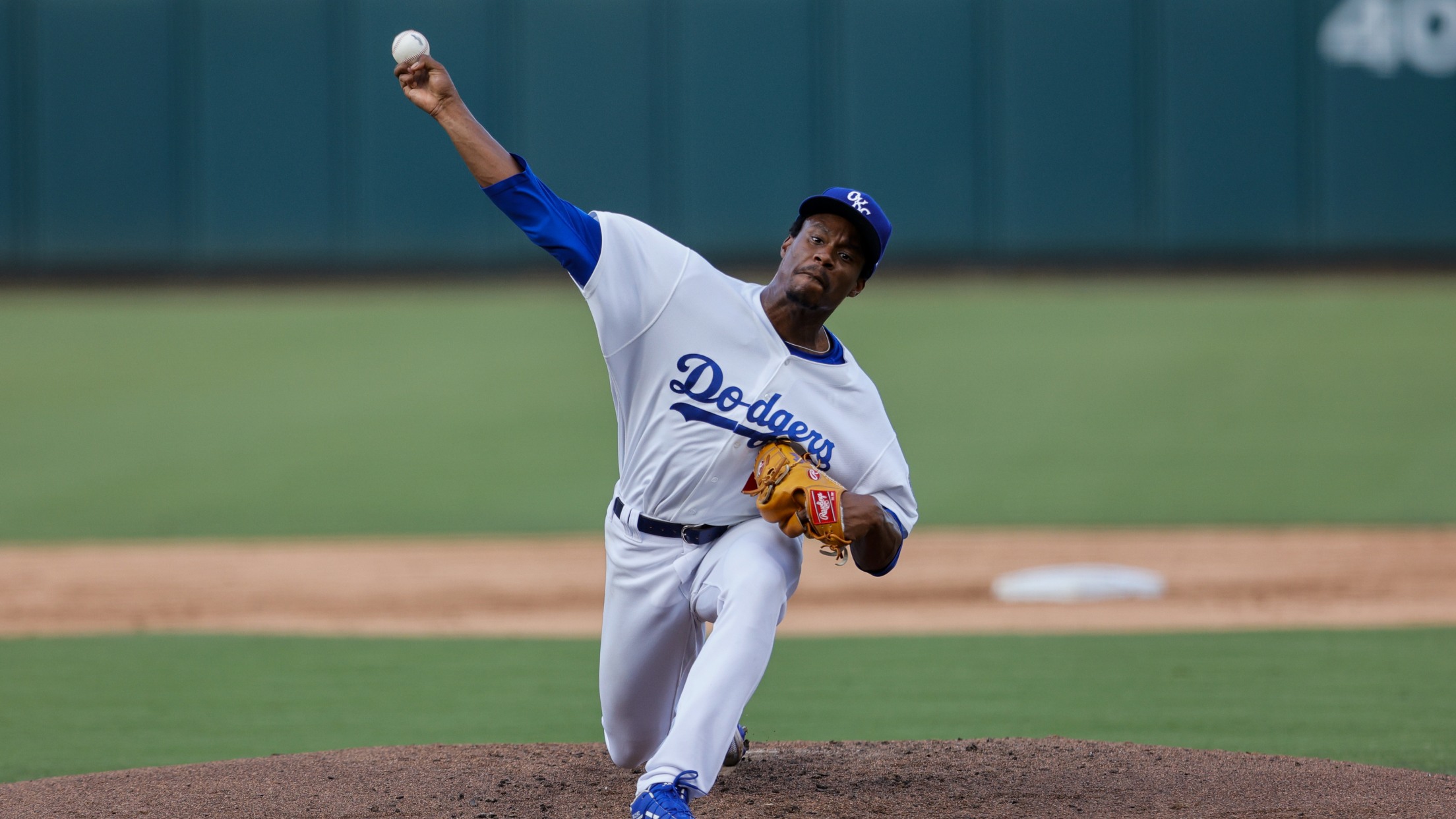 OKC Dodgers – 6 Reno Aces – 3 Thursday, July 15, 2021 – Chickasaw Bricktown Ballpark – Oklahoma City, Okla. Game Summary: The Oklahoma City Dodgers scored six runs over the fourth through sixth innings on the way to a 6-3 win against the Triple-A West-leading Reno Aces in the
Dodgers Blast Four Homers in 8-5 Win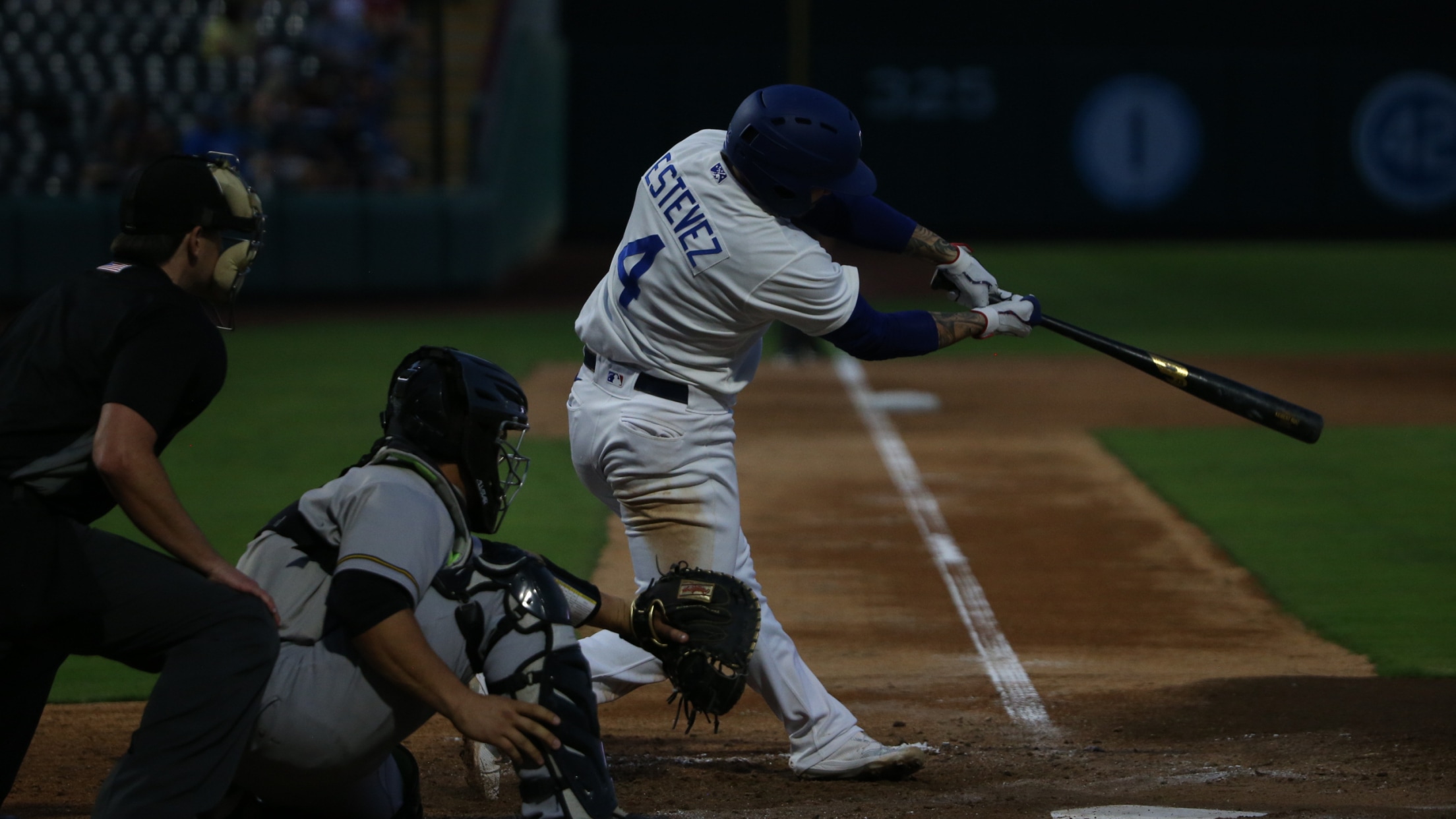 OKC Dodgers – 8 El Paso – 5 Saturday, July 10, 2021 – Southwest University Park – El Paso, Texas Game Summary: The OKC Dodgers hit four home runs and Omar Estévez notched a season-high four hits as the Dodgers defeated the El Paso Chihuahuas, 8-5, Saturday night at Southwest
Reks Drives in Three Runs in OKC's 6-3 Win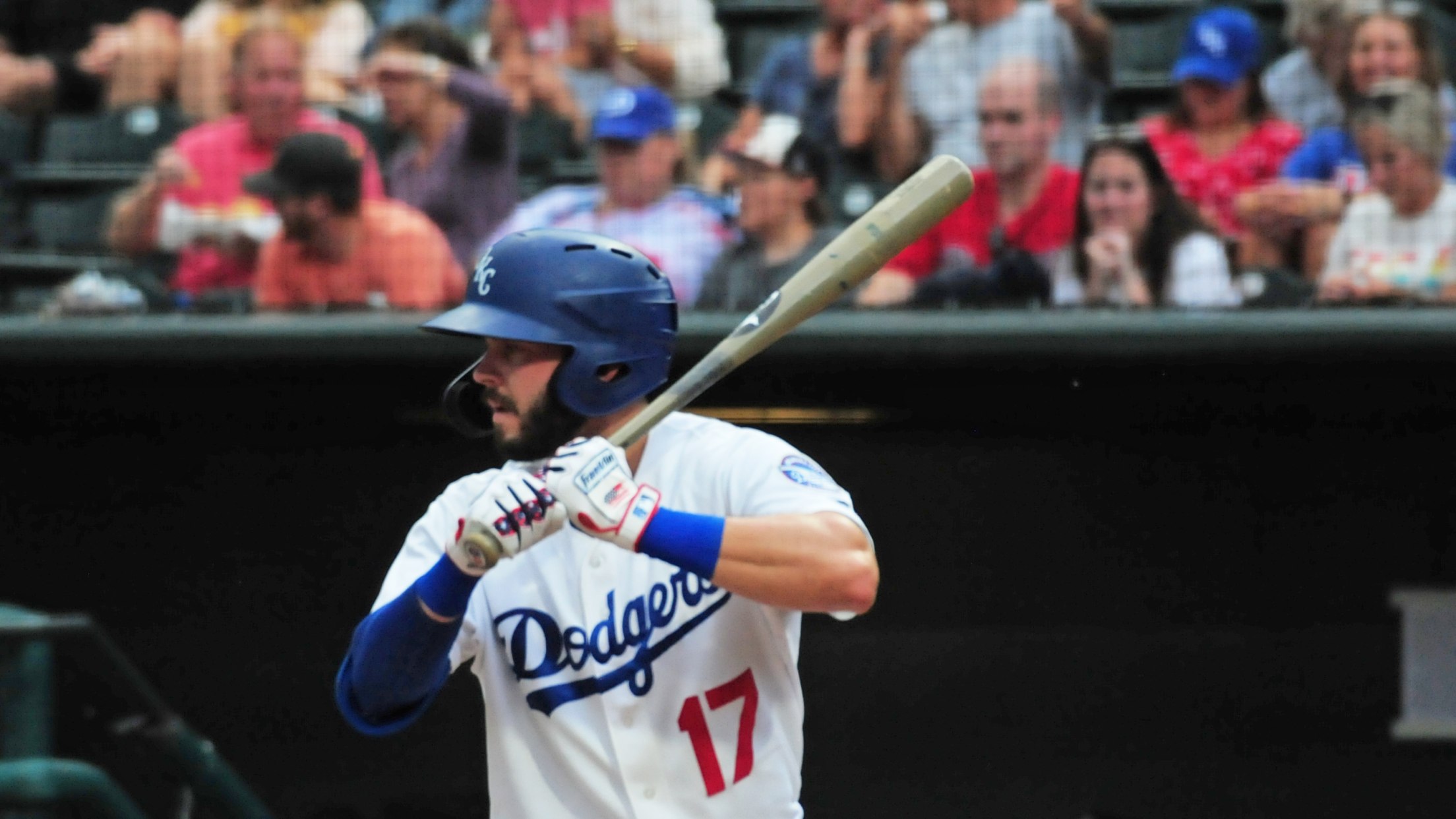 OKC Dodgers - 6 Salt Lake - 3 Sunday, July 4, 2021 – Chickasaw Bricktown Ballpark – Oklahoma City, Okla. Game Summary: The Oklahoma City Dodgers homered twice and Zach Reks finished the night with a game-high three RBI as the Dodgers defeated the Salt Lake Bees, 6-3, in an
Postgame Notes - May 6, 2021
Gray shines in Triple-A debut, but Dodgers blanked by Round Rock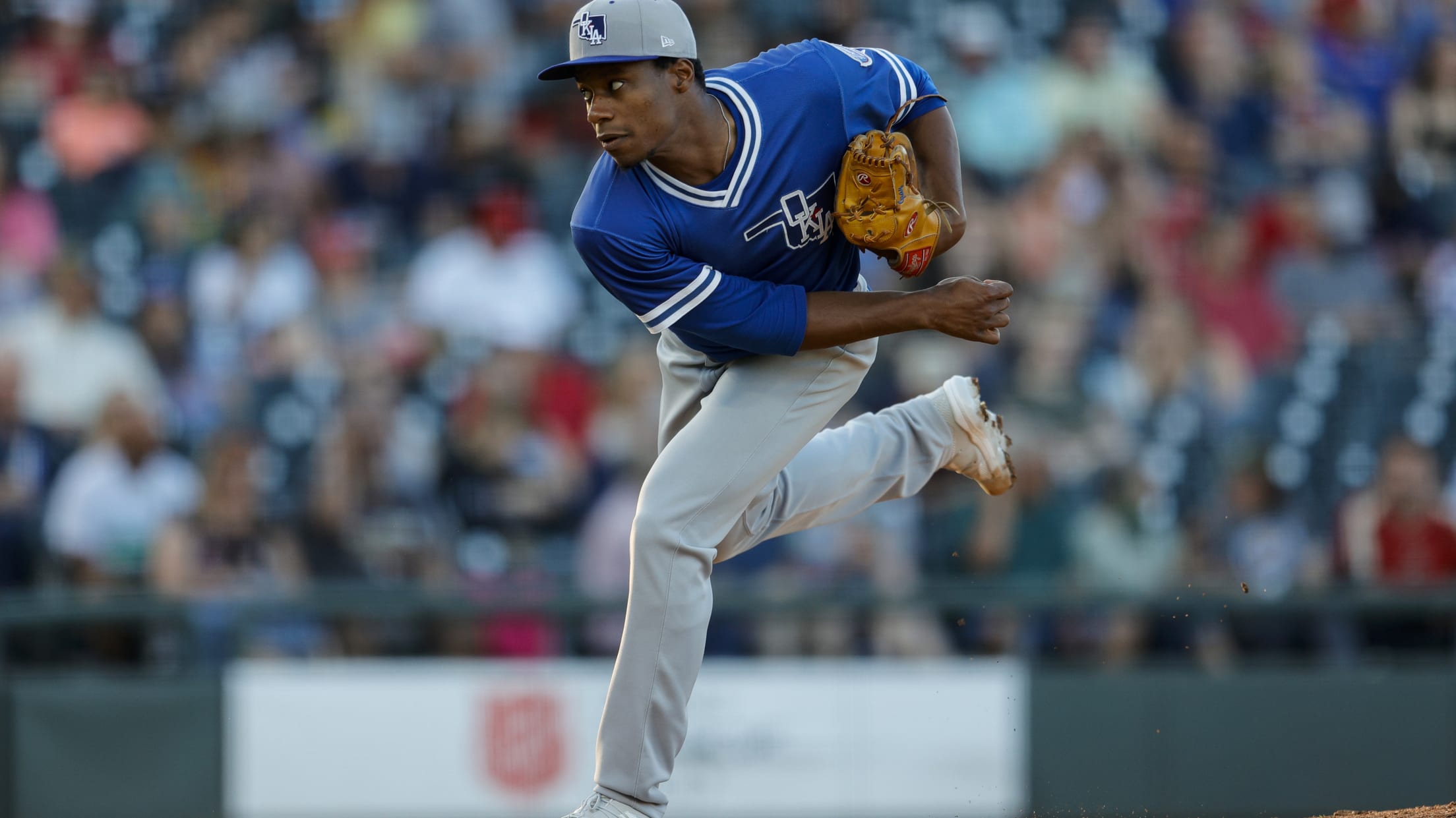 Game Summary: Playing their first game since Sept. 2, 2019 following a canceled 2020 season, the Oklahoma City Dodgers were shutout Round Rock Express by the Express, 6-0, Thursday at Dell Diamond. The Express had five pitchers combined on a five-hit shutout. Charles Leblanc and John Hicks each cranked two-run
Gray headlines Dodgers' spring invites
Top Los Angeles' pitching prospect leads non-roster players in camp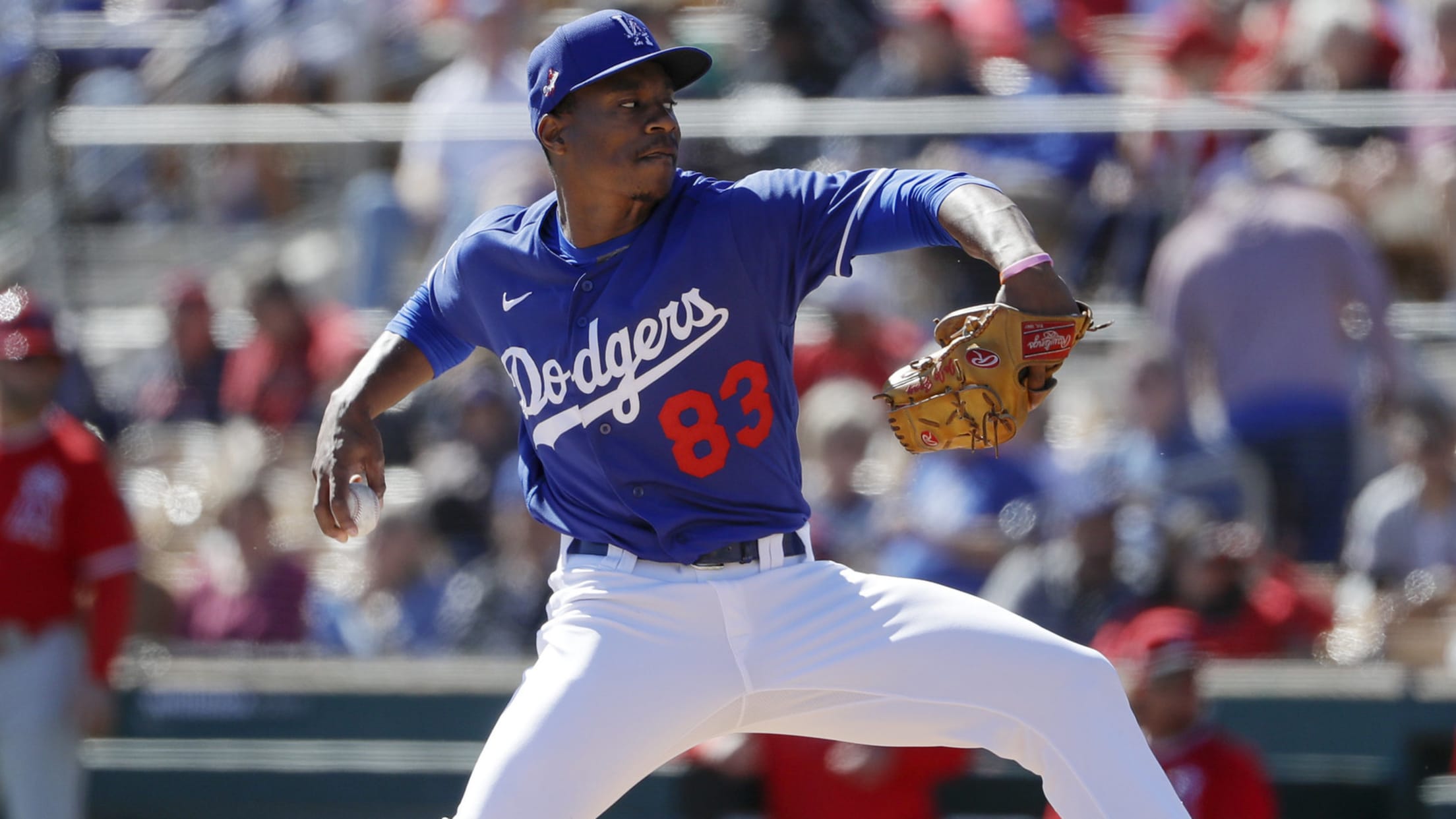 The top of the Dodgers' farm systems may not be as intimidating anymore, with players like Walker Buehler and Gavin Lux graduated, but Josiah Gray is knocking on the door. The club's No. 1 pitching prospect -- No. 58 overall, according to MLB.com -- will have the opportunity to show
State of the System: Los Angeles Dodgers
Champs aim to continue dominance with talented reinforcements
Starting in October and running through the end of the year, MiLB.com's State of the System series will evaluate the strengths and weaknesses of each Major League organization, highlighting prospects who've made the biggest strides in 2020 and offering a peek at 2021. Finally. After more than three decades of
The Road to The Show™: Josiah Gray
Former infielder has made stunning rise to top of Dodgers system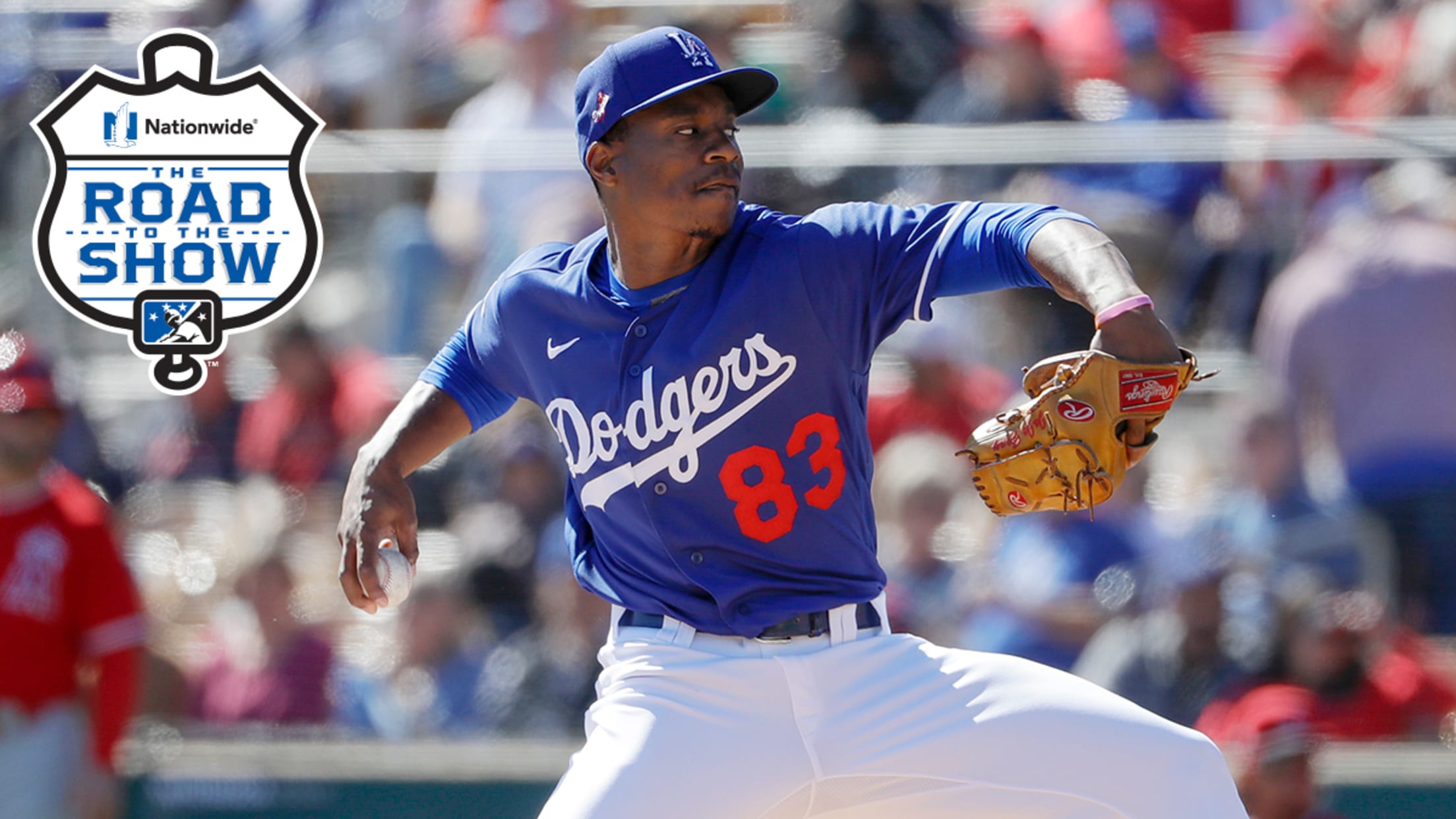 Each week, MiLB.com profiles an elite prospect by chronicling the steps he's taken to reach the brink of realizing his Major League dream. Here's a look at Los Angeles Dodgers right-hander Josiah Gray. For more player journeys on The Road to The Show, click here.
Toolshed: Prospects with World Series connections
Top-100 talents have ties to Fall Classic, even away from Arlington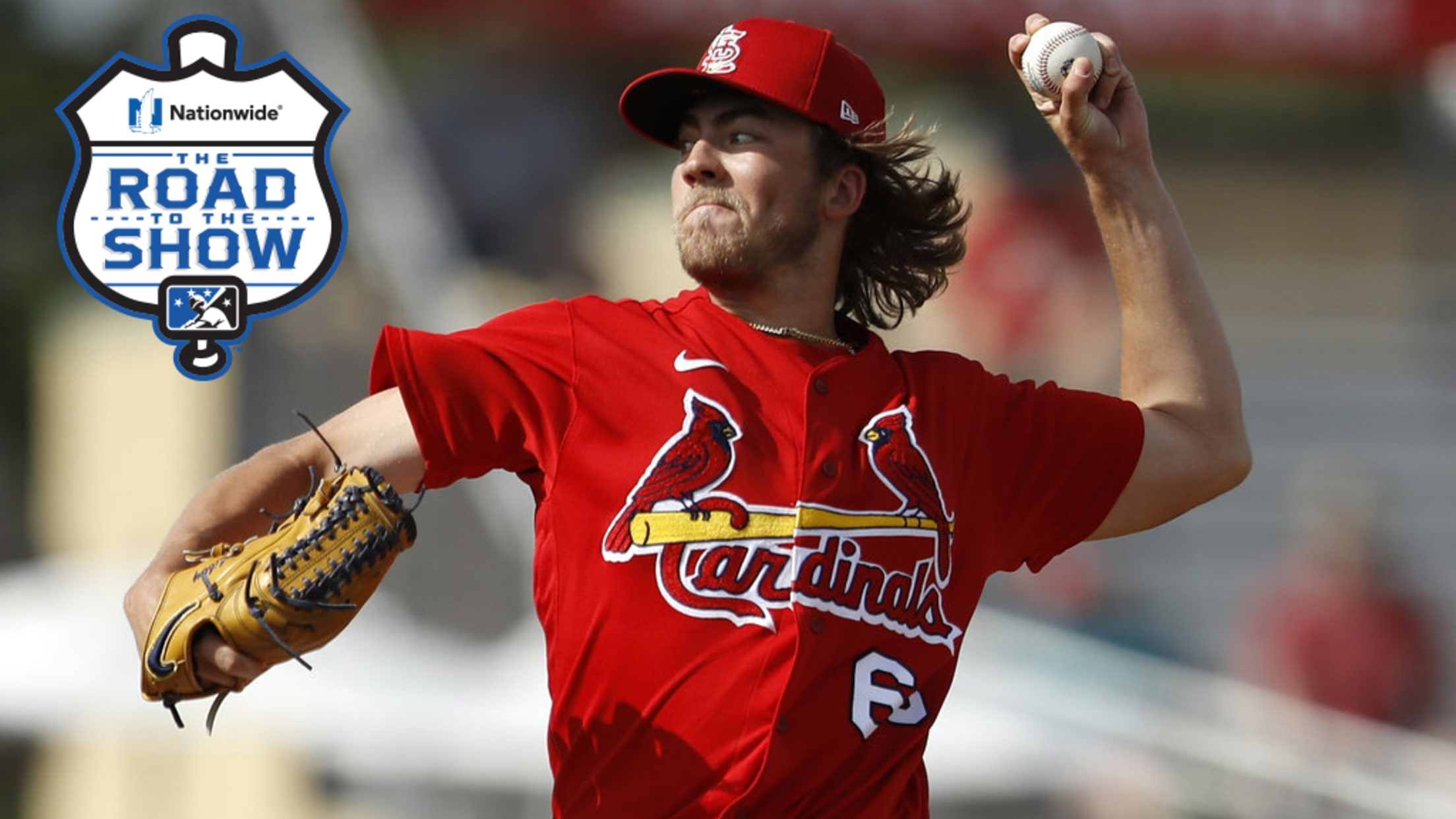 This is not a World Series for the prospect lover. Then again, not many World Series are. Sure, there are two ranked prospects left -- both from the Rays roster -- and they have their own stories to tell. No. 19 Tampa Bay prospect Randy Arozarena has been one of
Prospects in the Dodgers' 2020 player pool
Dodgers boast five top-100 prospects on summer roster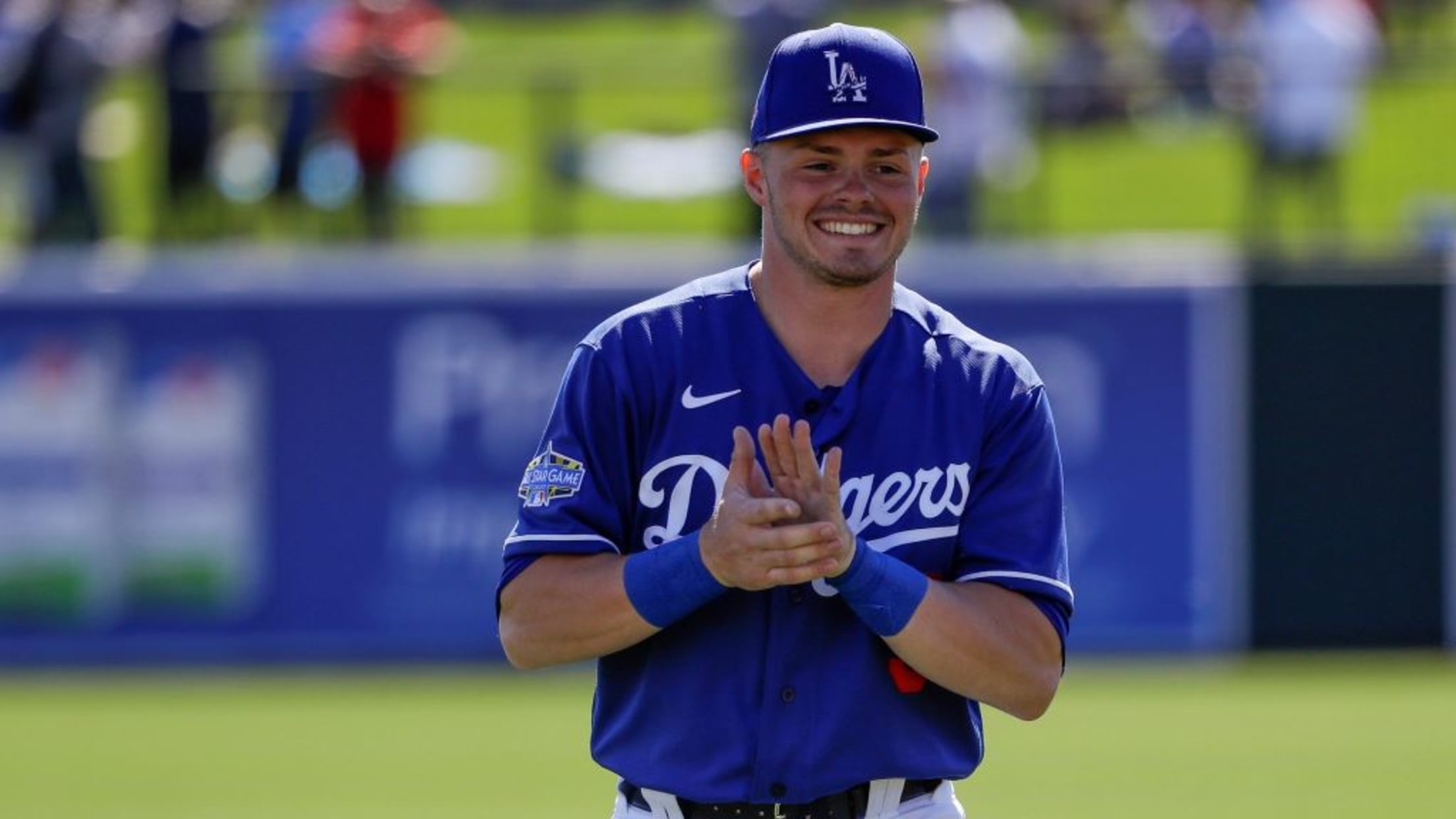 As part of the new rules for the 2020 Major League season, each of the 30 organizations will maintain a 60-man player pool for the duration of the campaign. Some members of the player pool will feature on the active Major League roster while others will work out at an
The Show Before the Show: Episode 259
Dodgers' Gray discusses 2020 prep, Division II two-way past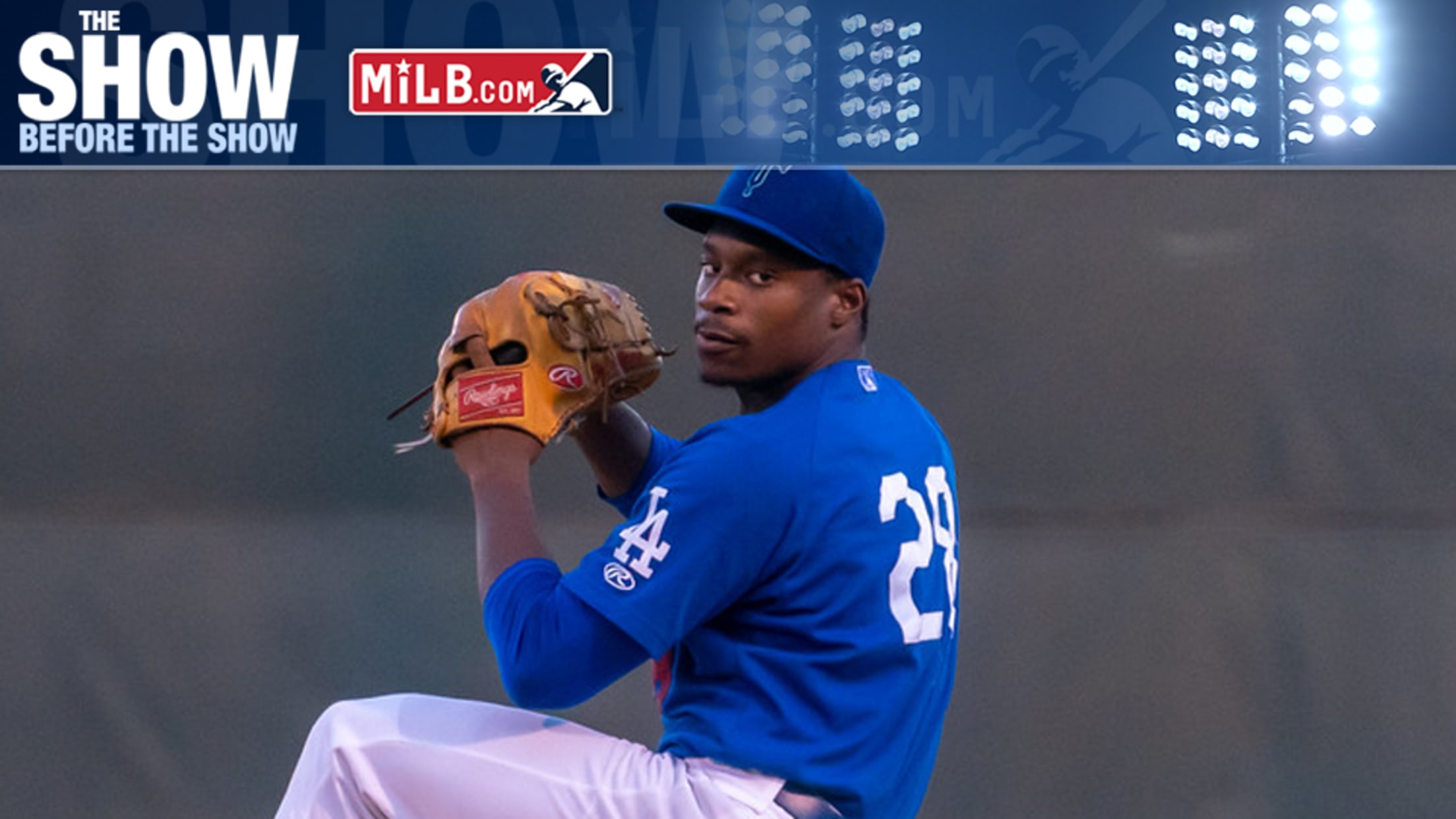 Check out the latest episode of The Show Before the Show, MiLB.com's official podcast. A segment rundown is listed below, in case you want to skip to a particular section. Like the podcast? Subscribe, rate and review "Minor League Baseball podcast" on iTunes. The podcast is also available via Spotify,
Gray, Downs set to boost Dodgers at camp
Acquired a year ago, pitcher, shortstop headline non-roster invites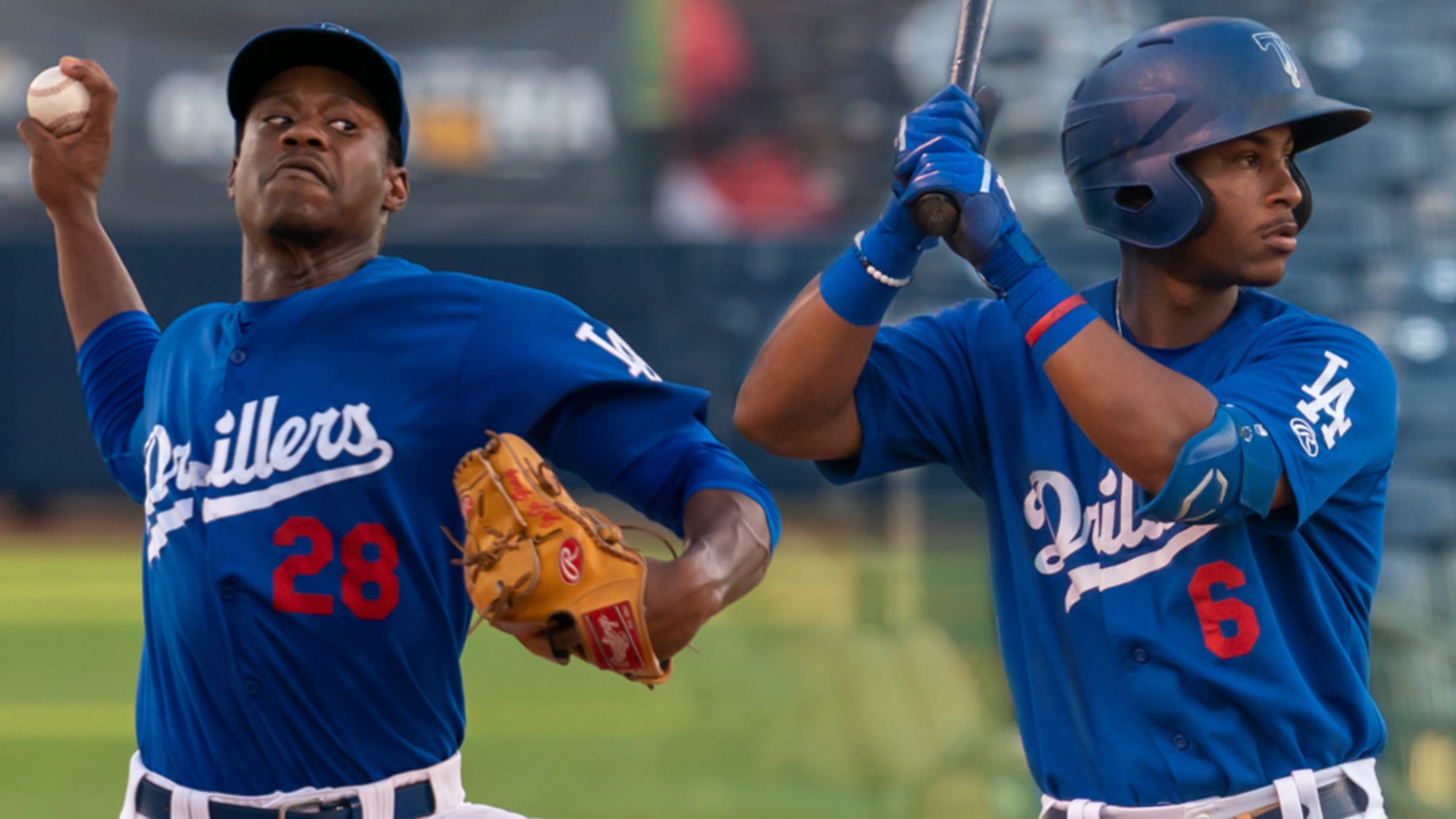 Gray days are coming to Arizona, and fans should be thrilled.The Dodgers announced No. 4 prospectJosiah Gray and No. 5 prospect Jeter Downs are two of 21 non-roster invitees to big league camp at Camelback Ranch.
Gray, Lux leave Dodgers fans drooling
Nonpareil performances highlight promise of rich system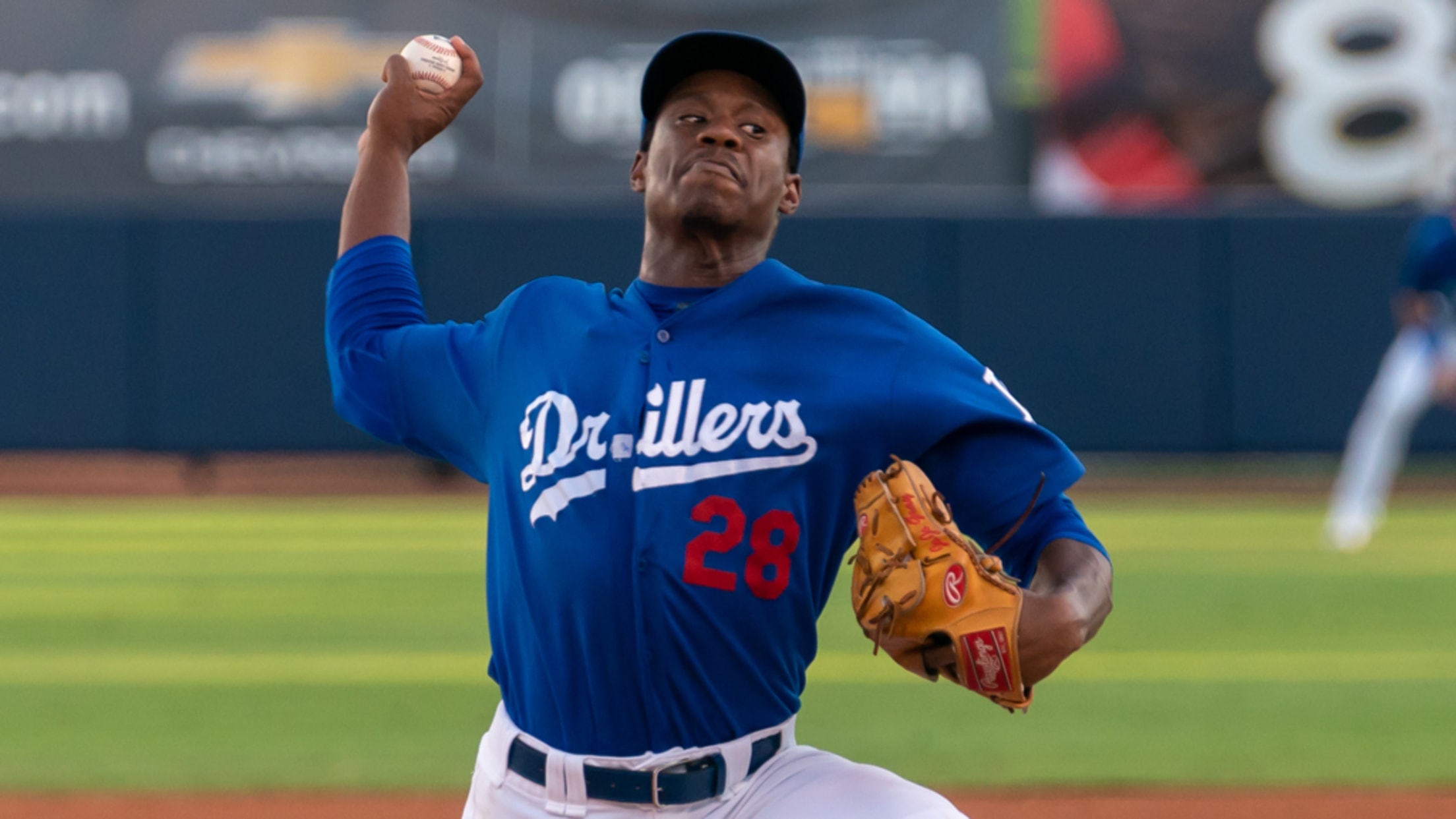 Each offseason, MiLB.com goes position by position across each system and honors the players -- regardless of age or prospect status -- who had the best seasons in their organization. Click here to locate your favorite club.While the Dodgers won their seventh straight National League West title, the team's farm
Dodgers tab Lux top Minor League player
Fourth-ranked Gray named organization's Pitcher of the Year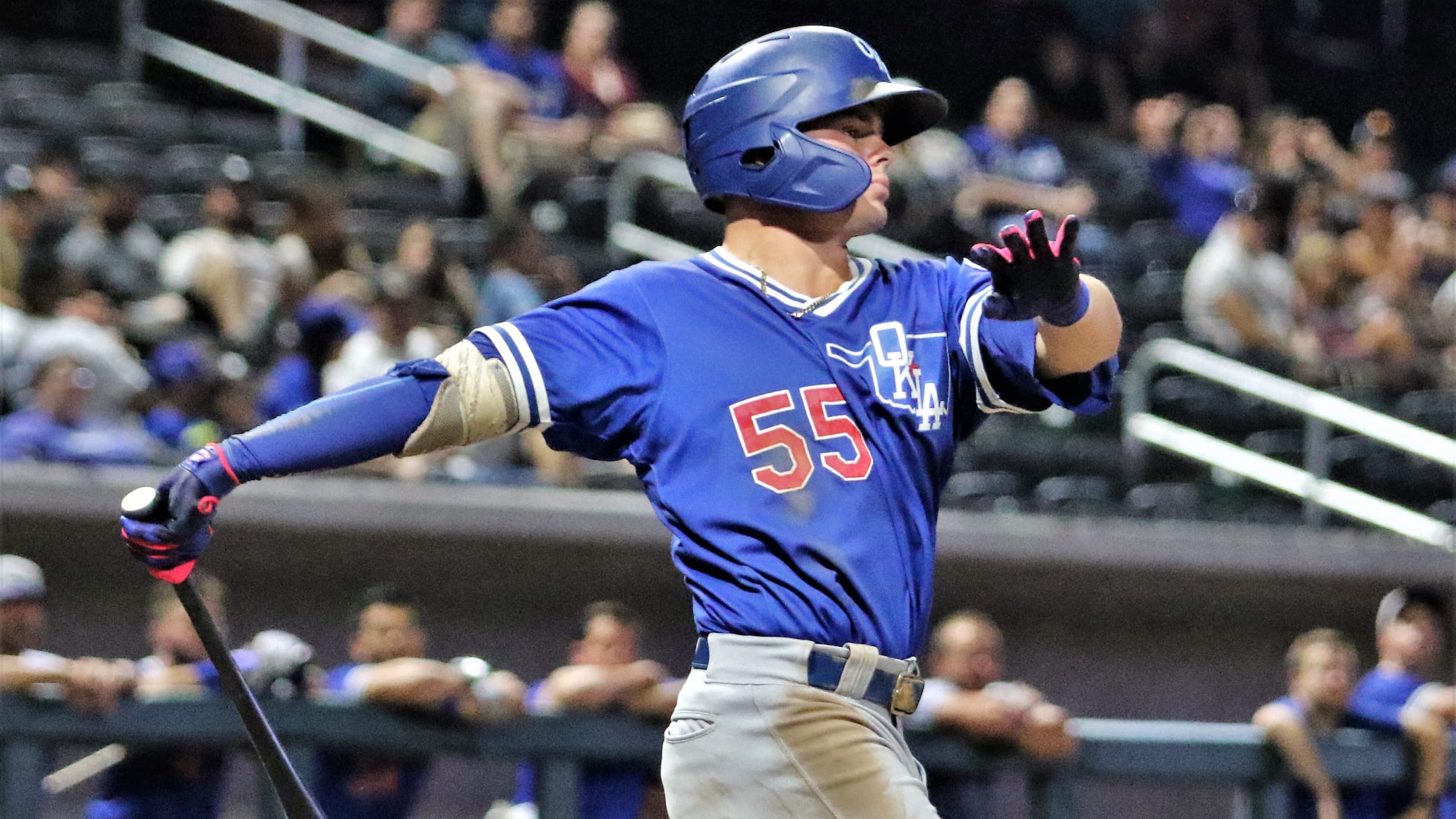 Gavin Lux and Josiah Gray -- two of the Dodgers' premier prospects -- have received player-of-the-year honors from the club.MLB.com's No. 2 overall prospect, Lux batted .347/.421/.607 with 26 homers, 99 runs and 76 RBIs across two levels en route to garnering the Branch Rickey Minor League Player of the
Dodgers' Gray leads Pitchers of the Week
No. 5 prospect fans 11 in 11 frames in second week with Tulsa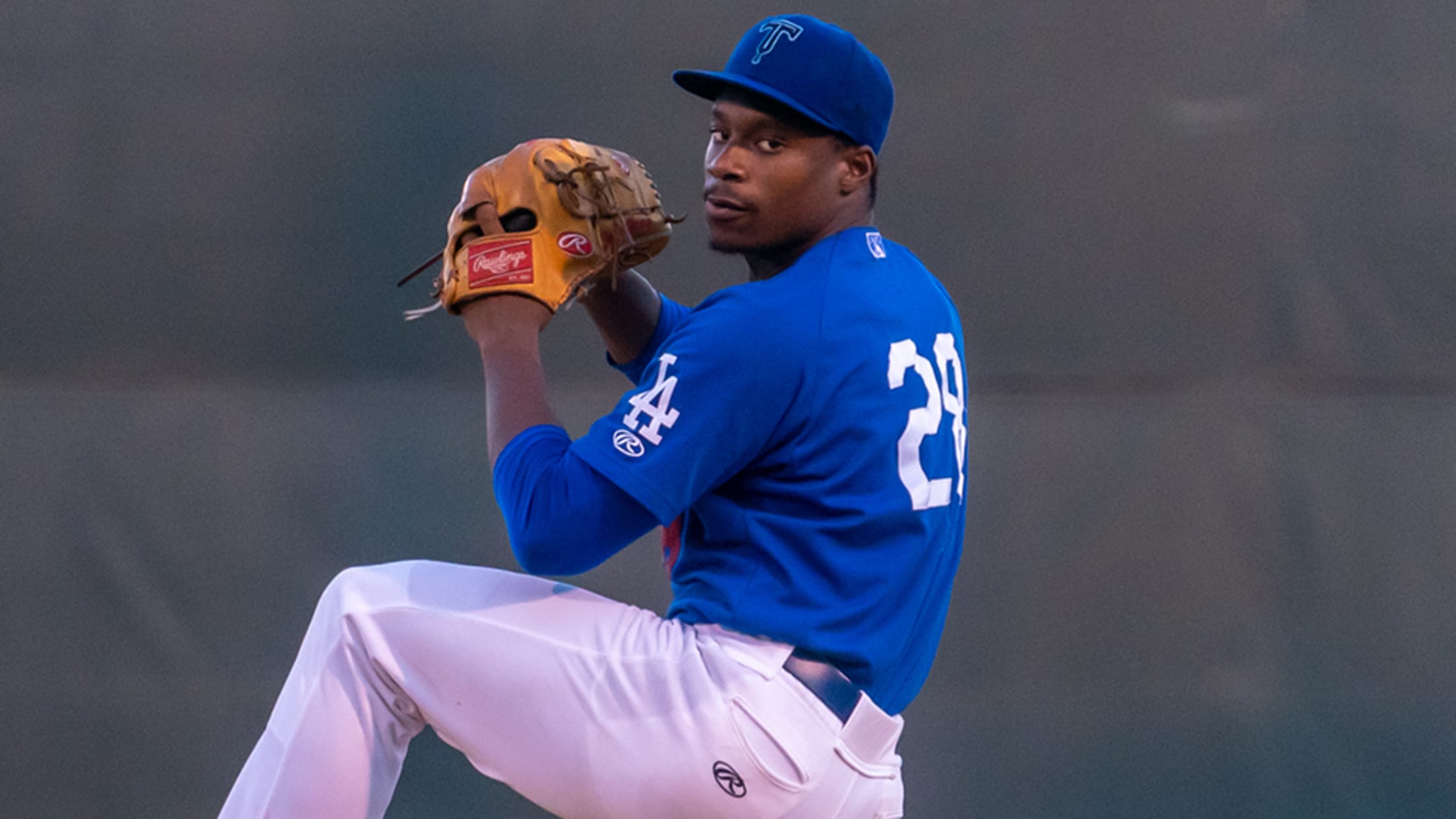 There was a time last week when Josiah Gray thought he might be traded -- again. It's tough to blame him. The 21-year-old right-hander was taken 72nd overall by the Reds in the June 2018 Draft, and six months later, he was moved to the Dodgers as part of the
Prospect Roundup: Games of July 29
Braves' Ynoa strikes out 11; O's Mountcastle stays hot at plate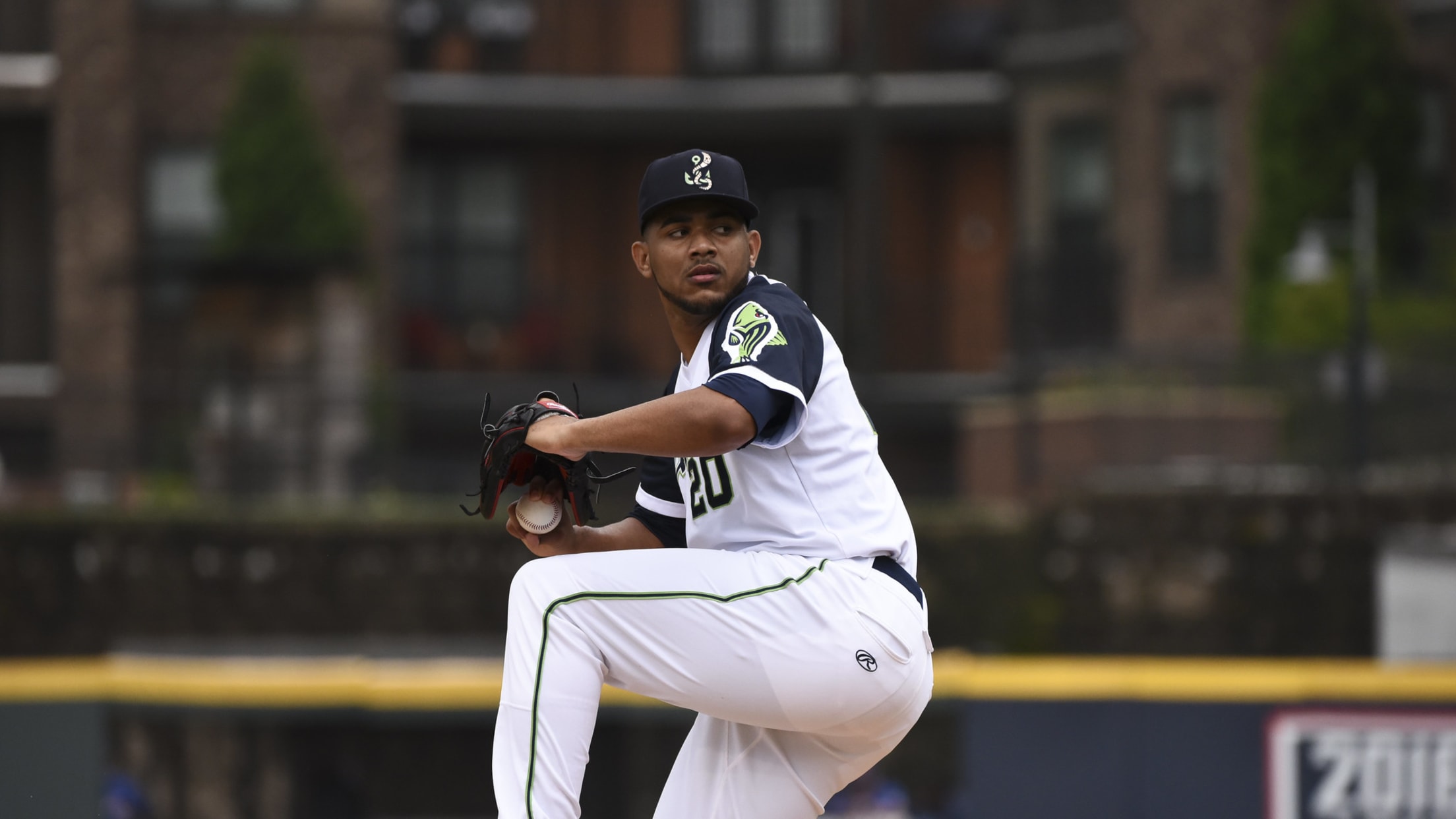 Braves RHP Huascar Ynoa, Triple-A Gwinnett: 6.2 IP, 2 H, 2 ER, 2 BB, 11 K -- Atlanta's 12th-ranked prospect carried a no-hit bid into the seventh inning and matched a career high with 11 strikeouts in Gwinnett's 6-1 loss to Durham. He yielded two walks through six frames and
Gray flirts with history for Quakes
Dodgers No. 17 prospect carries no-no into seventh inning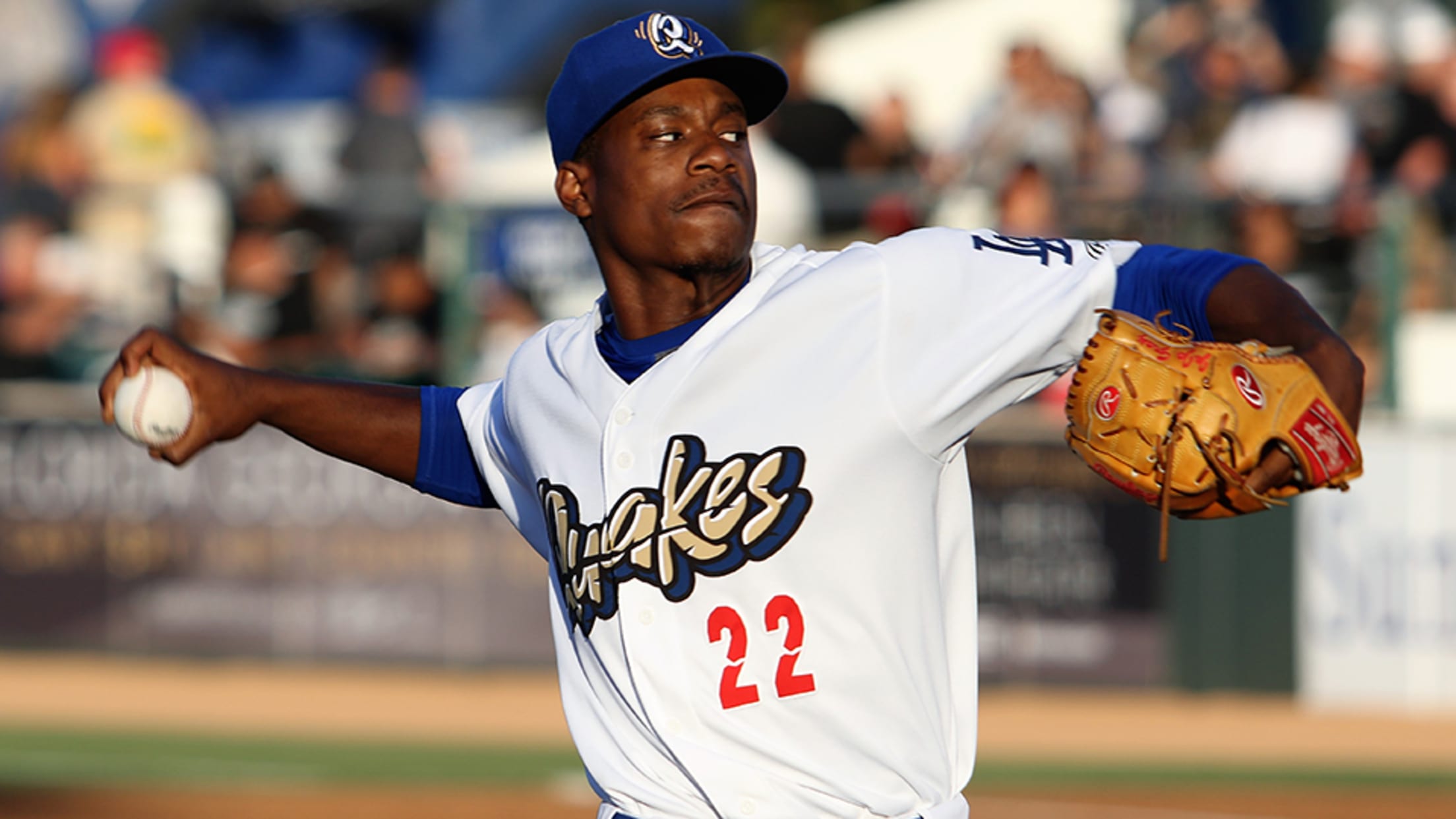 When Josiah Gray took the mound in his final college season at Le Moyne, he felt like he was on an unbeatable roll. And the results generally backed up that feeling, as he went 11-0 in 13 outings. A year removed and 2,600 miles from central New York, Gray said
Gray simply perfect in Loons outing
Dodgers No. 18 prospect strikes out five in second start of year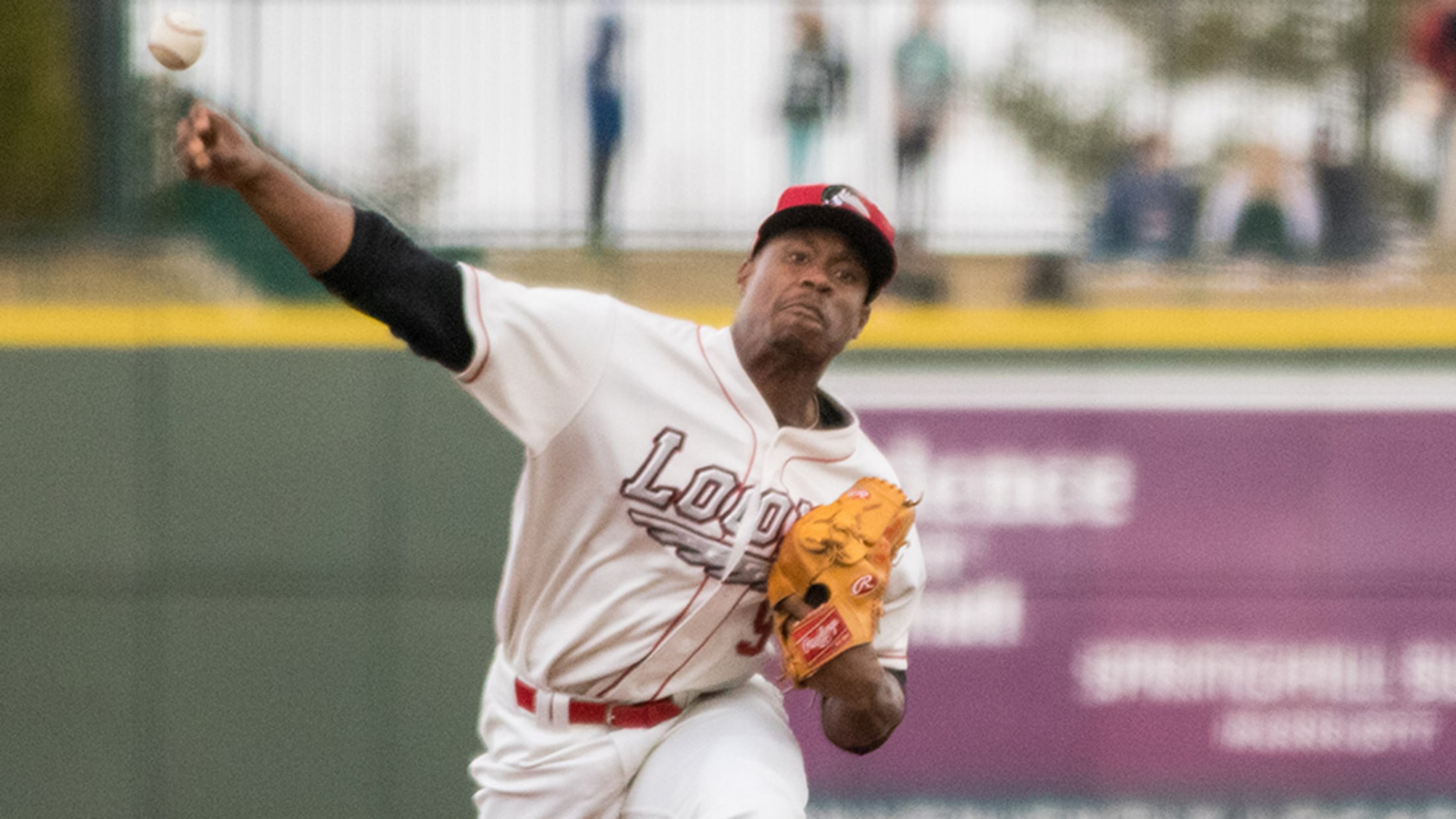 From his first pitch of the night, Josiah Gray knew he brought the goods. Los Angeles' 18th-ranked prospect retired all 15 batters he faced and struck out five during Class A Great Lakes' 2-1 loss to South Bend at Dow Diamond on Thursday. Gray threw 52 pitches -- 39 for strikes. 
Downs, Gray sent to Dodgers in blockbuster
Reds send Nos. 7, 20 prospects to LA in Majors-heavy trade
A big league blockbuster had some Minor League flavor Friday.The Reds traded No. 7 prospectJeter Downs and 20th-ranked Josiah Gray to the Dodgers in a deal that involved five Major Leaguers. In the swap, Homer Bailey also went to Los Angeles, while Yasiel Puig, Alex Wood, Matt Kemp and Kyle Farmer
Five-run seventh derails Reds in loss to Twins, 6-3
Josiah Gray ties career-high with seven strikeouts over 5.1 innings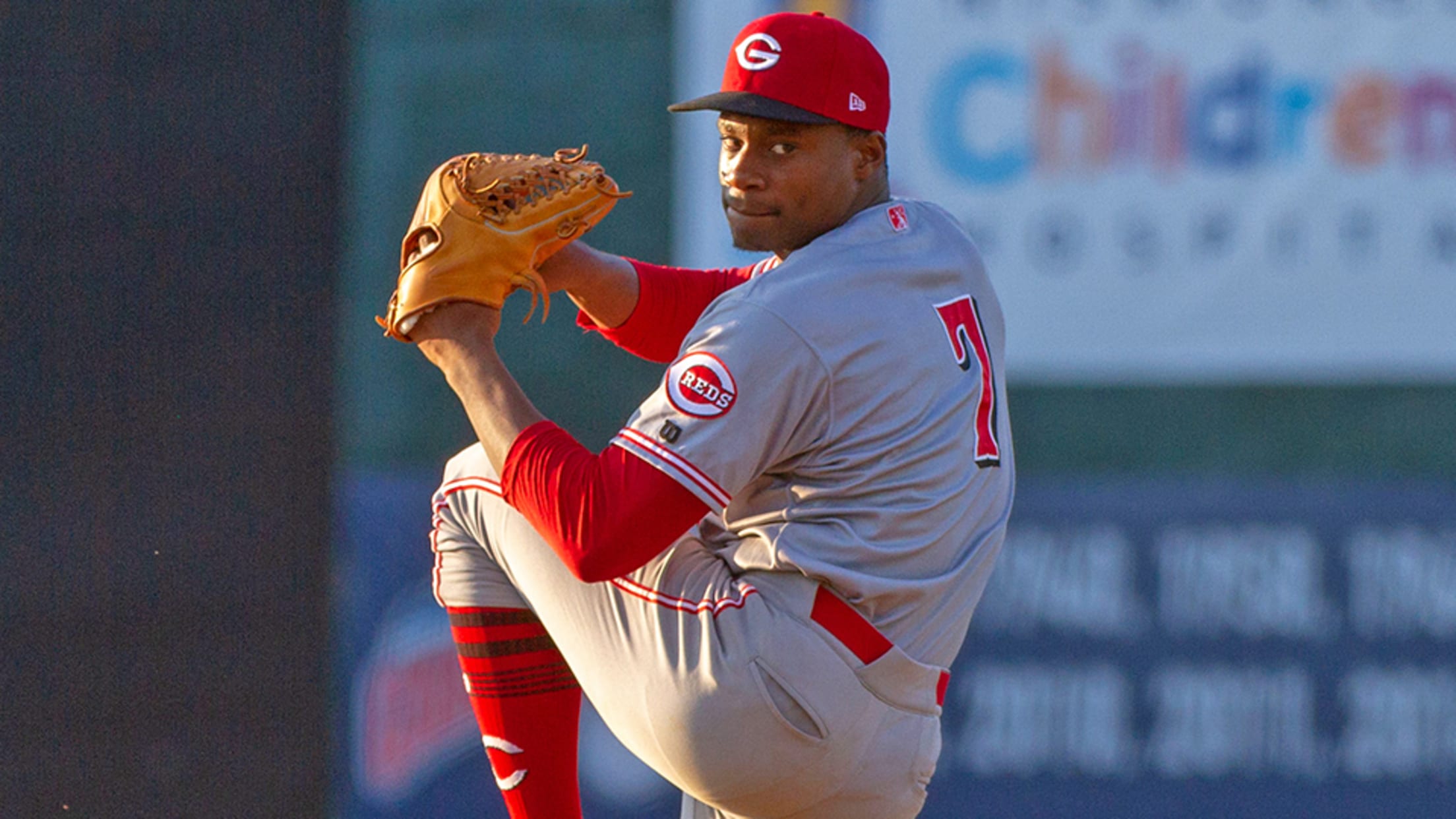 ELIZABETHTON, Tenn. -- RHP Josiah Gray was marvelous again - allowing only one hit and striking out a career-high-tying seven - but the Elizabethton Twins scored five times against the Greeneville bullpen in the seventh to defeat the Reds, 6-3, on Tuesday night at Joe O'Brien Field.With the loss, Greeneville drops to 26-34
Reds start trip with twinbill sweep over Braves
Offense explodes late to win game one, 7-2; Ride pitching to win in game two, 2-1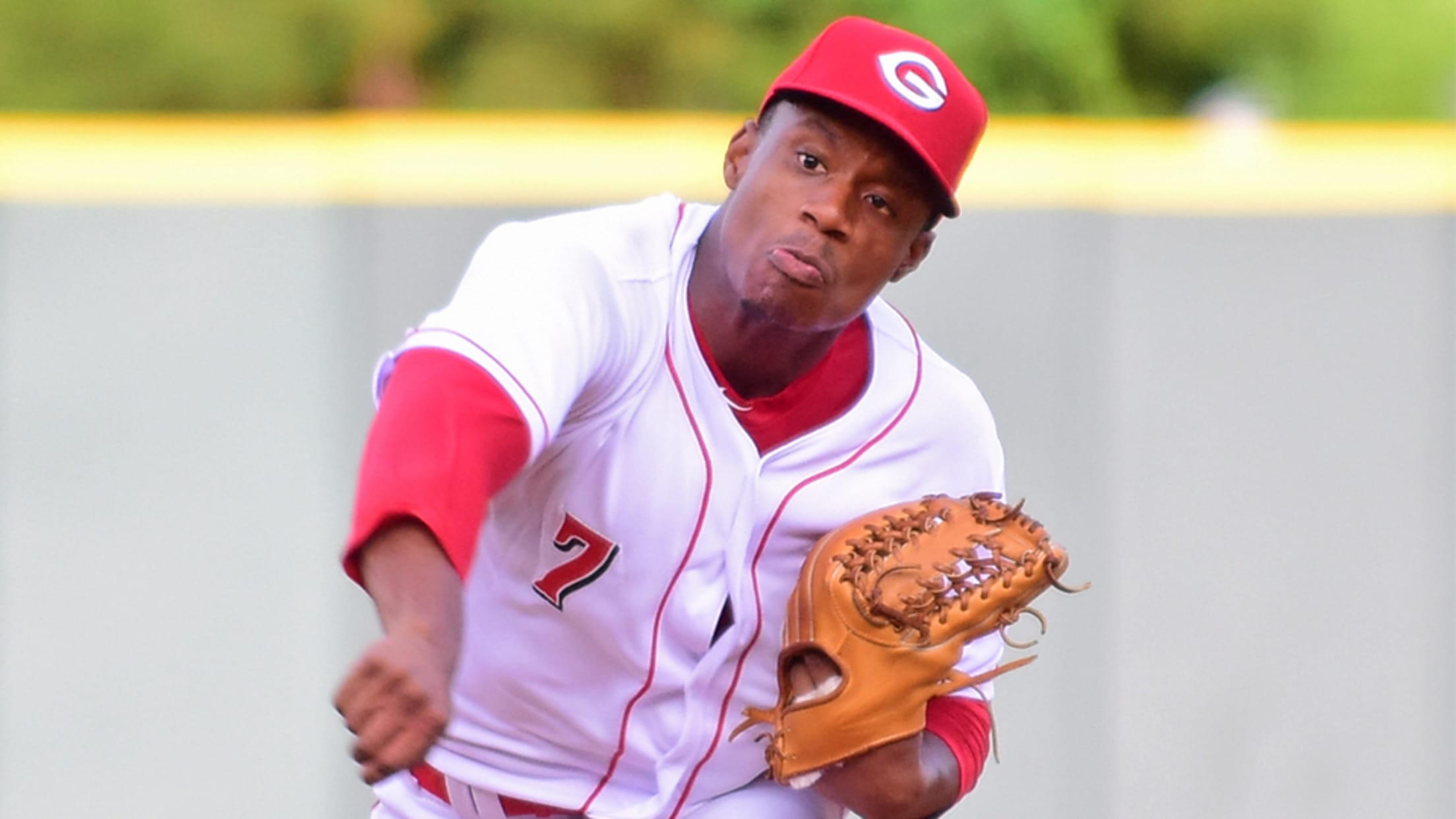 DANVILLE, Va. -- Rested after the season's final off day, Greeneville proved how fresh they were, as they came-from-behind to take both games of a doubleheader against the Danville Braves. The Reds captured game one, 7-2, and registered a triumph in the nightcap, 2-1, on Thursday night at Legion Field.With the
Pirates steal one from Reds, 4-2
Gray tosses four hitless innings, Rey reaches three times in defeat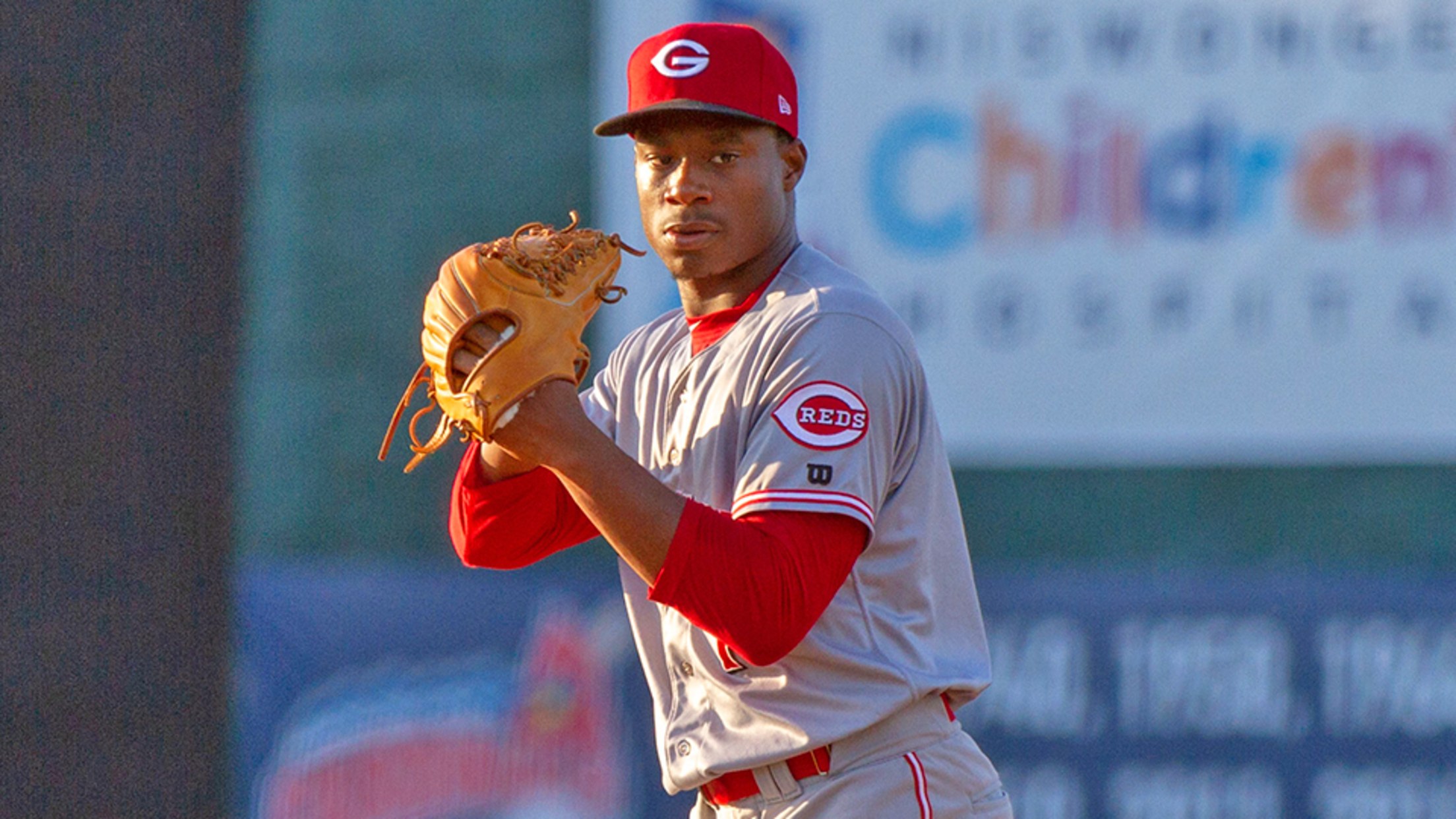 BRISTOL, Va. -- After a 47-minute delay due to potential rain, Greeneville received four hitless frames from RHP Josiah Gray , while RF Brian Rey reached base three times. However, the Bristol Pirates topped the Reds, 4-2, on Thursday night at Boyce Cox Field.With the loss, Greeneville has now lost four straight and dropped
Gray dominates, as Reds squeak past Yanks, 3-2
20-year-old goes a career-high six innings, ties career-best with six punchouts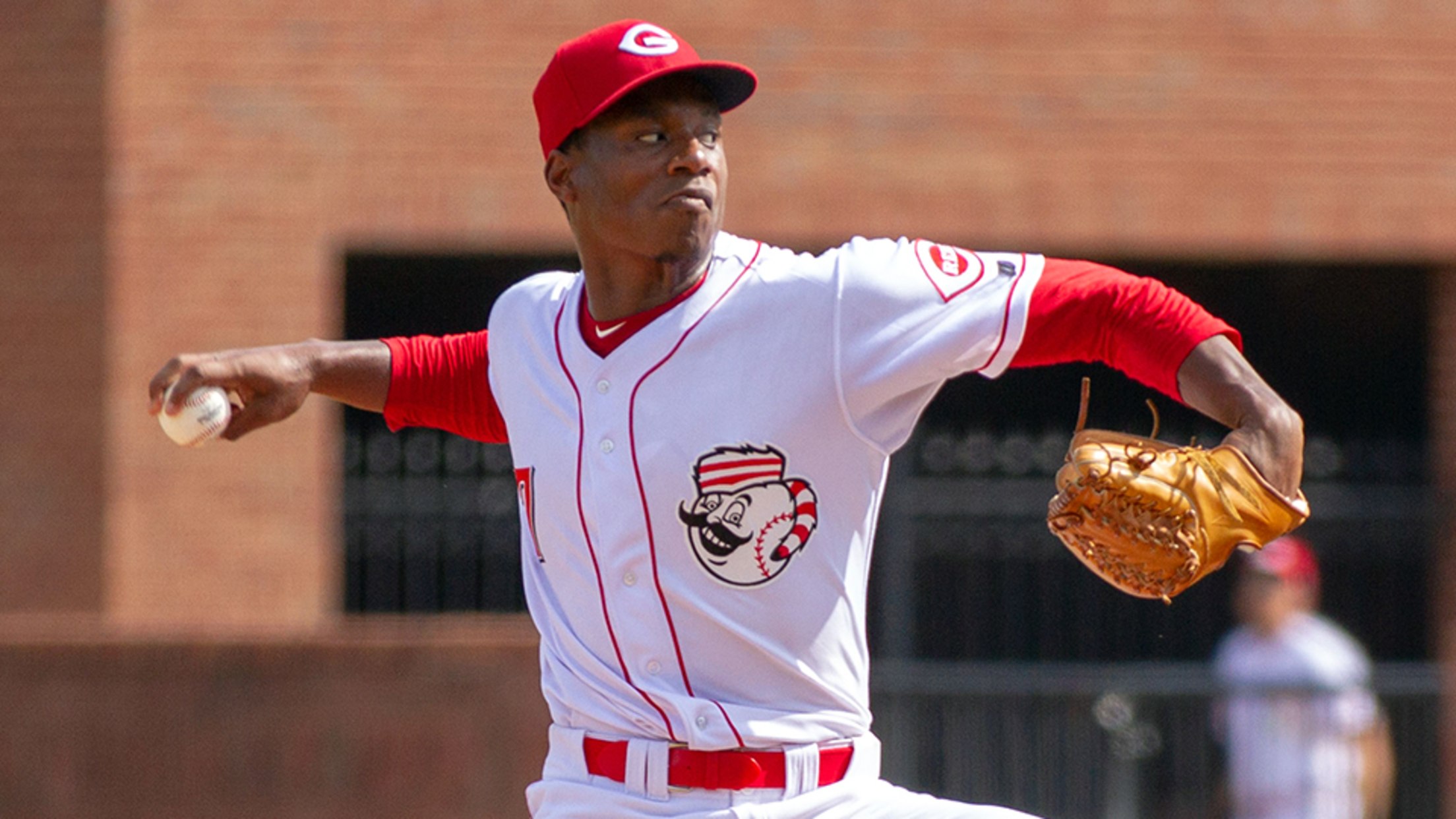 GREENEVILLE, Tenn. -- In his first start since being named a Reds' Top 30 prospect by MLB.com, RHP Josiah Gray looked every bit like a star. The 20-year-old went a career-long six innings and tied a career-best with six strikeouts, as the Greeneville Reds snuck past the Pulaski Yankees, 3-2, in front of
Reds split doubleheader from Royals
Burlington takes game one, 9-2; Greeneville snags nightcap, 6-1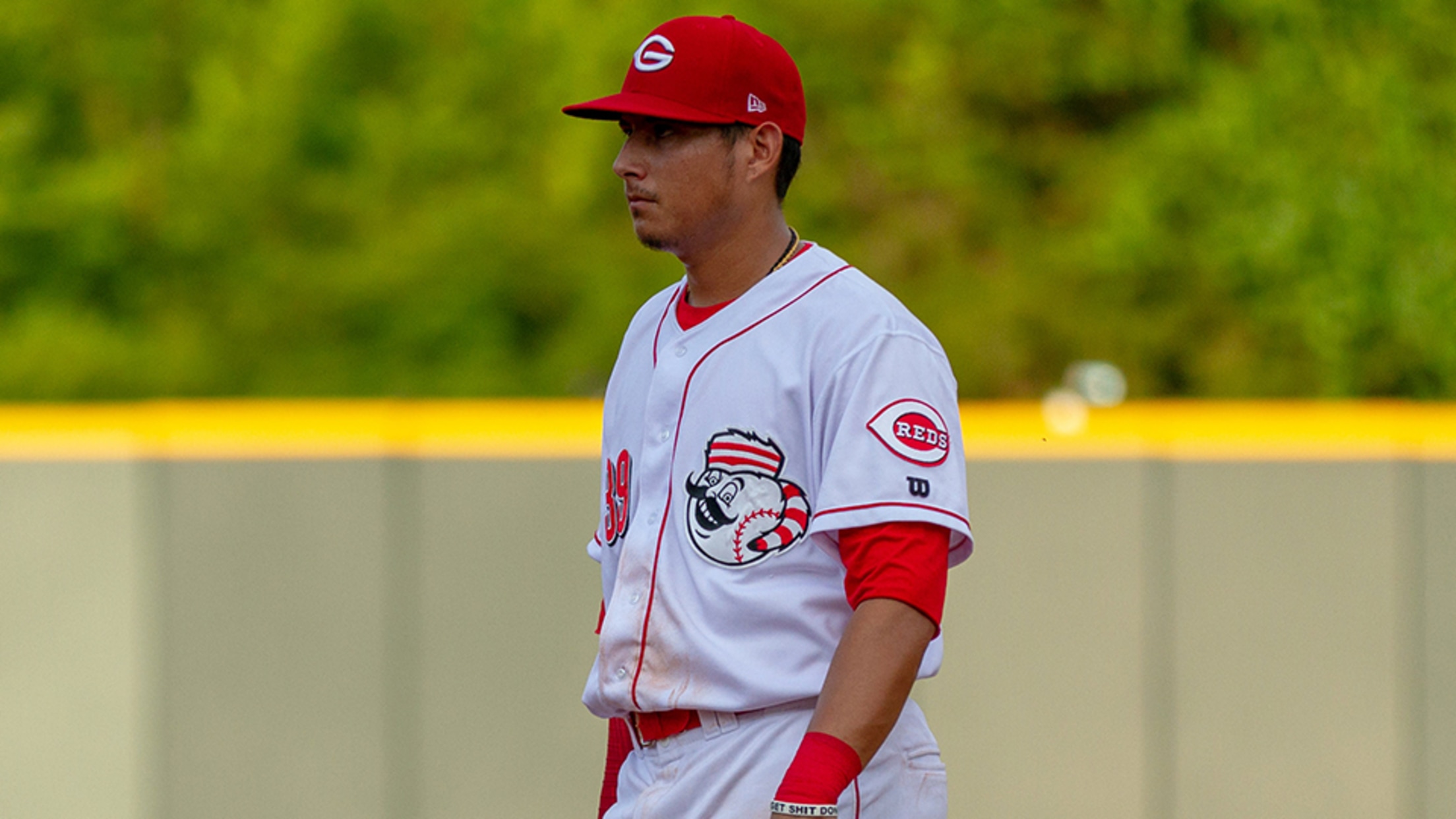 GREENEVILLE, Tenn. -- After a two-hour and 29-minute rain delay, baseball was finally played at Pioneer Park. The Burlington Royals captured game one, 9-2, while the Greeneville Reds came away with a triumph in game two, 6-1, in front of 992 fans on Sunday night.With the split, the Redlegs' record moved
Rylan's rocket helps Reds roll Royals, 4-3
Thomas' go-ahead solo home run helps Greeneville salvage series finale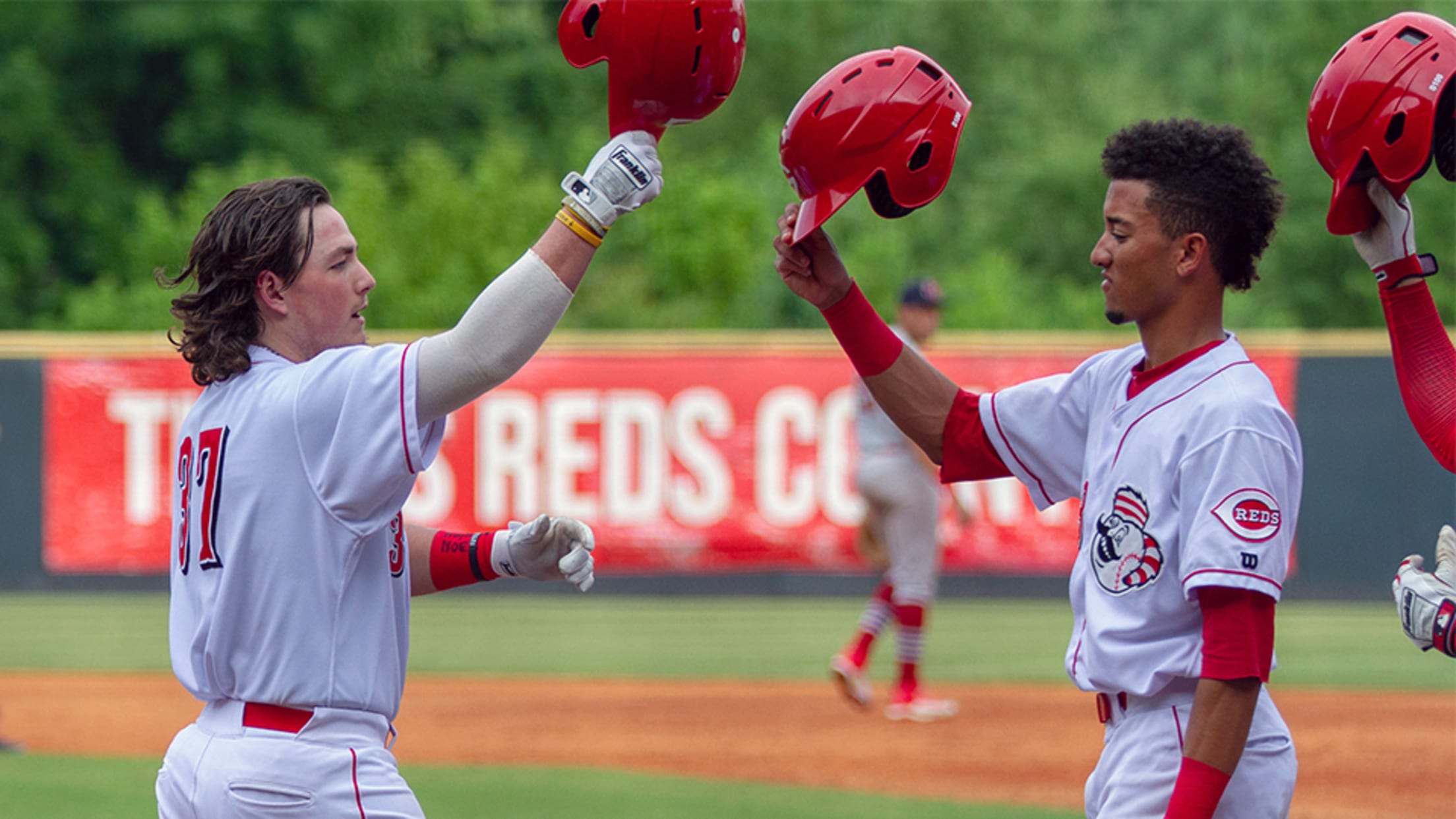 BURLINGTON, N.C. -- With the game tied in the eighth, 1B Rylan Thomas launched a go-ahead, solo home run, as the Greeneville Reds captured the final game of the three-contest set over the Burlington Royals, 4-3, on Monday night at Burlington Athletic Stadium.With the win, the Reds snapped a four-game losing streak and
Dodgers' Kremer debuts with weekly award
Right-hander continues to rise with shutout for Double-A Tulsa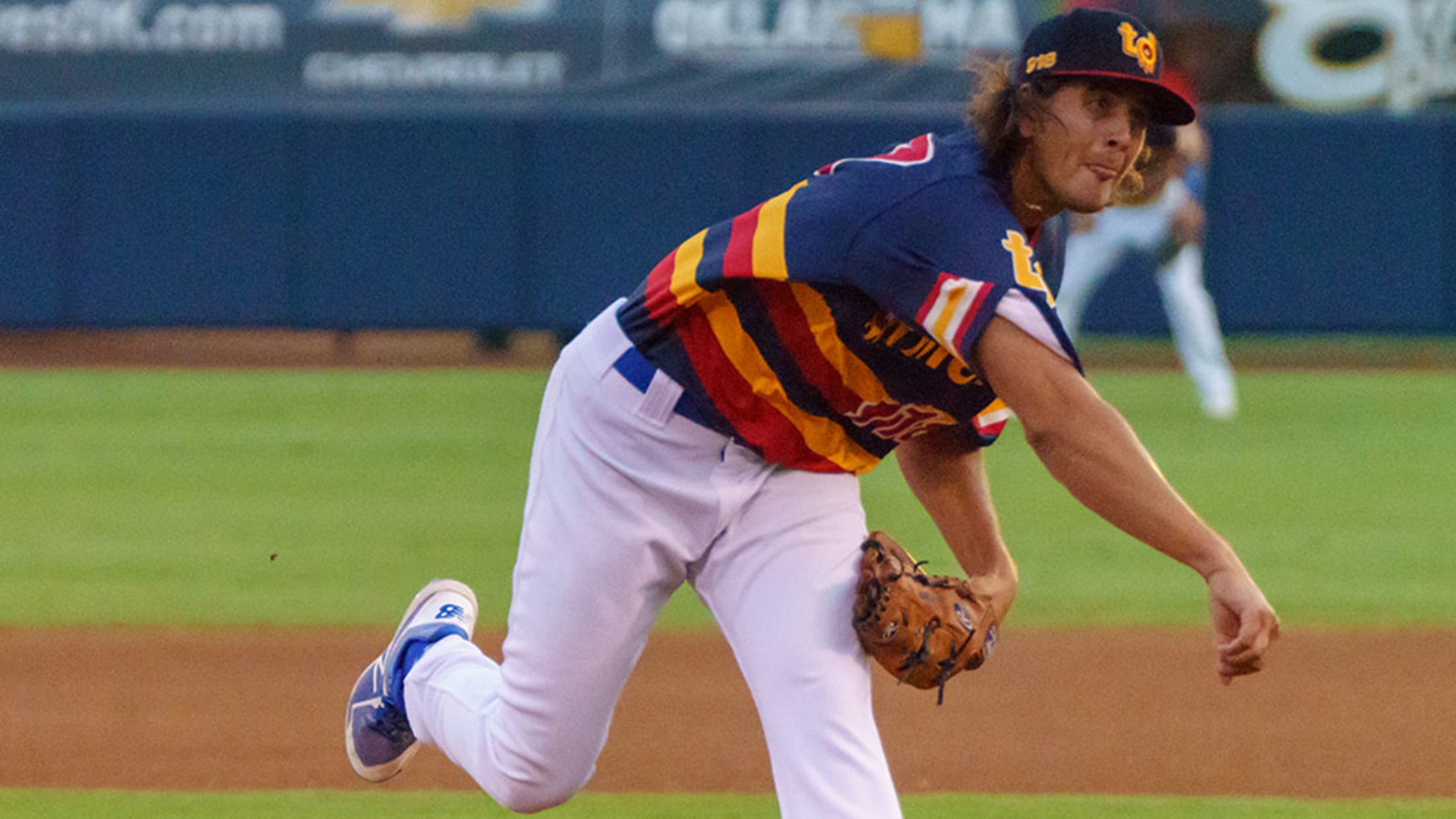 Dean Kremer was quite efficient on the mound last week. As a result, he's proven quite efficient at winning awards as well. The Dodgers' No. 29 prospect has been named Texas League Pitcher of the Week for July 2-8 after making his Double-A Tulsa debut last Thursday. Kremer tossed a