¡Celebración Cielo Azul! Returns For Third Season in 2020
Alternate identity to be part of Minor League Baseball's "Copa de la Diversión"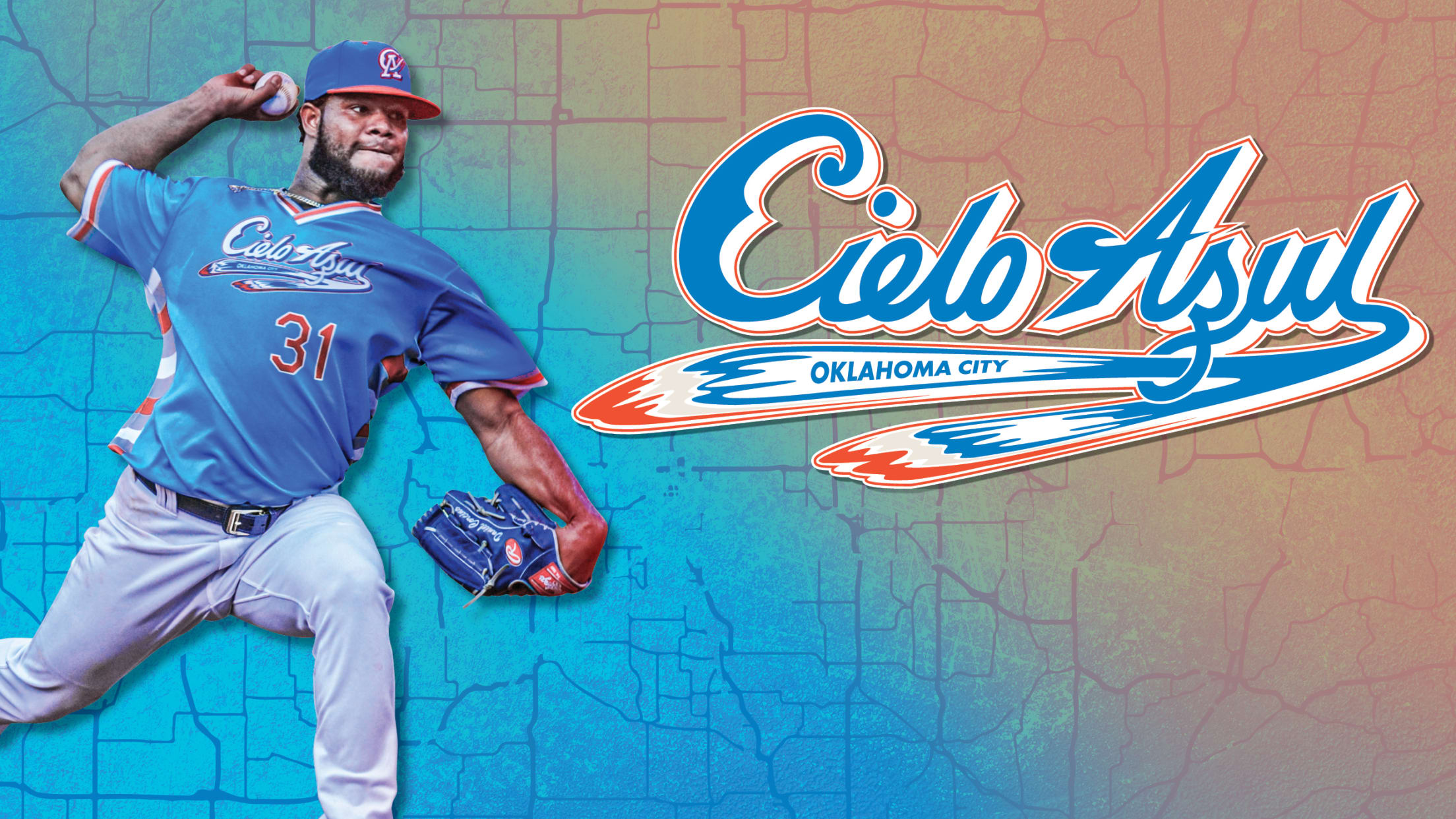 OKLAHOMA CITY – The Oklahoma City Dodgers will take the field as Cielo Azul de Oklahoma City for select home games in 2020 as they participate in Minor League Baseball's "Copa de la Diversión®" or "Fun Cup™" for the third straight season. The "Copa de la Diversión" is the cornerstone
OKLAHOMA CITY – The Oklahoma City Dodgers will take the field as Cielo Azul de Oklahoma City for select home games in 2020 as they participate in Minor League Baseball's "Copa de la Diversión®" or "Fun Cup™" for the third straight season.
The "Copa de la Diversión" is the cornerstone of MiLB's "Es Divertido Ser Un Fan™" ("It's Fun to Be a Fan™") campaign, which aims to celebrate each participating community's Hispanic and Latino fans, create a culturally relevant gameday experience and develop special alternative team identities.
Cielo Azul will take the field during special home series known as ¡Celebración Cielo Azul!
"During ¡Celebración Cielo Azul! we aim to create a gameday experience and atmosphere that encompasses the vibrancy and uniqueness of our Cielo Azul identity," OKC Dodgers President/General Manager Michael Byrnes said. "We have worked closely with leaders in our local Hispanic and Latino communities on how we can best celebrate our city's diversity during these series and we welcome the opportunity to show 'Es Divertido Ser Un Fan' — 'It's Fun to Be a Fan' — in Oklahoma City."
MiLB's Hispanic and Latino fan engagement initiative expands to 92 teams this season, up from 72 teams last season and 33 teams in 2018. The Dodgers were named one of five finalists for the inaugural "Copa de la Diversión" by MiLB in 2018. The trophy is awarded to the participating MiLB club that most successfully builds and expands connections within its local Hispanic and Latino communities throughout the season.
In addition to players and coaches wearing unique Cielo Azul jerseys and hats, the game day environment during ¡Celebración Cielo Azul! will include Latin music, specialty concession items, colorful and festive concourse decorations, unique entertainment, live performances, a Spanish-speaking public address announcer and bilingual game programs. Cielo Azul merchandise will be available for purchase in the OKC Dodgers Team Store.
Community initiatives will also be a key component of ¡Celebración Cielo Azul!, including pregame recognitions of leaders in Oklahoma City's Hispanic and Latino communities, as well as partnering with the Latino Community Development Agency (LCDA).
The LCDA's mission is to improve the quality of life in the Latino community through education, leadership, services and advocacy. The organization will receive a $1 donation from tickets sold to groups and as part of a special ticket package. Also, proceeds from a Cielo Azul jersey auction held during the season will benefit the LCDA.
More than $10,000 has already been donated to the LCDA during the first two seasons of Cielo Azul combined.
"Because of the partnership between the Dodgers/Cielo Azul and the Latino Agency, we've been able to increase the number of scholarships awarded every year to high school Latino seniors," Development Director of the LCDA Mario Medrano said. "Last year we awarded 61 scholarships totaling $52,000. While promoting a more inclusive family-oriented sporting entertainment, we're also building awareness of a wide range of programs offered through our agency and the impact it has in our community and our city."
The name Cielo Azul – translated to "Blue Sky" – was derived from three key factors: Incorporating the color blue, which is a key component of the Dodgers organization; the vibrancy of Oklahoma's blue skies, and the breadth of the diversity of Hispanic and Latino culture that resides under those skies; and as a tribute to Dodgers legendary pitcher Fernando Valenzuela, who looked up at the sky during his windup.
To stay current on the latest information regarding Cielo Azul and the OKC Dodgers' upcoming season, please visit okcdodgers.com or call (405) 218-2182.
This release is also available en Español here.