Newcastle Bring In Your E-Ticket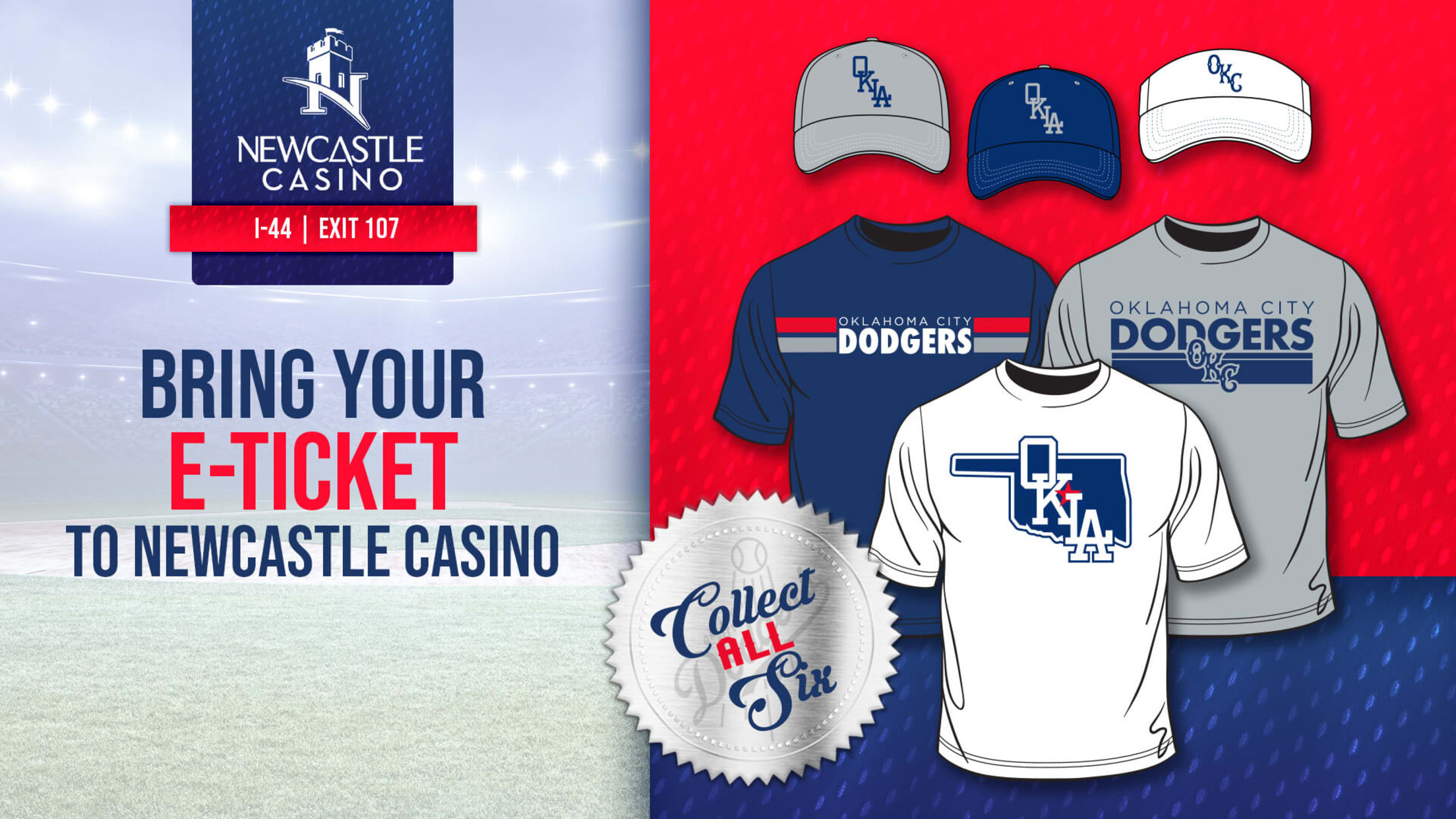 Don't forget to Bring In Your E-Ticket to Newcastle Casino!
When you bring your e-ticket to Newcastle Casino and sign-up for a free Player's Club Membership, you can receive an exclusive, limited edition OKC Dodgers T-shirt, hat or visor.
Don't forget to collect them all - three T-shirts, two t-shirts and one visor will be released during the 2021 season!
Inside Dodgers Experience
Please check back for more information about how to Cash-In Your Ticket next season!
Redeem for these exclusive items: