Alec Bohm Doubles in Major League Call-up
R-Phil alum gets called to The Show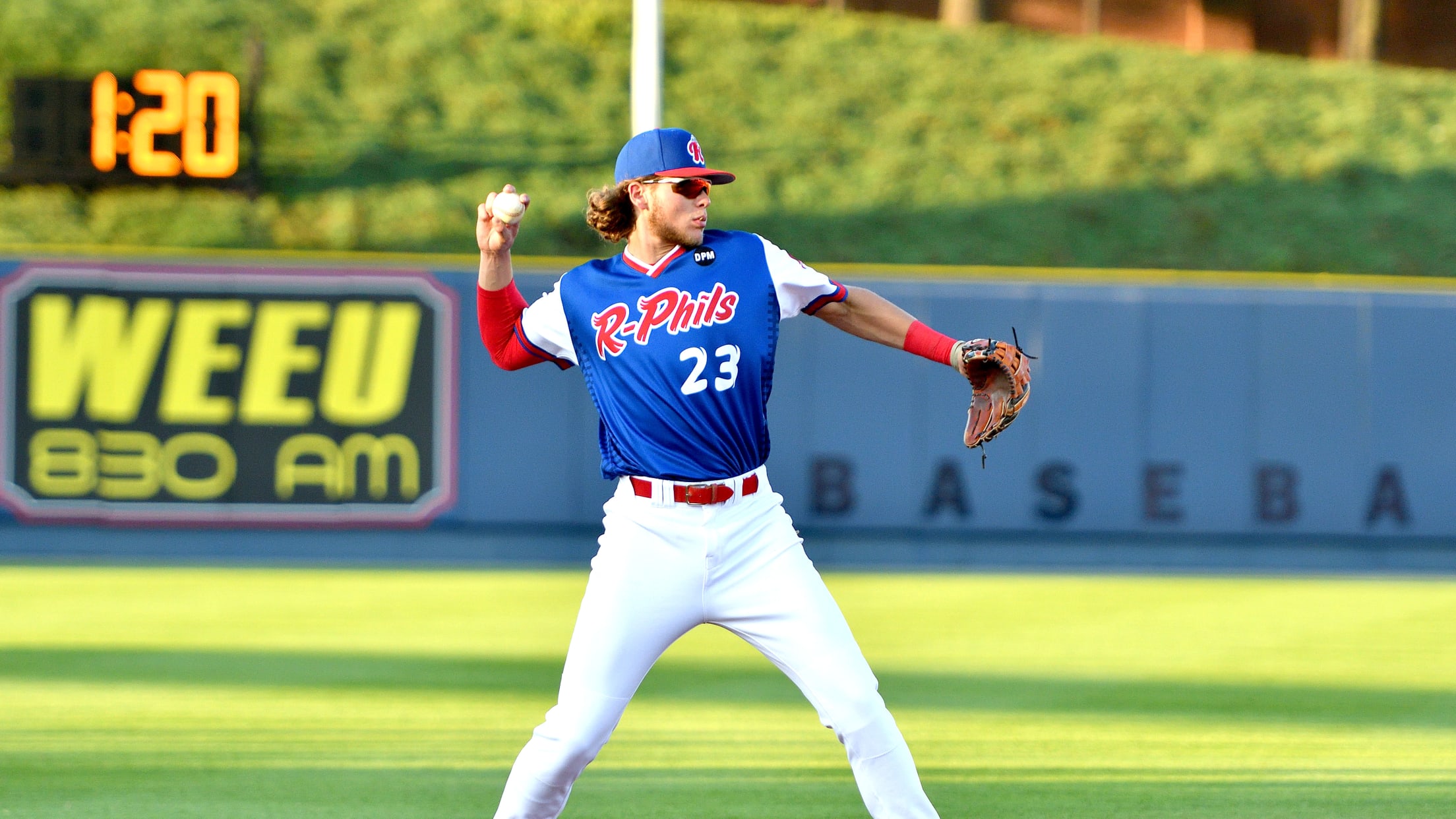 On Thursday August 13th, the Phillies top prospect and former R-Phil, Alec Bohm was called up to the big leagues to start the game at third base. Bohm, 24, was a first round draft pick in 2018 out of Wichita State University. He doubled in his first at-bat of the
On Thursday August 13th, the Phillies top prospect and former R-Phil, Alec Bohm was called up to the big leagues to start the game at third base. Bohm, 24, was a first round draft pick in 2018 out of Wichita State University.
He doubled in his first at-bat of the game, but did not reach base again. Bohm also assisted in a double play, catching a fierce line drive off the bat of Anthony Santander and throwing it to first for the second out.
Philadelphia lost their final game of the series to the Baltimore Orioles moving them to 5-9 on the season.
Bohm played 63 games for the Fightin's in 2019. He batted .269, hit 14 homers, and notched 42 RBI's. Bohm was also stellar in the field at first and third base, recording only nine errors.
It is likely that Bohm will become a regular in the lineup and at third base. Jean Segura will shift to second and Scott Kingery will become a utility man. With Adam Haseley going on the injured list, Philadelphia will have to shake things up on the field.
GM Matt Klentak thinks highly of Bohm both on the field and in the batter's box. "He's a hitter," Klentak said of Bohm. "We think he can help our lineup. As much as anything, we think he's earned it. Now that our roster allows for him to come up and play every day, we think it's a good opportunity for him."