Alumni Report: Zach Eflin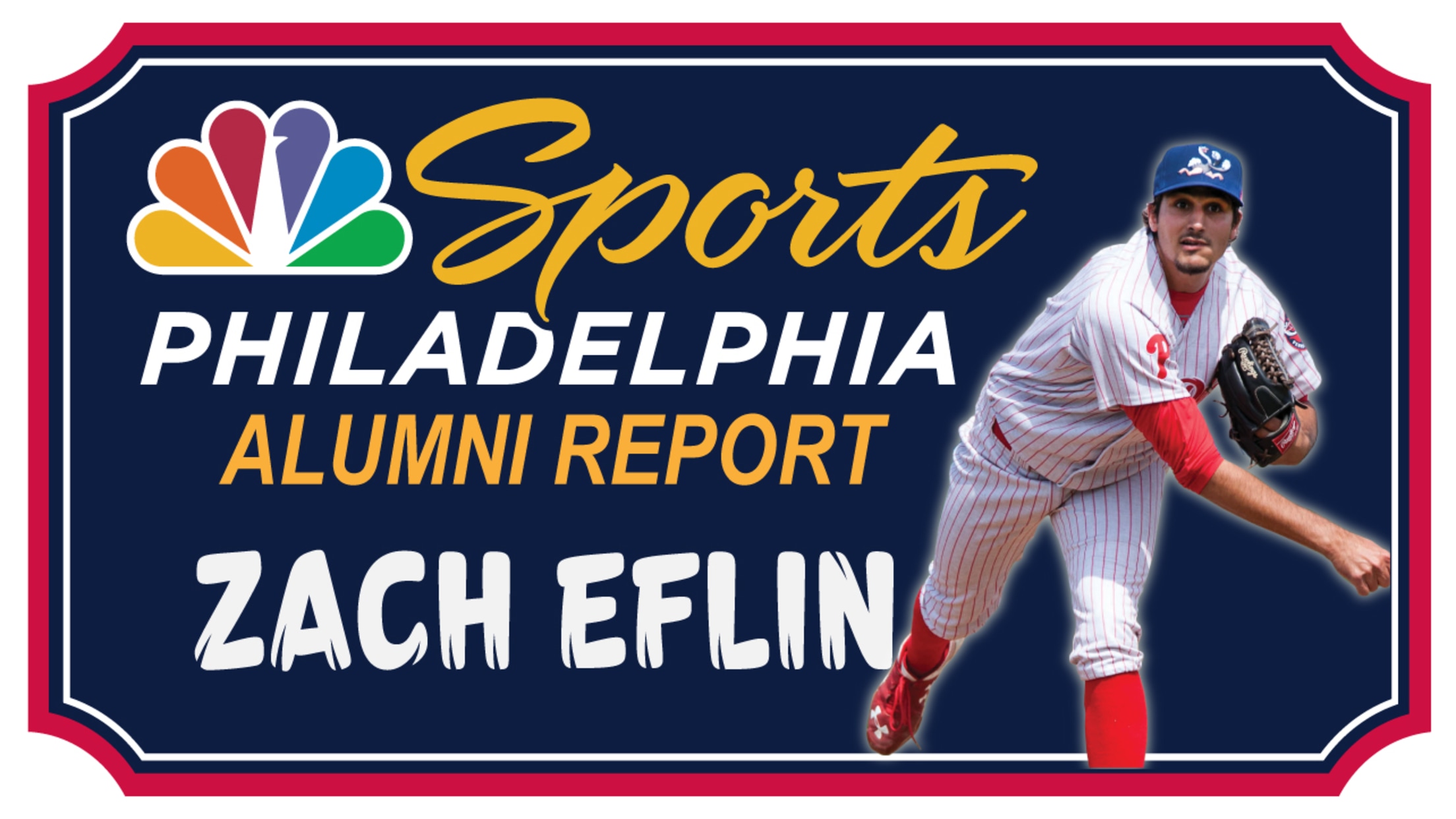 2015 R-Phil Zach Eflin has put together his best season at the MLB level so far, as the Phillies starter just trails Zack Wheeler with the second-best ERA in the starting rotation with a 4.17 in 105.2 innings pitched. Born in Orlando, Florida, Eflin was drafted in the first round
2015 R-Phil Zach Eflin has put together his best season at the MLB level so far, as the Phillies starter just trails Zack Wheeler with the second-best ERA in the starting rotation with a 4.17 in 105.2 innings pitched.
Born in Orlando, Florida, Eflin was drafted in the first round of the 2012 Draft by the San Diego Padres. Eflin would spend his first three seasons in the Padres organization out of Paul J. Hagerty high school. The steady growth of the right hander granted him a promotion in each of the three seasons with the organization. He got as far as High-A with San Diego, where he posted a 3.80 ERA in 24 starts before being on the move.
After first being dealt to the Dodgers, Los Angeles then sent him to Philadelphia for Jimmy Rollins. Eflin's first Philadelphia affiliate would be Reading, as the righty got 23 starts with the R-Phils in 2015. He posted a 3.69 ERA in 131.2 innings pitched and a 1.208 WHIP. This productive season awarded him not only as Eastern League Mid-Season All-Star, but also gave him a promotion to Triple-A the following year. After making just 11 starts with Lehigh Valley, Eflin made his way to the big stage.
Now in his sixth season with Philadelphia, Eflin has found himself consistently in the heart of the rotation, making 24 starts in 2018, 28 in 2019, and 10 starts in the 60-game 2020 season. What has made Eflin such a reliable force is his ability to eat innings, as over his 102 career starts he averages 5.2 innings pitched. Because of this, Eflin has five career complete games, two of which came in the 2019 season which tied the league-lead.
While the Phillies are the in a heated playoff push, currently just half a game back of the New York Mets in early August, Eflin looks to be a key contributor to the team throughout the stretch and potentially in a playoff run.