Back-to-Back Homers Not Enough Against Senators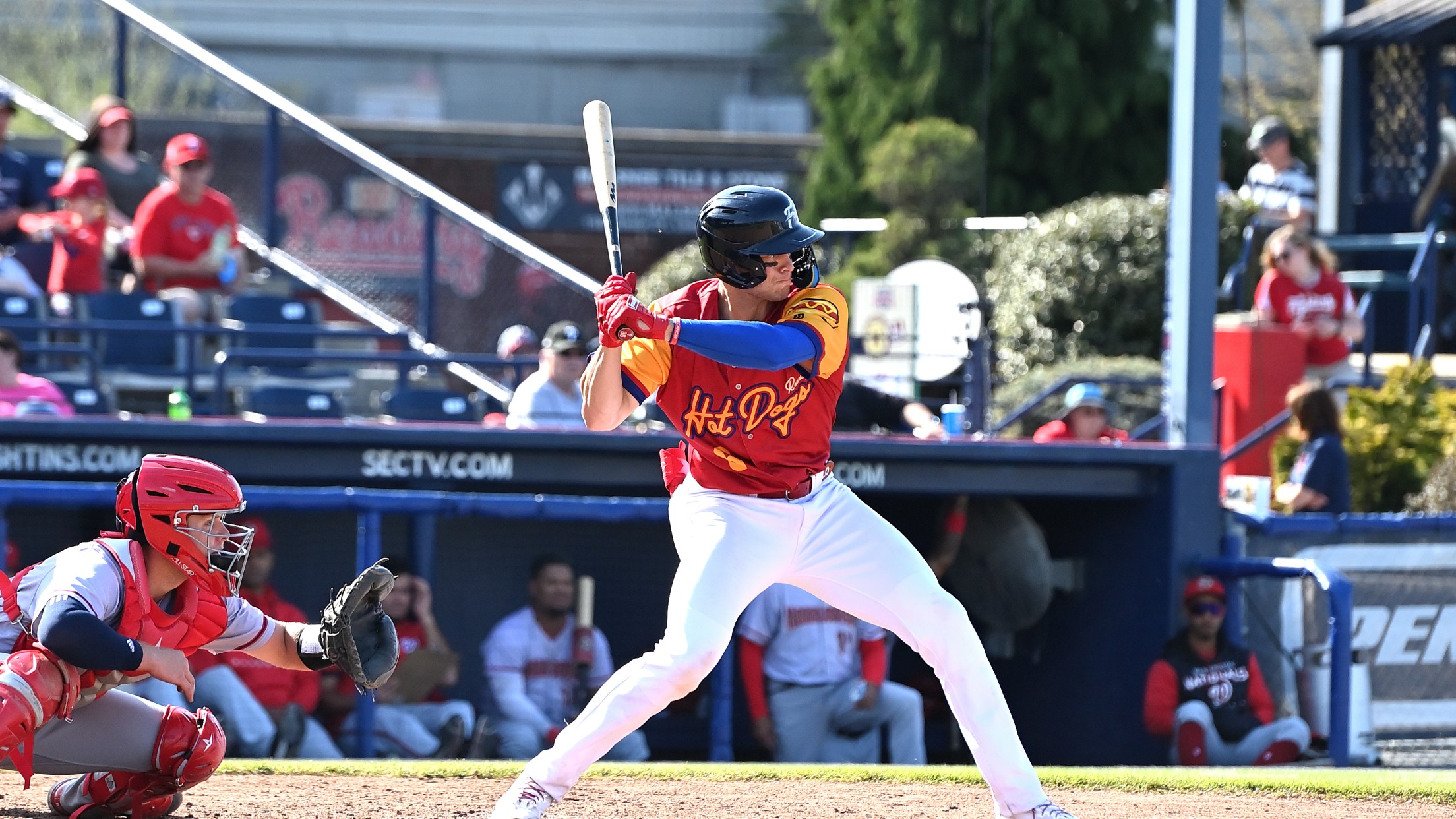 BOX SCORE - REA 3, HBG 5 The Reading Fightin Phils the Harrisburg Senators on a warm and sunny Sunday. Wilson Garcia started off the top of the second with a double and KJ Harrison reached on a walk. Three runs then scored on Taylor Gushue's homer. Jake Alu added
BOX SCORE - REA 3, HBG 5
The Reading Fightin Phils the Harrisburg Senators on a warm and sunny Sunday.
Wilson Garcia started off the top of the second with a double and KJ Harrison reached on a walk. Three runs then scored on Taylor Gushue's homer.
Jake Alu added one more in top of the fifth scoring Rudy Martin to lead 4-0.
Reading put up three in the bottom half with back-to-back homers. After Josh Ockimey earned a walk, Logan O'Hoppe sent his first long ball into the left field deck. Madison Stokes did the same in the next at-bat to make it 4-3.
Harrisburg added an insurance run in the eighth as Harrison sent Alu across the plate.
Jack Perkins threw five innings allowing five hits and and four runs. He struck out a season-high six. Matt Seelinger kept his 0.00 ERA with a clean frame. McKinley Moore followed letting up one run on four hits in two innings. Tyler Carr pitched a scoreless ninth.
The Fightins will play at FirstEnergy Stadium next for the 19th Annual Morning game on Tuesday, May 10.
Come celebrate the beginning of a great summer with us! Visit rphils.com/tickets, the Weidenhammer Ticket Office, or call 610-370-BALL to secure your tickets to a game!
The 2022 season is presented by Pepsi.
America's Classic Ballpark is proud to be a part of Pennsylvania's Americana Region and was voted the #1 stadium in all of Double-A by MiLB's Ben Hill. Follow the R-Phils at rphils.com, on Twitter and TikTok at @ReadingFightins, on Instagram @fightins, and like them on Facebook via www.facebook.com/fightins for all information.