Baseballtown Charities Showcase Schedule Set For FirstEnergy Stadium
Schedule Announced for Showcase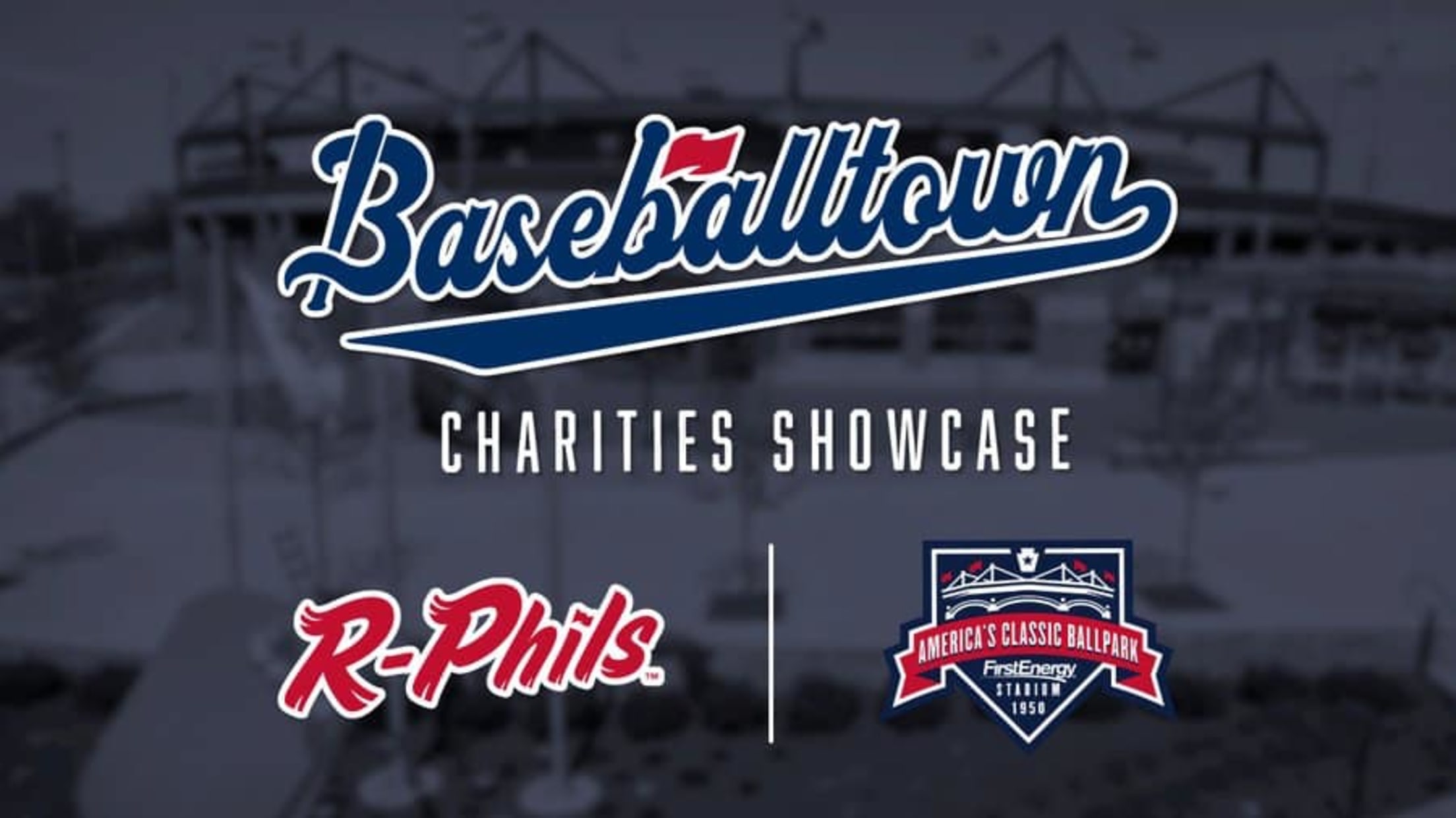 (READING, PA) – The Reading Fightin Phils will host the Baseballtown Charities Showcase featuring 12 teams of high school aged baseball players to give them a little part of the season they lost to COVID-19. It is set to kick off at the Double-A ballpark of the Philadelphia Phillies, FirstEnergy
(READING, PA) – The Reading Fightin Phils will host the Baseballtown Charities Showcase featuring 12 teams of high school aged baseball players to give them a little part of the season they lost to COVID-19. It is set to kick off at the Double-A ballpark of the Philadelphia Phillies, FirstEnergy Stadium. We thank the Baseballtown Charities Showcase sponsors Abilities in Motion, Deer Country Farm & Lawn, and EG Smith.
Action will begin July 14 and end on August 3. Teams are from Eastern Pennsylvania, drawing from suburban Philadelphia, Montgomery County, Berks County, and Easton.
The majority of teams that enter will play three games versus an opponent of similar skill level on the professional field. Registration benefits Baseballtown Charities to help more kids play baseball and softball.
Admission, as well as parking, is FREE for all fans. R-Phils concessions will be open at all games for fans to enjoy their favorite ballpark food and drink.
Games are primarily scheduled every Monday, Tuesday, and Wednesday over a three-week period. Game times are 5pm & 7:30 pm, with a two-hour time limit for each game.
There are eight teams that represent areas from Berks County: Reading, Hamburg, The Berg (Muhlenberg), Mays Sandwich Shop (Wilson – West Lawn), Blazers (Daniel Boone - Birdsboro), Exeter, Weiser Scouts (Conrad Weiser), and Shillington Stangs (Governor Mifflin). They are joined by 4 teams from outside the local area: Wilson (Easton), Colonial Baseball (Plymouth Whitemarsh), Royersford Complete Game (Spring-Ford), and Wissahickon.
2020 Baseballtown Charities Showcase
14- Jul
Reading 3 vs Exeter 11
Wilson (Easton) 8 vs Weiser Scouts 1
15- Jul
Hamburg 11 vs Blazers 2
Colonial Baseball 9 vs Mays Sandwich Shop - Spring Township 8
16- Jul
Reading 7 vs Weiser Scouts 6
Royersford Complete Game 7 vs Wissahickon Blues 6
20- Jul
The Berg 11 vs Exeter 1
Hamburg 8 vs Wilson (Easton) 3
21- Jul
Reading 14 vs Wilson (Easton) 1
Colonial Baseball 8 vs Royersford Complete Game 10
27- Jul
Blazers 9 vs Weiser Scouts 5
Mays Sandwich Shop - Spring Township 0 vs Royersford Complete Game 2
28- Jul
Colonial Baseball 14 vs Exeter 5
29- Jul
Mays Sandwich Shop - Spring Township 11 vs Shillington Stangs 6
The Berg 15 vs Wissahickon Blues 10
3- Aug
The Berg 7 vs Blazers 3
12- Aug
6:30 Hamburg vs Wissahickon
The Showcase series will begin the day after the 2020 Baseballtown Charities Senior Classic scheduled for Monday, July 13. Over 60 seniors who played for high schools that participated in the BCIAA are scheduled to participate in the Senior Classic.
The R-Phils will also be hosting Rip It Baseballtown Charities showcase for area teams, 13U-19U, on weekends in July and August. Admission is free and stadium food and drink will be available. In addition, the Fightin's will continue to have their Party with a Purpose nights at the ballpark on upcoming Thursdays.
FirstEnergy Stadium is the Double-A affiliate of the Philadelphia Phillies and the home of the Reading Fightin Phils. The stadium is located at 1900 Centre Avenue, Reading, PA 19605.