Fightin's Front Office to Reopen
FirstEnergy Stadium to allow visitors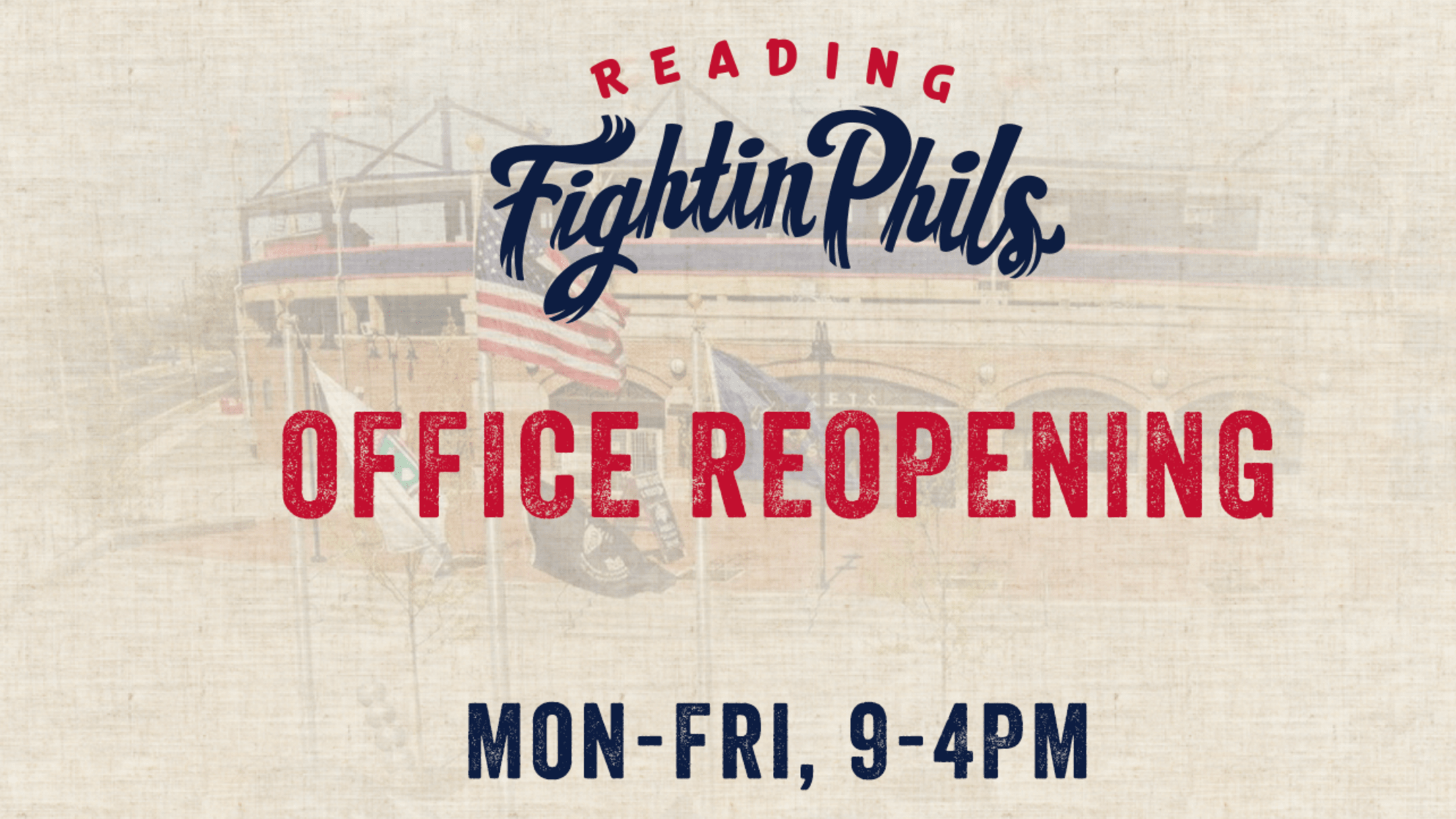 The Reading Fightin Phils will reopen their front office on Monday, June 8. The hours will be Monday-Friday 9AM-4PM and visitors will be asked to please wear a mask. Staff will continue to social distance and take increased safety and cleaning measures. All visitors to the front office or store
The Reading Fightin Phils will reopen their front office on Monday, June 8. The hours will be Monday-Friday 9AM-4PM and visitors will be asked to please wear a mask. Staff will continue to social distance and take increased safety and cleaning measures.
All visitors to the front office or store will be asked to head to the ticket window located at the front of the stadium. Fans will be directed accordingly from there, either to speak with a staff member or visit the team store. There will be a limited number of people inside at all times.
The R-Phils front office will be working on a rotating schedule, while continuing to work remotely as possible. While the ticket window will be open, not all front office employees will be available at all times. If a visitor desires to speak with a specific R-Phils Front Office representative, we kindly request that you schedule an appointment in advance via email or phone.
Fans may continue to interact with the R-Phills front office virtually or order online from the team store. Fans can always contract the R-Phils during regular business hours (Mon-Fri 9 ma - 4pm) via phone or text at 610-370-BALL, or via email at [email protected]