Fightins Announce 2020 Schedule
Reading Opens Season at Home on Thursday, April 9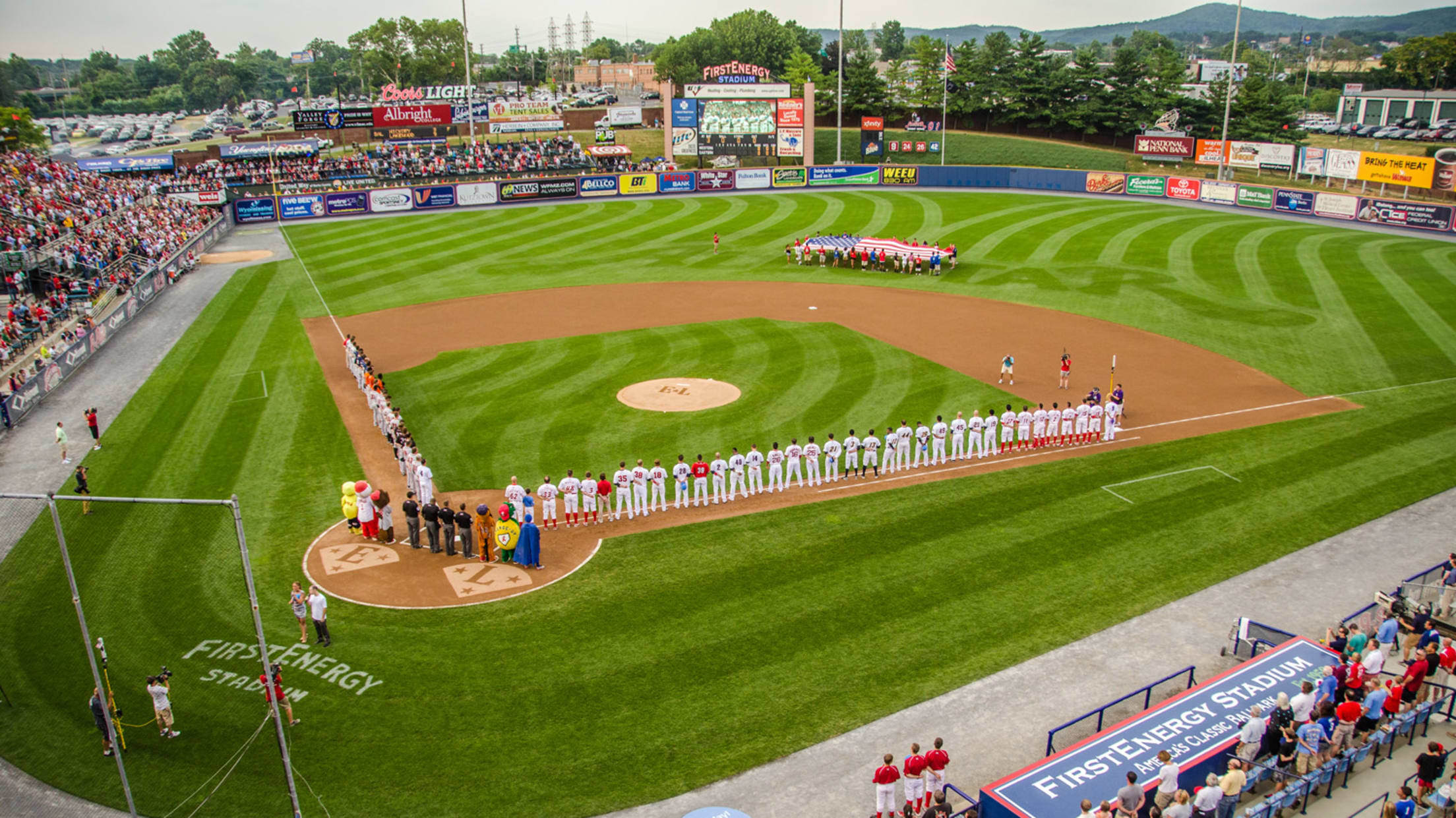 (John Secoges)
(Reading, PA) - The Reading Fightin Phils on Thursday announced the release of the 2020 season scheduled. The Fightins will open the year at home on Thursday, April 9, when Reading hosts the New Hampshire Fisher Cats at 7:10 p.m. at FirstEnergy Stadium.CLICK HERE FOR 2020 SCHEDULEStarting at the game
(Reading, PA) - The Reading Fightin Phils on Thursday announced the release of the 2020 season scheduled. The Fightins will open the year at home on Thursday, April 9, when Reading hosts the New Hampshire Fisher Cats at 7:10 p.m. at FirstEnergy Stadium.
CLICK HERE FOR 2020 SCHEDULE
Starting at the game on Friday, August 2, fans can purchase season tickets and mini-plans for the 2020 season. Upon purchase of a season ticket or mini-plan, fans will receive a free gift.
Advanced bookings for group outings during the 2020 season will also be available beginning on Friday.
The 2020 promotional schedule will be announced at a later date.
The Fightins open the 2020 season with a six-game homestand from April 9-15, hosting New Hampshire for three games, and the Akron RubberDucks for three.